How to Start Housesitting and Travel the World
So you wanna housesit? Here are my personal tips to get started.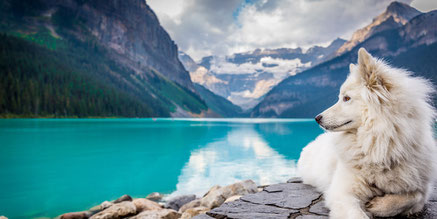 I am a full-time international housesitter. And I'm going to tell you some of my personal tips to get started housesitting. Whether you want to do it for a weekend, a week, a month or a year, there are as many options out there as there are houses! 
So, what qualities me to write this? As of the time I'm writing this article, I have been housesitting full-time for almost 2 years. Meaning that I have no home and I literally just go from one house to the next, like a hermit crab. Before that, I was a professional housesitter and dog walker, and it was my full-time, paying job for 15+ years. I both owned my own pet-sitting business and I also contracted for a handful more. I've also worked as a veterinary technician in general and emergency medicine for about 10 years.
I was recently asked how many housesits I have completed, and I'd estimate it to be well over 100. That's a lot of houses, a lot of happy clients, a lot of happy pets, a lot of countries, and a lot of experience. So, here's some of my own, albeit quite personal, advice. 
so you wanna housesit?
The first piece of advice I like to give newbie sitters is to figure out if and why you actually want to housesit. It is a great reciprocal service that can be very rewarding, but at the same time it is also an awesome responsibility to care for someone's beloved pets and home. So, make sure you both want to and can handle the amount of responsibility involved.
If you're just looking to travel fast and party it up, then hostels or hotels might be more your style. However, if you are looking for a more local, comfortable and longer term accommodation and you are a responsible adult, then housesitting may be perfect for you. 
Most housesits come with pets, because the pets need the care more than the house, so it definitely helps to be an animal lover! Any animal care experience, even your own pets, will be helpful to you as you start housesitting. I've pet-sat dogs, cats, chickens, birds, sheep, goats, pigs, horses, snakes, ferrets, rabbits, rats, gerbils, chinchillas, servals, wolves, fish, hermit crabs, and even a tarantula!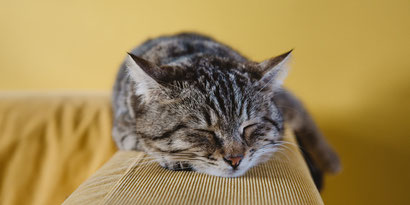 create a profile
There are dozens of housesitting sites out there these days and I think all have their pros and cons. Personally I used to use about 6 of them but have since narrowed it down to the ones I actually use the most often. I recommend signing up for Trusted HouseSitters and House Carers. And if you're veg*n, which a lot of animal lovers are, then definitely try Kindred Spirits as well. As far as what to write on your profile, try to convey what is unique and awesome about yourself that you can bring to the assignment.
apply
You can actively apply for any housesits you want to go to and/or you can simply respond to direct requests from homeowners. Most of the time, homeowners are inundated with applications for assignments, so you want to show them why you are so special. Are you familiar with the area they live in? Can you speak the language? Do you have experience with their type of pet, or the specific breed? Do you have veterinary or animal shelter experience? Handy around the house? Green thumb? Flexible arrival and departure times are also a huge help, such as being able to arrive within the day and time frame that is most convenient for the homeowner.
Once a conversation is started, then this is the time for both of you to get to know each other, ask questions and make sure that it's a good fit for all. As a sitter, ask questions about the things that are relevant and important to you. Especially be aware of vague descriptors, for example, if internet access is important to you, and someone lists 'wifi available', don't automatically assume it's unlimited data, it could just mean there is a basic or limited amount of gigabytes available to use per month. Like, 5. True story.
confirm
The booking process varies from person to person. Some people will simply send an email saying come on this day and that's that. Others may have more questions, or want a phone call or a Skype. The most important thing to determine during the booking process is that you are both happy with and committed to each other. And then a couple emails to confirm travel dates and you're good to go.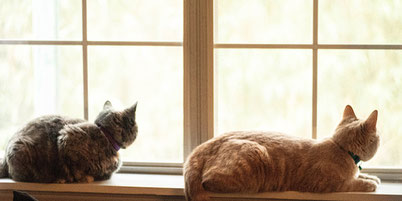 arrival
You pay for your own transportation costs to get to the home. More likely than not, the homeowner will offer to pick you up from the nearest airport, train, or bus station, especially if it's difficult to get to the house with public transportation. Personally I experience a mix. Often I'll travel by air and then meet the homeowner at the airport or sometimes at the closest transport station to their house. 
TIP: If you take an international flight to a housesit in another country and expect to use a tourist visa to enter, do not tell the immigration officer that you are coming to the country to housesit. Sometimes it's not allowed because it's considered unpaid employment. Most countries aren't concerned but I can tell you of two that get awfully upset and will threaten or flat out refuse to let you in - the United Kingdom and the Republic of Ireland. You're usually pretty safe most anywhere else, especially around Europe.
At the handoff, you will go over everything about the house and pets with the homeowner. Most people will have a prepared house manual for you with details on your responsibilities, emergency contacts, veterinary release forms, etc. Some will require you to complete and sign a housesitting contract, either ahead of or upon arrival.
The handoff period varies and is usually most dependent on coordinating arrival and departure schedules. Some homeowners like to hand off the keys and be gone within the hour and some like to spend a few days with the sitter before they leave. It's all up to your personal preference and what you're most comfortable with. In my experience, the handoff period is usually about 12-24 hours.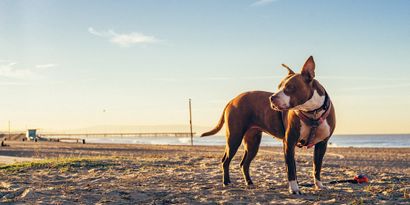 expectations
What's expected of you varies wildly at each housesit. Ultimately the pets health, safety and well-being is the utmost concern. Secondly, the the general safety, security, and upkeep of the house. Most of the time, you are simply required to keep the house as it was left to you. Keep areas clean that you use, and that the pets use. It's all about keeping an eye on the pets and property so the owners don't have to worry while they are away. 
Often you will be only doing basic household chores, like watering plants, collecting mail, putting out garbage, recycling and compost. Depending on your ability and skill, you may be giving pets medications, treatments, baths, brushings, etc. Sometimes there will be a garden to water, a lawn to mow, or a pool to maintain, but more likely than not, there will be staff for all that and you may just have to let them in the house or yard periodically. I've seen everything from mail, delivery services, house cleaners, gardeners, contractors, electricians, cable technicians, mobile veterinarians and mobile groomers. 
If you're in or close to a city, you usually don't need additional transportation, but often homeowners leave you their car or bicycle, or even sometimes require that you rent a car if the property is more remote. If there is no access to shops or delivery services, and especially if the pet(s) are disabled, elderly, or have medical issues, then quick access to a vehicle in an emergency may be essential. 
If you can drive and care for both left and right hand drive cars, and have a good driving record, then often you're left a car, and the homeowner may want to add you to their auto insurance policy so you're insured to drive it. This is kindof rare because it's only allowed in select countries, but when it is, it's preferable if you have both a valid drivers license from your own country and an international drivers license that covers you in the country you want to drive in.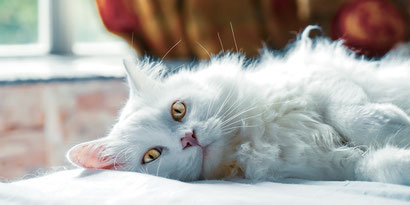 money
Housesitting is unpaid, essentially you are exchanging your services of care for the free accommodation, so it's more like a barter system. Homeowners usually provide your first few meals when you arrive, supply you with some toiletries, a few days of food, a  stocked fridge and/or pantry, and some cash for you to buy more groceries or any house or pet essentials needed. I've been asked for grocery lists to stock the kitchen, what meals I would like prepared, and also been taken out to eat quite a bit. This, of course, varies greatly from person to person, but you can expect, at the very least, a day's worth of food will be taken care of.
Now let's talk tips. Tipping practices vary greatly by country, and definitely never ever expect gratuity; however most experienced pet owners are familiar with the value of a sitter and therefore may want to reimburse your travel expenses and/or gift you with a tip you for your service. For example, a 30 day housesit, at an average rate of $100 per 24 hour period would cost $3000 for a professional sitter, so a 10% tip would be $300. Some sitters receive gifts such as clothes, gadgets, transportation costs. I received a $100 tip for a one week sit, $300 for a two month sit, and $600 for a one month sit. Again, this varies greatly and is not expected, just a perk.
On the flip side, you shouldn't have to pay out of pocket to housesit (other than your travel expenses). All utilities should be included with the house. Just be conservative and mindful of your usage. Homeowners can't disconnect their electricity to go on vacation, and the pets need the heat and water too, so asking a sitter to pay utilities doesn't make any sense, and I'd be wary of anyone that did so. 
departure
Before the homeowners return, you will want to make sure the house is as close to the original condition as possible, so make sure to clean up after yourself and get everything ready for a smooth handoff. The return handoff is, at the most, the same 12-24 hour period as the handoff, for example if the homeowners are returning in the middle of night while you're asleep. But if they're returning during the daytime, then it's usually less, often just a quick hour-long update and key handoff, so you're free to catch onward transportation. As long as everything is hunky dory, be sure to ask the homeowners for a reference to add to your profile. Then you're on to the next!