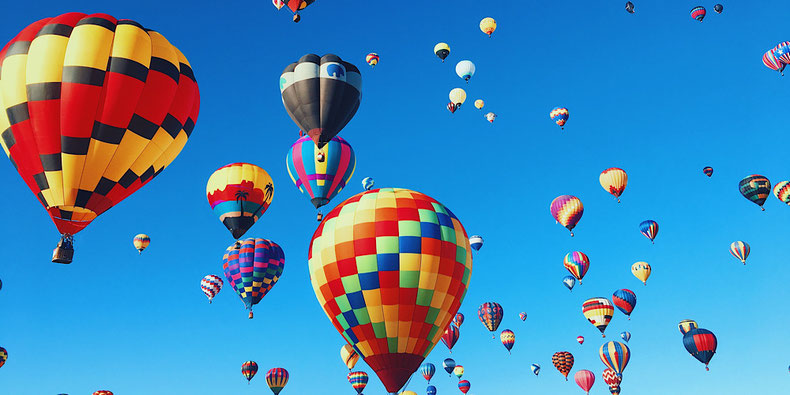 You can eat vegan quite easily and quite well in Albuquerque, New Mexico! Here's my comprehensive A-Z guide to all the best and tastiest plant-based eats in the Duke City. 
the acre
4410 Wyoming Blvd NE
Hip veg restaurant specializing in local, seasonal produce and vegan eats like hot hogs, burgers, posole, sandwiches, meatloaf, buffalo cauliflower, and more.
am spices of india
317 Central NW
A cozy veg restaurant downtown that serves an Indian menu and offers a lunch buffet with lots of vegan and veg options to choose from.
An hy quan
1405 Juan Tabo NE
Excellent fresh delicious vegetarian Vietnamese inspired food with a huge menu of vegan dishes. Musty try the homemade sweet and salty preserved plum soda.
annapurna
2201 Silver SE, 5939 4th NW, 5200 Eubank NE
Veg ayurvedic restaurant serving healing Ayurvedic cuisine. In addition to their large menu of delicious food, there's tons of vegan cakes and pastries and a giant tea menu. 
bistronomy b2b
3118 Central Ave SE
Funky little burger joint with several vegan burgers that are all fantastic. 
cafe lush
700 Tijeras Ave NW
Cozy corner cafe with lots of vegan options like savory tofu scrambles and fresh open-faced sandwiches.
curry leaf
6910 Montgomery Blvd NE
Indian restaurant that offers a large selection of vegan Indian dishes and a huge buffet.
el cotorro
111 Carlisle Blvd NE
New Mexican restaurant with plenty of vegan or easily veganized menu options. Tasty avocado tacos, beans, and guac!
farina alto
10721 Montgomery Blvd NE
Authentic Italian joint that offers vegan cheese for tasty pizzas and calzones. 
flying star
8000 Paseo Del Norte NE, 3416 Central Ave SE, 4501 Juan Tabo NE, 8001 Menaul Blvd NE, 10700 Corrales Rd, 4026 Rio Grande NW
This popular local cafe chain has lots of fresh and local veg*n options like baked goods, salads, soups, wraps and tofu scrambles. Plus pet friendly and great wifi.
grassburger
11225 Montgomery Blvd
This burger joint serves an out of this world housemade vegan black bean burger with quinoa.
the grove cafe
600 Central Avenue SE
This hip cafe serves up lots of vegan options like steel-cut oats with almond milk, avocado toast, soups, salads, veggie sandwiches and more. 
Huong Thao
1016 Juan Tabo Blvd NE
Friendly neighborhood spot that has lots of vegan dishes with seitan and tofu. Amazing curry!
jambo cafe
1105 Juan Tabo NE
This fun Caribbean / African fusion cafe serves delish vegan dishes like a hummus plate, veggie sandwiches, tofu sandwiches, and coconut tofu curry, coconut lentil soup and plantains.
java joe's
906 Park Ave
Cool downtown spot with vegan soups, salads, sandwiches, tofu scrambles and tofu wraps.
jinja
8900 Holly Ave NE
This eclectic islandy restaurant has some great vegan menu options like some yum tofu dishes.
la montanita
2301 Central NE, 2400 Rio Grande NW, 3500 Central Ave SE
Huge natural food shop with tons of vegan foods and products, also cafe and deli serving vegan meals such as salads, sandwiches, and pastas with tofu, tempeh, seitan and more quick eats to grab and go.
la salita
1217 Eubank Ave NE
New Mexican cuisine with a seperate vegetarian menu with lots of vegan dishes. The vegan chili relleno stuffed with avocado is a must.
lime
9800 Montgomery Blvd NE
Ultra chic Vietnamese restaurant with outstanding papaya salad and tofu and veg dishes.
mazaya cafe
120 Harvard Dr SE
Mediterranean spot with hummus, falafel, baba ghanoush, lentil soups and more. 
namaste
110 Yale Blvd SE, 1520 Deborah Rd SE Rio Rancho
Festive Indian and Nepalese menu with large selection of vegan or easily veganized dishes, plus an all you can eat lunch buffet.
pars cuisine
4320 The 25 Way NE
Lovely Persian Mediterranean restaurant that has a vegetarian menu with lots of vegan menu options like hummus, falafel, dolmas, and tabouli, plus great ambience and belly dancers!
pop fizz
1701 4th St SW
This funky spot does an easily veganized, tasty veggie burrito and gilled veggie sandwich, but don't miss the all natural vegan cookies and cream paleta.
rebel donuts
2435 Wyoming Blvd NE
Donut shop that makes makes several yummy vegan varieties. Don't miss them!
rockin' taco
3600 Cutler Ave NE
Visit this taco shop at the Green Jeans Farmery and you can even take your eats into the bar. These tacos have farm fresh veg, handmade tortillas, and flavorful homemade salsas.
saffron tiger
6550 Paseo Del Norte NE
Indian fast food spot with lots of vegan options all on buffet so you create your own dish.
sandia saloon
5815 Wyoming Blvd NE
This outdoor bar at Whole Foods offers lots of vegan options like kale and brussel sprouts salad, calabacitas tacos, and a green chile Beyond Meat cheeseburger. Can also customize and veganise orders by pulling products like cheeses from the store's supply.
siam cafe
5500 San Mateo Blvd NE
With a large menu full of vegan options, this is a popular local spot for Thai eats and all their curries with tofu are unbelievable.
side effex
420 Central Ave SW
Effex's gastropub has an extremely impressive menu of vegan comfort foods such as nachos, buffalo wings with vegan ranch, BLT, mac and cheese, grilled cheese, pulled pork sandwiches, jackfruit posole, and green chile cheeseburger with Beyond Meat burger patty. Plus all the eats are available for delivery via Grubhub.
sister
407 Central Ave NW
Downtown bar that serves lots of New Mexican vegan meals such as tacos with cashew creme, green chili stew, calabacitas burritos, and frito pies, plus serves weekend brunches with lots of easily veganized dishes. 
squeezed juice bar
3339 Central Ave NE, 7900 San Pedro, 1751 Rio Rancho Blvd 
Freshly made juices, smoothies, açaí bowls, quinoa bowls, energy bars, fresh fruits, and more. 
talking drums african cuisine
1606 Central Ave SE
African / Caribbean fusion restaurant that serves amazing Ethiopian veggies and lentils on injera, plus lots of vegan soups and beans and pea dishes to choose from as well. 
thai cuisine ii
4201 Central Ave NE
Thai restaurant with a separate vegetarian menu that has tons of vegan options including mock meats like pork, beef, chicken, fish and shrimp.
thai vegan
5505 Osuna NE, 3804 Central SE
100% vegan restaurant that has a huge menu of Thai cuisine and American comfort food, such as bacon cheeseburgers, chicken wraps, and ice cream sundaes. They serve many vegan mock meats such as chicken, bacon, steak, fish, and shrimp.
tia b's la waffelaria
3710 Campus Blvd NE
Cozy little spot with freshly made vegan waffles and vegan whipped cream!
v roast bistro
3904 Central Ave SE
Cute cafe that roasts their own coffee beans, and serves vegan soups, sandwiches, enchiladas, burritos, burgers, chicken fingers, fish and chips, desserts and more. 
vibrance
4500 Silver Ave SE
Quirky spot focusing on raw and sprouted vegan food dishes and daily soups and stews.
vinaigrette
1828 Central Ave SW
Super chic place to get soups, salads, grilled tofu, and tasty veg dishes like marinated artichokes. 
winning coffee
 111 Harvard Drive SE
Popular neighborhood coffee stop that has lots of brunchie vegan eats like a granola bowl, tofu scramble, soups, salads, garden burrito, and veggie burger. 
wise pies
4545 Alameda Blvd NE, 6261 Riverside Plaza Ln, 5700 University Blvd SE, 4320 The 25 Way NE, 6600 Menaul NE
Local pizza chain offering freshly-prepared salads and personal gourmet pizzas with vegan cheese, and they deliver!