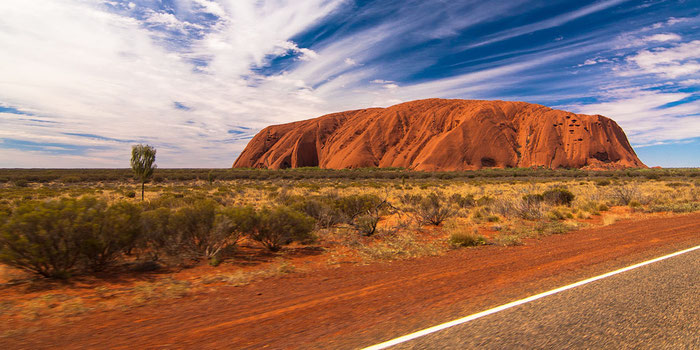 Australia is a really big country.
Really big.
It is the sixth biggest country in the world and takes up 5% of the Earth's land mass all on its own.
It covers around 3 million square miles, almost as big as the whole of Europe or the United States, yet it has a population that is smaller than the mountainous country of Nepal.
It is a vast and varied land with so much to see and do, yet all too often tourists end up doing exactly the same things.
They go to see the Sydney Opera House and the famous Sydney Harbour Bridge.
They flock to Ayres Rock (Uluru) to visit, and sadly climb, the sacred stone.
And they take a boat out to the Great Barrier Reef to dive and snorkel amongst the coral.
However, these famous sites are just a fraction of what this great country has to offer. It's just what the tourists do.
Take a little time to seek out the alternative Australia and you'll find so much more than you ever expected.
Here's a look at some different Australian attractions for you to try.
The going is as good as the getting there
When you have such a vast country, it can be time consuming and tedious to get around.
This is not like a European country, where everything is within a few hours' drive or train ride.
Traveling in Australia is truly epic, however you choose to do it, so why not do it in style.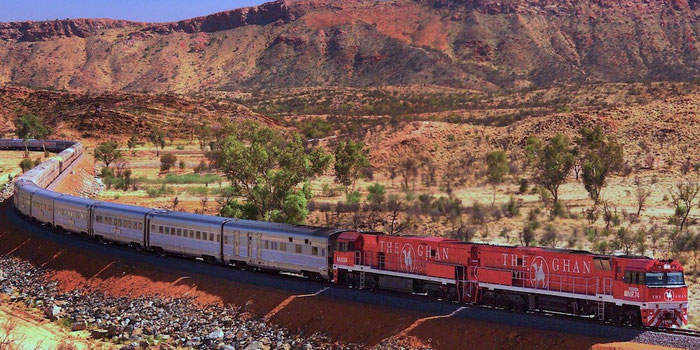 The very best way to see the country is to travel by train, watching the ever-changing scenery float by as you wind your way across the continent.
There are some truly amazing rail journeys in Australia, but none can rival the Ghan, a 1851 mile journey from Darwin in the north to Adelaide in the south.
This memorable journey takes three days and includes all kinds of different terrain, from tropical territory to mountain ranges to seemingly endless deserts.
Alternatively, to cross Australia from east to west, you can take the four-day India Pacific train.
If you'd rather travel under your own steam, at your own pace, then take the Great Ocean Road from Melbourne.
At just 150 miles, you could drive it in an afternoon, but you'll want to take much longer to enjoy everything along the way.
The trip takes in the forests of the Otway National Park, whale watching at Warrnambool and the stunning Twelve Apostles - huge standing pillars of rock carved by the raging oceans.
Get back to nature
Australia's isolation has led to a unique and varied wildlife that is famous around the world, and it is well worth seeking out beyond the tourist traps.
You don't need a boat trip to discover the coral reefs in Australia, because at Ningaloo Reef you can simply swim out to the coral.
Yet despite being so close to the coast, you might still be lucky enough to glimpse mighty whale sharks.
Another rare treat is Lake Eyre.
If you are lucky enough to time your trip during one of the occasional floods, you'll see the natural basin transform into Australia's biggest lake, covering 5900 square miles and attracting an unbelievable variety of birdlife.
Take a scenic flight over the lake from one of the nearby towns and prepare to be amazed.
Unique environments
For a truly intimate visit to nature, take a trip to Lord Howe Island in the Tasmin Sea, around 400 miles from Sydney.
The stunning island group has been listed as a World Heritage Site of global natural significance, and the environment is so pristine and undisturbed that only 400 tourists at a time are allowed on the islands, adding to the roughly 400 residents.
This makes this beautiful place feel like a true sanctuary, with endless wildlife and natural environments to explore.
Australia even has its own rainforests, such as the Daintree Rainforest near Cairns.
This is the oldest rainforest in the world and has a dazzling array of flora and fauna.
It is privately owned and managed, but visitors are welcome to take part in a selection of guided tours that support the vital conservation work that goes on in the area.
Meet the people
As with so many countries, one of the most fascinating things to do in Australia is to meet the people.
Australians are a friendly bunch with a great, often wry, sense of humor and a real energy for life that manifests itself in so many different ways in different parts of the country.
Check out the frontier spirit at some of the incredible roadside bars as you drive up through the Northern Territory, or you can meet the modern cosmopolitan Australians with a tram trip across Melbourne or a visit to one of Australia's famous sporting events.
Of course, no trip to Australia is complete without meeting the original residents, the Aborigines, and experiencing their unique view on the world.
Take the Ngadiku Dreamtime Walk in Queensland to discover a whole new perspective on life.
This eye-opening trip will show you how the indigenous Kuku Yalanji people use the rainforest as a source of medicine, food and spiritual enlightenment.
There is so much to explore in Australia that you can leave Uluru and the Opera House to the tourists.
Take the time to step off the beaten track and you will be richly rewarded.
After all, it's such a long journey to get to Australia, it would be a shame to miss out when you get there!