I recently came across a momentous discovery upon a recent trip to my beloved New Mexico.
Finally, someone has answered all my prayers and opened up an Ethiopian restaurant! The first one in the entire state! Cause for celebration indeed!
New Mexico is an amazing state and Santa Fe is a breathtakingly beautiful city with so much art, cuisine, culture and history. It's "the city different" for many reasons. Awesome world cuisine that is amazingly delicious, while also being super healthy, is a perfect fit here. 
Cafe Roha is a great spot for vegans, vegetarians, and omnivores alike. They offer a vegetarian platter and an omnivore platter as well. They also serve a sandwich, burger, plenty of sides and an assortment of desserts. There's pretty much something for everyone.  
I love Ethiopian food for all it's savory spices, such as berbere, a mixture of garlic, onion, red chili peppers and more, all sun-dried and then ground down into powder and into a sauce.
You are served a combination of several different wots (stews) on a plate of injera (bread), that you use to pick up the food and eat it with. Injera is made from teff grain, and is a spongy, fermented, sourdough tasting bread that's naturally gluten-free and rich in nutrients such as iron. 
Family-style sharing is very popular when serving Ethiopian food, all the wats are placed on a tray together so that everyone can share all the different foods and also share the dining experience together as well. 
I was hungry just inhaling all the scents wafting from the kitchen, but when the beautify presented platter came out, it was truly a feast for all the senses!
vegetable combo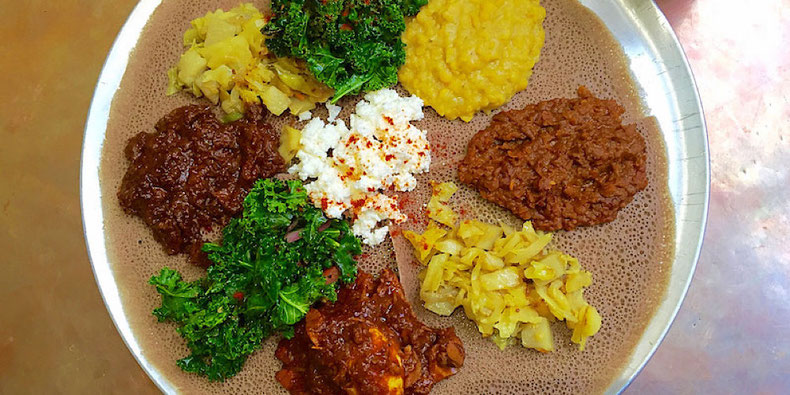 My favorite dish is the misir wot, a savory stew of red lentils, red peppers, cooked in vegetable broth and spicy berbere sauce. 
misir wot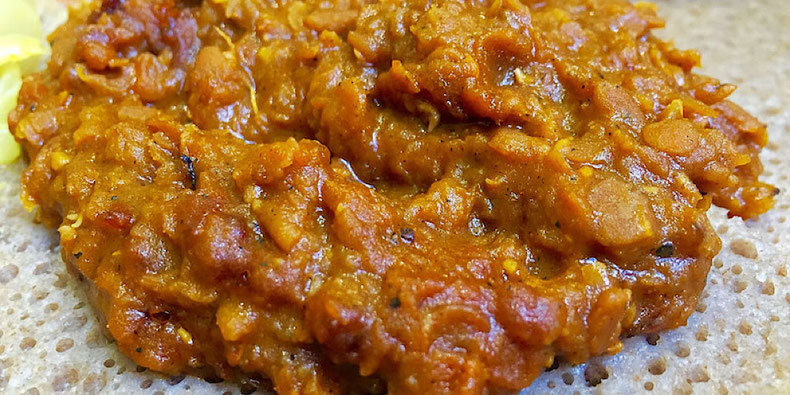 The kik alicha was a creamy stew of soft yellow lentils, very gently and delicately spiced with ginger, garlic and tumeric.
kik alicha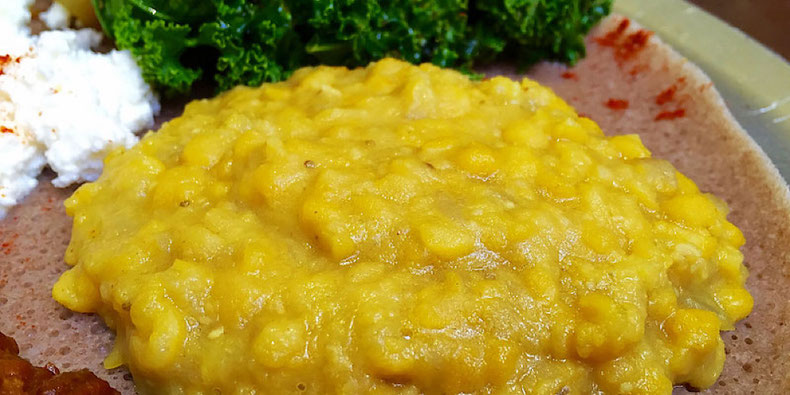 Atakilt alicha was a fresh mix of cabbage, potatoes, and carrots, simmered in vegetable broth and garlic, ginger and tumeric.
atakilt alicha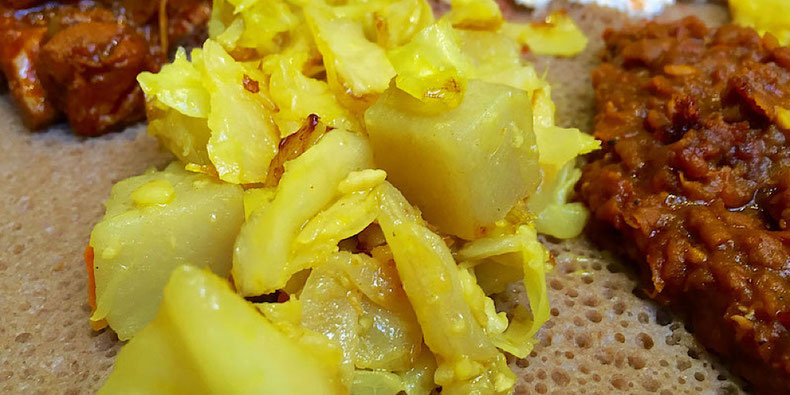 I loved the gomen, a dish of dinosaur kale seasoned with a tasty mix of olive oil, tomatoes, onions, garlic, ginger and jalapeño. 
gomen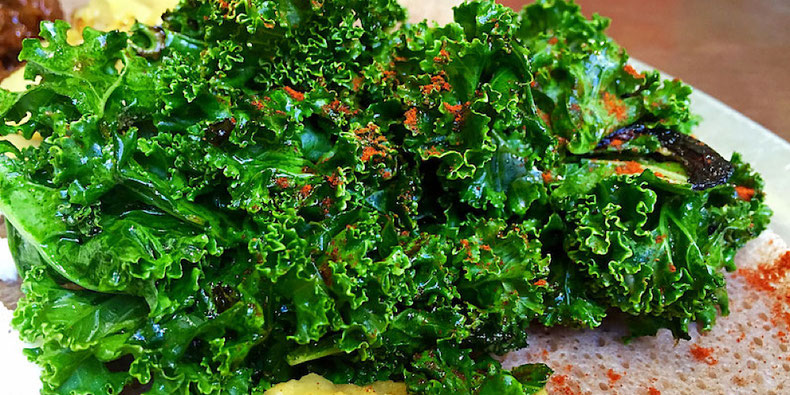 The fitfit was a zesty vinagagrette-flavored salad of injera bits mixed with tomatoes, onions, garlic and jalapeño spices.
fitfit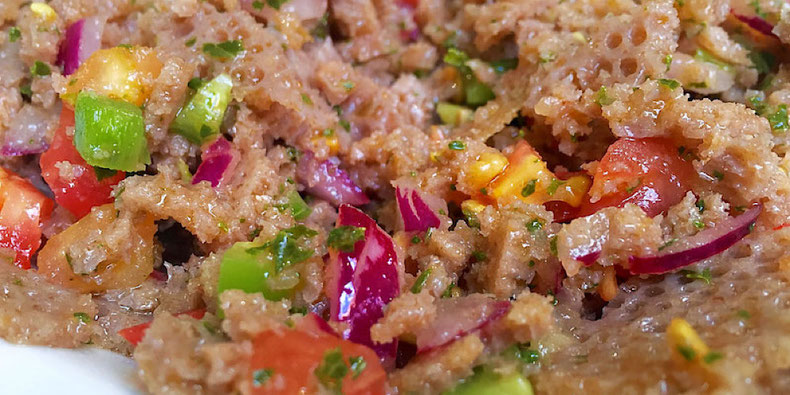 And you can't miss the Ethiopian coffee. Intensely aromatic, it's also a rich, robust, and strong coffee to please any coffee-lover.
ethiopian coffee
Go check out Cafe Roha at 163 Paseo de Peralta. *This location has closed.