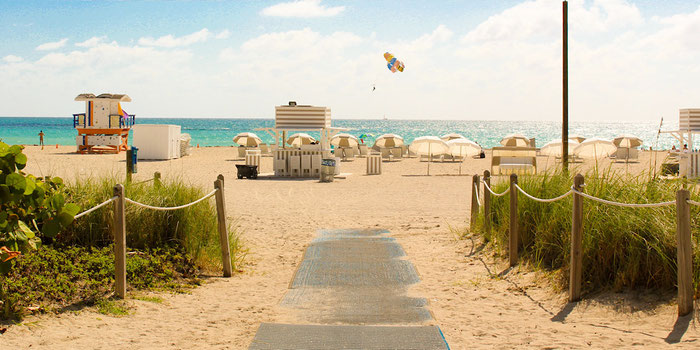 While Orlando is popular for its theme parks like Walt Disney World and Universal Studios, the Sunshine State offers a whole lot more to enjoy under those frequent blue skies.
Go beyond by visiting these great destinations to experience everything from fascinating history to pristine white sands.
St augustine
America's oldest city, St. Augustine offers nearly 500 years of history, founded by Spanish colonists in 1565, and many of its original buildings are still standing.
Visit the famous fountain of youth discovered by Ponce de Leon when he traveled here in 1513, marvel at the historic city gate, and take a stroll through the colonial-era fort, Castillo de San Marcos.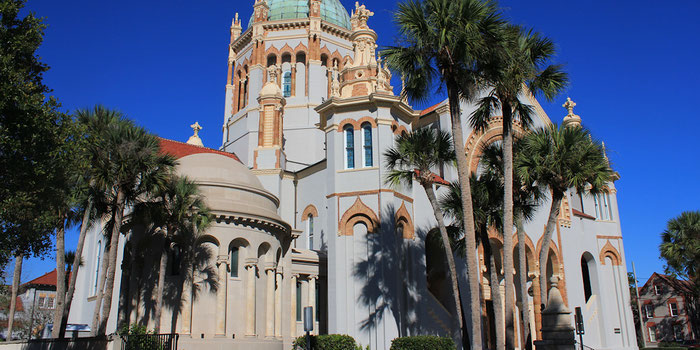 As you walk through the cobbled streets, you might think you're in Europe with the wonderful Old World ambiance.
Nearby, you'll find over 40 miles of beaches with beautiful white sands framed by clear blue waters. 
Jacksonville
The largest city by area in the continental U.S., Jacksonville offers it all, from beaches along the Atlantic to lively riverside areas downtown.
It's often considered one of the most underrated vacation destination.
It offers the ideal blend of a beach town and a wide range of city attractions, along with Southern charms.
Check out the more than 6,000 works of art in the Cummer Museum of Art and Gardens overlooking the St. Johns River and the world-class Museum of Contemporary Art.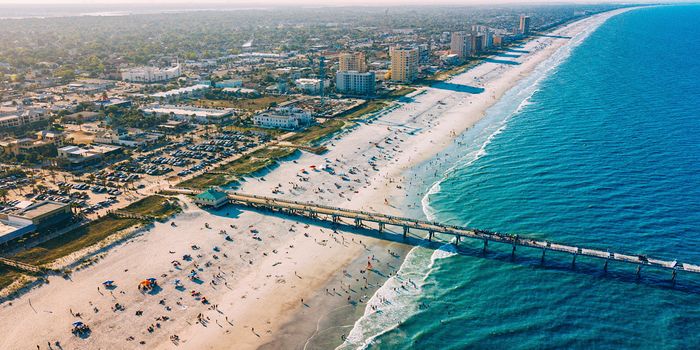 You'll want to spend at least one day at the beach, taking advantage of watersports like snorkeling, kayaking, and surfing.
There's a buzzing craft beer scene when you're in need of a cold one, countless outstanding restaurants, and plenty to do after dark among the vibrant nightlife.
The florida keys
The Florida Keys stretch some 120 miles from the mainland to Key West.
A slice of paradise, it's the place to go for enjoying the tropics without a passport.
The drive down itself makes for a fun adventure, stopping at John Pennekamp Coral Reef State Park on Key Largo for some of the best snorkeling in the continental U.S.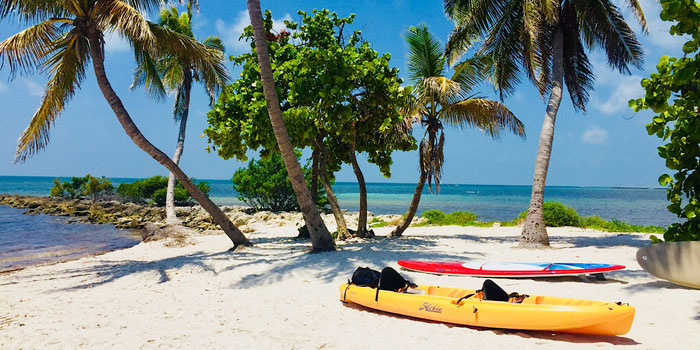 Key West is renowned for its sunsets and its key lime pie, and from there, you can hop on a boat to visit one of the country's most remote national parks, Dry Tortugas, which hosts an historic fort, a pristine white sandy beach and beautiful coral reefs with colorful fish for snorkeling.
MiamI
Miami is renowned for its sunshine, idyllic white sandy beaches, a thriving arts scene, delicious cuisine, and wild parties that draw all sorts of international jetsetters and celebrities.
It's a vibrant melting pot of culture, where you can stroll by the over 800 pastel-colored historic buildings in the Art Deco District, one of the largest areas in the nation on the National Register of Historic Places.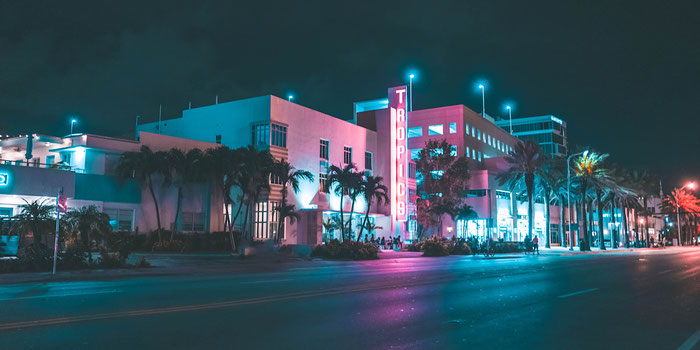 While you're there, you can also enjoy some great people watching in South Beach, check out the impressive street art in Wynwood, and see alligators and other wildlife in nearby Everglades National Park.
Siesta key
Over on the Gulf Coast you'll find the eight-mile barrier island known as Siesta Key.
Just an hour from Tampa, it's home to Siesta Beach which is often named among the world's most beautiful with its fine white quartz sand.
It's edged by stunning turquoise water that's ideal for spotting marine life like manatees and dolphins.
There is a wide range of amenities like umbrellas and beach chair rentals, outdoor showers, concession stands selling refreshments, and excellent dining too!