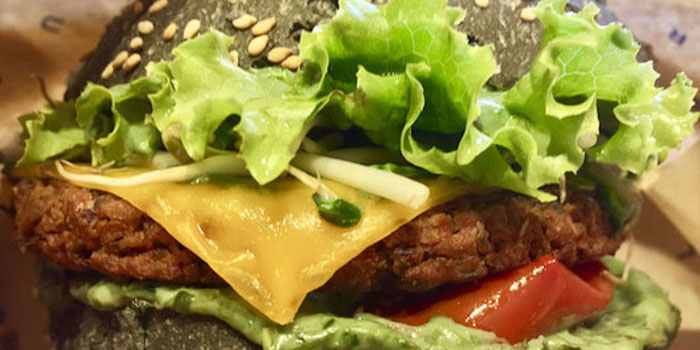 The Eternal City is absolutely full of delicious Roman vegan eats and this one is my all-time favorite.
Flower Burger is local chain of vegan fast food cafes with locations all over Italy, and more!
It's is a super fun, chic space that's bursting with happiness and good vibes - from their cute logo to their modern design to their crazy, colorful burgers to their fresh, funky music playlists! 
It's a treat for all the senses!
fresh vegan fast food
Flower Burger is 100% vegan, serving up delicious vegan burgers, all with different and interesting colors.
And, everything is also 100% homemade - from the burgers to the cheeses to the mayonnaise to the sauces to the buns!
all the burgers of the rainbow
The menu is simple and fun so you can't get overwhelmed.
You just choose one of six burgers, or choose the seasonal special (that's always extra exiting and colorful), and then just add fries and a drink.
Just look at all these lovelies!
flower burger
I had to try the house special - the Flower Burger.
It's really savory seitan patty with perfectly melted cheddar cheese, sauce and mayo colored green with spirulina!
Just look at all those pretty colors! 
Total perfection of tastes, textures and flavors all around.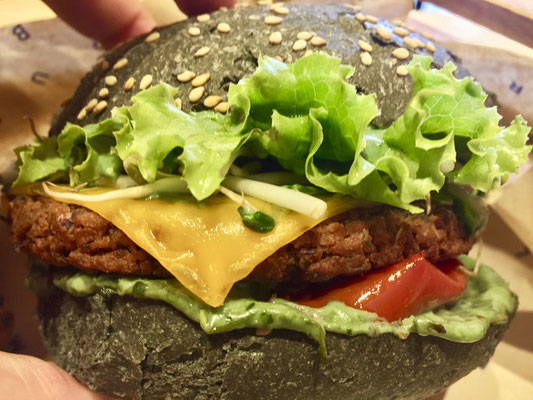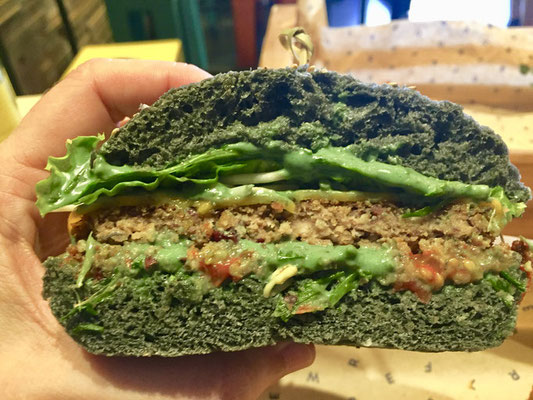 orange burger
And since there was a fun seasonal special called an Orange Burger, I had to try that one, too.
It was a day-glo bright orange burger bun with a quinoa patty with bight green guacamole!
Also incredibly amazing.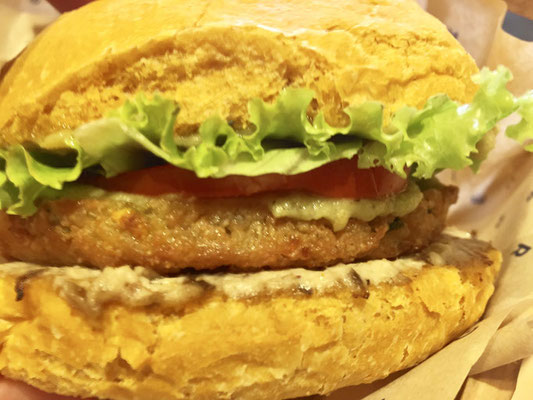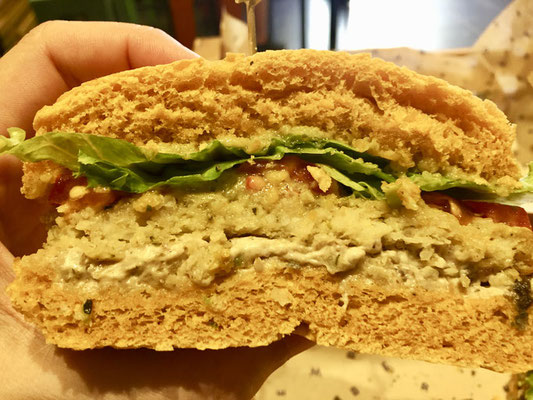 flower cream soft serve ice cream
After all the savory goodness, it's time for sweets!
The Flower Cream is a fresh soft serve ice cream, served with a crunchy and crumbly oatmeal and chocolate to mix in.
Perfect for hot days.
order home delivery on the app
Drool over all the pretty burgers, check the locations and opening times of the restaurants, sign up for discounts and rewards, and you can also order your burgers for delivery!
visit flower burger
Check out more at Flower Burger.
Stop in and grab some goodness at one of the many locations all over Italy, throughout Europe, and also in America.
There's always cool deals like 10% off lunch and Meatless Mondays are always 20% off!