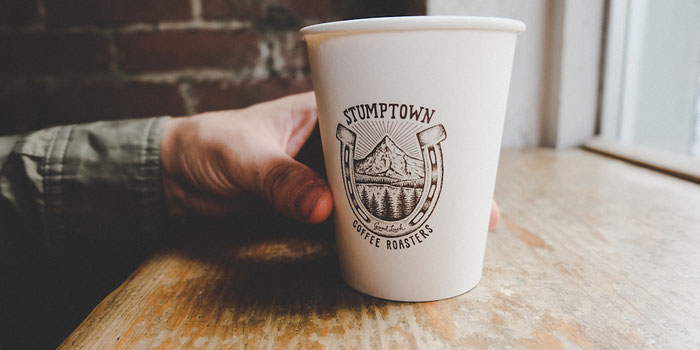 Portland Oregon is a total mecca for foodies.
You can find anything you want to eat, locally crafted by passionate chefs, and especially all the vegan food in the world. 
The city is a uniquely creative bubble that sparks many entrepreneurs to be successful by doing what they love and making things.
Among these are so many original delicious food and drink products that are often just as wonderfully quirky as the city itself.
Here's a roundup of all the top cult Portland foodie products. 
pixie retreat raw'r laboratory
Pixie Retreat RAW'r makes the best vegan, organic and raw foods.
They have delicious savory times like mac and cheese, burgers, wraps and sweets like puddings, cookies and brownies.
Find them at 432 NW 11th Ave, 1670 SE 3rd Ave, or in shops around town.
hopworks beer
Hopworks makes darn tasty organic beer and uses sustainable business practices to do it.
Bike-friendly, forest-friendly, water-friendly, and vegan-friendly - what's not to love!
Visit one of their restaurants around Portland for beers and eats or find their beer in stores around the city. 
bob's red mill
Bob's Red Mill products are classic staples found in the pantries of Portlanders, Oregonians, and practically everyone else, because they make everything you could ever want for cooking, baking, and breakfast.
Find their products in stores everywhere or visit the shop and restaurant for some noms at 5000 SE International Way.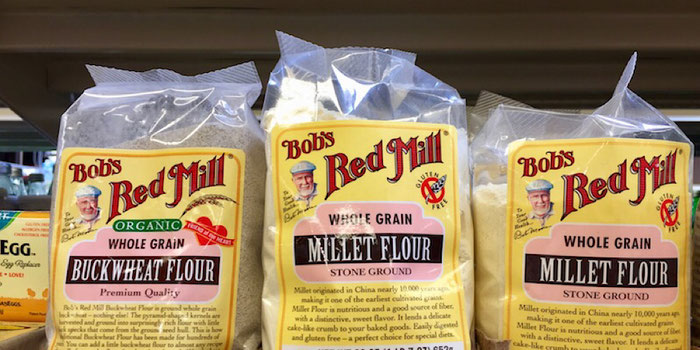 higher taste sandwiches
Higher Taste makes some incredibly delish vegan and veggie eats like sandwiches, burritos, salads and more.
The Veggie Chick Hoagie is to die for!
Discover them in shops around town.
choi's kimchi
The best kimchi in Portland is Choi's.
From Radish to Green Cabbage to White Napa, theses flavors really pack a punch!
Find it at shops around town or order from their online shop.
dave's killer bread
The best bread in the universe definitely holds up to its name.
Dave's Killer Bread makes all kinds of delicious, organic, non-gmo breads, packed with nutrition and protein.
Find it in stores or visit the shop at 5209 SE International Way.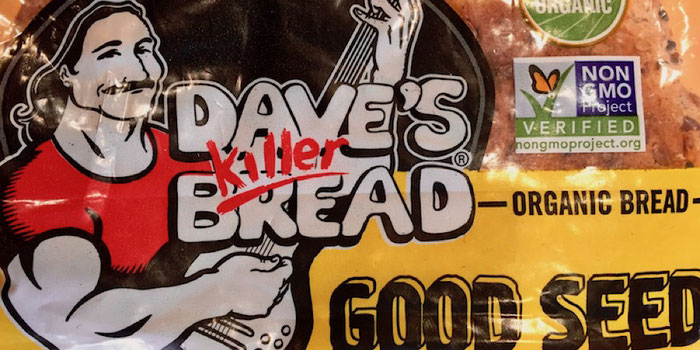 unbound pickling
Portlandia made Portland famous for pickling, and nobody does it better than Unbound, who don't stop at pickles!
They pickle beets, beans, okra, onions, and even cherries!
Find them all around town.
salt & straw ice cream
A Portland icon, Salt & Straw is known for making quirky Portland-esque flavors like roasted strawberry coconut, cinnamon snickerdoodle, and arbequina olive oil.
Find these delights at multiple locations all around Portland, plus Seattle, San Fran, LA, and San Diego.
voodoo doughnuts
Probably the most iconic of them all, Voodoo Doughnuts lives in super fun, funky hot pink buildings and serves up creative masterpieces such as the maple blazer blunt, the old dirty bastard, the marshall mathers, and the infamous voodoo that you can stab with a pretzel as raspberry goo oozes out!
Find them in multiple locations around Portland, and also Eugene, Denver, Austin and Hollywood.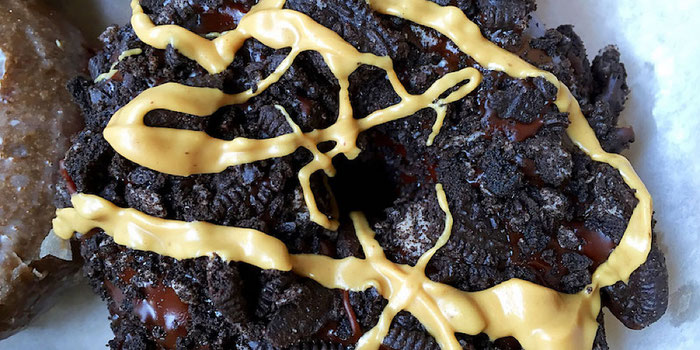 eatin' alive foods
Eatin' Alive makes some incredible raw vegan eats like their deliciously sweet peanut butter and almond love bars, to savory falafel and Thai wraps.
Find them at stores around town.
spielman bagel chips
Spielman makes different flavors of tasty, crunchy salty bagel chips that are perfect for dips!
Find them at multiple spots around town or buy them from their online shop.
heido ho cheeze
Delicious plant-based cheeze is right!
Heido Ho makes amazing creamy, spready, tasty vegan cheeses.
The live culture cashew cheezes are the best!
Find them at stores all around town.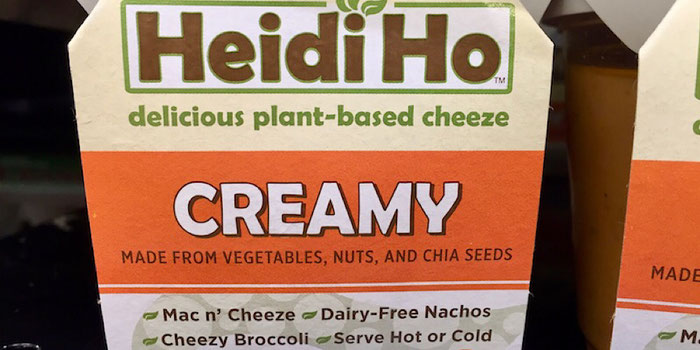 rawdacious desserts
Rawdacious makes the best raw vegan cheesecakes ever!
Creative flavors such as matcha with coconut, salted bourbon vanilla, and peanut butter chocolate chip will totally wow you.
Find them at local stores around town or pick up from Tiny Morso Cafe at 4520 NE 42nd Ave.
cafe yumm! sauce
Cafe Yumm! is a local restaurant chain that makes delicious wraps, sandwiches and bowls with their signature sauce called Yumm! sauce. 
This stuff is liquid gold - it's creamy, it's savory, it's cheesy, and you can put it on anything.
It's so good you can can buy it at their restaurants all around Portland (and OR and WA) and find it in grocery stores all around town, too.
townshend's brew dr. kombucha
With multiple locations all around Portland (and OR, MT and UT), Townshend's Tea Company has tea galore that you can buy loose leaf or in a cuppa.
And they use their fine tea to make a totally awesome organic 100% raw kombucha called Brew Dr. Kombucha that's so good that it can be found in stores all across the US and Canada. 
Try all the flavors, they're delicious.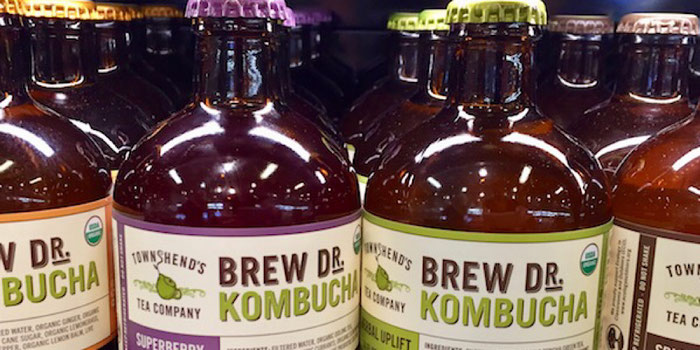 pok Pok som drinking vinegar
A local beloved string of Thai eateries called Pok Pok make a delightful handcrafted drinking vinegar called Pok Pok Som.
With lots of different flavors to choose from, Pok Pok Som can be mixed into soda or a cocktail, and found in stores all over the US.
vtopia cheese
Vegan cheese is an icon of itself.
Find amazing plant-based cheeses plus a menu of yummy vegan eats at 1628 SW Jefferson St.
stumptown coffee
Stumptown has the best coffee, multiple locations around Portland and the US, plus you can find their delicious cold brews in stores just about everywhere.
Get it, drink it, it's awesome.
secret aardvark hot sauce
The hot sauce bottle on every table on every restaurant in Portland is Secret Aardvark.
From Habenero to Garlic Black Bean to Jamaican Jerk - this stuff is tasty! 
king harvest hummus
Fresh, delicious, creamy hummus in a variety of flavors makes King Harvest a Portland fav.
Cruise through at the shop at 1502 Morrison Street or find it in stores around town.
union wine canned wine
Take good wine anywhere with Union Wine's canned wine.
It's really good wine and it's mobile (and perfect!).
Grab some cans at stores all over Portland and the US.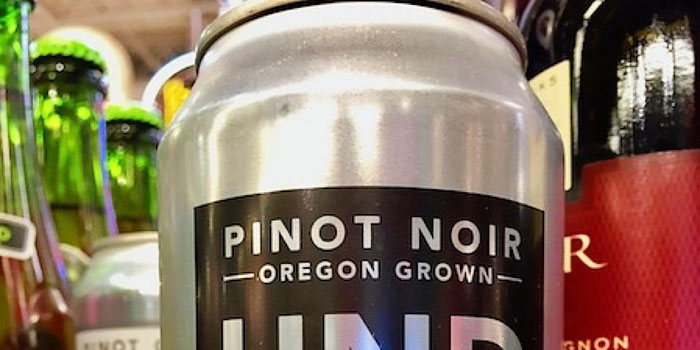 hotlips pizza and soda
Hotlips is a beloved Portland icon because of their fresh and yummy pizza with great vegan cheese, but what makes them even more unique is their line of creative fresh fruit sodas.
Marionberry, the berry created in Marion county Oregon, is my absolute favorite flavor!
Find Hotlips locations all over town or order online. 
eliot's adult nut butters
These are some of the best nut butters you'll ever taste and are locally made in Portland.
With creative flavors like spicy Thai peanut butter, harissa cashew butter, and chocolate chili almond butter, there's something for everyone. 
pacific foods
This company makes fantastic plant-based food and kitchen staples like milks, soups, broths, and more.
All their plant milks are delicious.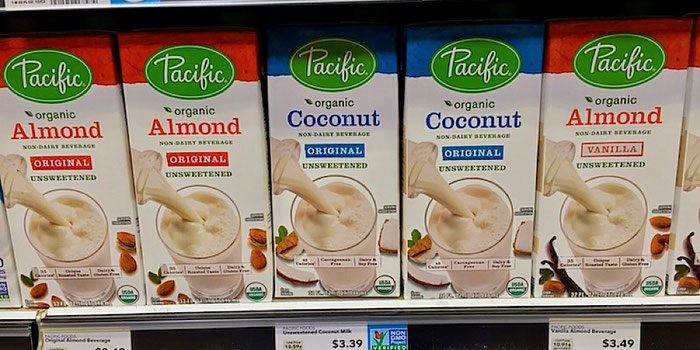 red duck condiments
From tasty ketchup to tangy BBQ sauce to spicy taco sauce - Red Duck has got your local and organic Portland condiment needs covered. 
coava coffee
Another classic Portland coffee icon is Coava Coffee, master coffee roasters with multiple locations around Portland and San Diego, plus you can order their coffee beans online. 
omission gluten-free beer
Omission makes super tasty gluten-free craft beer.
Their pale ale, IPA, lager and light beers are all deliciously drinkable.
Find Omission beers in shops and restaurants everywhere.