Welcome to a creepy collection of the spookiest, scariest, and most binge-worthy TV series and film franchises to get you in the mood for Halloween. 
These are the terrifying tales of ghostly hauntings, seductive vampires, shapeshifting werewolves, undead zombies, creature features, slasher flicks, and gore galore.
Get ready for screams and laughs with the best in thriller, fantasy, horror, and my absolute favorite - horror comedy.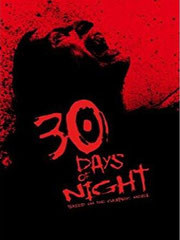 30 Days of Night 
Vampires plague an Alaskan town in a month of darkness. 
Stars Josh Hartnett, Melissa George
1408
A horror writer gets trapped inside a hotel room.
Stars John Cusack, Samuel L. Jackson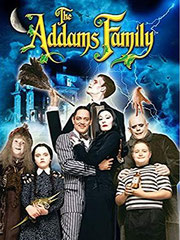 The Addams Family
The creepiest con artist neighbors ever.
Stars Angelica Houston, Christina Ricci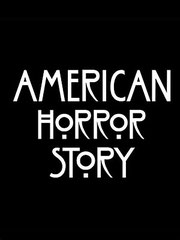 American Horror Story
Anthology series with a different story each season.
Stars Sarah Paulson, Emma Roberts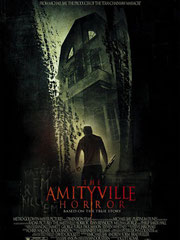 The Amityville Horror
Horror film franchise about a haunted house.
Stars Ryan Reynolds, Melissa George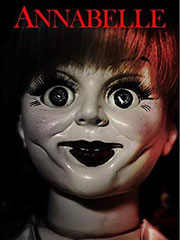 Annabelle 
Horror film franchise about a haunted doll.
Stars Annabelle Wallis, Ward Horton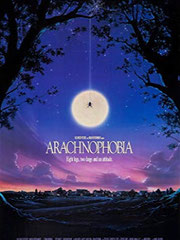 Arachnophobia 
A killer spider terrorizes a town.
Stars Jeff Daniels, John Goodman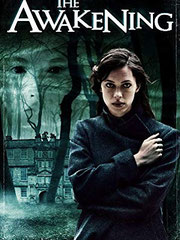 The Awakening 
A hoax exposer encounters supernatural events.
Stars Rebecca Hall, Dominic West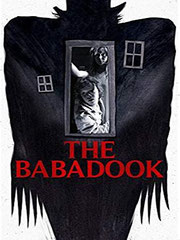 The Babadook
A creepy children's book manifests a monster.
Stars Essie Davis, Noah Wiseman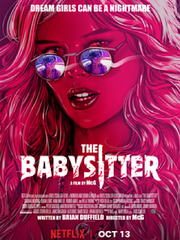 The Babysitter
Babysitting turns into a devilish nightmare.
Stars Samara Weaving, Bella Thorne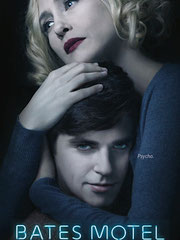 Bates Motel
Series that prequels the movie Psycho.
Stars Vera Farmiga, Freddie Highmore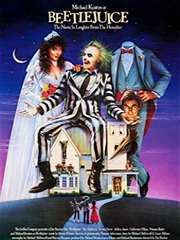 Beetlejuice 
A couple hires a spirit to protect their home.
Stars Alec Baldwin, Michael Keaton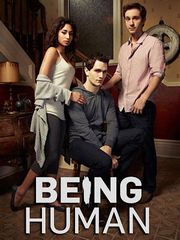 Being Human


A vampire, werewolf, and ghost all live together.
Stars Sam Witwer, Sam Huntington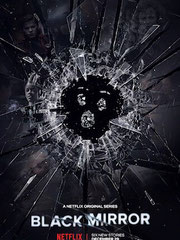 Black Mirror
Anthology series in a creepy high-tech multiverse.
Stars Mackenzie Davis, Bryce Dallas Howard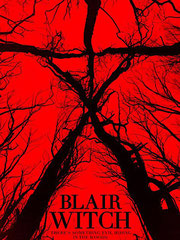 The Blair Witch Project
 
Horror film franchise about a haunted forest.
Stars Brandon Scott, James Allen McCune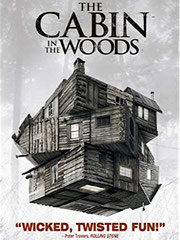 The Cabin in the Woods
 
College kids get terrorized in a remote cabin.
Stars Chris Hemsworth, Richard Jenkins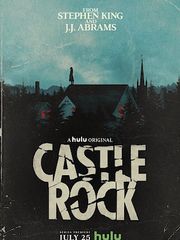 Castle Rock
Stephen King's characters and books all in one series.
Stars Bill Skarsgård, Lizzy Caplan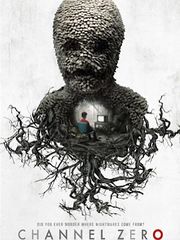 Channel Zero
Horror anthology series with a different story each season.
Stars Paul Schneider, Brandon Scott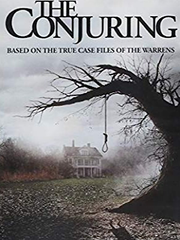 The Conjuring
Horror film franchise about paranormal investigators.
Stars Vera Farmiga, Patrick Wilson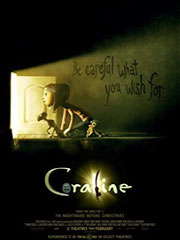 Coraline
A girl discovers a creepy parallel world.
Stars Dakota Fanning, Teri Hatcher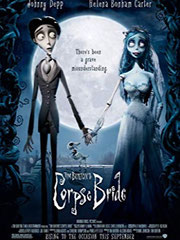 Corpse Bride
A living groom gets a ghost bride. 
Stars Johnny Depp, Helena Bonham Carter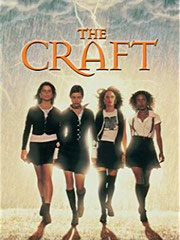 The Craft

Misfit teenage witches cast spells against people.
Stars Neve Campbell, Robin Tunney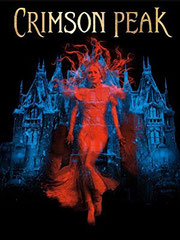 Crimson Peak
A Guillermo Del Toro haunted house tale.
Stars Mia Wasikowska, Jessica Chastain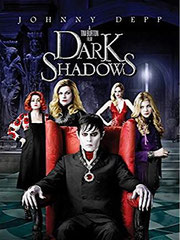 Dark Shadows
Tim Burton film where a vampire returns to his family home.
Stars Johnny Depp, Eva Green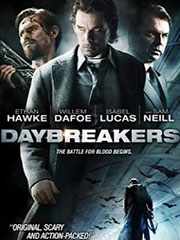 Daybreakers
A race of vampires struggles to survive.
Stars Ethan Hawks, Willem Dafoe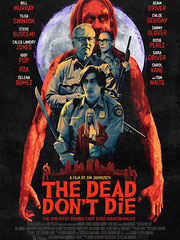 The Dead Don't Die
Jim Jarmusch comedy of zombies overrunning a small town.
Stars Bill Murray, Adam Driver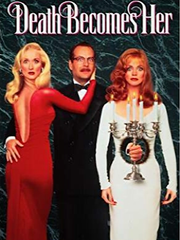 Death Becomes Her
Comedy about a coveted immortal portion. 
Stars Bruce Willis, Meryl Streep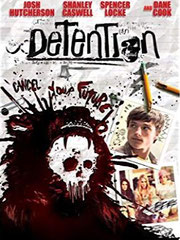 Detention
High school teens battle a time-traveling serial killer.
Stars Josh Hutcherson, Dane Cook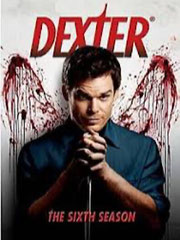 Dexter 
Series about a blood analyst that kills murderers.
Stars Michael C. Hall, Jennifer Carpenter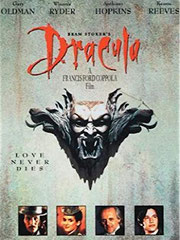 Dracula
Bram Stoker's original vampire love story.
Stars Keanu Reeves, Winona Ryder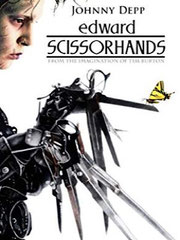 Edward Scissorhands

Tim Burton tale where a lonely guy meets his neighbors.
Stars Johnny Depp, Winona Ryder
Extraordinary Tales
Creepy, animated Edgar Allen Poe stories.
Stars Guillermo Del Toro, Christopher Lee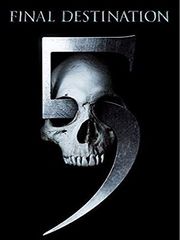 Final Destination
Horror franchise where death chases teens.
Stars Ali Larter, Mary Elizabeth Winstead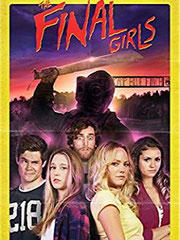 The Final Girls
Teens get stuck inside a horror movie battling a killer.
Stars Taissa Farmiga, Malin Akerman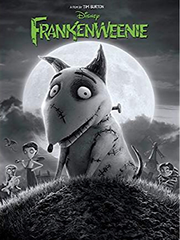 Frankenweenie
 
A boy tries to bring his dead dog back to life.
Stars Winona Ryder, Martin Short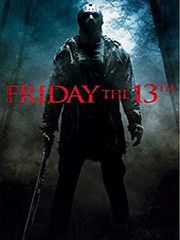 Friday the 13th
Horror film franchise about a killer that won't die.
Stars Ben Feldman, Willa Ford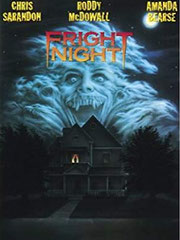 Fright Night

Film franchise where a vampire moves in next door.
Stars Chris Sarandon, Amanda Bearse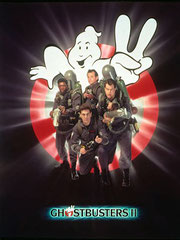 Ghostbusters
Comedy film franchise about ghost hunters.
Stars Bill Murray, Dan Aykroyd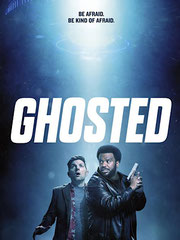 Ghosted
Series about a cop and scientist investigating the paranormal. 
Stars Adam Scott, Craig Robinson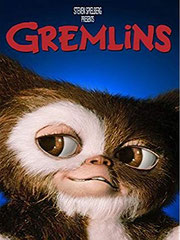 Gremlins
Cute pets turn scary in this film franchise.
Stars Zach Galligan, Phoebe Cates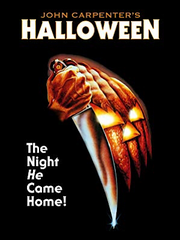 Halloween
Horror film franchise about a Halloween killer.
Stars Jamie Lee Curtis, Judy Greer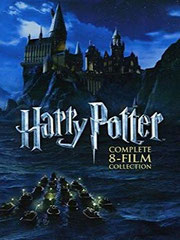 Harry Potter
Film franchise about magicians at a wizard school.
Stars Daniel Radcliffe, Emma Watson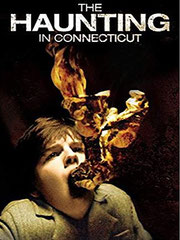 The Haunting in Connecticut

Based on the true story of the haunted house.
Stars Virginia Madsen, Elias Koteas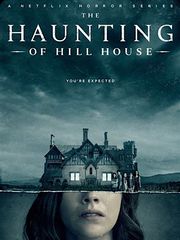 The Haunting of Hill House
Series based on The Haunting movie and book.
Stars Timothy Hutton, Carla Gugino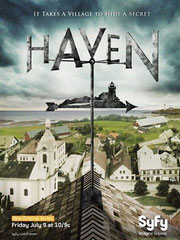 Haven 
Series about a supernatural phenomenon called the troubles.
Stars Emily Rose, Eric Balfour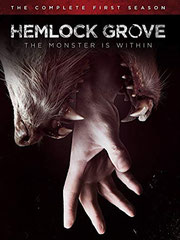 Hemlock Grove
Series about shape-shifting werewolves and vampires.
Stars Bill Skarsgård, Famke Janssen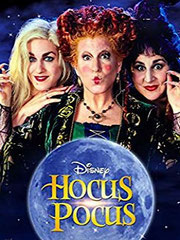 Hocus Pocus
Classic comedy about Salem wishes brought back to life.
Stars Sarah Jessica Parker, Bette Midler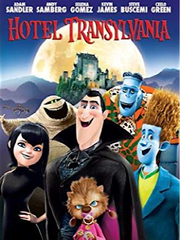 Hotel Transylvania

A comedy about a resort run by the supernatural.
Stars Adam Sandler, Andy Samberg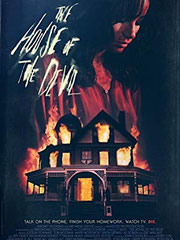 The House of the Devil
A babysitting job turns into a demonic nightmare.
Stars Greta Gerwig, Jocelin Donahue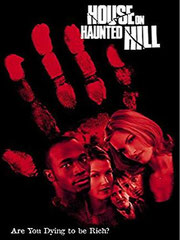 House on Haunted Hill
 
A game to spend the night in a haunted hotel.
Stars Taye Diggs, Famke Janssen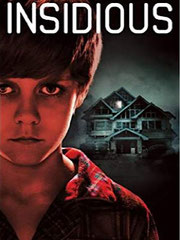 Insidious 
Horror franchise where people astral project to other realms.
Stars Patrick Wilson, Rose Byrne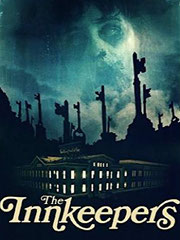 The Innkeepers
The final days of an old haunted hotel.
Stars Sara Paxton, Lena Dunham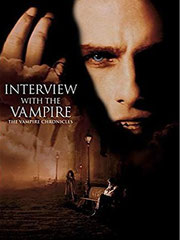 Interview with the Vampire
Film franchise based on Anne Rice's Vampire Chronicles.
Stars Tom Cruise, Brad Pitt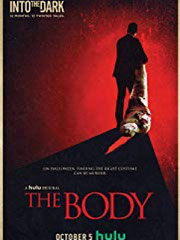 Into the Dark
Horror anthology series based on monthly holidays.
Stars Dermot Mulroney, Jimmi Simpson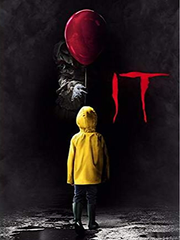 IT
Horror franchise based on Stephen Kong's novel.
Stars Bill Skarsgård, Finn Wolfhard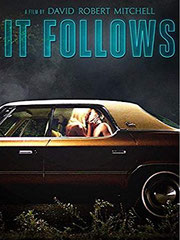 It Follows

A deadly supernatural force is passed like an STD.
Stars Maika Monroe, Keir Gilchrist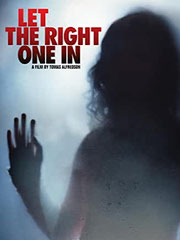 Let the Right One In
Chilling vampire love story between two kids.
Stars Kåre Hedebrant, Lina Leandersson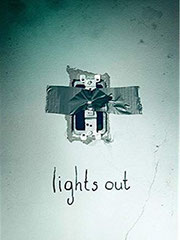 Lights Out
 
A girl's mother has a supernatural force attached to her.
Stars Maria Bello, Teresa Palmer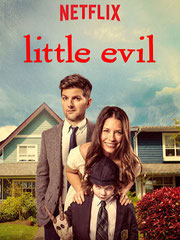 Little Evil
A man's stepson may be the antichrist.
Stars Adam Scott, Bridget Everett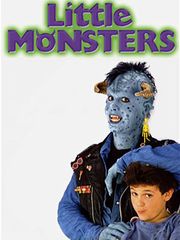 Little Monsters
80's comedy about a world of monsters under the bed.
Stars Fred Savage, Howie Mandel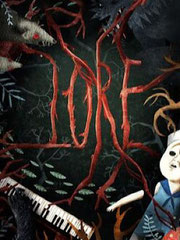 Lore
Anthology series on Lore podcast nightmare mythologies.
Stars Adam Goldberg, Alicia Witt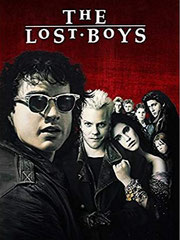 The Lost Boys
80's classic tale about a town of vampires.
Stars Kiefer Sutherland, Corey Feldman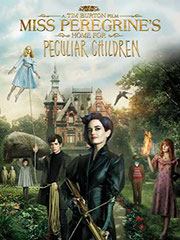 Miss Peregrine's Home for Peculiar Children
Magical children are hunted by supernatural monsters.
Stars Eva Green, Chris O'Dowd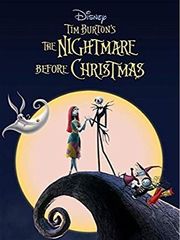 The Nightmare Before Christmas
Tim Burton's classic stop-motion holiday tale.
Stars Catherine O'Hara, Chris Sarandon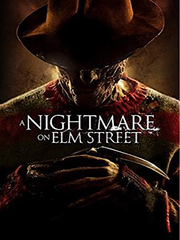 A Nightmare on Elm Street
Horror film franchise about a killer who appears in sleep.
Stars Rooney Mara, Kellan Lutz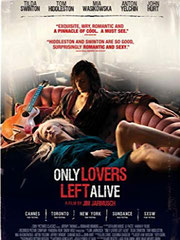 Only Lovers Left Alive

Jim Jarmusch tale about an immortal vampire couple.
Stars Tilda Swinton, Tom Hiddleston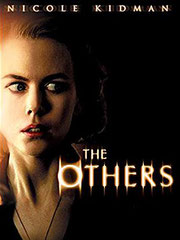 The Others
A family is haunted by another family in their house.
Stars Nicole Kidman, Fionnula Flanagan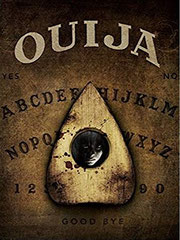 Ouija

An ancient spirit board awakens dark powers.
Stars Olivia Cooke, Lin Shaye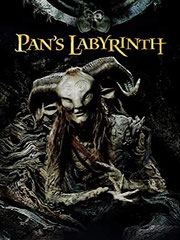 Pan's Labyrinth
Guillermo Del Toro's dark tale of a mysterious labyrinth.
Stars Ivana Baquero, Sergi López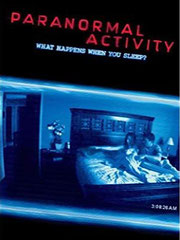 Paranormal Activity 
Horror film franchise about a supernatural presence.
Stars Katie Featherstone, Sprague Grayden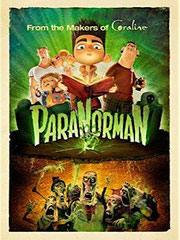 ParaNorman
A boy who see ghosts saves his town from a curse.
Stars Anna Kendrick, Casey Affleck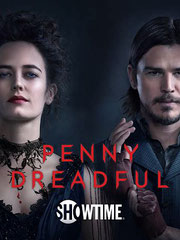 Penny Dreadful
Series about a group battling supernatural threats.
Stars Eva Green, Josh Hartnett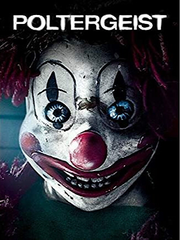 Poltergeist
Film franchise about a house that captures a kid.
Stars Sam Rockwell, Rosemarie DeWitt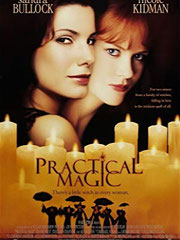 Practical Magic
Witches fight a curse in order to find love.
Stars Sandra Bullock, Nicole Kidman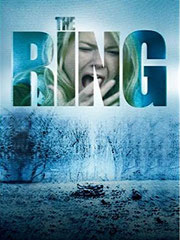 The Ring
Film franchise about a movie that kills its viewers. 
Stars Naomi Watts, Johnny Galecki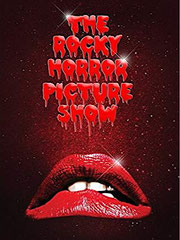 The Rocky Horror Picture Show
A couple gets stranded at a house of aliens.
Stars Tim Curry, Susan Sarandon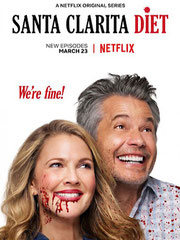 Santa Clarita Diet
Series about zombies living in suburbia.
Stars Drew Barrymore, Timothy Olyphant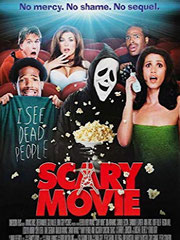 Scary Movie
Film franchise spoofing other horror films.
Stars Anna Faris, Marlon Wayans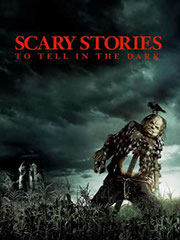 Scary Stories to Tell in the Dark
The classic books made into a movie of all the scary tales.
Stars Zoe Colletti, Michael Garza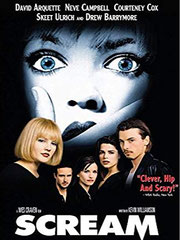 Scream
Meta film franchise about a killer using horror movies. 
Stars Neve Campbell, Courtney Cox
Scream Queens
Semi-anthology series of a killer stalking characters.
Stars Jamie Lee Curtis, Emma Roberts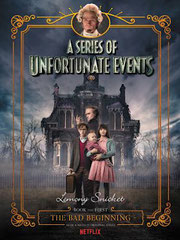 A Series of Unfortunate Events
Three orphaned children discover dark family secrets. 
Stars Neil Patrick Harris, Patrick Warburton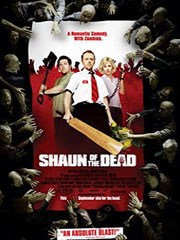 Shaun of the Dead

A man's life is disrupted by a zombie apocalypse.
Stars Simon Pegg, Nick Frost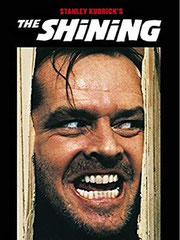 The Shining
 A family encounters supernatural forces at a remote hotel.
Stars Jack Nicholson, Shelley Duvall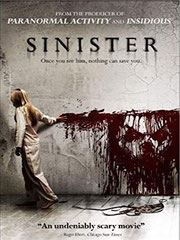 Sinister
A writer discovers murder videos inside his house. 
Stars Ethan Hawke, James Ransone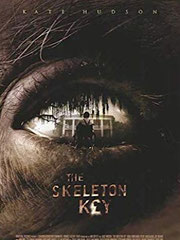 The Skeleton Key
 A nurse encounters a house with a mysterious history.
Stars Kate Hudson, Peter Sarsgaard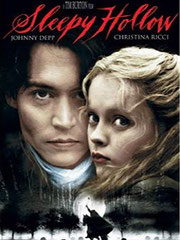 Sleepy Hollow

An investigator hunts a killer ghost.
Stars Johnny Depp, Christina Ricci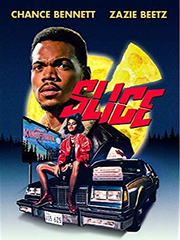 Slice
 
Pizza shop employees fight ghosts, witches, and werewolves.
Stars Zazie Beetz, Chance the Rapper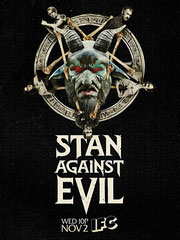 Stan Against Evil
Small town cops fight off demons.
Stars John C. McGinley, Janet Varney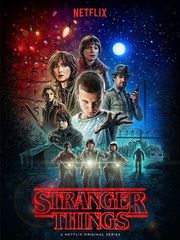 Stranger Things
 
A small town encounters supernatural forces.
Stars Winona Ryder, Finn Wolfhard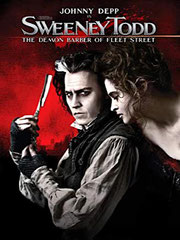 Sweeney Todd
 
Tim Burton's tale of a killer barber out for revenge.
Stars Johnny Depp, Helena Bonham Carter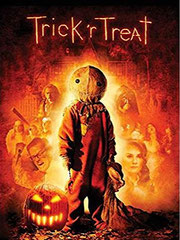 Trick 'r Treat 

Interwoven scary stories on Halloween.
Stars Anna Paquin, Leslie Bibb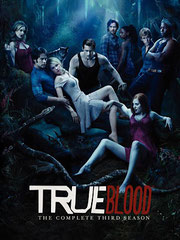 True Blood
Series based on the Charlaine Harris vampire novels. 
Stars Anna Paquin, Alexander Skarsgård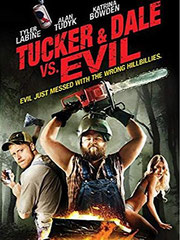 Tucker & Dale vs. Evil
 
College kids think there are killers in the woods.
Stars Tyler Labine, Katrina Bowden
Twilight 
Film franchise of teen love with vampires and werewolves.
Stars Kristin Stewart, Robert Pattinson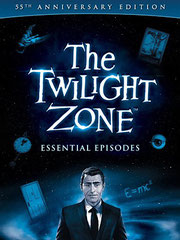 The Twilight Zone
Classic series, both old and new, about extraordinary tales.
Stars Jordan Peele, Kumail Nanjiani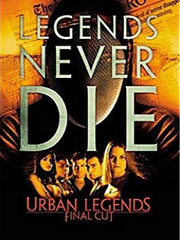 Urban Legend
Campy college slasher flick about urban legends.
Stars Alicia Witt, Jared Leto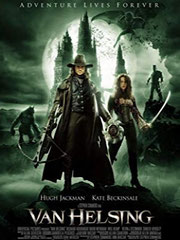 Van Helsing

A monster hunter fights vampires and werewolves.
Stars Hugh Jackman, Kate Beckinsale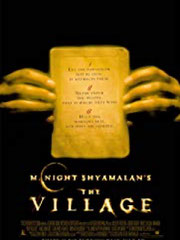 The Village
M. Night Shyamalan's spooky tale of an isolated town.
Stars Joaquin Phoenix, Sigourney Weaver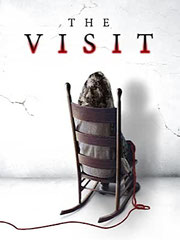 The Visit
M. Night Shyamalan's nightmarish visit to grandparents.
Stars Kathryn Hahn, Olivia DeJonge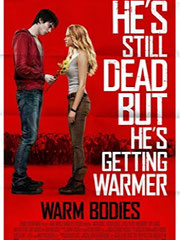 Warm Bodies
 
A zombie falls for a living girl.
Stars Teresa Palmer, Nicholas Hoult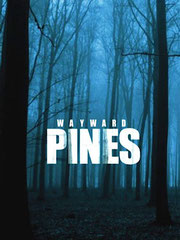 Wayward Pines

M. Night Shyamalan series of a town among monsters.
Stars Matt Dillon, Carla Gugino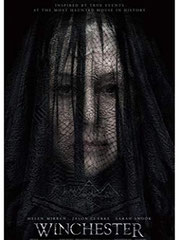 Winchester

Ghosts haunt the home of the Winchester firearm heiress.
Stars Helen Mirren, Jason Clarke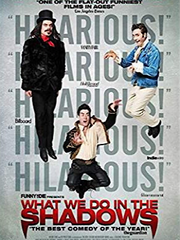 What We Do in the Shadows
Film and series franchise about vampires living together.
Stars Jermaine Clement, Taiki Waititi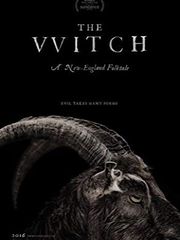 The Witch
 
A New England family battles witchcraft and black magic.
Stars Anna Taylor-Joy, Kate Dickie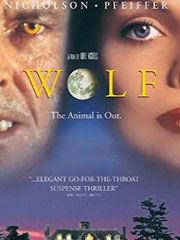 Wolf
 A man tries to hide turning into a werewolf.
Stars Jack Nicholson, Michelle Pfeiffer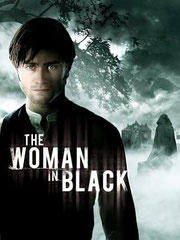 The Woman in Black
Movie series about a haunted mansion.
Stars Danielle Radcliffe, Ciarán Hinds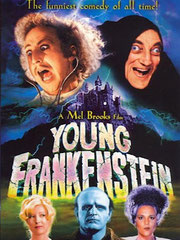 Young Frankenstein 

Mel Brooks' tale of a scientist re-animating bodies.
Stars Gene Wilder, Madeline Kahn
Zombieland 
Film franchise about the zombie apocalypse.
Stars Woody Harrelson, Jesse Eisenberg