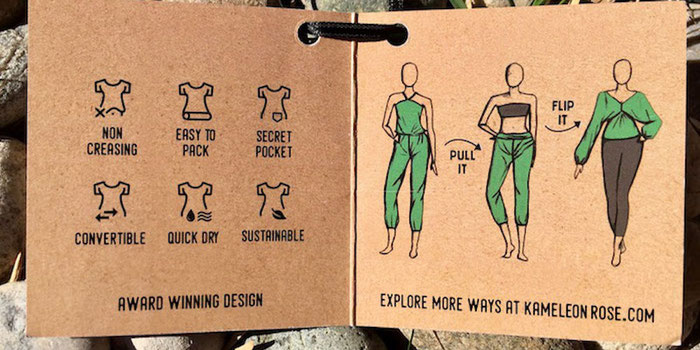 Always on lookout for amazing minimalist travel pieces, I was so excited one when of my favorite travel clothing brands, Kameleon Rose, created even more multifunctional travel clothes, including these incredible travel pants.
easy convertible clothing
I love convertible clothing.
Whenever one piece can pull double duty, like a scarf, it's instantly more valuable to me.
So when something can convert into a whopping 10 different items - it's a total win.
These pants are not just pants - With a genius invisible zipper and easy elastic ties, these can also transform into a full body jumpsuit, a shirt, a blouse, a halter top, a head wrap, and even an easy carry bag. 
Just like the Ultimate Travel Dress, the pants also have the bonus secret pocket - an ingenious design addition that fits a whole passport without anybody even noticing, so you can travel even safer with less effort.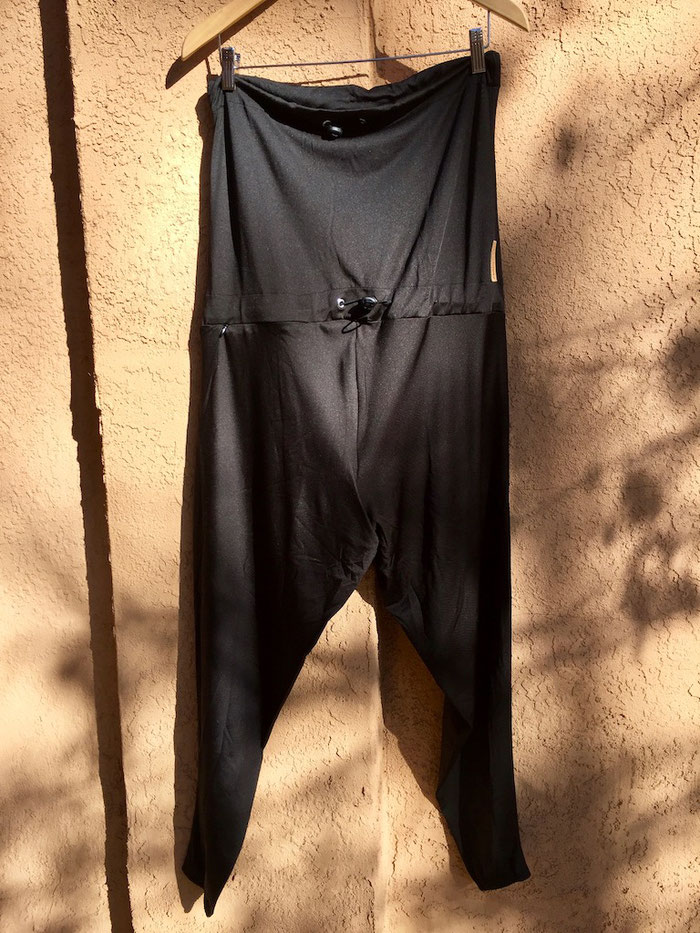 lightweight non-creasing fabric
Weighing in at less than two bananas (that's super light plant-based measuring), these minimalist pants are a breeze to fold, pack and carry.
The soft, smooth, sustainable polyester fabric is easy to clean and super quick drying so it's ready to go in no time.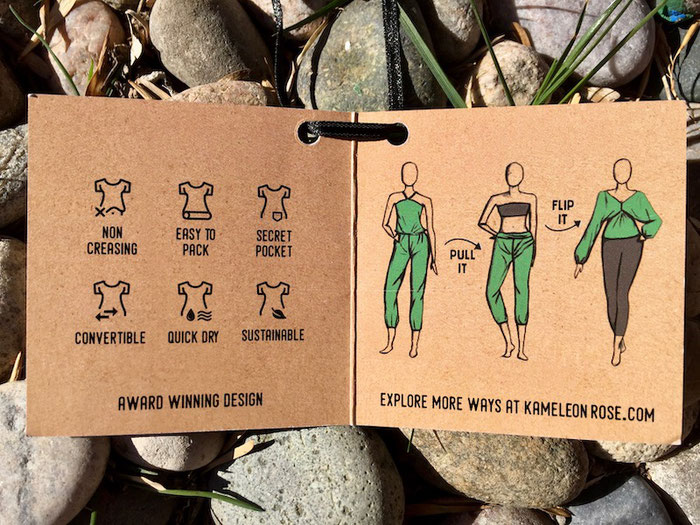 stretchy comfortable wear
Let's face it - clothes are all about the comfort.
No matter how great they are, they've gotta feel good when you wear them and you have to love wearing them.
Especially when you have a minimalist capsule wardrobe like myself.
So one of my favorite things about Kameleon Rose is the fabric - totally luxurious feeling on your skin, stretchy elastic to fit all your curves, and totally comfortable to wear all day, err day.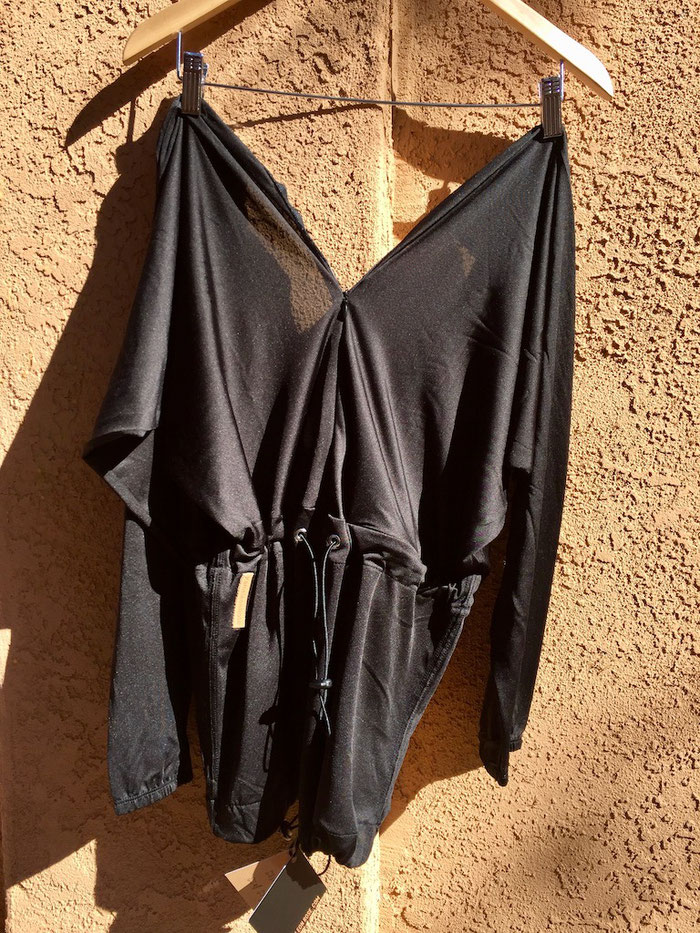 shop kameleon rose
Head over to Kameleon Rose and grab one. 
Worldwide shipping will get your goods to you anywhere.
And don't forget to check out all the other travel gear like the Ultimate Travel Dress, Cardigan, Top, Shirt, Shorts and Bag.
Every one converts into multiple uses and they're all incredible design wonders that you surely need.