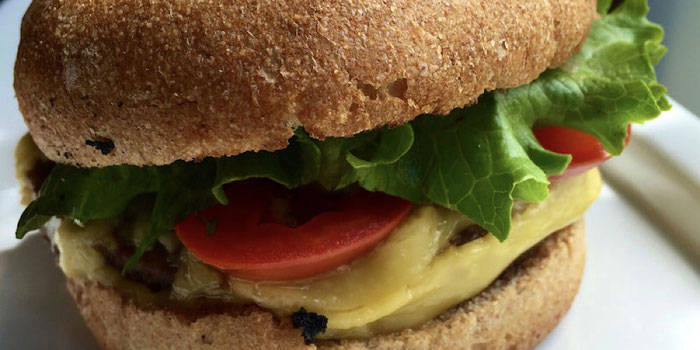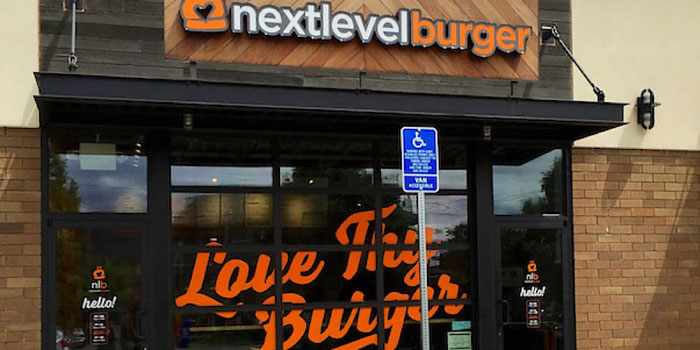 So I had to go check it out, because you are what you eat and I'm a vegan burger.
And any company that has "Love Thy Burger" on their building wins in my book. 
vegan, organic, and fair trade
This company is definitely health-focused and is doing great things about that.
First, they're totally vegan, which is pretty special right there.
But they're even using 100% organic produce and condiments, non-GMO whole grain buns, and no trans fat, no artificial ingredients, no hydrogenated oils, even fair-trade certified sodas. 
Packing quite a healthy punch.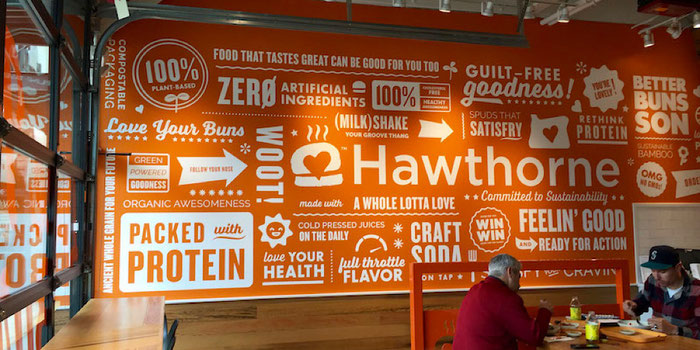 burgers, dogs, milkshakes and more
Classic Americana comfort food.
Next Level Burger has a whole menu of burgers - everything from Southern to Mexican to Blue BBQ to a Big Kahuna burger.
And they're not skimpy on the cheeses and special sauces either.
Because we all know that's what really makes a good burger great.
But it's not just burgers!
They have hot dogs, fries, milkshakes, fountain sodas, and more.
1955 called.
And it's vegan!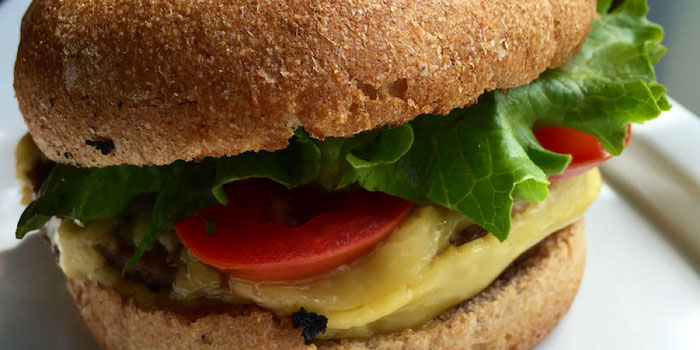 I wanted to eat everything on the menu.
But I figured, let's do the classic burger - a meaty patty, with mayo, cheese, lettuce, tomato, pickles, ketchup and mustard.
Simple, tasty, perfectly well-done.
super fast service
I loved the fast and friendly counter service, too.
My meal was ready before I could even finish reading the writing on the wall. 
Now, they just need to get franchises all over the world and I'd be a very happy burger.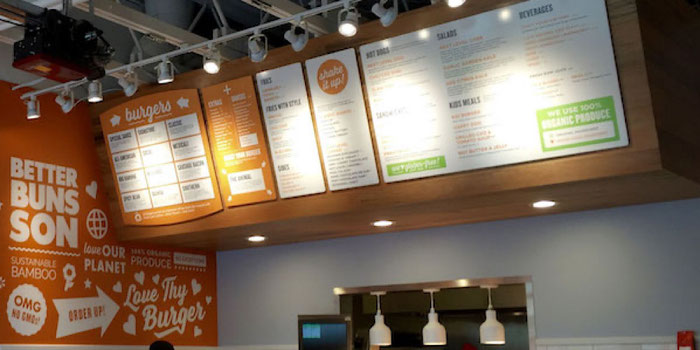 Check out Next Level Burger at any one of their convenient locations in Portland, Lake Oswego and Bend.