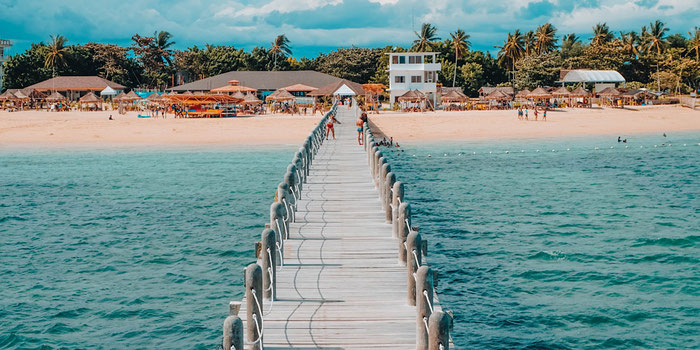 The Province of Pampanga is known as the food capital of the beautiful Philippines.
It is where some of the best chefs in the Philippines have hailed.
This is why the place is perfect for foodies.
Angeles City in Pampanga is also known for being a party town with all of its bars and clubs.
If you're looking for nice hotels in Pampanga, then you should consider booking a room at the hotels below.
Clark Marriott Hotel
If you have stayed in a Marriott Hotel then you pretty much know what to expect from the global hotel chain's property in Clark Freeport Zone in Pampanga.
If it's a 5-star accommodation you're looking for then you can never go wrong with a Marriott Hotel.
The hotel in Clark has 260 rooms and suites.
The design is contemporary and the amenities are comparable to some of the best hotels in the world.
And when you get hungry, you don't even have to leave the hotel because it has five restaurants.
Pampanga is the culinary capital of the Philippines and the restaurants at Clark Marriott offer some of the most unique dining experiences in the province.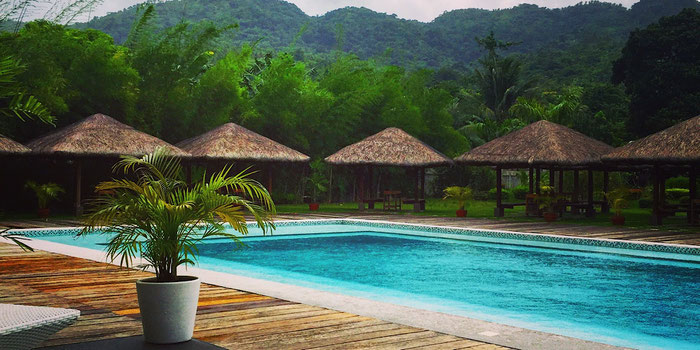 ABC Hotel Angeles City
ABC Hotel has an excellent location.
It's located right in the middle of the entertainment center of Angeles, Pampanga.
So that means you definitely won't have a boring time during your stay there.
But leaving the hotel though would be quite challenging since it has everything you need in-house to have a good time.
It has dining options, a wellness center, and a bar where you can drink, dance, and party all night long.
So if it's a happening place you're looking for, then the ABC Hotel should be your first option.
Prime Asia Hotel Angeles City
Like ABC Hotel, Prime Asia Hotel is another Pampanga hotel with an excellent location.
It is a short walk away from the bars and clubs at Fields Avenue in Angeles City.
But the hotel also has its own offerings for people who want to party and have a good time.
It has a roof deck bar and restaurant where you can dine and drink while enjoying the view of Mt. Arayat.
If you happen to be staying on a weekend, then you can catch some local bands playing live at the bar.
If it's more of a quiet time you're after then you can just relax at the rooftop pool and jacuzzi.
Prime Asia Hotel is also perfect for business meetings and conventions.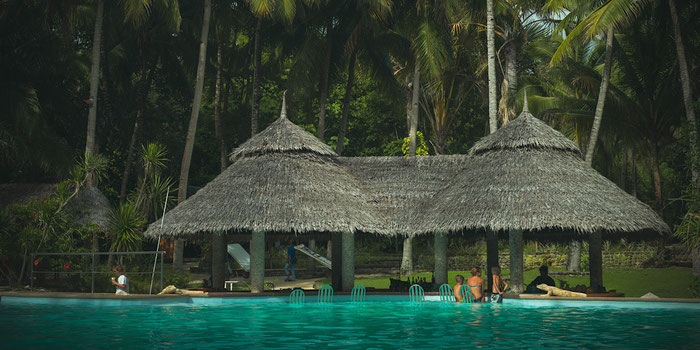 RedDoorz
There seems to be at least one RedDoorz property wherever you go.
And in the case of Pampanga, they have several.
So you have plenty of options.
So whether you want to stay near the airport or somewhere near where the action and the nightlife is, you can be sure that there is a RedDoorz property nearby.
And when it comes to value for money, RedDoorz is hard to beat.
Because of their rates, their hotels are always classified as budget hotels. But their amenities and service say otherwise.
In reality, they can compete with some of the most luxurious hotels in terms of amenities and service!