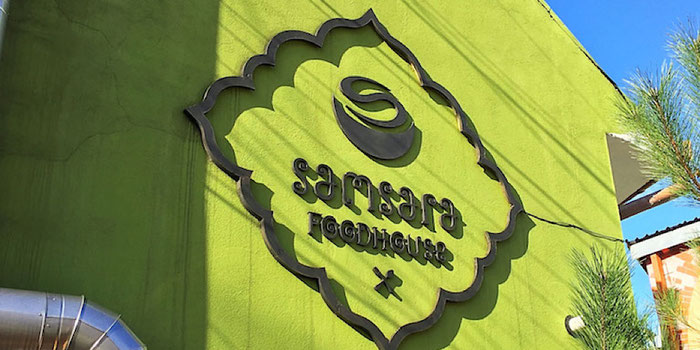 Located in the northwestern part of Romania, Cluj boasts some beautiful mountain scenery, traditional Romanian architecture, and a vibrant city with an exciting emerging foodie scene, including vegan food. 
I found the nucleus of vegan eats at Samsara Foodhouse. 
I had fully expected to do my usual gastro tour all over the town but on my first day I discovered this place and then I literally ate their food every day afterwards.
And here's why.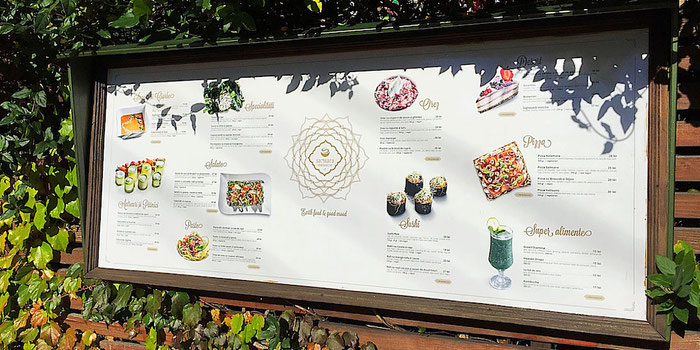 When they first brought me the book (that's right, it's a book), I thought they were showing me their cookbook as most restaurants do.
But no, it was the menu - a massive, awesome book was a giant menu of everything raw, vegan and vegetarian.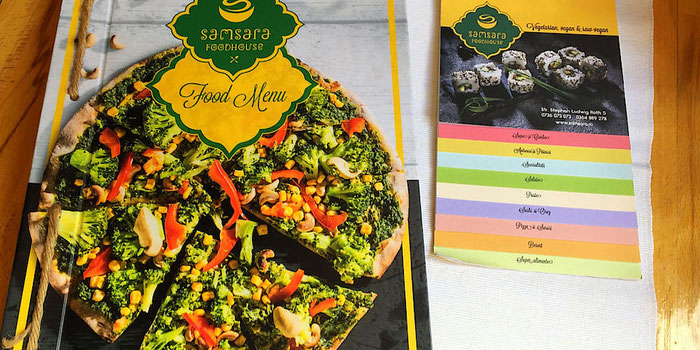 I'm talking eats such as raw breads, artisanal cheeses, hummus, soups, salads, sandwiches, burritos, burgers, pizzas, lasagnas, pastas, curries, chilis, stir fries, sushi, and pages of desserts like cheesecakes to brownies to puddings to ice cream!
Here are some of my favorites!
raw vegan almond cheese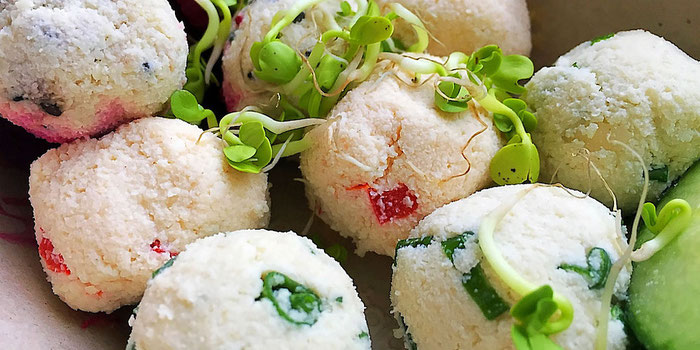 This raw vegan almond cheese was the first thing I had my eyes on.
They cleverly made three flavors, all perfectly nutty and cheesy due to the almonds and nutritional yeast - one with a kick of green onion, one a bit spicier with red peppers, and one sweeter with red beets.
All deliciously accompanied by fresh cucumber slices, beets and sprouts.
mango tofu chickpeas and rice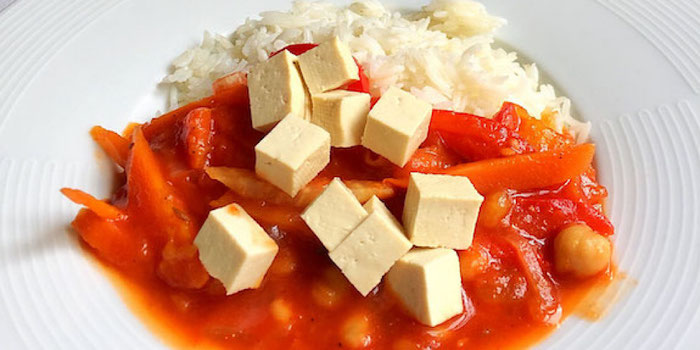 This mango and tofu chickpeas with rice dish was amazing. With fresh peppers, tomatoes and carrots, it was a blend of sweet, spicy and savory... and filling. 
key lime  cheesecake
This raw vegan cake with kiwi and pineapple was incredible.
Spinach, almonds, cashews, coconut, dates and gogi berries made this slice a creamy delight.
Plus look how pretty it is!
Visit Samsara
Visit Samsara Foodhouse at Stephan Ludwig Roth 5, or their Teahouse at Emil Racovita 27, or order anything you want for delivery!
It's easy to order online, it even recommends foods according to what you view, the delivery is cheap, and the service is friendly.