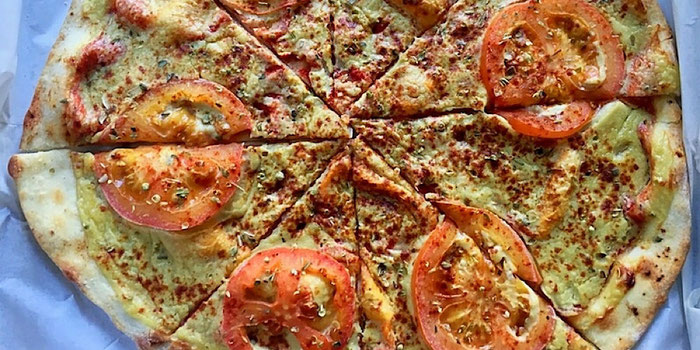 Smoocht is a 100% plant-based coffee bar, ice cream parlor, and pizzeria located in Jurong West, Singapore.
It's the cruelty-free Italian cafe you've always wanted to visit!
coffee
Smoocht has a full coffee bar with decadent espresso, lattes, mochas, cappuccinos, plus hot chocolate, and invigorating matcha and turmeric lattes, all available with plant milks like soy milk or almond milk for your creamy caffeinated pleasure.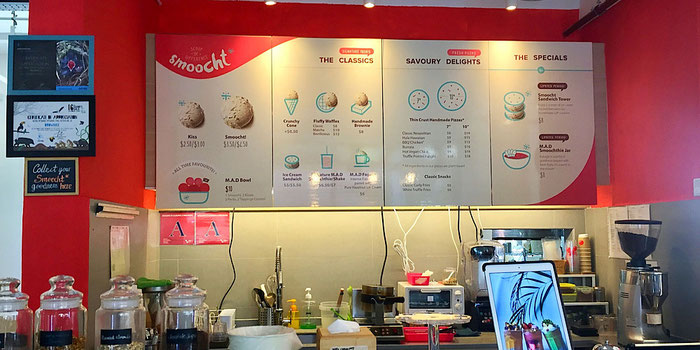 ice cream
This massive ice cream bar showcasing 18 different flavors of ice cream is a bonafide vegan paradise.
Scoops, toppings, and cones - Oh my!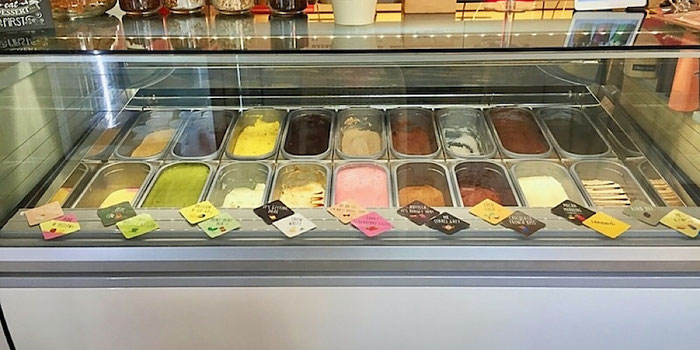 desserts
It's not only ice cream.
There's also sweets galore - brownies, cookies, waffles, smoothie jars, shakes, and floats - you can create endless treats and flavor combos.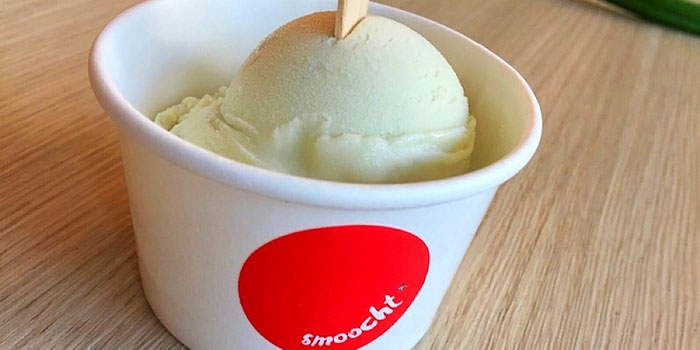 pizza
The pizzas are artfully created thin-crusted pies of deliciousness with a supremely tasty, creamy homemade vegan cheese.
From the classic Neapolitan, sweet Hawaiian, tangy BBQ chicken, savory Burrata, earthy Truffle Porcini Funghi, and the spicy Hot Vegan Chick - every combination is perfectly executed and bursting with flavor.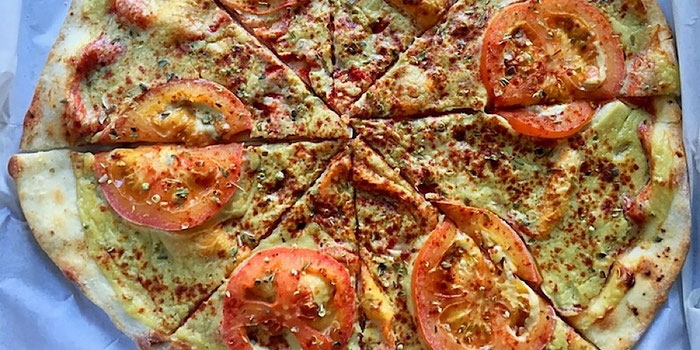 make a difference
An admirably strong commitment to community encourages folks to go M.A.D. and Make A Difference.
And with all this great food to stuff yourself with, making a positive difference by going vegan is really as easy as eating pizza and ice cream!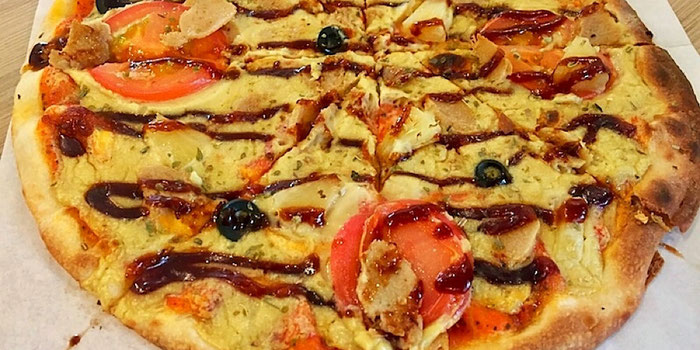 get smoocht
Visit Smoocht Ice Cream at 319 Jurong East St 31 #01-58 in Singapore.
Don't forget to grab a rewards card to earn tons of free goodies.
And you can also order online for delivery of both savory pies and sweet pints via FoodPanda.
Go get your yum on!