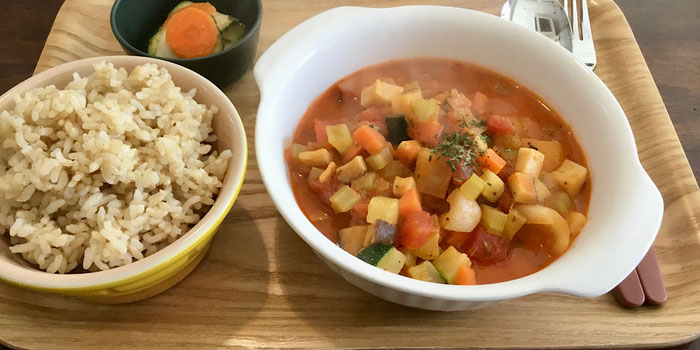 Cafe Sun is a bright, warm, and cozy open kitchen restaurant located in the hip Hongdae neighborhood of Seoul.
It's a casual kitchen that serves a simple yet delicious minimalist menu of pasta and vegetable dishes, smoothies, teas, and desserts.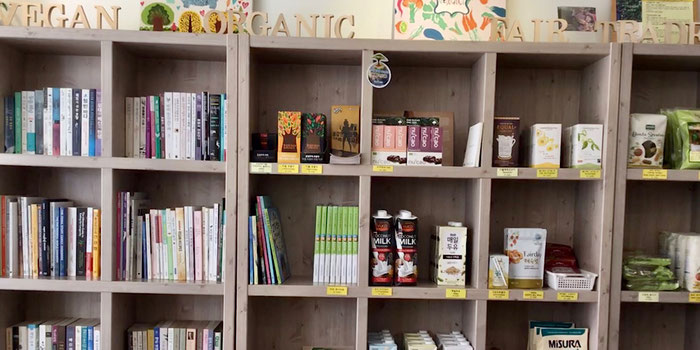 Sun is an acronym for "sustainable use for nature".
The cafe is all vegan, organic, and fair trade.
In addition to eats and drinks, there's also a selection of vegan grocery products, plant milks, coffees and teas, and cooking ingredients for sale.
Also, there's a huge library of books on vegan food and sustainability for buying or reading in the cafe.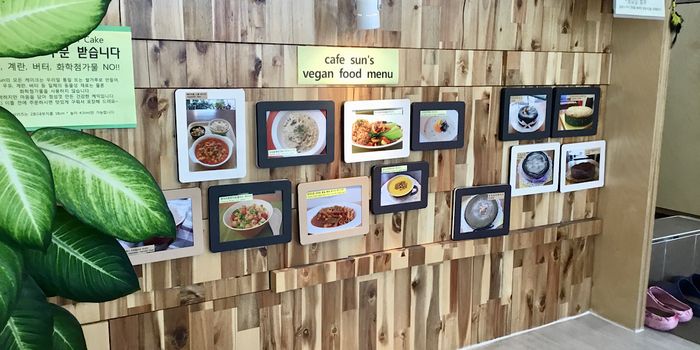 The dishes served at Sun can best be described as hearty and healthy home cooking.
It's Korean food at its best, and one of the few places in Seoul where you can find traditional Korean foods made vegan. 
With select fresh ingredients, each dish is a veggie-packed delicious and filling meal that makes you feel good after eating it. 
Here are some of the tastiest dishes on the menu!
yellow bean sauce VegEtaBles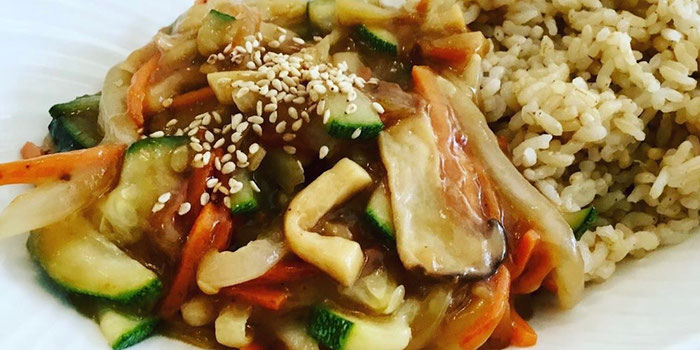 This fresh veggie and brown rice plate is smothered in a flavorful yellow bean sauce, giving the whole meal a rich umami taste.
Rice cake soup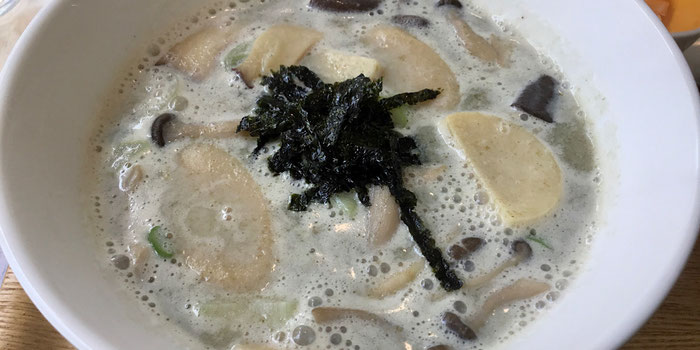 This vegan version of the traditional Korean dish, tteokguk, is a soup is made with a soymilk broth base, and is full of sliced, chewy rice cakes, plus mushrooms, onions, and seaweed.
It's super tasty and super filling.
Vegetable stew
This veggie delight is a huge bowl packed full of freshly chopped veggies, marinating in a strong tomato sauce.
Wow, the nutrition in this meal!
perilla mushroom pasta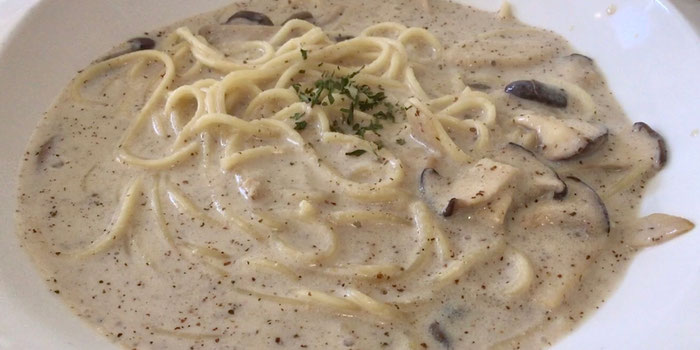 Craving pasta?
This super creamy soy milk pasta dish with perilla and mushrooms will definitely fill you up.
It's thick, it's luscious, and it's huge.
Chickpea brown rice salad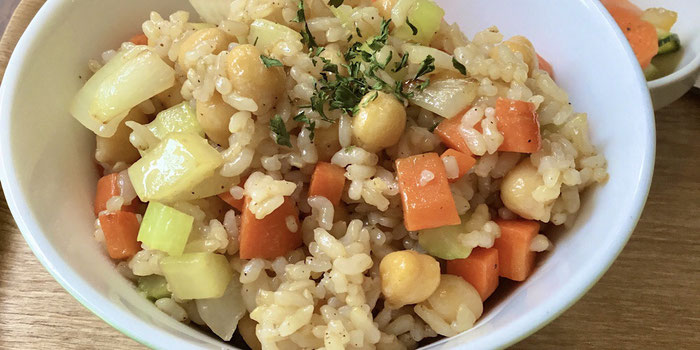 This salad was my favorite.
Sticky brown rice, vegetables, and chickpeas.
Powerful protein and very flavorful, it's a simple dish that's easy to enjoy again and again.
Go visit