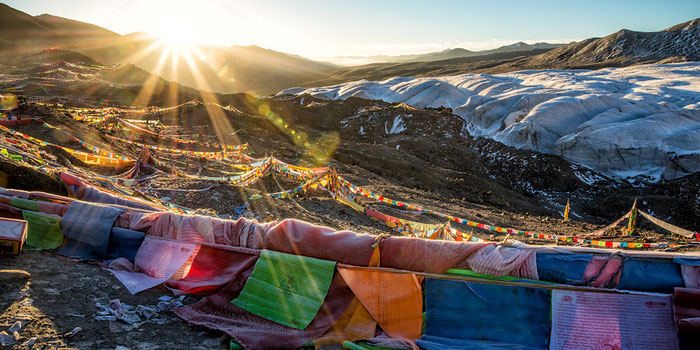 Visiting Tibet calls for serious and thorough preparation for every traveler.
Tibet is unique and different from most other places you had a chance to tour during your holidays.
The simple fact of it being called the "Roof of the World" explains pretty much.
But you can't simply catch the first Tibet train traveling to the Tibetan plateau since the Chinese law sets strict rules about visiting, so you need to choose a local travel agency to make the most of your visit.
Here are top tips to visit Tibet.
Choose the Entry City
You will definitely want to avoid prolonged journeys and long airport layovers.
The best way to achieve both is to fly to Chengdu, the capital of the Sichuan province and the most convenient gateway to Tibet.
Direct flights to Chengdu are available from many major cities in Asia and the world, including Bangkok, Tokyo, Paris, London, New York, Los Angeles, Dubai and Sydney.
Plus, train journeys from Chengdu to Lhasa, the capital of Tibet, last around 36 hours, which is short by the local standards.
For example, a train journey from other major Chinese cities, such as Beijing and Shanghai, would last over 40 hours, even over 50 hours from Guangzhou.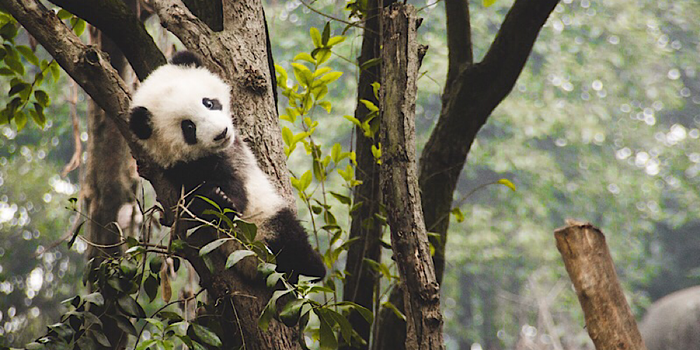 The Sichuan capital has something no other city in China has.
Also known as Panda City, Chengdu is a short journey away from several Giant Panda preservation and breeding centers.
There you can see these likable herbivores in their natural environment.
The city is also the top culinary destination in China, featuring the UNESCO City of Gastronomy award since 2010.
Book a Tour
Before you start planning a trip to Tibet, you need to take care of three important things - obtaining the China Visa, choosing a tour operator, and acquiring the Tibet Travel Permit.
While you can apply for the China Visa independently, acquiring the TTP is possible only through a local travel agency.
Since you can't travel Tibet on your own due to the regulations, you also need to book a private or group tour via a Tibetan travel agency.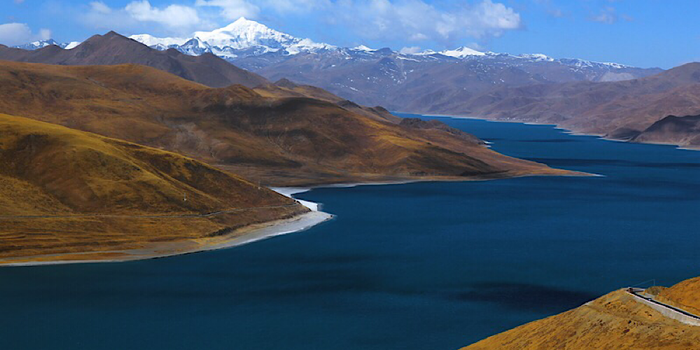 Tibet Vista is a Tibetan tour operator with a long tradition of organizing individual and group tours based on the travelers' needs and wishes.
Besides obtaining the Tibet Travel Permit and other travel documents, they arrange everything, including food, accommodation and transport.
To apply for the TTP, you first need to obtain the China Visa and then email it with a scanned copy of valid passport valid for at least an additional 6 months.
Once you send the necessary documentation, the issuing procedure lasts approximately 20 days.
Your Tibet entry permit will be sent to you when you arrive in China since the Chinese law prevents sending the travel document abroad.
Book a Soft Sleeper
There are two types of berths on Tibet trains - hard and soft-sleepers.
Soft-sleepers are preferred since they feature larger and softer berths, extra space, and a few other conveniences compared to hard-sleeper compartments that have six less spacious berths and less space.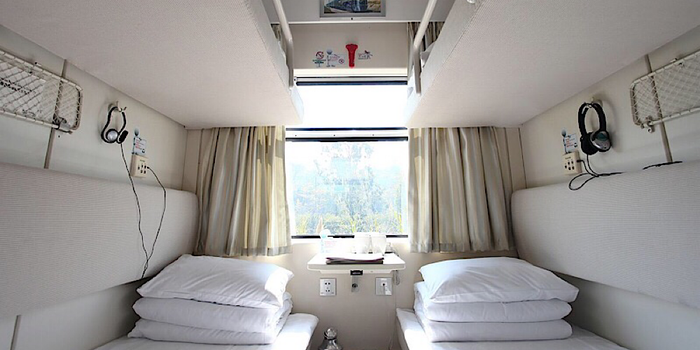 Top travel tips
Book Train Tickets Through a travel agency
Tibet Vista has access to the Tibet train reservation system and can secure train tickets easier than you would manage on your own.
Since demand for places on the Tibet train often exceeds supply, booking via the travel agency is more likely to secure you the place on the train on the desired date.
Try to Avoid Summer and National Holidays
During the summer season and the Chinese national holidays, many Chinese residents travel to Tibet.
At these times, obtaining train tickets can be very difficult.
learn how to handle altitude change
While traveling Tibet, you will traverse regions located between a few dozen and a few thousand meters above sea level, where oxygen levels are significantly lower.
While you are on the train, the oxygen supply system keeps the oxygen levels in balance, but you may experience high-altitude sickness symptoms once you arrive in Lhasa.
Be sure to research tips on how to reduce or avoid unwanted effects and instead have only good memories from your visit to Tibet!