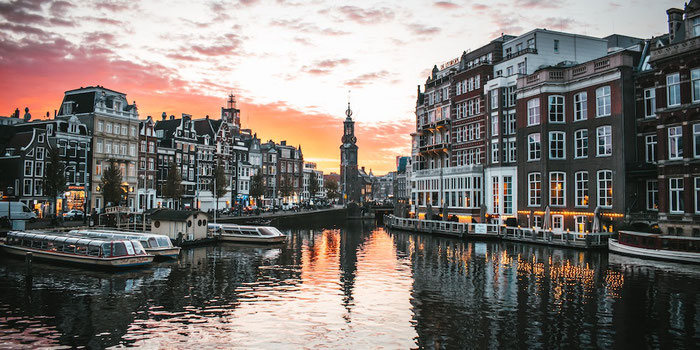 A comprehensive guide to all the very best vegan eats in one of the most beautiful and vegan-friendly cities in the world, Amsterdam.
alchemist garden
Overtoom 409
Vegan raw food cafe with shop attached, serving breakfast, lunch, snacks, desserts, juices, smoothie and even vegan ice cream.
bagels & beans
Multiple locations 
Veg-friendly chain cafe serving juices, tea and coffee with vegan options for bagels, burgers and vegan chicken from the Vegetarische Slager.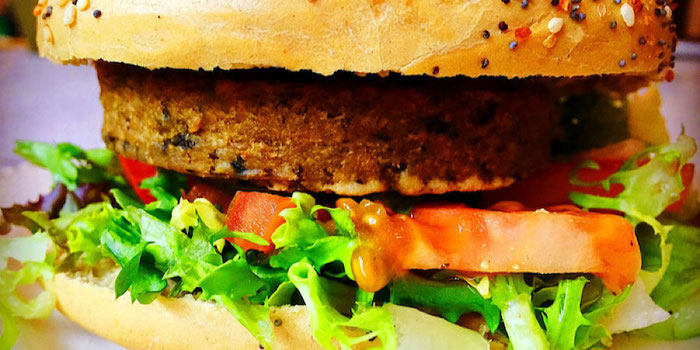 BETER & Leuk
Oosterparkstraat 73
Organic and gluten-free breakfast and lunch spot, also offers takeaway.
cafe sage
Haarlemmerweg 4
Vegan and vegetarian raw food cafe serving breakfast, lunch, smoothies, juices, snacks and more. 
de vliegende schotel
Admiraal de Ruijterweg 331
Long standing vegetarian restaurant with worldly inspired cuisine, raw foods, soups and desserts. 
deshima
Weteringschans 65
Macrobiotic vegan cafe, shop and school with cooking classes and workshops.
Cafe serves sandwiches, soups, salads, snack and treats.
dophert
Spaarndammerstraat 49
Vegan deli with sandwiches, burgers, soups, salads and treats with assortment of vegan products for sale. 
feel food
Nicolaas Beetsstraat 47
Veg-friendly restaurant with salads, wraps, burgers, including the vegan Dutch weed burger, made out of seaweed!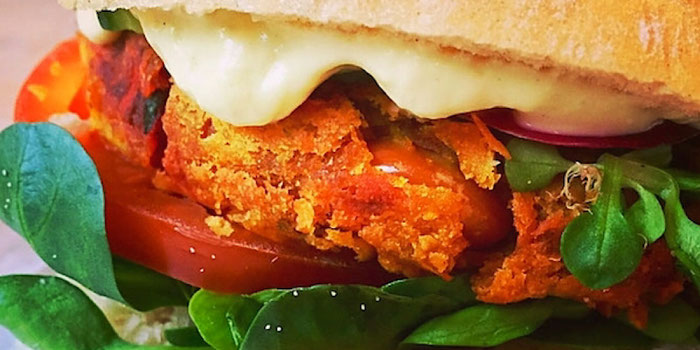 koffie ende koeck
Haarlemmerweg 175
Organic vegan cafe with menu of breakfast, lunch and sweet dessert treats like cakes, cupcakes, cheesecakes and more. 
loving hut
Admiraal de Ruijterweg 334
A branch of the international chain that does classic comfort foods in addition to local favorites, with vegan products for sale.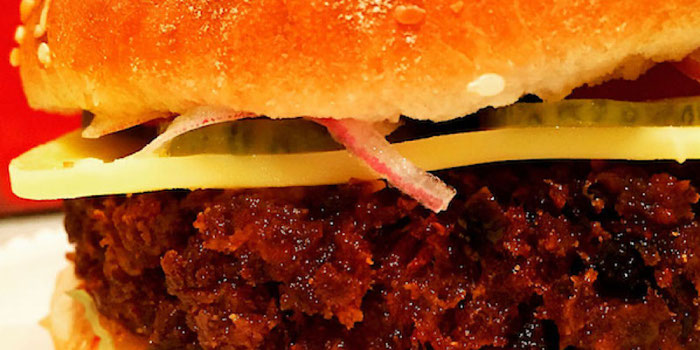 meatless district
Bilderdijkstraat 65-67
Modern chic all vegan restaurant offering breakfast, lunch and dinner with specialties like a vegan English breakfast, chicken Caesar salad, and burgers!
mediamatic eten
Dijkspark 6
Veg-friendy pizza joint with a mostly vegan menu, offering pizzas, soups, tempeh and even a chocolate dessert pizza.
mooshka
Hemonystraat 66
Vegan restaurant serving up a mix of city cuisines such as Ethiopian and Caribbean, plus classics like soups, salads, noodles, pizzas, burgers, fries, and desserts! 
terrazen
Sint Jacobstraat 19
Vegan cafe with blended Caribbean and Japanese mixed menu with sushi, noodles, salads, burgers and more. 
vegabond
Leliegracht 16
Vegan shop and deli with sandwiches, wraps, snacks, desserts and drinks.
Attached shop sells vegan food and personal care products. 
vegan junk food bar
Staringplein 22
Popular all vegan snack bar serving up tasty comfort foods like burgers, fries, onion rings and more.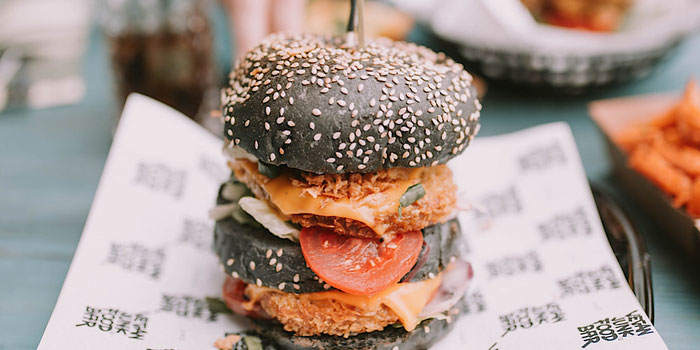 zest for life
Van Baerlestraat 45
Vegan raw food cafe with juices, smoothies, and comfort foods like burgers, pizzas and cakes.
Also a spa, health and beauty center!