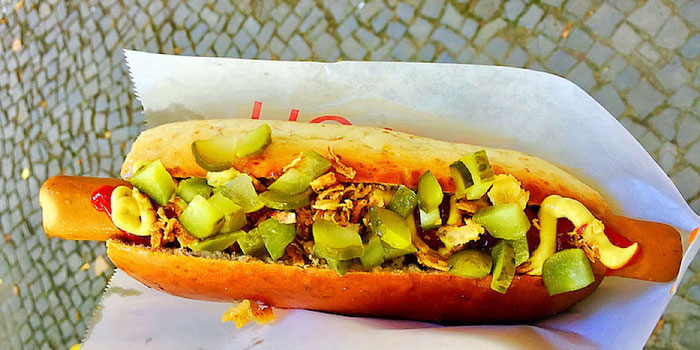 Here are some of my fav vegan noms I found in the tragically hip city of Berlin, Germany.
two planets
First off, this beautiful classic avocado toast from Two Planets at Hermannstraße 230 in Neukolln.
This was a monster slice of sourdough bread, with house-made hummus, greens and all the avocado slices. 
Accompanied by tasty beans and carrots, this powerhouse of a meal was washed down with a freshly made red juice of beetroot, apple and ginger.
no 58 speiserei
In trendy Schillerkiez, I found the lovely little gem no 58 speiserei at Weisestraße 58. 
They make one of the best sandwiches I've ever had called a Sweet and Crispy Tempeh Stulle.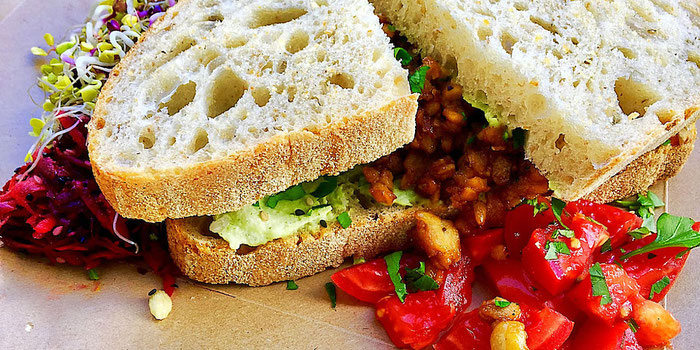 It was the prefect mix of chewy, crunchy, sweet and savory.
Tasty tempeh crumbles in a dijon and maple syrup marinade, with cashew cream, mushrooms, avo, tomato and greens.
Schillermarkt
One Saturday, I quite literally stumbled out my front door into a huge outdoor market at Herrfurthplatz to discover amazing foods, tons of fresh produce, and baked goods.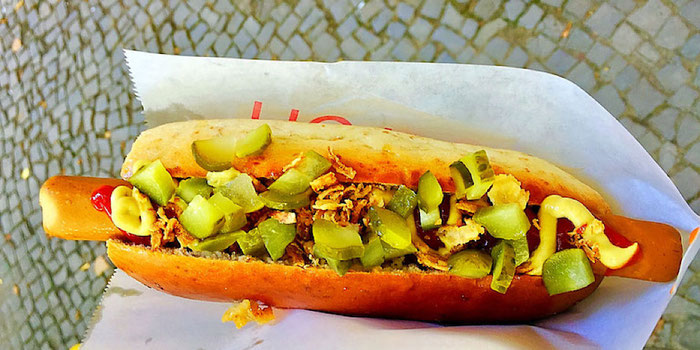 There were so many vegan foods, from treats like cakes and streusels to Indian and Turkish food carts.
I had to grab a giant hot dog with all the fixins - the perfect street food to go.
LÜCK'S
Over in the Friedrichshain neighborhood, I sure lucked out discovering LÜCK'S at Sonntagstraße 26 because the place smells incredible and everything they make is amazing. 
Had to grab another tasty avocado toast that came with this delicious tofu scramble.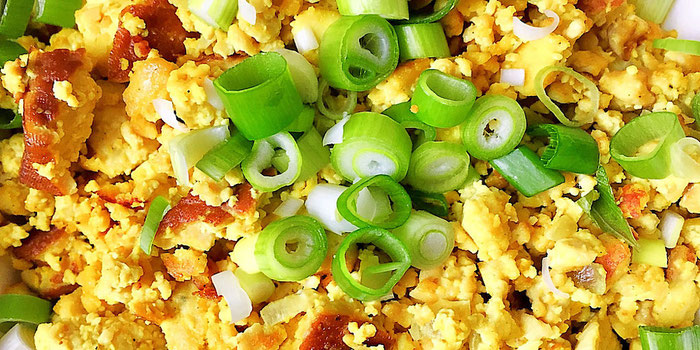 And then I had to try the 3-color homemade gnocchi.
Served with spiralized raw veggies like zucchini and carrots, this was a colorful and tasty treat that really hit the spot.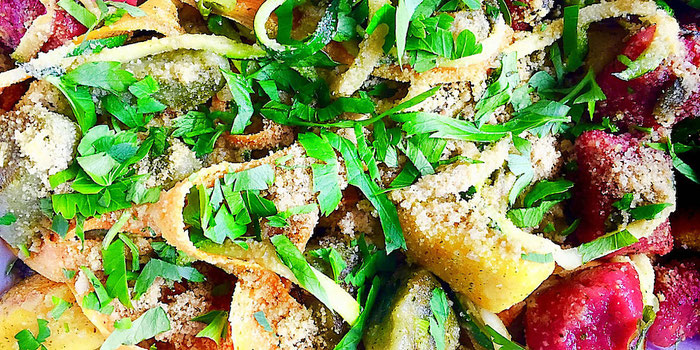 Vöner
Because the döner kebab is the dish of Berlin, I had to stop into Vöner again at Boxhagener Straße 56 to grab a vegan one, because they're tasty, cheap and gigantic!