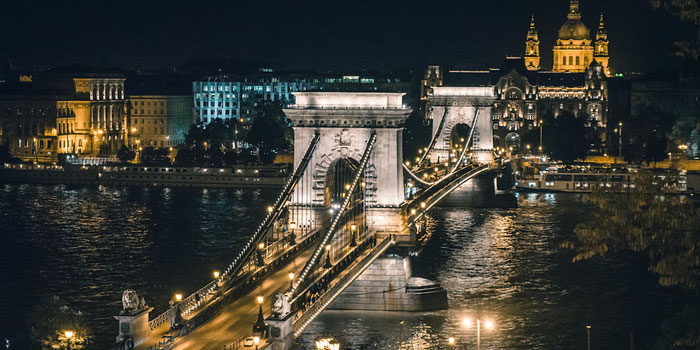 Here's my personal guide to all the best vegan eats and the coolest hangouts in the beautiful capital city of Budapest, Hungary. 
827 Specialty Kitchen
Zsilip utca 4 
Vegan spot serving vegan comfort foods like meats and cheeses, including a specialty vegan ham, tofu scrambles, veg dishes, plus Hungarian specialties like soups and dumplings.
anjuna ice pops
Lövőház utca 24 & Sas utca 7
A giant selection of amazing, all vegan, all natural popsicles with unique flavors like pistachio and Mexican chocolate, plus healthy bowls and raw vegan cakes!
bio cafe
Bajcsy-Zsilinszky út 65
Organic cafe with various soups, salads, sandwiches and sweets like cakes and ice cream.
biodevega
Báthory utca 3
Veg restaurant serving savory grilled cheese sandwiches and burgers, plus sweet desserts.
budapest bakery & cafe
Üllői út 9
Modern cafe with various plant milks for coffee drinks and smoothies, plus some vegan cookies, pastries and really good vegan chia and tapioca puddings.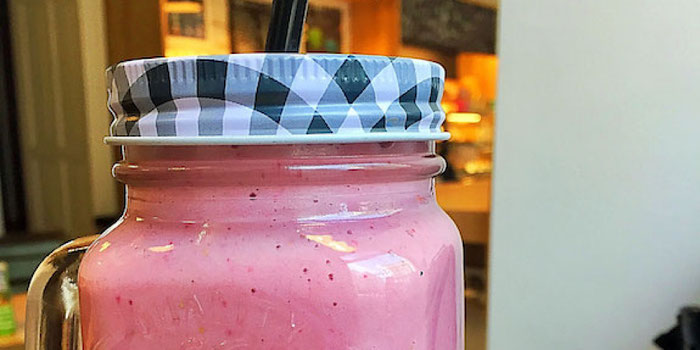 csendesm vegan bistro
Henszlmann Imre u. 1
All vegan bistro with fresh juices, soups,  burritos, lasagna, burgers, crepes, cakes, and more.
deli's vegan bistro
Szabolcska Mihály u. 3
Bistro serving sandwiches and burgers, plus a large selection of vegan desserts.
ecocafe
Andrássy út 68
Cafe offering fresh squeezed juices, coffees with plant milks and agave nectar, plus lots of vegan pastries, brownies, and cakes. 
edeni vegan
Iskola u. 31
Mostly vegan cafeteria with various veg dishes, soups, curries, burgers, hot dogs, tofu omelets, and desserts.
the goat herder
István u. 5
Cozy cafe serving coffees and vegan soups, yummy hummus wraps, and cakes. 
great bistro
Bank u. 6
All vegan bistro serving juices, coffee with plant milks, plus sweet and savory breakfast and lunch options such as omelettes and sandwiches.
istvanffi veggie burger
Királyi Pál utca 20 & Lajos u. 36
All vegan, all delicious fast food burger joint.
Everything they make is good!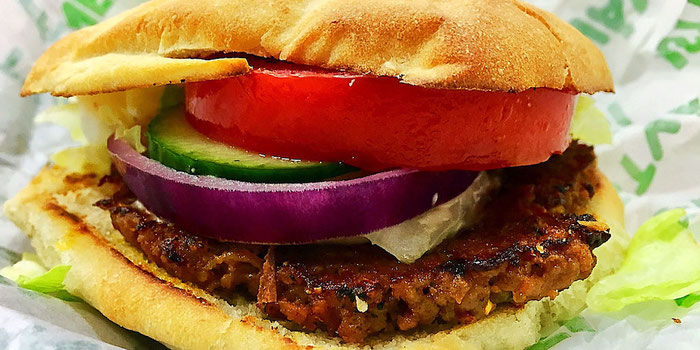 kozmosz
Hunyadi tér 11
Vegan spot with tasty Hungarian dishes like goulash, cheese dumplings, and a seitan stew, plus various burgers, lasagna, a large dessert selection, and kombucha!
las vegan's
Kazinczy utca 18
An outstanding all vegan burger food truck serving up 6 different kinds of burgers! 
macska
Bérkocsis u. 23
Funky, artistic, cat-themed bar with vegan pub grub like savory stews and pita plates. 
madal food
Hollán Ernő u. 3
Vegan pasta place with tasty creamy sauces, plus sandwiches, salads, cakes and coffees.
mm vegan-friendly cafe
József krt. 31
Cute cafe serving juices, smoothies, and coffees with plant milks, plus vegan sandwiches, soups, hot dogs, burgers, gyros, and desserts. 
Napfényes Étterem
Ferenciek tere 2 & Rózsa u. 39
Vegan spots specializing in pastries and pizzas, with changing menus of salads, soups, pizza, with lots of vegan cheeses and meats available, oh so many desserts, and more.
Naspolya Nassolda
Káldy Gyula u. 7
Popular 100% vegan raw food cafe serving breakfast dishes, bowls, and desserts.
plant life
Hollán Ernő utca 31
Raw vegan restaurant making kale chips, wraps, soups and desserts (Tuesdays only).
say cheez raw
Szabolcska Mihály utca 7
Amazing organic raw artisanal vegan cheeses (yum!), plus more snacks and apps.
slow foodiez
Szondi utca 11
Veg (mostly vegan) restaurant with smoothies, omelettes, french toasts, wraps, bowls, goulash, pastas and a raw vegan menu, too.
szelence cafe
Pauler u. 8
Chic cafe offering soups, snacks, and raw desserts like cookies, cakes, and more. 
Tökmag Vegan Street Food
Hollán Ernő utca 5
Modern restaurant serving excellent vegan burgers and fries plus soups and sandwiches. 
vegacity
Múzeum krt. 23
Buffet menu with a huge selection of salads, soups, curries, burgers, pastas and desserts.
vega szendvics
3 Futó St
Veg cafe with plant milks for coffees, plus salads, soups, wraps and sandwiches. 
vegan love
Bartók Béla út 9
All vegan spot serving outstanding vegan comfort foods like Philly cheesesteaks (yes!), kebabs, hot dogs, burgers, burritos, and tacos! 
veggie nyers
Garibaldi u. 5
Bistro with a dynamic raw food menu of smoothies, salads, sandwiches, and desserts.
vinyl & wood
Wesselényi u. 23
Funky cafe with great coffee, juices, plus an assortment of scrumptious vegan cakes!
zen restaurant
Kálvin tér 5
Asian fast food spot with a large variety of vegan options including spring rolls, tofu and mock meats like seitan, and vegan sushi.