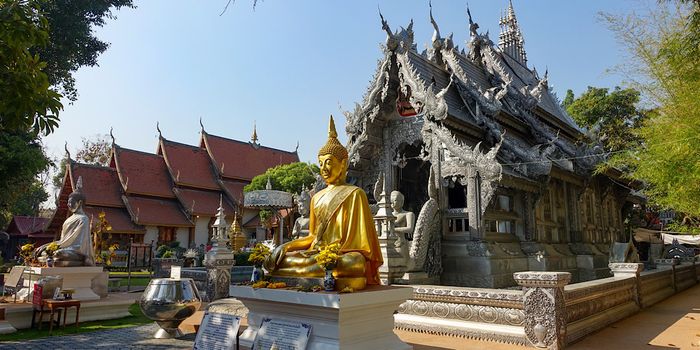 Here's a roundup of some of the best eats I found in beautiful Chiang Mai, Thailand.
There's everything from Thai to Indian to Malay to Chinese and more, plus all the Western comfort foods you could want. 
Goodsouls kitchen
I really enjoyed discovering all the goodness at Goodsouls Kitchen.
A hip, modern corner restaurant located right in the beautiful old city of Chiang Mai, this spot serves up both classic Thai dishes and Western meals, plus they have a huge assortment of desserts like cakes, cheesecakes, and brownies!
mango pancakes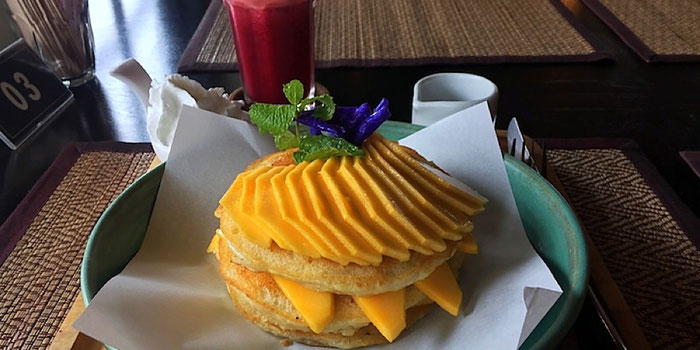 Just look at these amazing mango pancakes with vegan coconut whipped cream and syrup!
carrot cake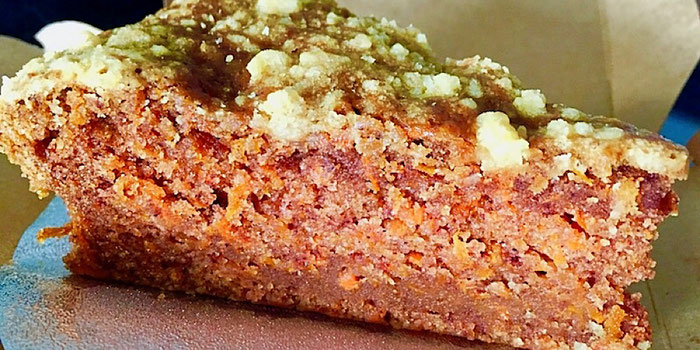 Sweet, light, tasty carrot cake with crumbles on top always hits the spot. 
cheesecake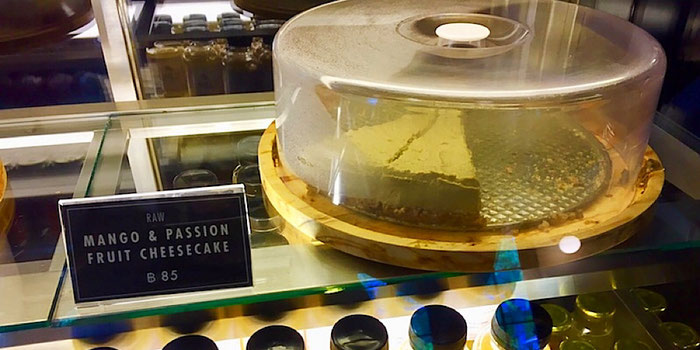 I mean, who doesn't love cheesecake?
People without central nervous systems, I imagine.
Plus they have a great selection of refreshing drinks like gut-healthy kombuchas and kefirs to wash it all down with.
beetroot and chickpea burger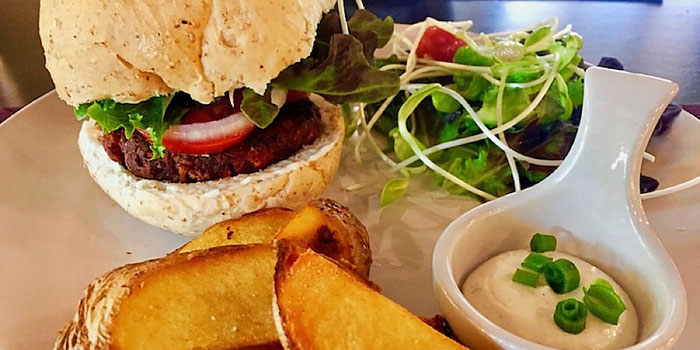 One bite into this monster burger sent my tastebuds to their happy place.
A perfectly crafted balance of creamy chickpeas plus tasty beetroot made this patty delicious.
The sweet and tangy mayo, combined with the crispy fresh lettuce, tomato and onion, all on a chewy bun made this a classic burger combo.
khao soi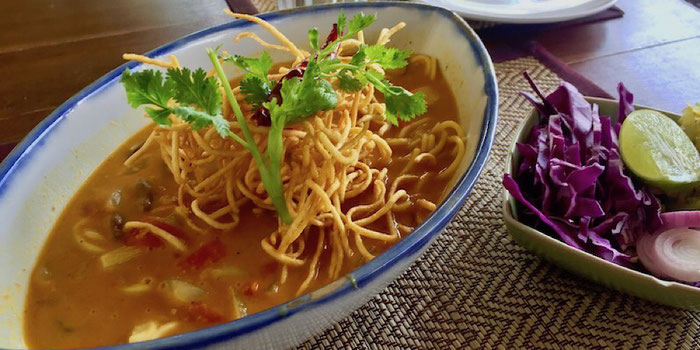 Khao Soi, also known as Thai Noodle Soup, is a spicy flavor explosion made with coconut milk full of veggies and wheat noodles and topped with crunchy crispy noodles.
It's a must-try. Totally addictive.
Vegan Heaven
Probably the most accurately named restaurant in the world, Vegan Heaven sure was vegan heaven to me.
I loved their enormous menu of tasty eats so much that I continued to eat here almost every day after discovering it, and on every trip after that, too.
pumpkin curry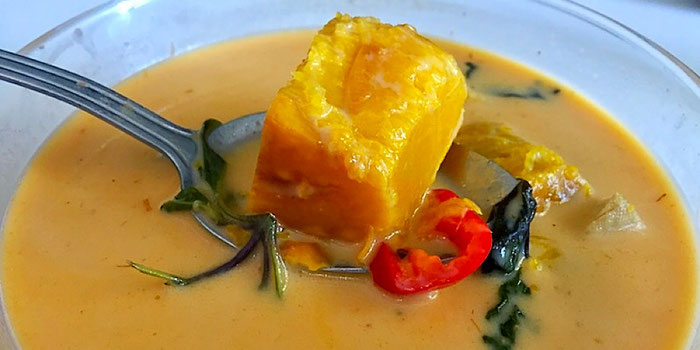 One dish that everyone keep telling me to try in Chiang Mai was Thai Pumpkin Curry, so that's where I had to start.
Creamy coconut milk, flavorful pumpkin chunks, fried tofu, chili, sweet basil leaves, and all the amazing spices that popped out in this were simply stellar.
banana blossom salad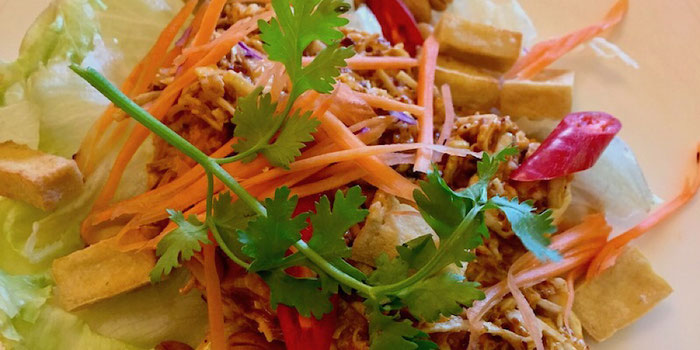 Then, taste buds were wowed by this creamy coconut milk and tom yum flavored banana blossom salad with fresh veggies, peanuts and fried tofu.
sushi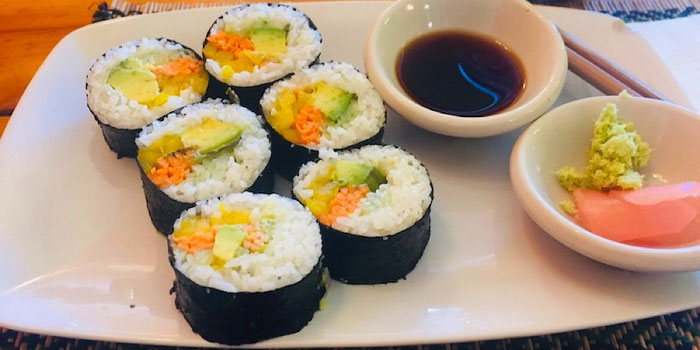 Next up - sushi! Tasty chunks of avocado, peppers, carrots, and cucumber rolled up in tantalizing nori, with wasabi for days! 
full english breakfast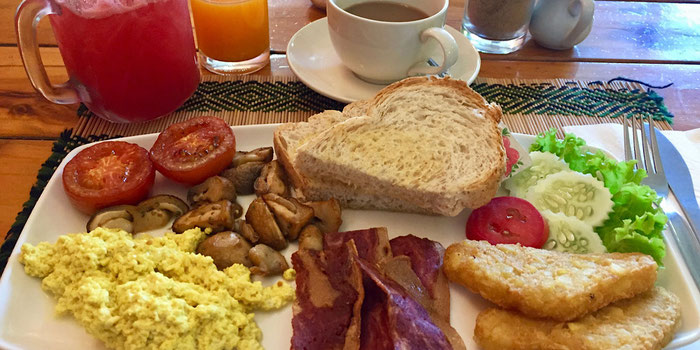 Some days you just crave brekkie all day and nothing tames it better than a full English breakfast!
Enter a humongous tofu scramble, mushrooms, tomatoes, hash browns, toast, plus plenty of savory bacon.
bacon sandwich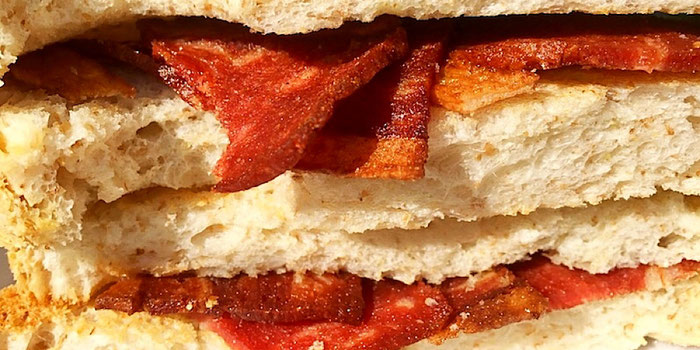 Yes, this is a straight up double bacon sandwich.
And yes, it does have a bite in it.
It was just too darn sexy being photographed.
fried chicken wrap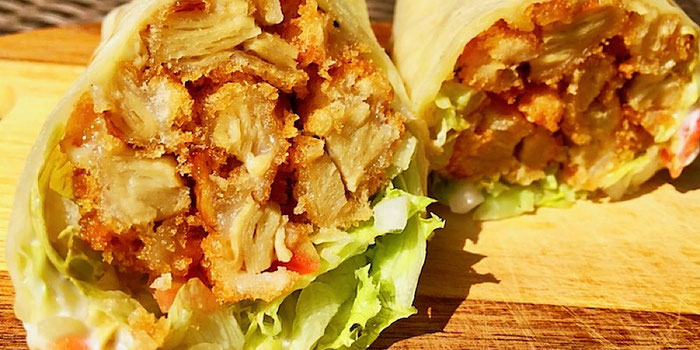 My favorite foodie find of all was a knock-your-socks-off chicken wrap with the tastiest, crunchiest, chewiest pieces of vegan fried chicken I've ever had.
Complete with mayo, shredded lettuce, onion and tomato, all snug in a soft wrap - I was definitely in vegan heaven with this guy.
chicken burger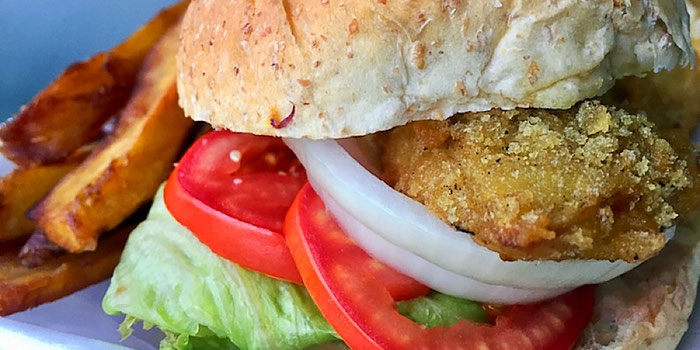 Because the fried chicken was so nice, I had to have it twice.
Enter the chicken burger, with a monster slab of fried chicken, veggies and mayo, all on a toasted bun.
Yum.
hot dog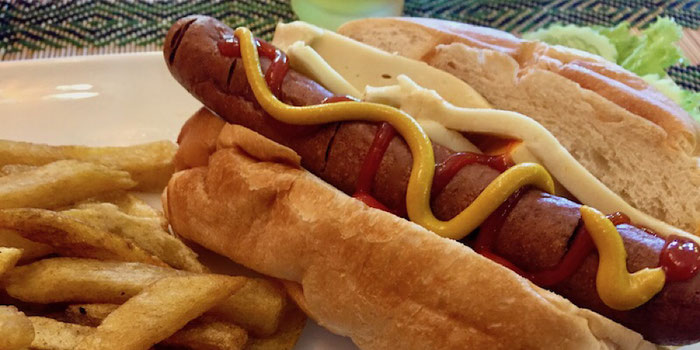 I loved this monster double decker hot dog with sauteéd onions and tons of melty cheese. 
red bean burger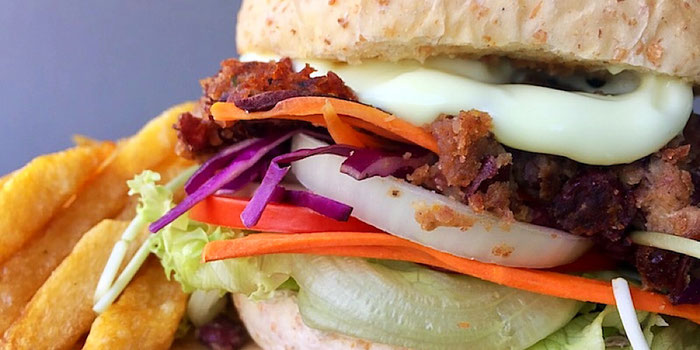 And lastly, we have an incredibly tasty red bean patty adorned with all the veggies in the world, and extra mayo to drizzle all over it.
Send yourself to Vegan Heaven at 44/6 Loi Kroh Rd or have it delivered to you from foodpanda or Meals on Wheels 4 U.
It doesn't get much easier than that!
munchies vegan fast food
Serving up all veganized, all tasty, version of traditional comfort foods like burgers, hot dogs, mac and cheese, nachos, jalapeño poppers, fish and chips, breakfast burritos, and much more.
This place has that wow factor for sure - it's fun, easy, cheap, with super fast and friendly service. 
bacon cheeseburger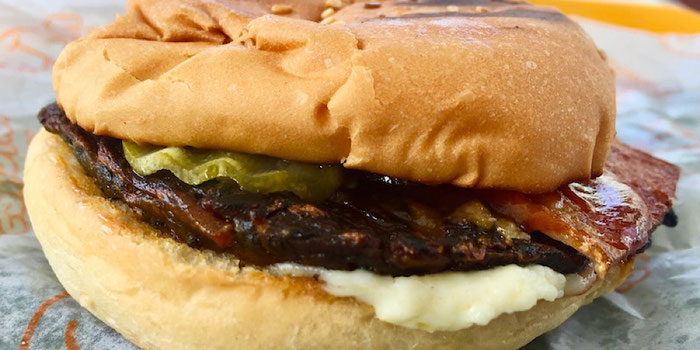 Their cheeseburger is a total classic - a meaty patty, cheese, and crisp bacon are perfectly balanced with mayo, ketchup and pickles, giving it that quintessential McDonald's burgery taste. 
mac and cheese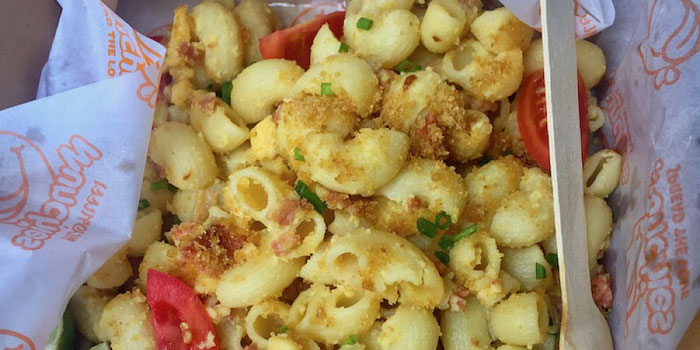 I also had to try the mac and cheese, because all things with cashew cheese are amazing.
This one was definitely no exception, with smoky bacon pieces, fried crunchy garlic, spring onions and tomatoes.
Ooey, gooey goodness. 
Find Munchies at 4 Ratchaphakhinai Rd in Old Town.
Also offers delivery via Food Panda or Meals on Wheels 4 U. 
elephant nature park
vegan buffet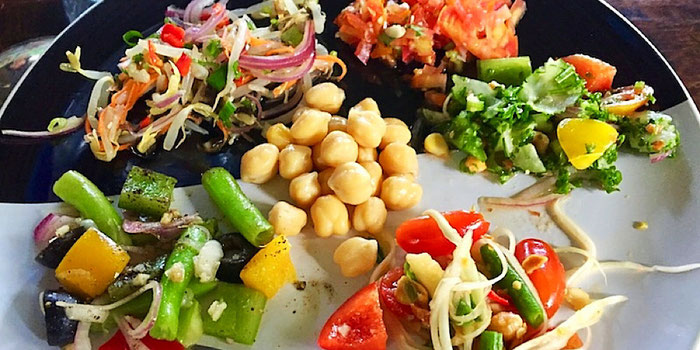 All the amazing, delicious, nutritious, and freshly made buffets of vegan food at ENP were simply outstanding. 
There was a buffet bar with a selection of veggie delights, a salad bar, a fresh fruit bar, and an even larger buffet of hot meals like tofu, curries, veggies, beans, rice, and tasty jackfruit and mock meat dishes.
One thing's for sure - you'll never go hungry in Chiang Mai, Thailand.
Brush up on some Thai vocab to make your visit easier (and order more food)!
And no trip to Chiang Mai is complete without a visit to Elephant Nature Park.
You get to love animals and stuff your face.
Now that's a win-win!