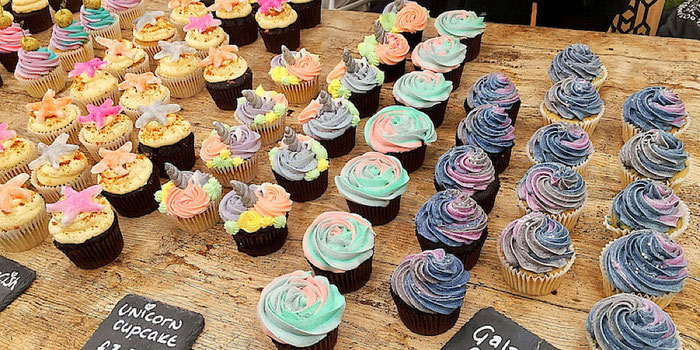 I recently attended the Vegan Summer Fest UK in Brighton, England, and It was a jam-packed weekend full of vegan food, fun, sun and more!
Held at the Level, a huge outdoor green space in the center of town, the fest was a massive event of outdoor and indoor vendors.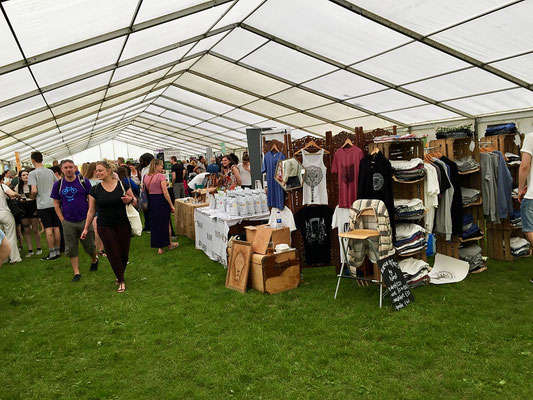 Over 180 stalls showcased foods, drinks, clothing, accessories, beauty products and several animal rescues campaigned for their causes.
Various fun events included multiple workshops, talks, yoga, cooking demos, live music, face painting, and bodybuilding!
I spent two days meandering around sampling, eating and buying everything I could possibly carry home each day.
Here are some my favorite finds from the festival! 
First, what's veganism without activism?!
There were some really incredible people and rescues representing for all the animals at the fest.
The great Viva! had display stands all over full of animal activism info and tons of ways for people to get involved and help out.
Big respect to Sea Shepherd for representing marine conservation, to Animal Free Research, who aim to replace the use of animals in medical research, and the Animal Protection Agency who campaign against the wild animal trade. 
Cats Protection needs cat sponsorships and the cats need loving forever homes.
Help fight breed specific legislation and support a dog sanctuary at Barby Keel. 
Safe Haven for Donkeys offers sanctuary for donkeys in Israel and Palestine, and needs donations and donkey sponsorships.
next up... live it? wear it!
So many rad UK vegan apparel brands were showing off their stuff, such as Viva la Vegan, Wear Your Voice, ETHCS, Jade Green Vegan, Girl Against the Clones, Uncaptive, Living Beings, and Vegan Rex.
lotions and potions and more. oh my!
Lots of cruelty-free vendors had amazing skincare lines, soaps, lotions and more.
I stopped at Shea-Me to see their intoxicatingly delicious shea butters and the delightful Beauty by Nature lured me in with tantalizing scents of the soaps, bath bombs and more.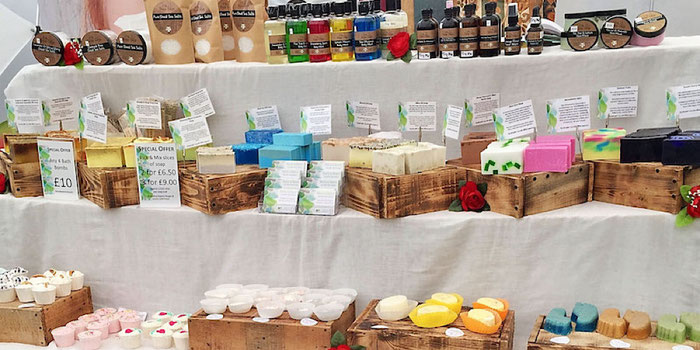 Now let's talk FOOD!
herbivorous
I first fell in love with Herbivorous!
What first caught my eye was their super cute dinosaur logo design and then I was instantly drawn to this big beautiful burger - a BBQ jackfruit bun with toasted cashews and with creamy coleslaw.
I also had to get their delish chipotle chicken wrap with beans, coleslaw and smokey paprika mayo.
Both were to die for! 
lettices
I was totally wowed by Lettices, makers of super tasty vegan cheese and meats.
Everything thing from hams, ribs, burgers, pepperoni, blue cheese, feta cheese, mayo, mozzarella, cottage cheese, garlic spread and smokey bacon spread. 
I gathered as much as I could carry from these folks and you can order it online!
cactus kitchen
I loved meeting the friendly Cactus Kitchen Gals, who make these super awesome pizza swirls and chili cinnamon popcorn balls!
Check out this savory cheese and pepperoni swirl! (The pepperoni is Lettices'!)
vegan antics
Discovering Vegan Antics was a real treat.
The cakes, pies, cupcakes were a pure delight for the senses.
Carrot cake! Yum!
Chocolate marshmallow ganache tart! Nom!
Galaxy cupcake! YES!
sweetpbakes vegan cakes
And even more beautiful rainbow sparkly vegan cupcakes from SweetPbakes Vegan Cakes! 
Even more worthy mentions include:
Vegusto - a Swiss plant-based gourmet food brand that had some stellar cheeses.
Planted - lovely treats and the most delectable quiche I've ever seen in my life.
Badgers - who always has the best mayos, spreads, coleslaws and potato salads.
Cafe So Vegan - had an impressive menu selection that all looked amazing.
No Baloney - who made scrumptious and original hot toasty dog bite wraps.
Malobi's - who definitely won at having all the beautiful vegan burgers. 
the loving hut
And lastly, try to get me past a Loving Hut anywhere in the world.
So I had to grab a classic vegan cheeseburger.
I don't know how they always make them so darn perfect, but they do.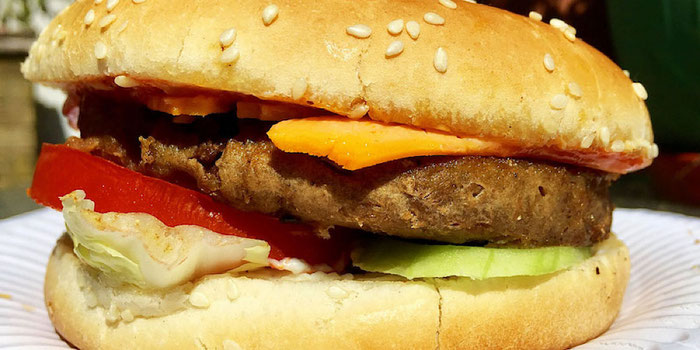 Go vip
And, just like the Leicester Vegan Fest, I highly recommend going for the VIP entrance.
Not only do you get to skip the queue (a huge timesaver), but you also get a huge bag of discounts, samples and freebies!
I was super stoked to get a creamy garlic and herb cheese spread from one of my all-time fav vegan cheese brands, Bute Island Foods, a carton of my beloved creamy Oatly, and a refreshing sparkly kombucha from GO! Kombucha. 
Mini vegan christmas!