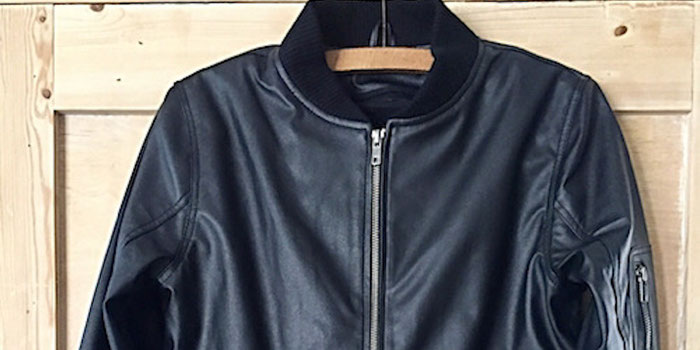 I recently got the absolute coolest vegan bomber jacket in the world from James & Co out of Australia. 
Just look at all that style, all that sass, and all that charm that just oozes right off the silky soft vegan leather. 
And this look stands the test of time.
It's always chic, always in style, and always cool.
the julietta jacket
Check it out - the quintessentially classic black bomber jacket. 
But wait - not totally classic - even better!
Because this jacket (and the entire boutique) is 100% cruelty-free PeTA-approved vegan leather!
You can still look fabulous and nobody had to die. 
It's also ethical fashion, as James & Co is a member of the Ethical Fashion Forum.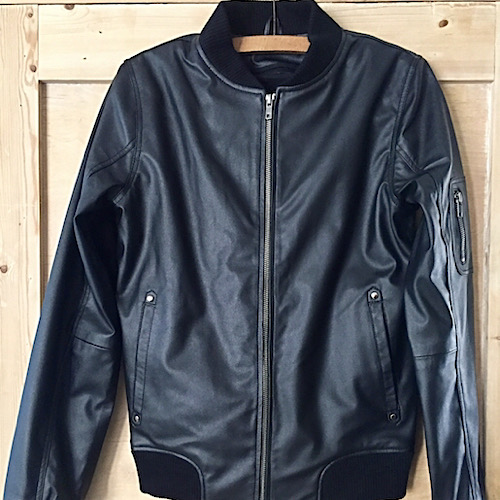 vegan leather
The fabric is not only incredibly supple, flexible, breathable and light weight, it's also water resistant!
The jacket is truly a superb design, featuring super soft ribbed collar, band and cuffs, a strong center zipper, 2 studded side pockets and even a bonus zippered side arm pocket.
But that's not all...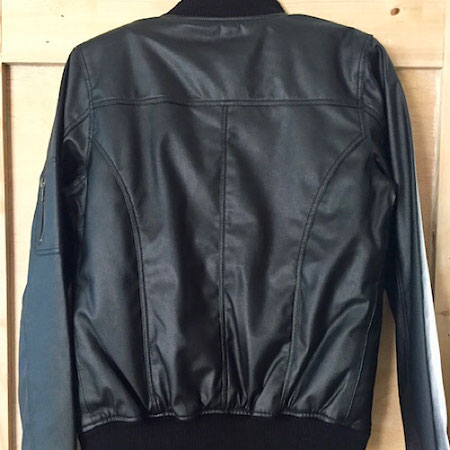 Super versatile
The greatest feature of this jacket is it's versatility! 
As a full-time traveler, I'm instantly attracted to multi-functional items that can serve multiple purposes, and enable me to own as few items as possible.
So I love that this jacket can be not one, but two!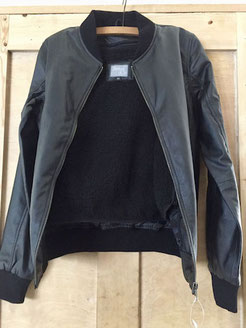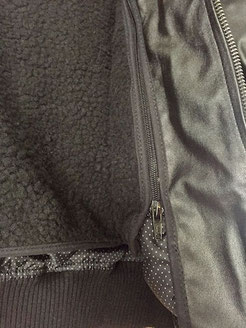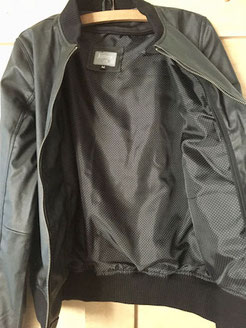 It comes with an ingenious detachable faux-shearling fleece lining that you can easily remove with only one easy zip.
Keep the lining in if it's colder or simply take it out if it's warmer.
And it makes this jacket great in any type of weather.
No need to worry about layering up, because your extra layer is already included!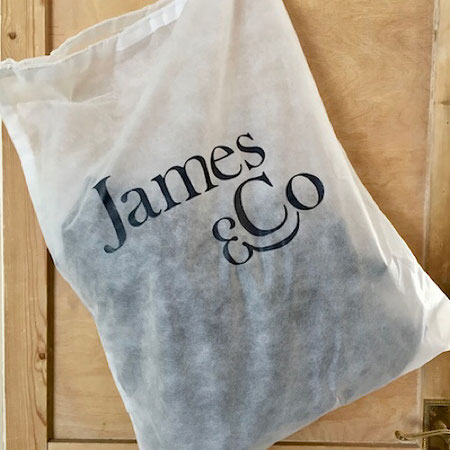 check out james & co Boutique
Check out James & Co for all the cool styles and grab some cruelty-free fashion for yourself! 
Ethical. Cruelty-free. Versatile. Minimalist. Fashionable. Sexy.
No, we're not talking about me... we're talking about the jacket!