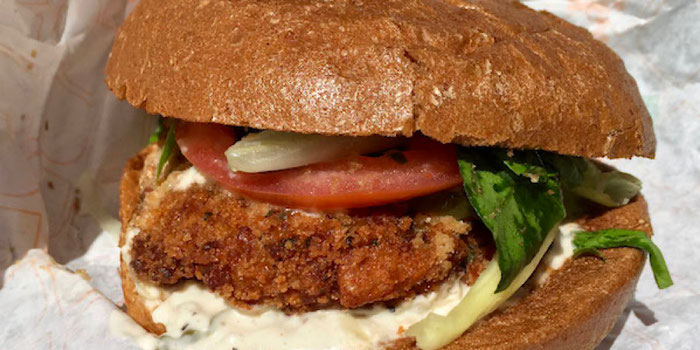 This may be my favorite place in the world. I love Veggie Grill with a passion.
Here's why!
healthy plant-based fast food
First of all, they're a completely 100% vegan, plant-based restaurant franchise.
They have tons of locations all up and down the west coast of the US. 
Second, they deliberately focus on nutritious, healthy foods.
They're completely plant-based, which means there are no animal fats or cholesterol (or hormones or antibiotics).
They do not use any trans fats, only monounsaturated fats like those from rice bran, canola and seed oils.
Plus they use high-protein super grains like organic quinoa, millet, buckwheat and brown rice.
The chicken protein, by Gardein, is made from non-CMP soybeans and even the tempeh and tofu is made from organic non-GMO soybeans.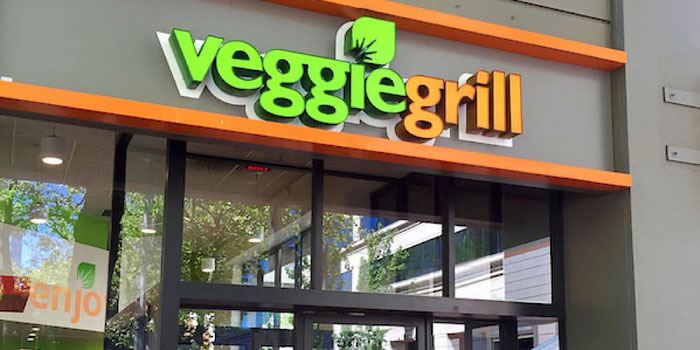 delicious vegan comfort foods
They have some pretty amazing vegan comfort food classics, like cheeseburgers, BLTs, chicken sandwiches, soups, mac and cheese, buffalo wings, nachos, wraps, bowls, salads, desserts, sweet potato fries, and so much more.

Veggie Grill also makes rare vegan food finds like crab cake sandwiches, fish tacos, and a Caesar salad! 
They make delicious dipping sauces like creamy and chipotle ranches and a special fry dipping sauce that are simply to die for. 
Check out some of my all-time favorites - fish tacos, crab cake sandwich, buffalo wrap, chill out wings, kale caesar salad with tempeh, and delicious sweet potato fries.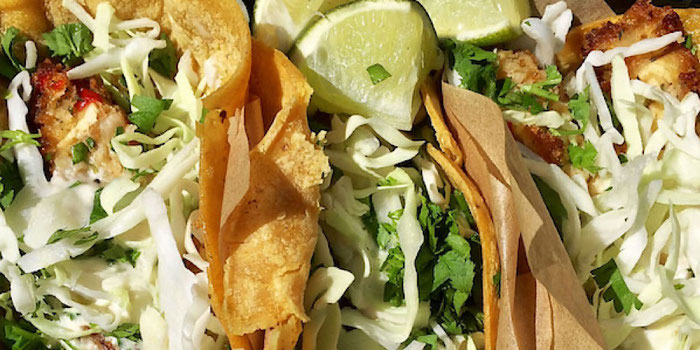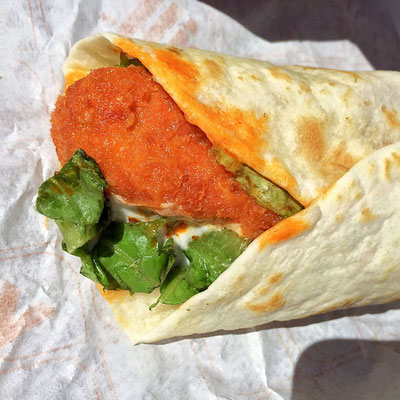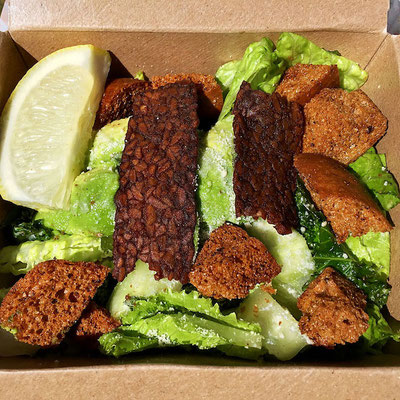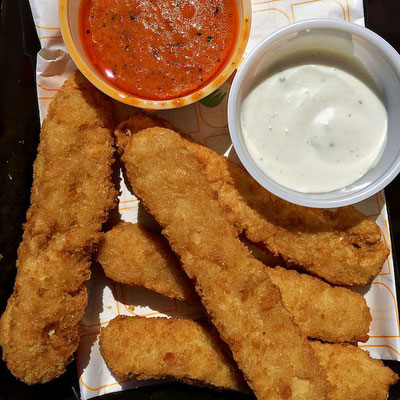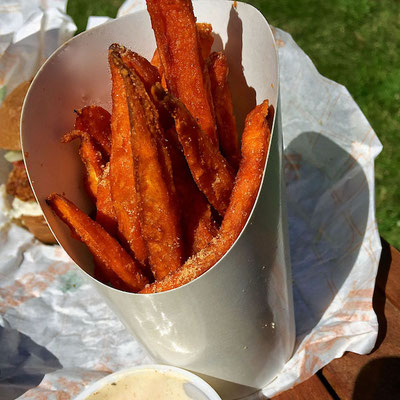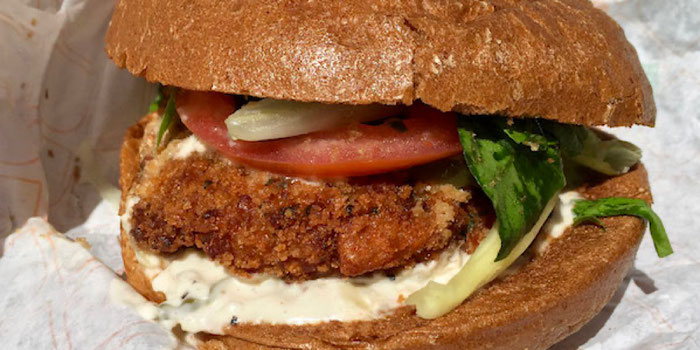 There's also seasonal menus that showcase in-season goodies such as chargrilled sweet corn on the summer menu. 
Eating at Veggie Grill, you have the abundance, and convenience of anything and everything you could possibly want, all vegan!
Unlike eating at other restaurants, here you never have to give up the cheeses, the sauces or the deliciousness!
Yay to that!
get rewards, order, and pay with an app
I have so much respect for this business, spreading the vegan love and showing everybody how great plant-based food can really be.
They have a sleek, user-friendly loyalty app where you can find locations, order online, collect rewards and pay with at the register.
Easy breezy.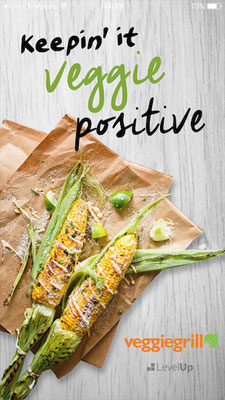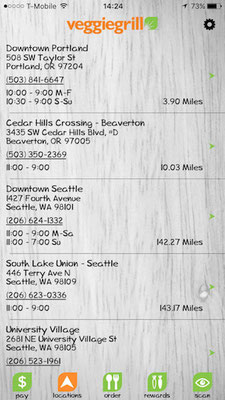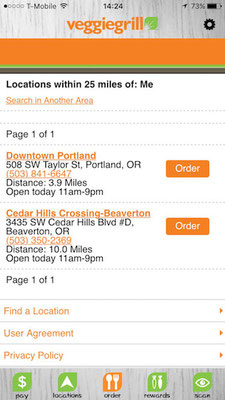 visit veggie grill
Check out a Veggie Grill near you!
They have multiple locations in California, Oregon, Washington, New York, Massachusetts, and are opening up more all the time!
Bless their little veggie hearts! 
And now, they are even offering delivery service.
Because sometimes the best get even better.