It's one of the most classic Portland food icons: Voodoo Doughnut. 
The bright drunk-tank pink buildings.
The long snake of lines waiting out the door.
The deliciously intoxicating smell of freshly baked doughnuts and intertwining sweet sugary goodness.
And, the perfectly eclectic decor of punk, rock, coffins, chandeliers, arcade games and stained glass windows.
I mean, where else in the world would all that stuff even go together.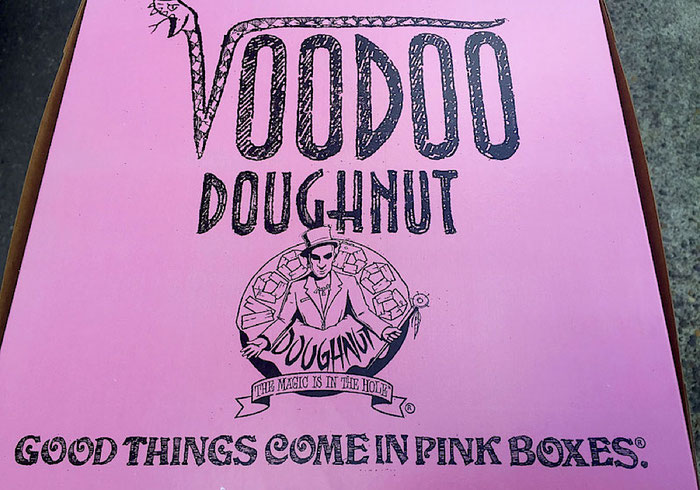 the iconic voodoo doughnut
Voodoo is its own art form. 
A delight for the senses.
Cool artwork, music, and funky decor.
Hilarious slogans, inventive doughnuts with brilliant names, and doughnut swag.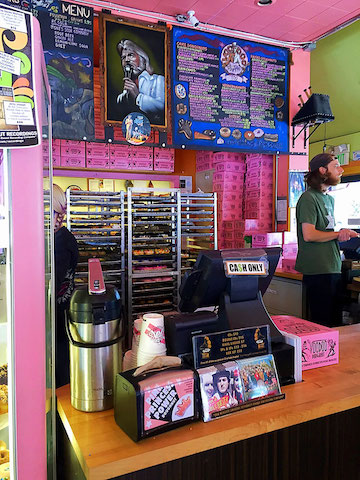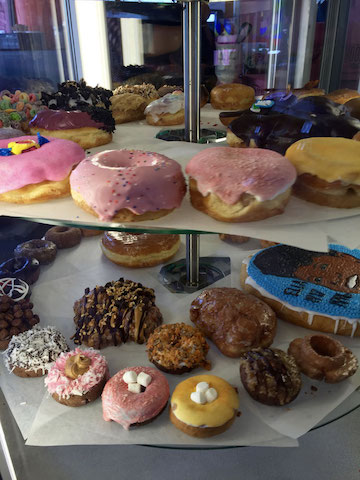 beer, merch, weddings and mOre
Ever buy a pair of underwear from a bakery?
You can here!
Sit on a coffin-shaped seat!
Buy a coffin full of doughnuts! 
They also partnered up with Rogue Ales and Spirits to make doughnut-flavored beers!
Voodoo can make specialty doughnuts of whatever you want. 
They even host wedding ceremonies.
Yep, you can get married here!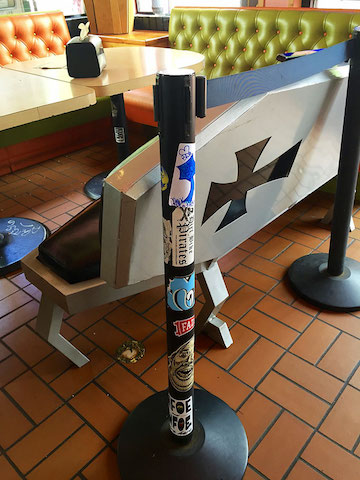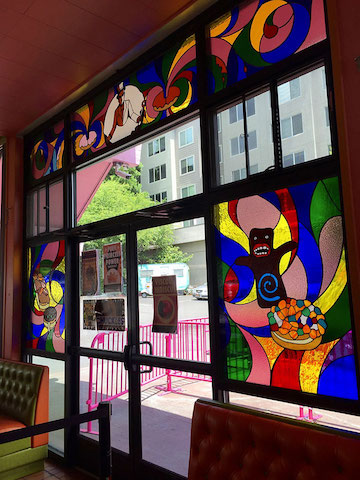 The most interesting doughnuts in the world
Baking up a massive list of extreme doughnuts with awesomely funky names, Voodoo proudly boasts everything from the classic cakes, bars, cream-filled, devils food, raised doughnuts, fritters, and more specialities.
Everyone goes crazy for their world-famous Bacon Maple Bar - that's a doughnut with maple frosting and yep, bacon on top!
Their namesake, the Voodoo Doll Doughnut, is a little doughnut man, filled with raspberry jelly, and complete with a pretzel stick, so you can stab it bloodily to death!
Interactive doughnuts!
Can't beat that with a stick!
Well, you actually can beat this with a stick.
Try the Gay Bar, a long cream-filled bar with rainbow fruit loops on top.
The Maple Blazer Blunt doughnut, with maple glaze and red sprinkles on the end to look like a blunt!
And, the Marshall Mathers, a plain doughnut with M&Ms on top. 
There are so many more cool combos, like an Arnold Palmer, topped with Tang; a Bubble Doughnut with bubblegum dust and bubble gum on top; and even a Mexican Hot Chocolate, a chocolate doughnut with cinnamon and cayenne pepper top.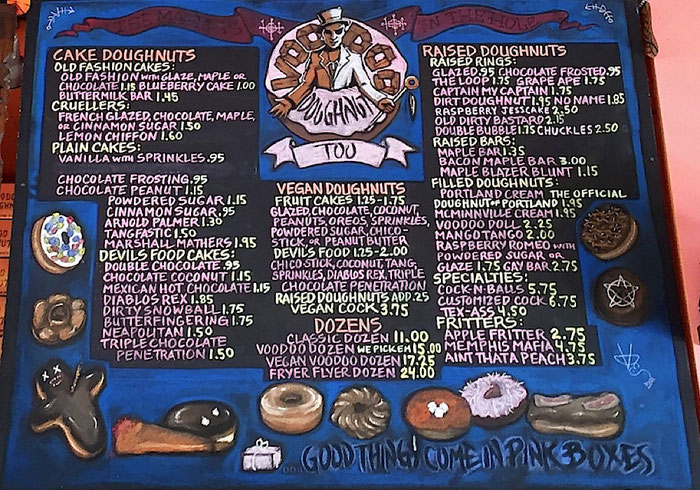 But the real reason Voodoo gets so much love?
Their rad selection of vegan doughnuts!
Visit on any given day and find a mesmerizing rotating display of vegan yumminess.
They actually make most of their regular donuts in vegan versions.
And more classically vegan doughnuts and cakes, made from banana, pumpkin, or applesauce and topped with things like maple or chocolate frosting, coconut, peanuts, sprinkles, powdered or cinnamon sugar, and even Chico sticks and Oreo's.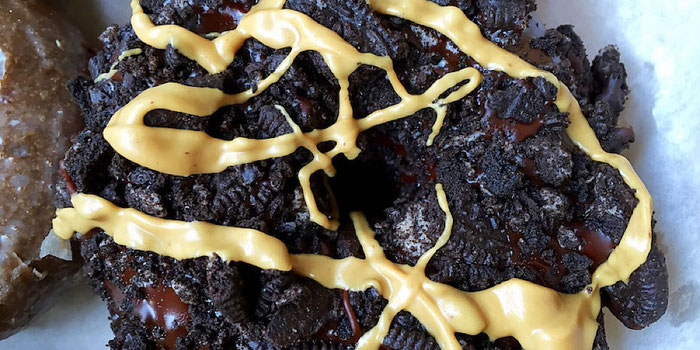 My top picks -  Portland Cream: Bavarian cream-filled doughnut with chocolate frosting and two cute little eyeballs on top.
The Old Dirty Bastard: chocolate frosting, Oreo's and peanut butter!
And the amazingly chewy and tasty Chocolate Banana fruit cake.
But you can't top the classic Sprinkle Doughnut with vanilla frosting and bright and happy rainbow-colored sprinkles on top.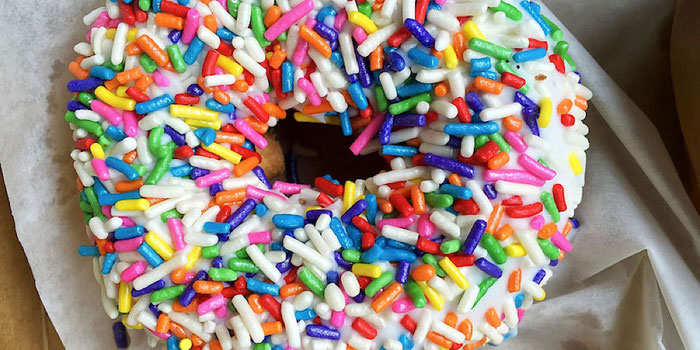 visit voodoo
Voodoo Doughnut has multiple locations!
Check them out in Portland, or visit one of their many locations in Oregon, Texas, California, and Florida. 
And, you can buy all the funky Voodoo merch online!