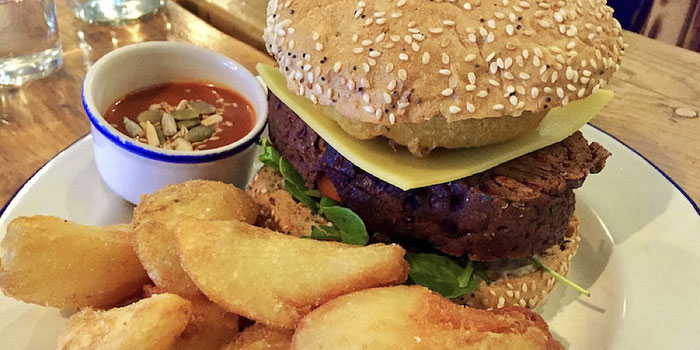 Cardiff's first 100% vegan restaurant, Anna Loka, has a mindful, conscious approach to food.
Its name derives from Sanskrit, loosely meaning food world, and illustrating their aim to offer healthy, delicious, and nutritious vegan food to satisfy anyone. 

And they've definitely got the delicious food part covered.
They have a variety of worldly-inspired cuisines for any meal of the day, including a huge selection of decadent desserts like cheesecakes!
They serve coffee, kombucha, soft drinks, and even milkshakes!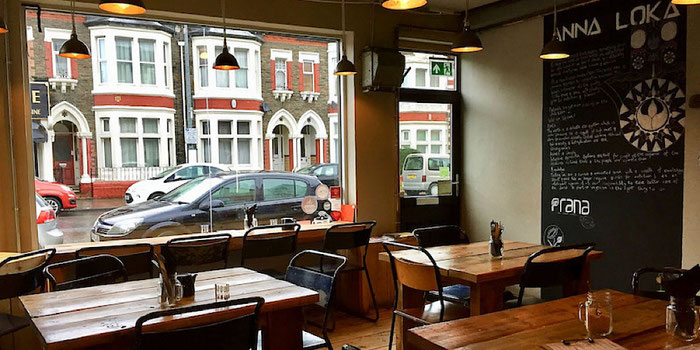 Their menu boasts such dishes as a vegan omelette, carrot pancakes, bbq wrap, wholefood bowl, thai curry, nut roast, chili dog, and, not one, but 3 different burgers - a lentil beetroot ultimate burger, a batter coated tempeh mendoan burger, or a bbq seitan rodeo burger.
rodeo bbq Seiten burger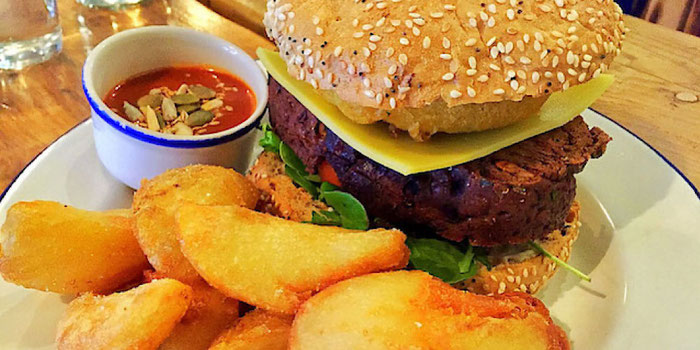 This tantalizing behemoth of a burger was a huge chunk of savory, meaty, housemade seitan patty, a slice of vegan cheese, a fried onion ring, tomato slices, fresh baby greens, and complete with tasty vegan mayo and sweet barbecue sauce.
It was nothing short of impressive to behold, and quite the tasteful explosion of flavors and textures. 
These giant chunky potato bits are first baked, then they are triple fried!
Accompanied by a zesty and tangy homemade ketchup, they're off the charts.
Warm, soft, and delightfully crunchy - you've never tasted anything this good.
almond butter milkshake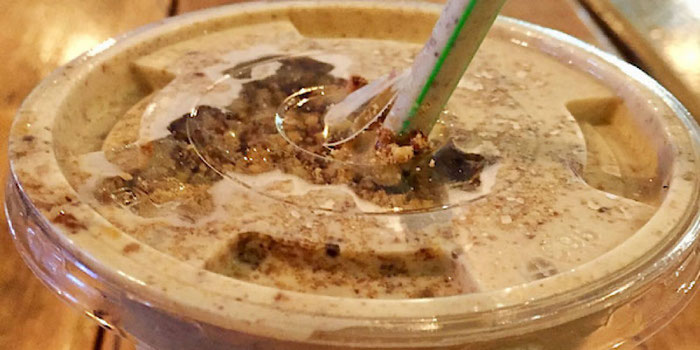 You always have to get a vegan milkshake whenever you run into one.
If that's not already a vegan rule, then it should be.
So I was more than happy to feast my tastebuds on a thick, sweet, creamy banana and cacao creation that was mouthwateringly yummy.
why go vegan?
Check out this awesome summary of why to go vegan.
"In short, veganism is the right thing to do."
visit anna loka
Definitely go try it all out for yourself.
There's something for everyone.
Visit Anna Loka at 114 Albany Rd.