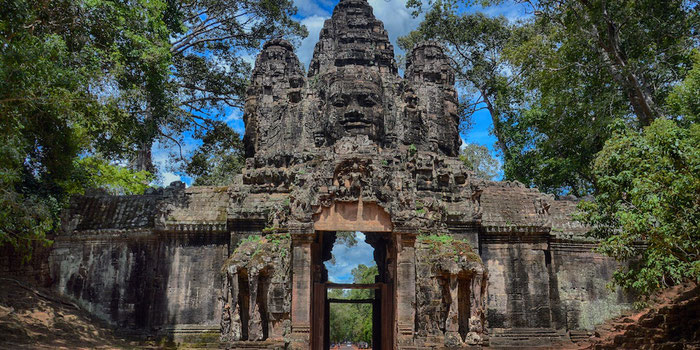 Cambodia is a nation in Southeast Asia with a rich history and diverse culture.
It's home to many ancient structures and landmarks, which are of great artistic, religious, cultural, and historical importance.
The country also boasts its stunning natural attractions, such as beaches, lakes, waterfalls, rainforests, and so much more.
For your next travel adventure, here are five of the best tourist attractions in Cambodia that you must visit.
Bou Sra Waterfall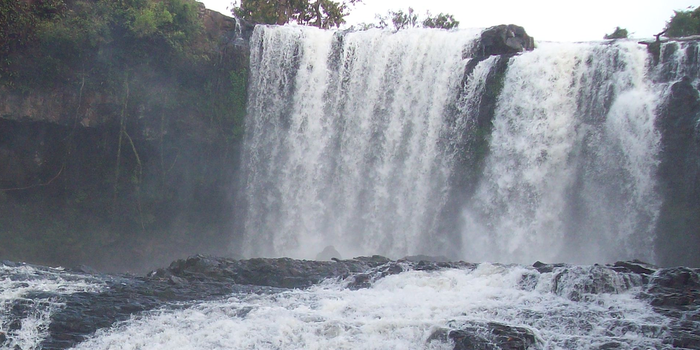 Camping enthusiasts and nature lovers will surely love this natural attraction in Pech Chreada District in Mondulkiri Province.
The Bou Sra Waterfall is a three-stage falls and is one of the most scenic waterfalls in Cambodia.
You can now reach this destination via a 35-kilometer paved road that starts from the town of Sen Monorom, which is only a thirty-minute trip.
On your journey, you'll find pepper and coffee plantations along the way.
The swimming pool at the bottom of Bou Sra Waterfall is popular with both locals and tourists, who use it as a picnic and bathing area.
There are snacks sold by the residents, but you can also bring your own food in the area.
You can also bring your tent and camp in the permitted camping spots in Bou Sra Waterfall.
Koh Rong Samloem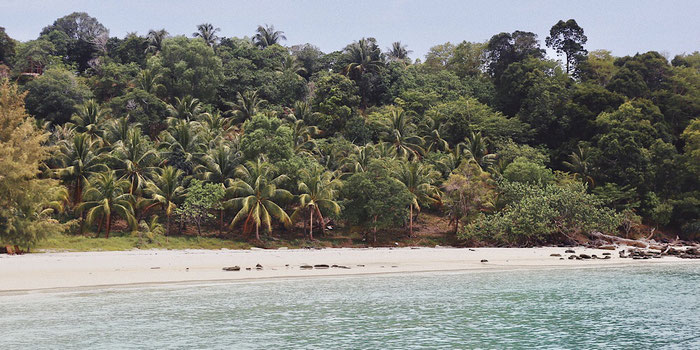 Dotting the south coast of Cambodia are tropical islands that can compete with its Thai counterparts to the west in terms of beauty.
One of the most popular of these islands is Koh Rong Samloem, which is just a short boat ride away from Sihanoukville town.
The best thing about Koh Rong Samloem is that it's yet to be touched by big resorts.
This gift of nature has long white sand beaches and turquoise waters.
You can saunter along the beach, go sunbathing, or throw a hammock between the trees to relax.
There are also diving, kayaking, and snorkeling activities happening in the area for you to enjoy.
Prasat Preah Vihear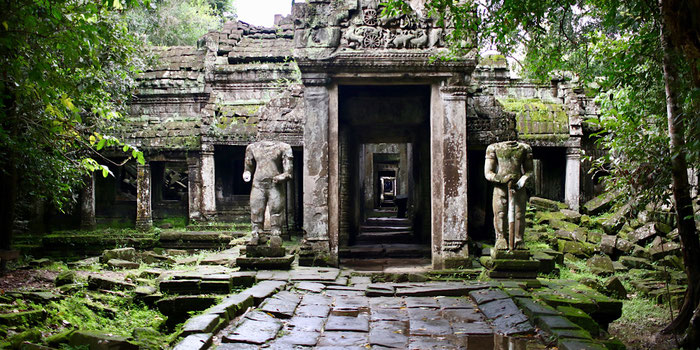 Prasat Preah Vihear is one of the world-renowned temple complexes in Cambodia.
It sits on top of the Dangrek mountains overlooking the magnificent view of the Cambodian floodplains below.
This Hindu temple features intricately carved pavilions connected by extensive causeways, and it was constructed to pay homage to the god Shiva.
This ancient religious structure is claimed not only by Cambodia but Thailand as well.
The latter country pointed out that Prasat Preah Vihear is situated in Bhumsrol village in the Bueng Malu sub-district.
However, in 2013, the International Court of Justice ruled that the temple belongs to Cambodia.
In 2008, Prasat Preah Vihear became a UNESCO Heritage Site.
You can access this ancient temple from Sra Em and Siem Reap.
Ensure that you make an advance hotel reservation in the neighboring towns.
Phnom Penh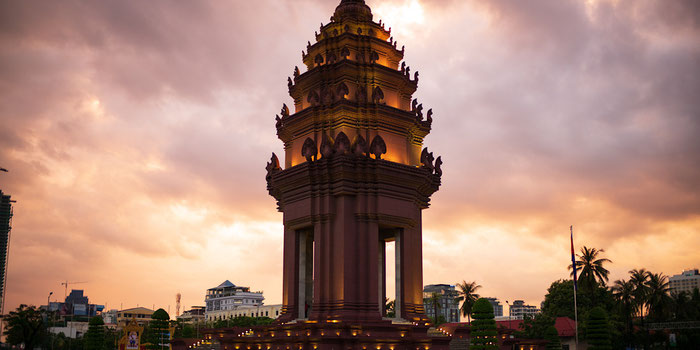 Phnom Penh, which is the capital of Cambodia, is a must-visit if you want to learn more about the history, culture, and people of this beautiful country.
It was deserted and left to decay during the brutal regime of the Khmer Rouge, but now the capital recovered to become one of the most dynamic cities in Southeast Asia.
Modern establishments, such as cafes, hotels, and restaurants, now abound in Phnom Penh.
But the cultural sites of the city are also there to tell a story to locals and visitors alike.
There's the National Museum, which houses Khmer sculpture that tells the country's history from the pre-Angkorian era to the glorious days of the kings of Angkor.
The Choeung Ek Genocidal Center and the Tuol Sleng Museum, on the other hand, tell a story of the suffering and brutality that the Cambodian people experienced under the rule of Khmer Rouge.
You can also find the Silver Pagoda and the Royal Palace in the city of Phnom Penh.
These important buildings showcase the traditional artistry and architectural prowess of the nation even in the days of yore.
Angkor Wat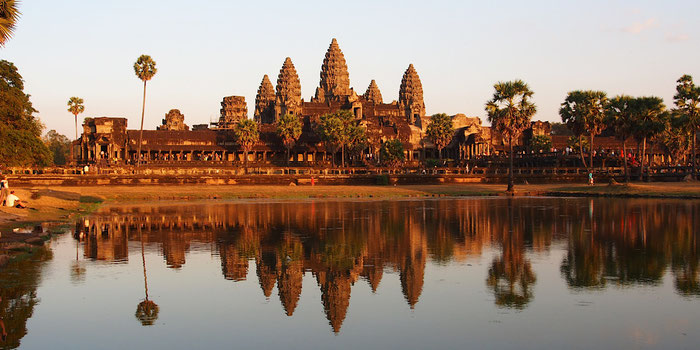 It would seem like you didn't visit Cambodia if you missed the world-famous Angkor Wat.
This Hindu temple complex dedicated to the god Vishnu and later turned into a Buddhist temple is one of the must-see ancient sites in the world.
You'll surely get amazed at the majesty and grandiosity of this religious structure.
In a period when there was no advanced technology in construction that we're using today, how did the people of ancient Cambodia build this grand structure?
Indeed, Angkor Wat is one great architectural achievement that Cambodians should be proud of.
You can also find other temples in the area, such as the Preah Khan, Ta Prohm, Angkor Thome, and Bayon temples.
Cambodia is a wonderful country in Southeast Asia that should be on your bucket list.
This nation has a myriad of ancient religious structures and beautiful natural attractions that will make your visit a one-of-a-kind travel experience.
As always, stay safe and watch out for any obvious tourist scams, use the Grab app to get around safely, and you'll be navigating Cambodia like a pro in no time!