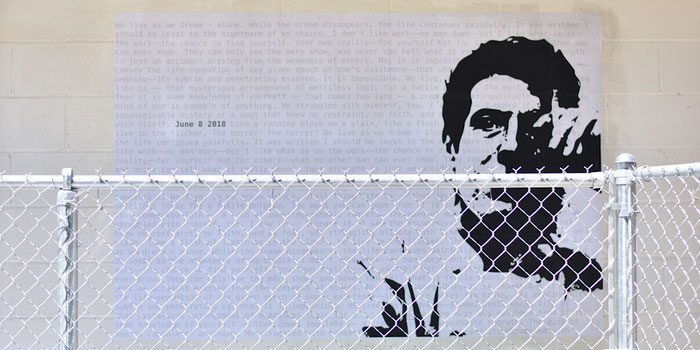 Here are some of the best travel quotes from the ultimate enthusiast, brave traveler, and master chef - the beloved Anthony Bourdain.
"Travel is about the gorgeous feeling of teetering in the unknown."
"I'm a big believer in winging it. I'm a big believer that you're never going to find perfect city travel experience or the perfect meal without a constant willingness to experience a bad one. Letting the happy accident happen is what a lot of vacation itineraries miss, I think, and I'm always trying to push people to allow those things to happen rather than stick to some rigid itinerary."
"The journey is part of the experience - an expression of the seriousness of one's intent. One doesn't take the A train to Mecca."
"Do we really want to travel in hermetically sealed popemobiles through the rural provinces of France, Mexico and the Far East, eating only in Hard Rock Cafes and McDonalds? ... I know what I want. I want it all. I want to try everything once."
"Your body is not a temple, it's an amusement park. Enjoy the ride."
"If you're twenty-two, physically fit, hungry to learn and be better, I urge you to travel - as far and as widely as possible. Sleep on floors if you have to. Find out how other people live and eat and cook. Learn from them - wherever you go."
"I think food, culture, people and landscape are all absolutely inseparable."
"It seems that the more places I see and experience, the bigger I realize the world to be. The more I become aware of, the more I realize how relatively little I know of it, how many places I have still to go, how much more there is to learn. Maybe that's enlightenment enough - to know that there is no final resting place of the mind, no moment of smug clarity. Perhaps wisdom, at least for me, means realizing how small I am, and unwise, and how far I have yet to go."
"I learned a long time ago that trying to micromanage the perfect vacation is always a disaster. That leads to terrible times."
"Without experimentation, a willingness to ask questions and try new things, we shall surely become static, repetitive, and moribund."
"As you move through this life and this world you change things slightly, you leave marks behind, however small. And in return, life - and travel - leaves marks on you. Most of the time, those marks - on your body or on your heart - are beautiful. Often, though, they hurt."
"When dealing with complex transportation issues, the best thing to do is pull up with a cold beer and let somebody else figure it out."
"Food is everything we are. It's an extension of nationalist feeling, ethnic feeling, your personal history, your province, your region, your tribe, your grandma. It's inseparable from those from the get-go."
"It's an irritating reality that many places and events defy description. Angkor Wat and Machu Picchu, for instance, seem to demand silence, like a love affair you can never talk about. For a while after, you fumble for words, trying vainly to assemble a private narrative, an explanation, a comfortable way to frame where you've been and whats happened. In the end, you're just happy you were there - with your eyes open - and lived to see it."
"If I'm an advocate for anything, it's to move. As far as you can, as much as you can. Across the ocean, or simply across the river. The extent to which you can walk in someone else's shoes or at least eat their food, it's a plus for everybody. Open your mind, get up off the couch, move."
"Travel isn't always pretty. It isn't always comfortable. Sometimes it hurts, it even breaks your heart. But that's okay. The journey changes you; it should change you. It leaves marks on your memory, on your consciousness, on your heart, and on your body. You take something with you. Hopefully, you leave something good behind."
"There's something wonderful about drinking in the afternoon. A not-too-cold pint, absolutely alone at the bar - even in this fake-ass Irish pub."
"I wanted adventures... I wanted kicks - the kind of melodramatic thrills and chills I'd yearned for since childhood, the kind of adventure I'd found as a little boy in the pages of my Tintin comic books. I wanted to see the world - and I wanted the world to be just like the movies."
"Drink heavily with locals whenever possible."
"I often use the hypothetical out-of-control ice-cream truck. What would happen if you were walking across the street and were suddenly hit by a careening Mister Softee truck? As you lie there, in your last few moments of consciousness, what kind of final regrets flash through your mind? 'I should have had a last cigarette!' might be one. Or, 'I should have dropped acid with everybody else back in '74!' Maybe 'I should have done that hostess after all!' Something along the lines of 'I should have had more fun in my life! I should have relaxed a little more, enjoyed myself a little more' That was never my problem. When they're yanking a fender out of my chest cavity, I will decidedly not be regretting missed opportunities for a good time. My regrets will be more along the lines of a sad list of people hurt, people let down, assets wasted and advantages squandered."