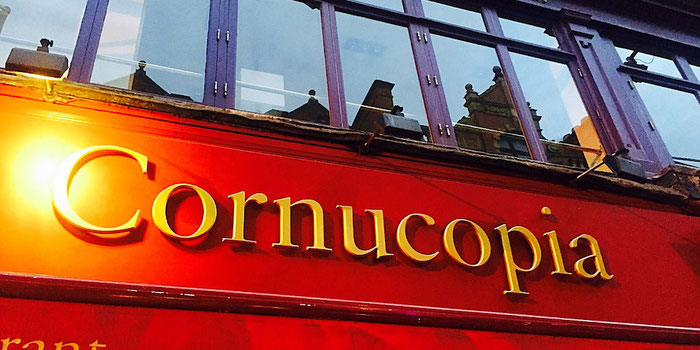 Where's the best vegan food in Dublin? 
If you are vegan, veggie, or love delicious whole foods, you must visit Cornucopia Wholefood & Vegetarian Restaurant, by the fun Temple Bar district in oh-so-lively Dublin, Ireland. 

Cornucopia feels like being at home.
You'll immediately feel welcome as you walk into the warm, cozy and casually elegant space and the delicious smells envelop you.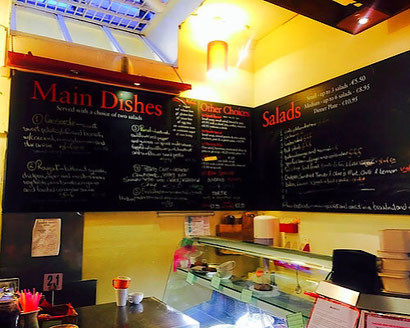 amazing eats
Walk up to the counter and have your choice of various vegan and vegetarian dishes such as polenta cakes, baked aubergine, and butternut squash and cashew cannoli, and more.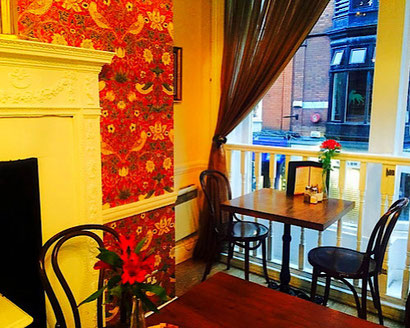 Add on sides ranging from roasted potatoes with house-made vegan mayonnaise to vegan coleslaw to a really delicious fresh daikon, cucumber and fennel dish.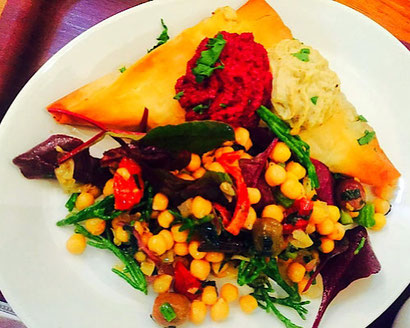 I absolutely loved their tofu coconut curry dish and could not get enough. Quite perfectly paired with a nice dry red.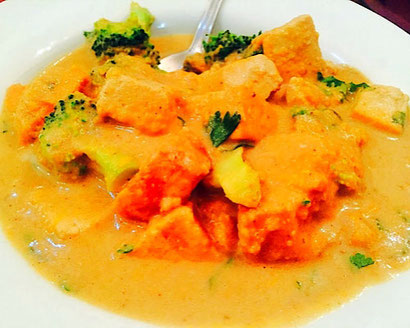 cold-pressed juices
They have a great selection of vegan organic wines to go with your meal, as well as fresh and bottled cold-pressed juices.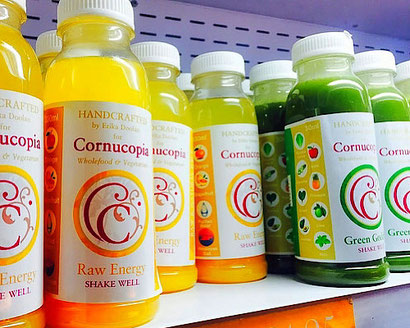 live music
Make it to dessert and you'll have to fight your taste buds over delicacies such as vegan tortes, fudge cake, brownies and more. 
Stop in in Thursday, Friday or Saturday evenings for live Irish harp music to accompany your meal.
The atmosphere is the perfect blend of relaxed and romantic.
cookbook
Cornucopia has been proudly serving delicious and nutritious vegetarian food since 1986, and places an emphasis on organic and local produce. 
In addition to casual dining, they also offer take-away if you're on the go. 
Pick up their fantastic award-winning cookbook for endless amazing recipes to try.
visit cornucopia
Visit Cornucopia on Wicklow Street in Dublin, Ireland.
They also host talks and events, so subscribe to their newsletter for updates.