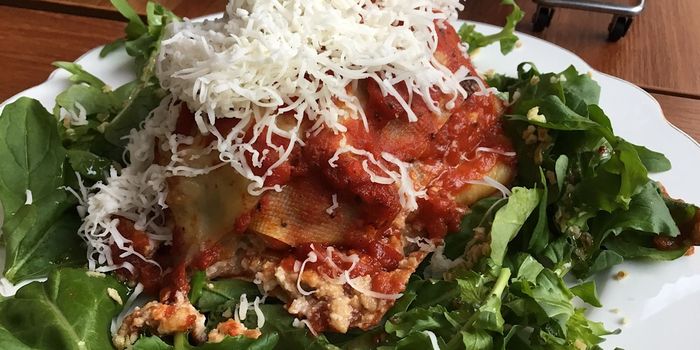 Drunken Vegan is a cozy little pub and restaurant located in the Hongdae neighborhood of Seoul.
It's 100% vegan, with a delightfully inventive menu of Korean eats, especially vegan Korean dishes, and some stellar fusion mock meat meals.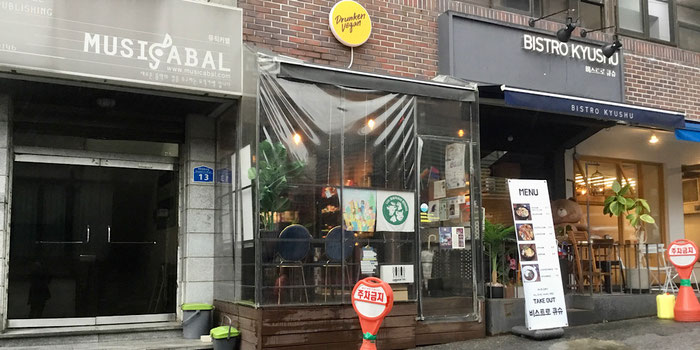 It's a teensy spot with only a handful of tables close together so it's a rather intimate dining experience.
Oh, and one wall of it is covered in adult toys. 
Good eats, drinks, and plenty of interesting conversation starters. 
Here are some of my favorite dishes that I've had more times than I can even count!
Deep fried prawn with chili sauce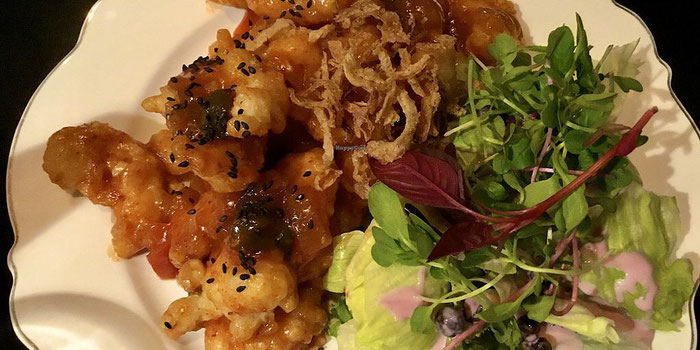 This fried shrimp dish drenched in sweet Thai chili sauce is my favorite!
It comes complete with a salad full of fresh greens with a sweet and creamy homemade blueberry dressing.
Fried cauliflower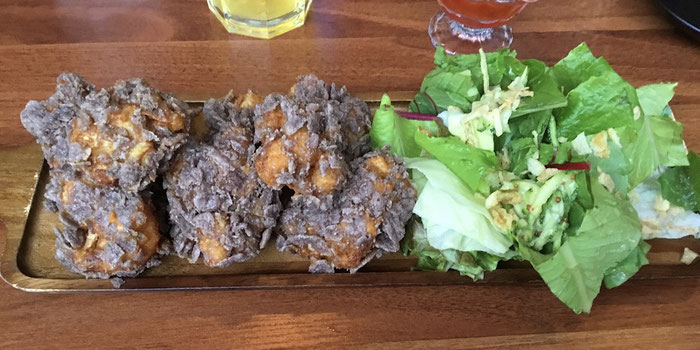 This colorful and tasty dish is cauliflower chunks breaded in cereal and deep fried.
Served with a sweet and spicy dipping sauce, vegetables have never tasted so good.
GambAs al ajillo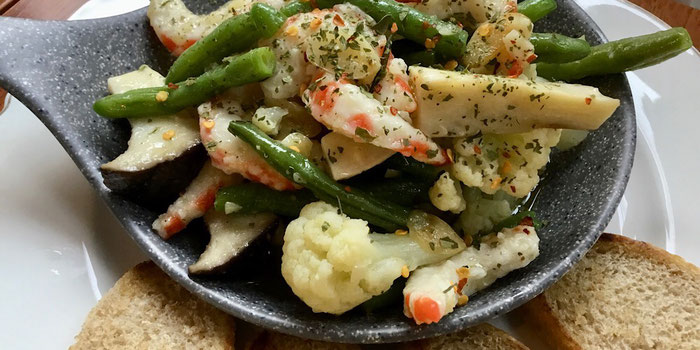 This Spanish-inspired light prawn and veggie tapas plate is drenched in a garlic oil sauce, the perfect blend of fresh vegetables and filling protein, with a flavorful kick.
Stir-fried Pork belly with gochujAng sauce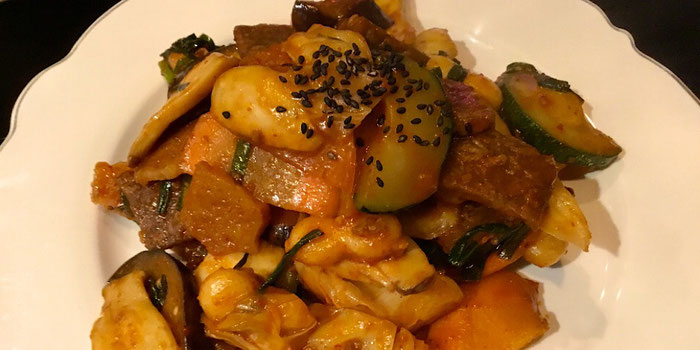 This pork belly and veggie plate is a veganized version of the popular Korean dish called Samgyeopsal - except this version is tasty and meat free.
Lasagna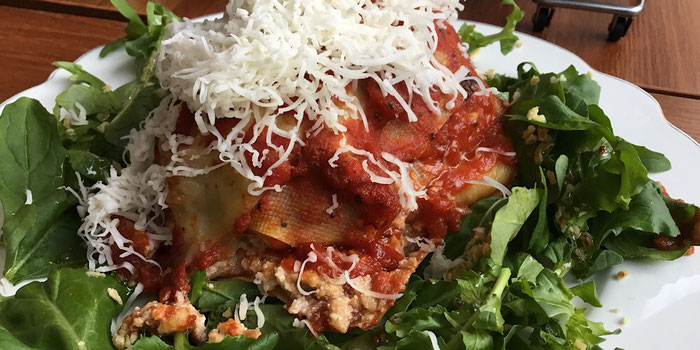 The classic Italian lasagna plate is a super hearty and filling pasta dish made with tofu, tofu cheese, and even the layers of lasagna noodles are tofu skins.
It's rich, it's creamy, it's amazing.
You never knew you could love tofu this much.
Go visit
This place is an absolute must!
Find Drunken Vegan at 13 Wausan-ro-to 30-Gil, Changjeon-dong.
Check Facebook to confirm opening times.