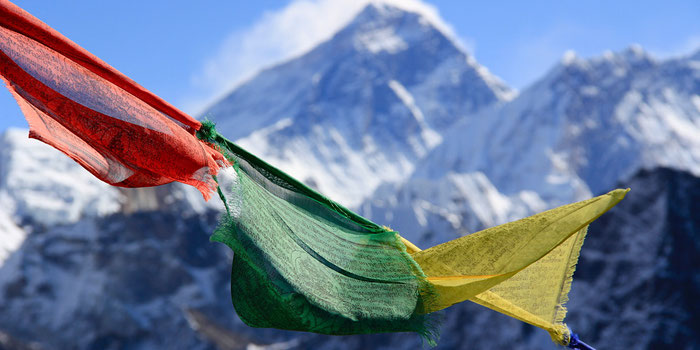 Among the most popular trekking destinations around the globe, Everest Base Camp Trek holds a strong position as one of the best bucket destinations.
Reaching the base camp of the highest peak in the world - Mt Everest - makes you feel utterly victorious.
Walking in the footsteps of famous people like Edmund Hillary and Tenzing Norgay Sherpa; you get to experience the true colors of the Khumbu region.
There is so much to look out for; unique Sherpa culture, pristine views of mountains, and an adventure of a lifetime.
If you're planning to do this incredible adventure, you've come to the right place.
Here are the 5 best reasons to do the Everest Base Camp Trek for adventure lovers.
1. Thrilling Flight to Lukla
If you could rank a list of the best ways to start an adventure, you'd surely rank the flight to Lukla as number one.
Your trek doesn't start right away.
The classic Everest Base Camp trail begins with booking a flight to the Tenzing-Hillary Airport at Lukla.
It is no ordinary flight but a thrilling experience of a lifetime.
You fly through the beautiful Himalayas and get a birds-eye view of the region.
The green landscapes that ascend to the glorious mountains make this flight a prime highlight of your trek.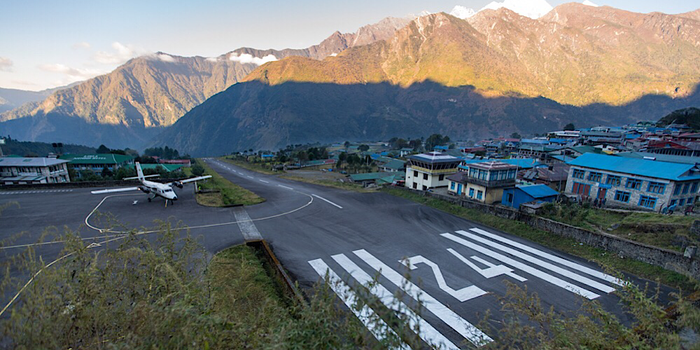 2. Panoramic Views from Kala Patthar
Imagine yourself experiencing breathtaking views of the tallest peaks in the world, just on the horizon.
Yeah, that's what you see genuinely during your Mount Everest Base Camp trek.
Peaks like Everest, Lhotse, Makalu, Cho Oyu, Pumori, and Ama Dablam come into sight along your trail.
They may seem normal in photos, but once you see them so close in real life, you can see just how majestic they tuely are.
The best place to enjoy the best views of this trek is Kala Patthar.
It is the vantage point for the finest and most precise vistas of Mount Everest and other peaks.
All photographers love Kala Patthar because there is no better place to get breathtaking views of Mt. Everest and neighboring peaks.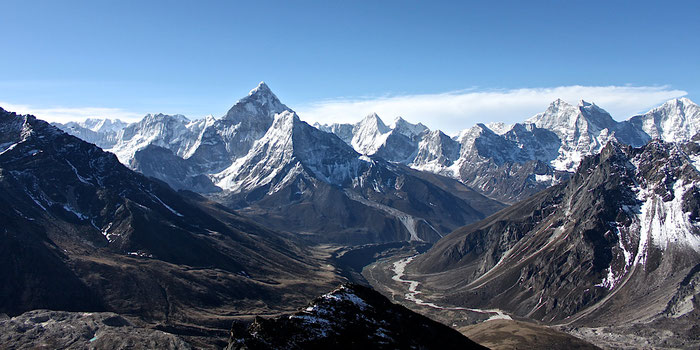 3. Meet the Sherpas
Known for their mountaineering skills and dedication, Sherpas are famous all around the world.
Trek to Everest Base Camp takes you through the majestic land of these indigenous people.
You'll stay at hotels and teahouses run by these people and get to observe their culture and lifestyle.
These loving people have a unique way of living their lives.
They believe in humbleness and kindness, so get ready for their warm hospitality.
In most Sherpa villages, you'll see monasteries, Gompas, Mani walls, and Chortens, resembling their art and culture.
Also, you will get a chance to experience a day or two with the legendary icons of the Himalayas is a treat in itself.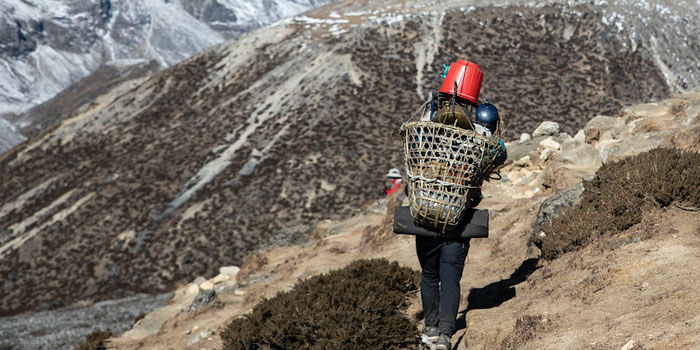 4. Namche Bazaar
Namche Bazaar is another excellent reason why you should do the Everest Base Camp trek.
It is a popular place where trekkers stay to acclimatize for their journey ahead.
It is essential to hydrate yourself properly and acclimate throughout the trek to prevent altitude sickness.
Moving on, Namche Bazaar is a significant attraction of the Everest Base Camp because of its colorful market, Sherpa cultures, and beautiful views.
As you enter, you get to see vivid colors all around the shops and stalls.
Often regarded as the gateway to Everest - you'll love Namche.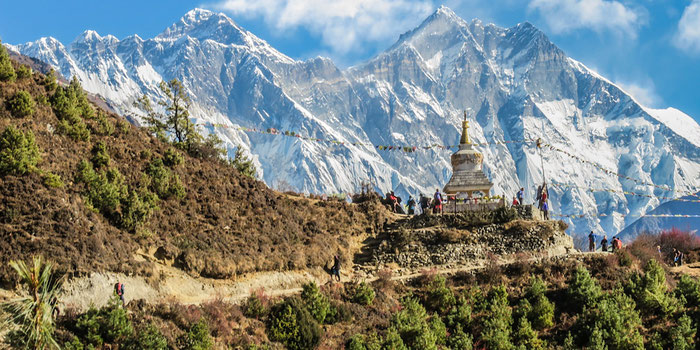 5. Sagarmatha National Park
The Sagarmatha National Park is another beautiful reason to do Everest Base Camp trek.
As the trail goes through various parts of the park, you get a chance to observe the beauty of the place.
UNESCO has enlisted the Sagarmatha National Park under the Natural World Heritage Sites.
It is home to some rarest animals in the world, including Snow Leopards and Musk Deers.
You get to see the awesome Himalayan vegetation around the place.
You pass through several cascading waterfalls and streams within the park.
Take your time and admire the serenity of these waters but don't try to drink it directly.
You need to know that it's important to purify the water before drinking.
You need to use purifier tablets or pills to prevent any sickness caused by water pollutants.
The park's beauty offers a calming vibe as you trek.
Some people even encounter wildlife while walking through the trail.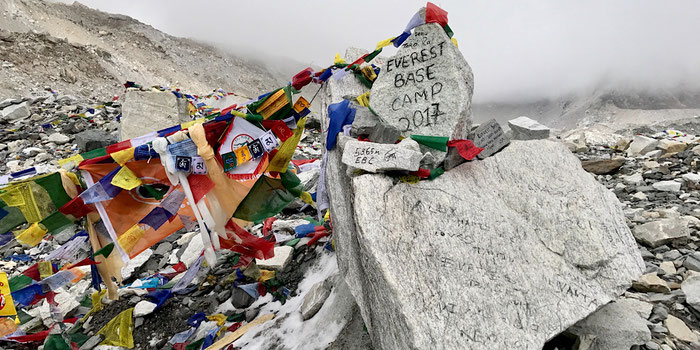 You'll have a wonderful adventure through the stunning terrains of the Khumbu region along this trek. 
You don't need to worry as trekking to the base camp is well-customized to maximize the safety of the trekkers.
Pack your bags and head towards Nepal for the memorable adventure of a lifetime!