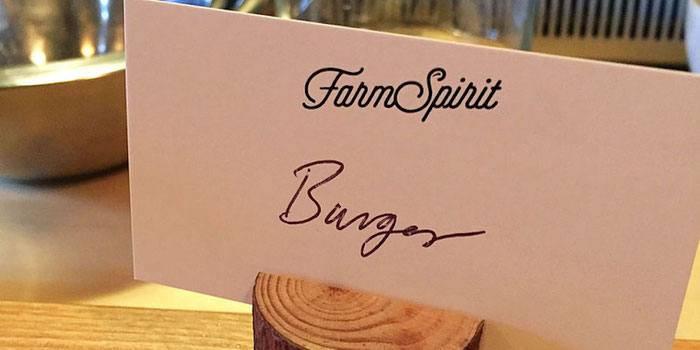 There is a small, un-assuming, almost-hidden, little restaurant in southeast Portland, where head chef and longtime vegan Aaron Adams and his team are making magic.
Vegan magic.

Farm Spirit is a progressive restaurant concept.
There are no tables, no servers, no walk-ins, and no tipping. 
Instead it's one long bar that a small lucky group of people sit at together and watch the chefs prepare a prix fixe menu of small plates right in front of their eyes.
The walls are a cool, calm dark blue and all the focus falls upon the beautiful wooden counter itself.
It's adorned with live green plants.
There is place-card seating.
And then the magic happens: the food.
see the chefs create
Crafting exquisite plant-based dishes regionally inspired and uniquely prepared, Farm Spirit is re-inventing what vegan food can be.
You won't find any processed foods here.
You will find fresh local Pacific Northwest produce, gathered straight from the farms and farmers markets by the chefs themselves.
No detail is overlooked, even down to the custom made pottery the food is beautifully presented upon. 
Focusing on staying hyper local and ultra loyal to Cascadia, most all ingredients are sourced from within 100 miles of the restaurant.
The dishes are incredibly innovative displays of culinary artistry.
They are so attractive to look at it's almost a shame to eat them.
Watching the chefs lovingly prepare the dishes is quite a show in of itself.
Such art, such craft, and such precision.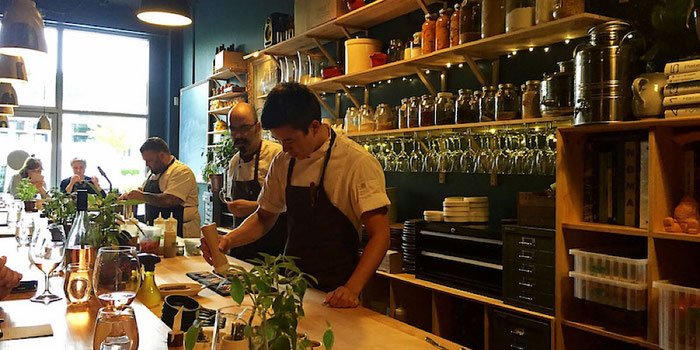 enjoy a 16 course meal
Ever wonder what a 16 course vegan meal looks like? Well, look no further!
Some of the delicious creations on my visit included: strips of carrot jerky with parsley puree, roasted padrón peppers stuffed with artichoke puree, kohlrabi custard, sliced cucumber and celtuce with blueberries and a rhubarb vinaigrette, peas on a tangy burnt onion sauce with fermented crisps on top, dragon beans covered in mushroom sauce with a black garlic meringue, and a bite-size chanterelle mushroom on a purée of un-ripened strawberries puree with freshly burnt thyme.
I absolutely loved a dish of potatoes and house-made sunflower yogurt, topped with fresh sprigs of dill and lemon balm.
It tasted like the most tangy, creamy and elegant potato salad I've ever had.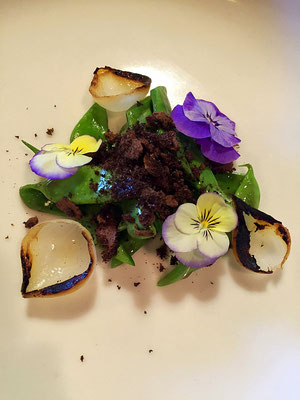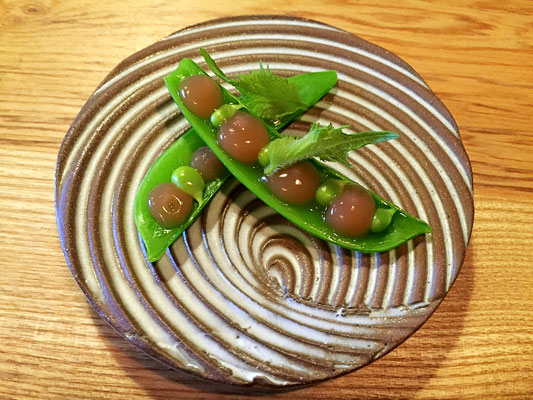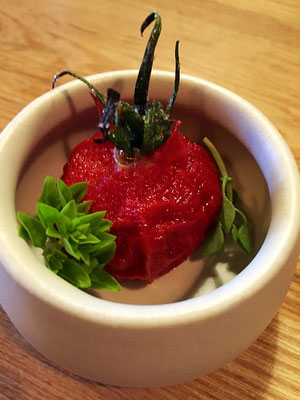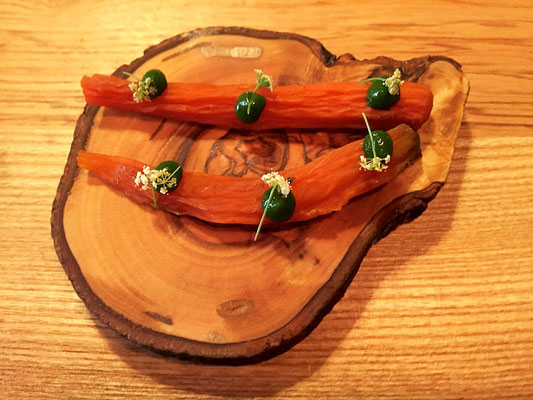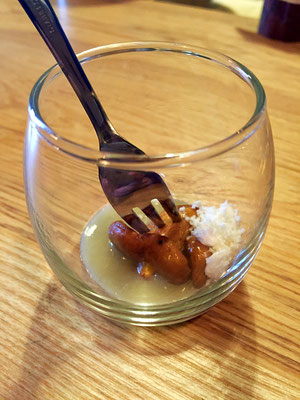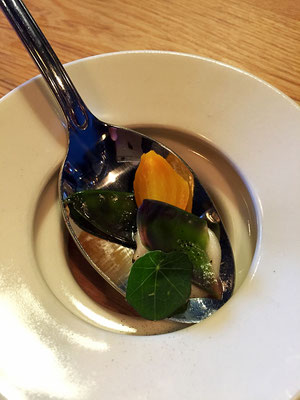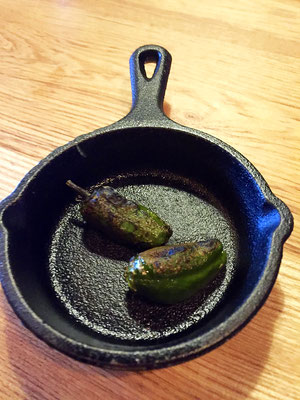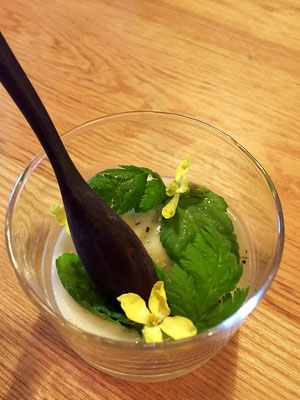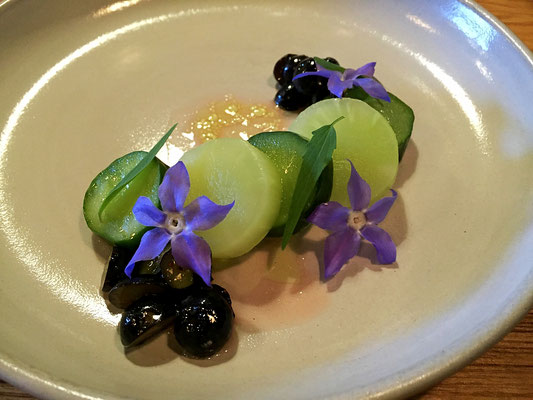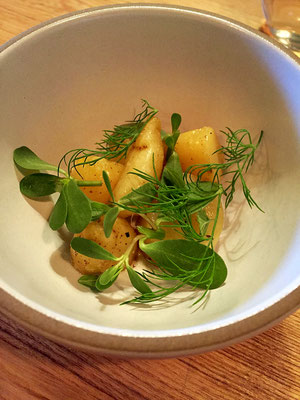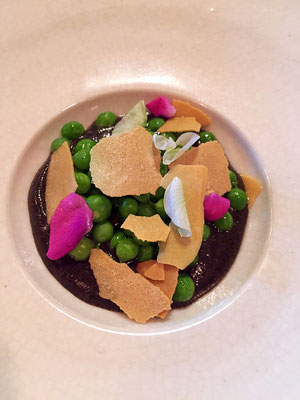 Dessert, of course, was a delight.
It started with the cutest little bottle I've ever seen of golden raspberry kefir, served in a bowl of ice, with a little note on it that read 'drink me' (just like Alice in Wonderland!).
After that we got to try an amazing sunflower ice cream, flavored with loveage, served with corn cake and macerated marionberries, a hazelnut tart with apricot cream and raspberries, and even a mini dessert sampler with a hot tea drink and the lightest, yummiest, cutest and tiniest whoopie pie I've ever had.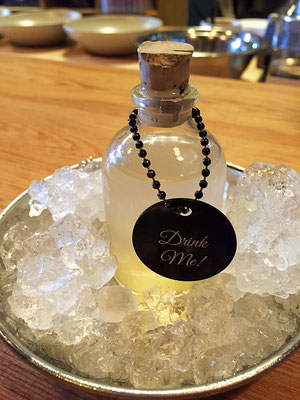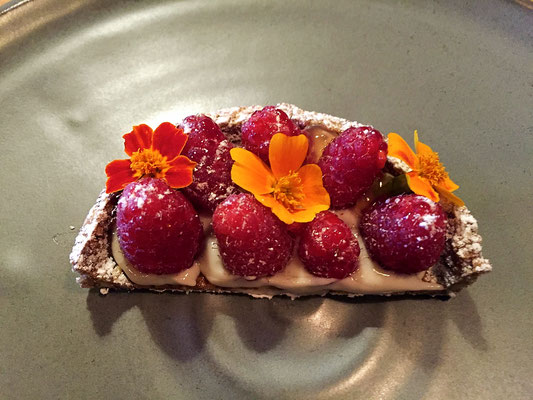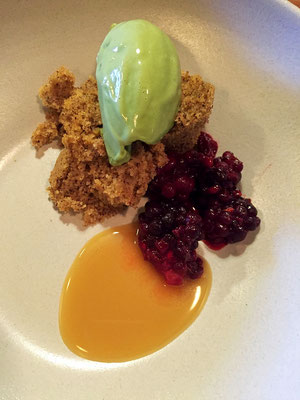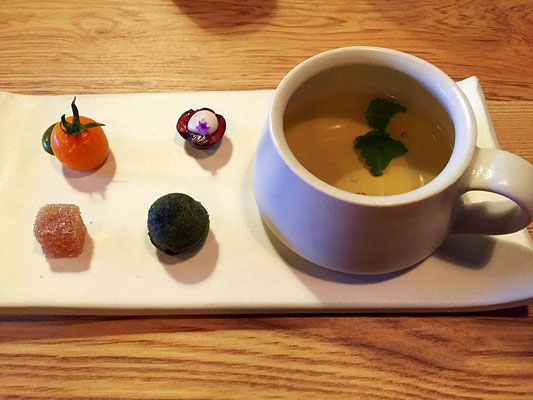 Everything was so amazingly inventive I couldn't help but ask how the chefs even come up with all the recipes and how they even remember how to assemble them.
That's why they're the pros!
And as if all that wasn't enough to keep anyone stuffed for days, they even gave out a slices of freshly baked bread to take home for breakfast the next morning.
I'm not ashamed to admit that poor slice did not see the light of day.
appreciate the details
The impeccable attention to detail definitely did not go unnoticed.
Everything from the ultra delicate flowers and petals placed on the dishes with tweezers, to the elegant name card holders, to the adorable inscribed keychain on the tiny bottle.
Well done.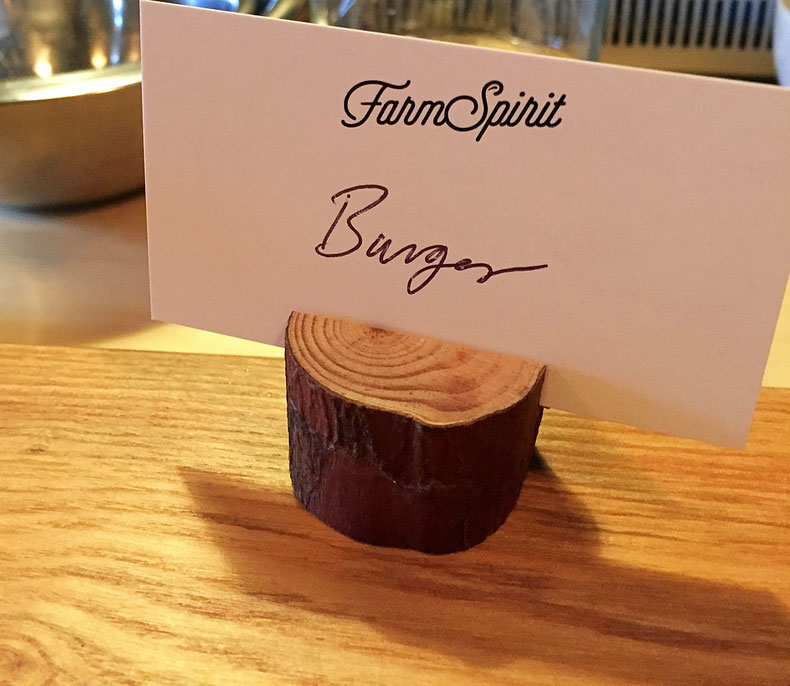 visit farm spirit
Farm Spirit is vegan food as an interactive (and edible) art installation.
Bold, creative, and definitely a dining experience not to be missed.
Planning to visit the foodie city of Portland?
Then book a ticket for Farm Spirit.
And hurry because they go fast.