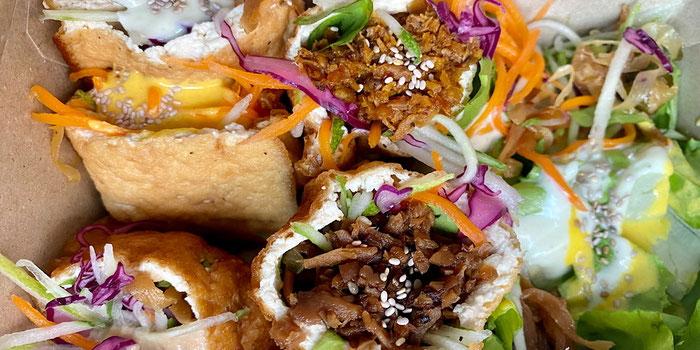 While eating my way around Ho Chi Minh City, I found one of the my new all-time favorite restaurants in the world.
Fingerprint Chay is a small spot in the city serving up natural, simple, healthy food along with zero waste packaging and utensils.
Their food is fresh, crisp, colorful, flavorful, and good for you!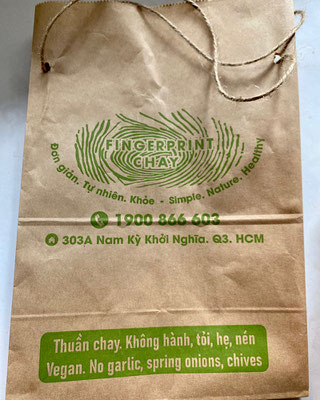 There's a huge menu of sandwiches, noodles, rices, salads, soups, and even some more creative dishes - all for dine-in, delivery, or to go.
And, all takeaway comes in brown paper packages tied up with string.
So, here are a few of my favorite things!
bánh mì
Tempeh curry BÁNH MÌ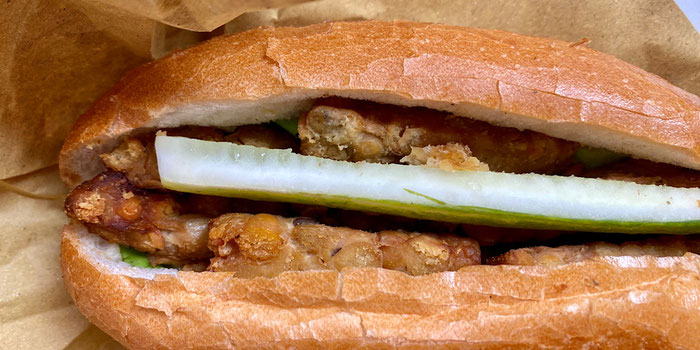 Barbecue mushrooms BÁNH MÌ
Barbecue tofu BÁNH MÌ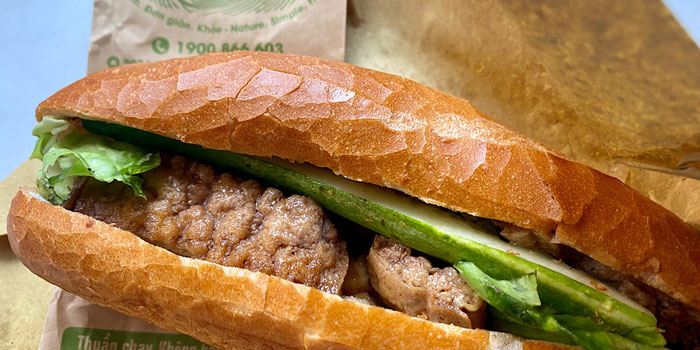 Rosemary BÁNH MÌ
Fermented veggies BÁNH MÌ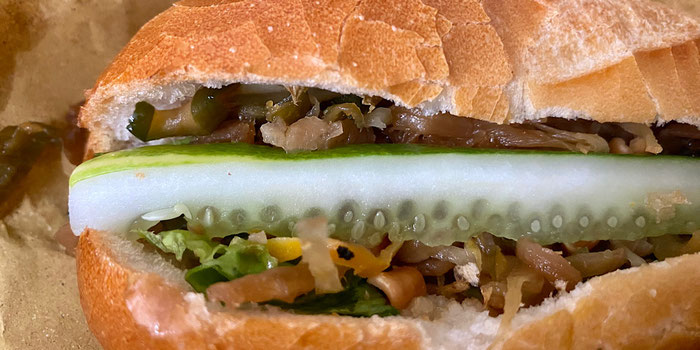 Lemongrass tofu BÁNH MÌ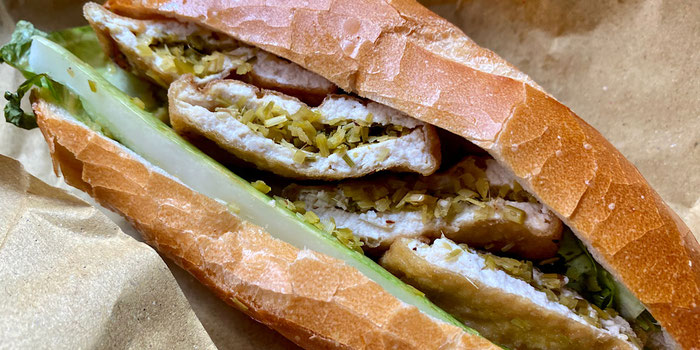 tofu pineapple BÁNH MÌ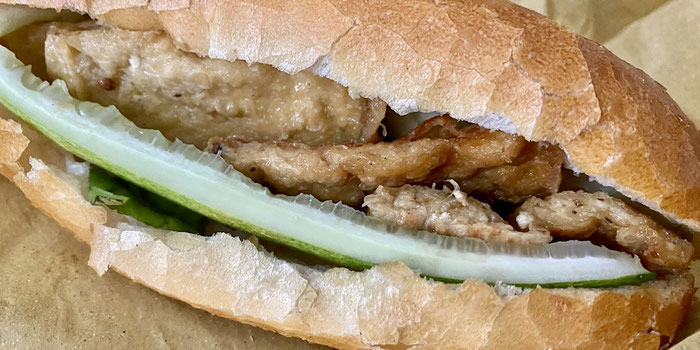 Marinated tofu skin BÁNH MÌ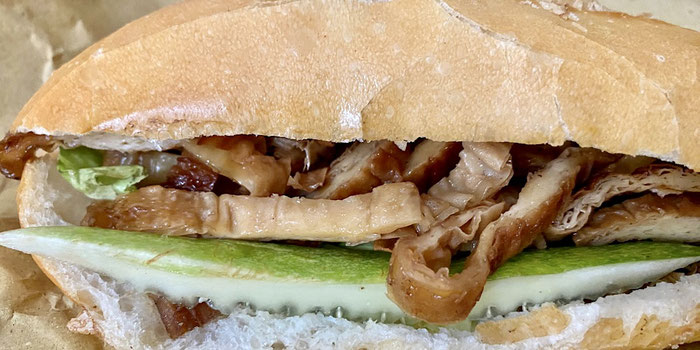 Fried MUSHROOM BÁNH MÌ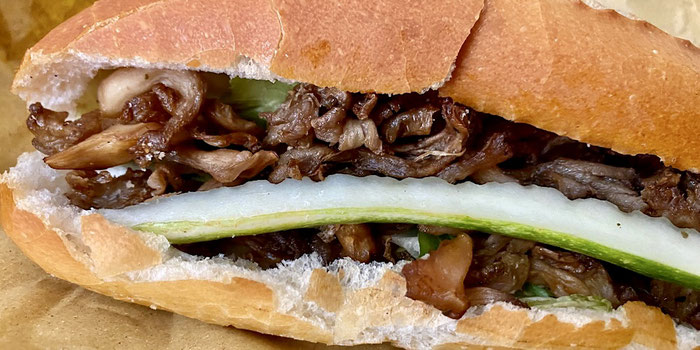 Dill patties BÁNH MÌ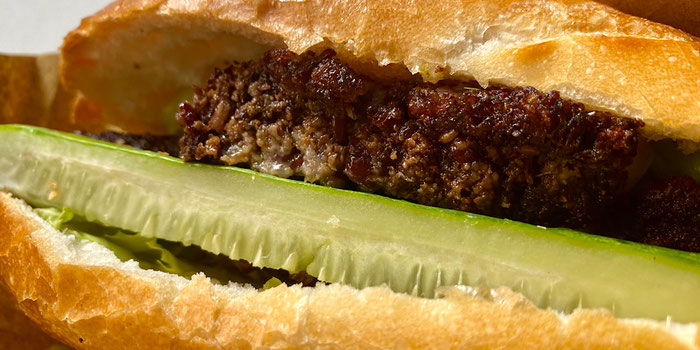 Mushroom powdered grilled rice BÁNH MÌ
Oyster Mushroom lemongrass BÁNH MÌ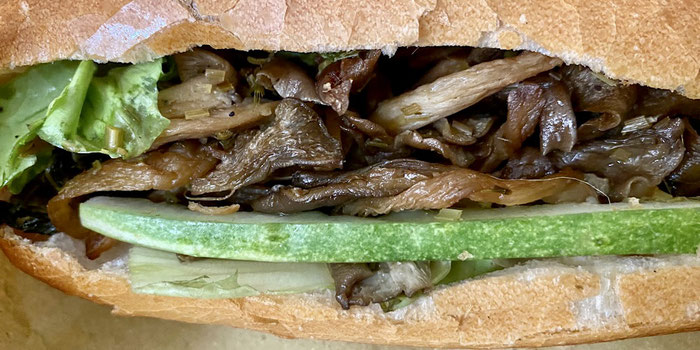 Grilled lotus leaves BÁNH MÌ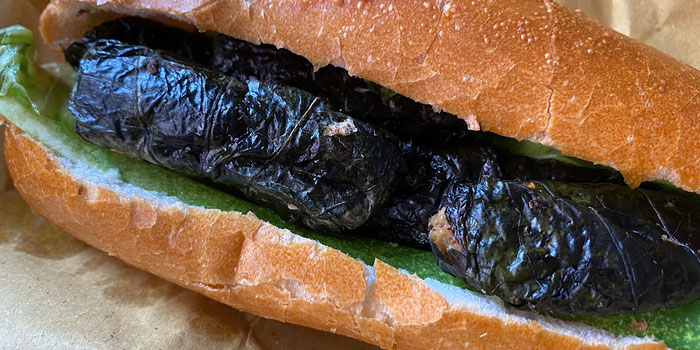 Noodles
Vermicelli lion's mane mushroom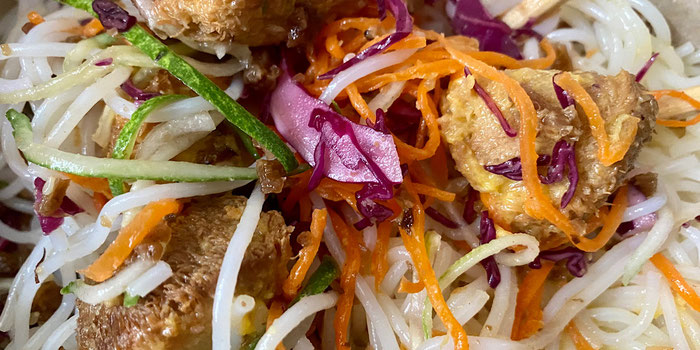 Vermicelli veggies mushroom spicy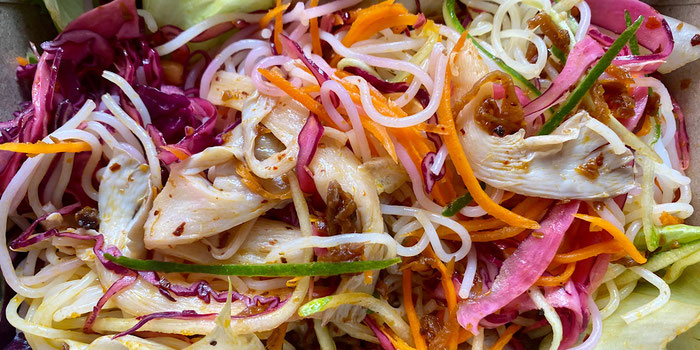 Vermicelli barbecue mushroom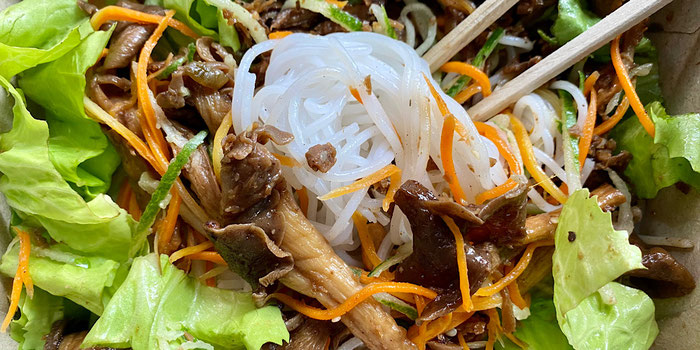 Vermicelli fermented veggies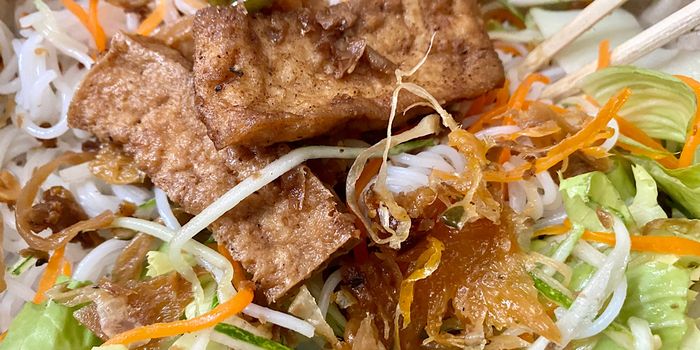 Vermicelli powdered grilled rice mushroom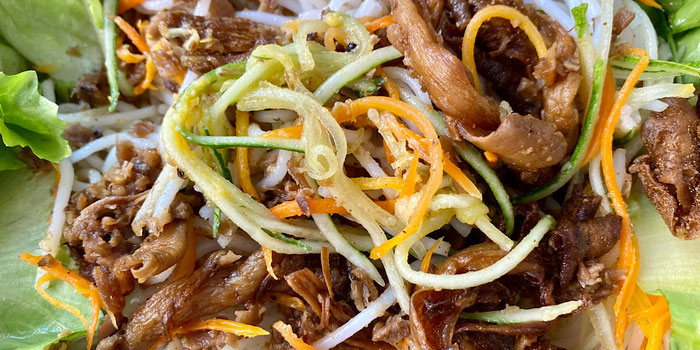 Vermicelli lemongrass mushroom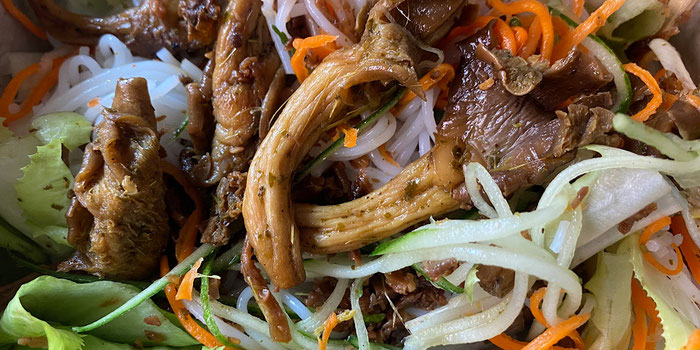 Vermicelli GRILLED lotus leaves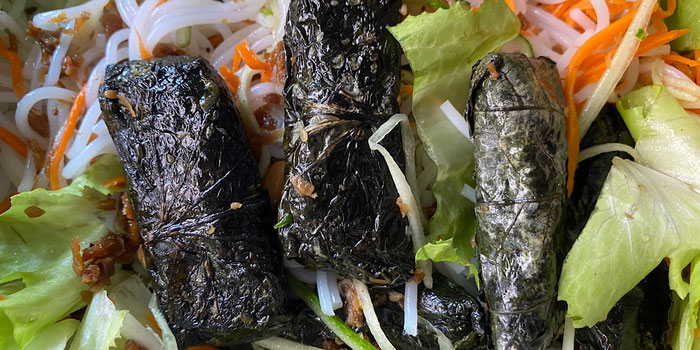 MÌ QUẢNG lions mane mushroom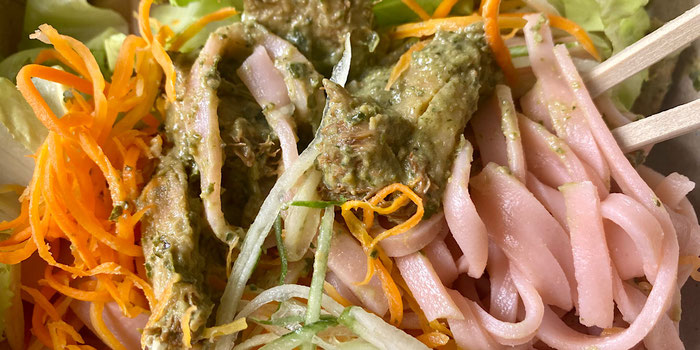 MÌ QUẢNG olive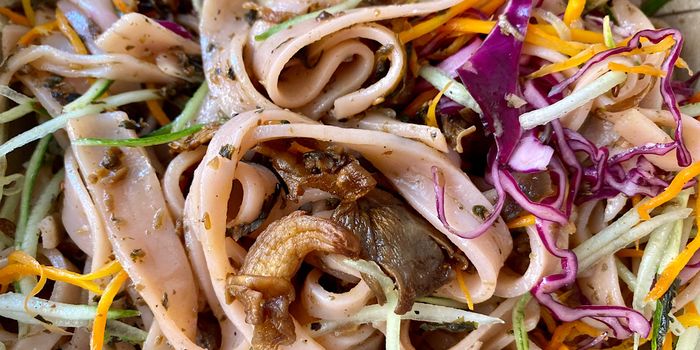 Mì Quảng spicy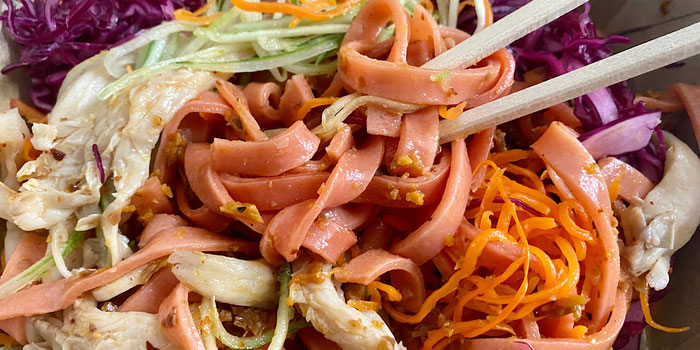 MÌ QUẢNG rosemary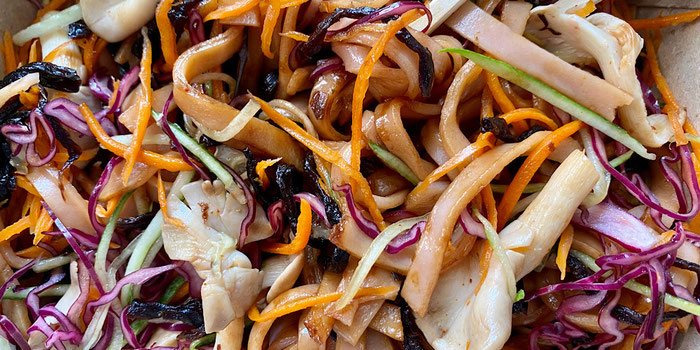 Mì Quảng peanut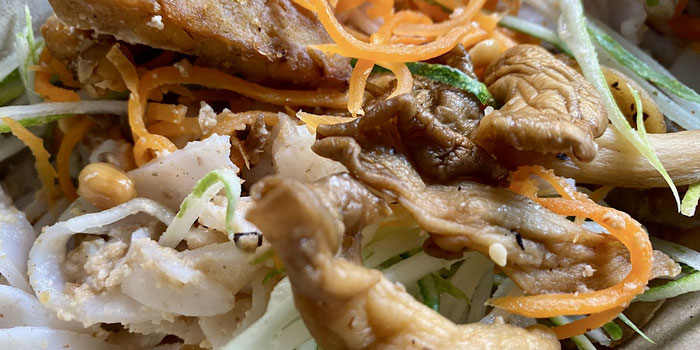 MÌ QUẢNG lemongrass mushroom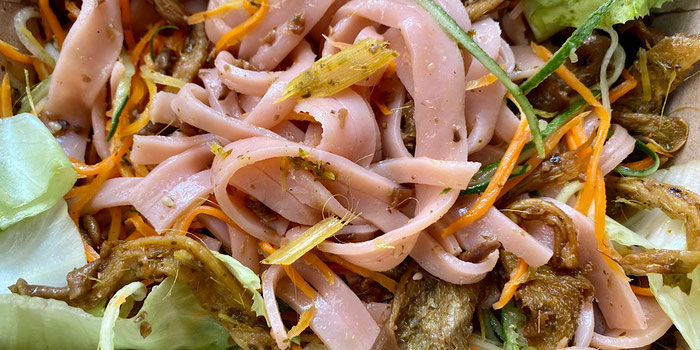 Brown rice
Brown rice 2in1 mushroom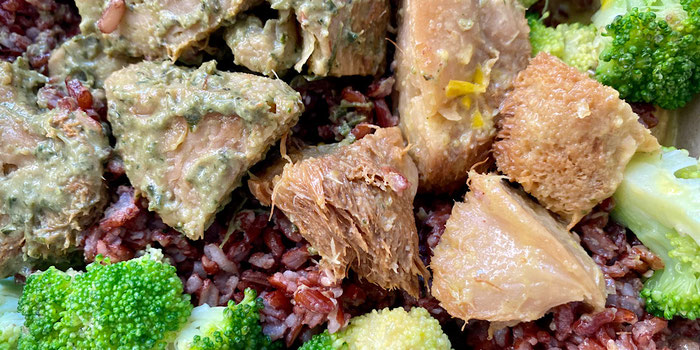 Seaweed brown rice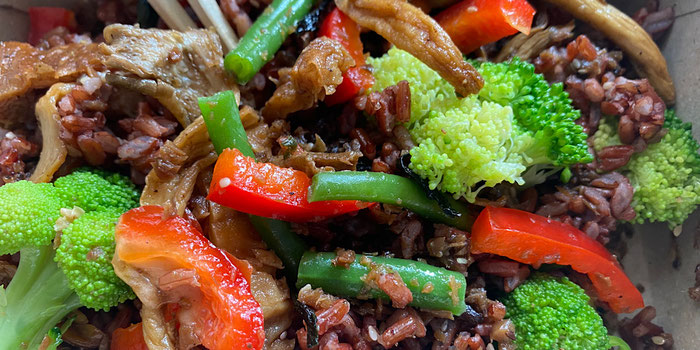 Veggies brown rice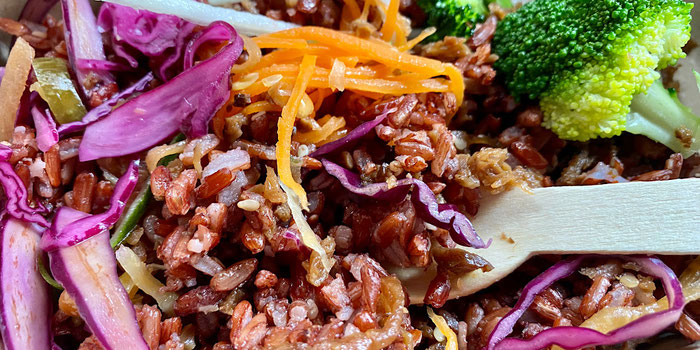 Rosemary brown rice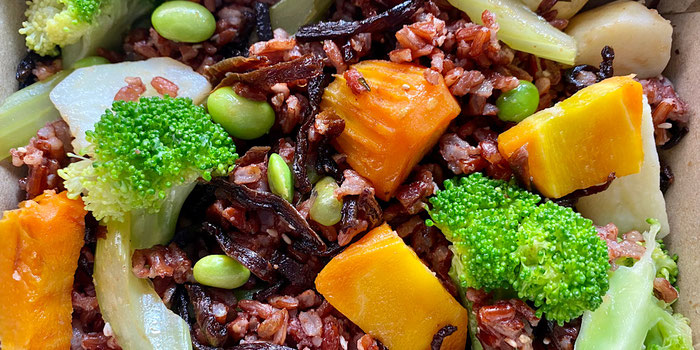 Chili spicy brown rice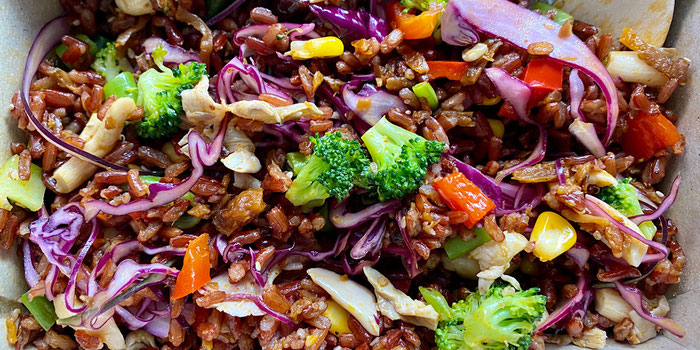 Olive brown rice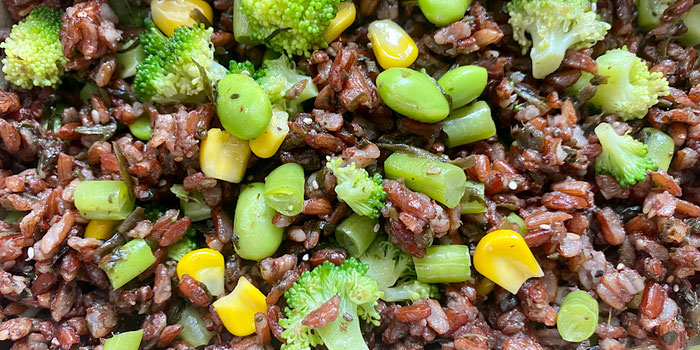 Broken rice lion's mane mushroom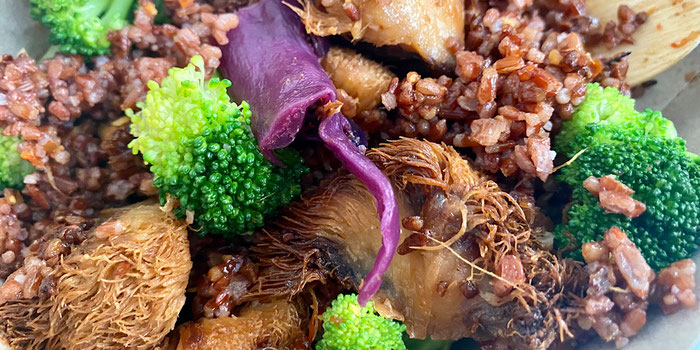 Broken brown rice spicy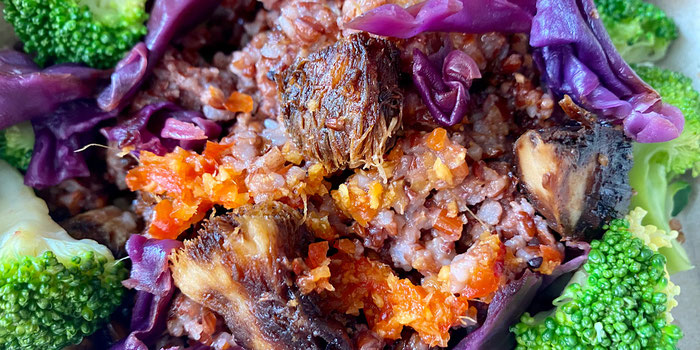 Brown rice Lemongrass mushroom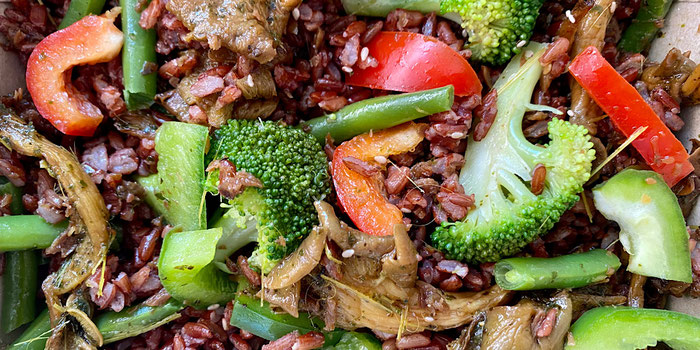 Salads
Boiled veggies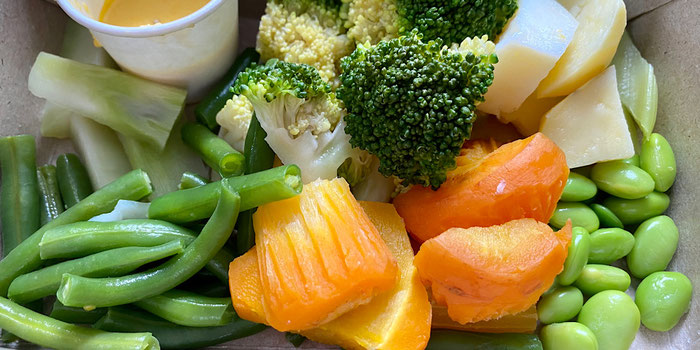 Spicy salad
Fried mushroom salad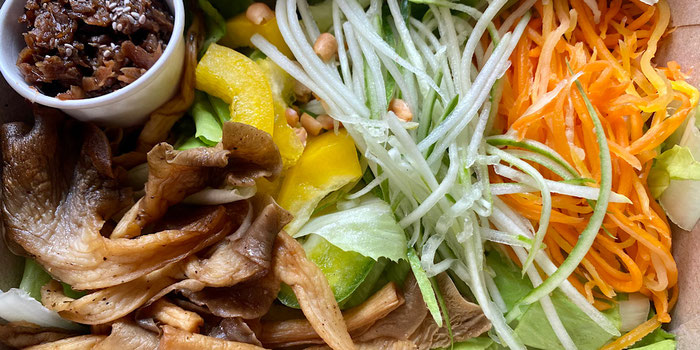 Green salad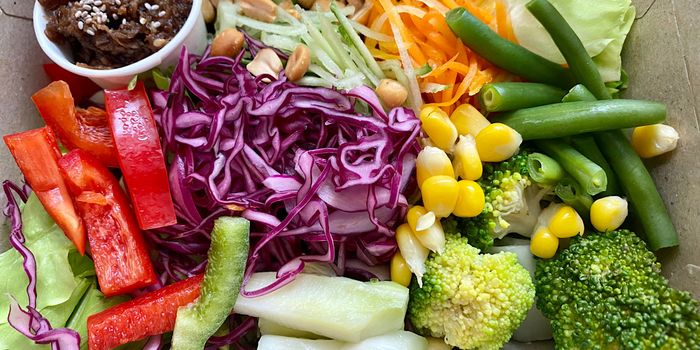 Soups
Creamy celery soup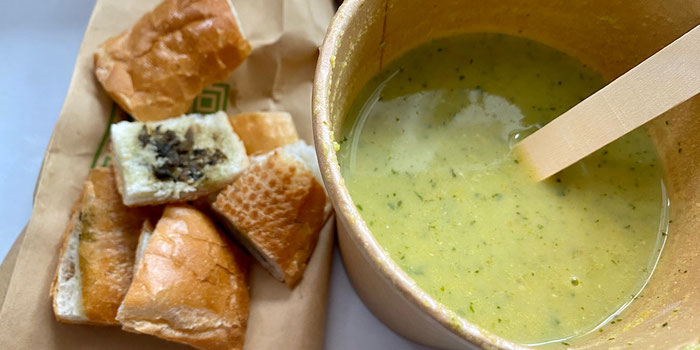 Creamy mushroom soup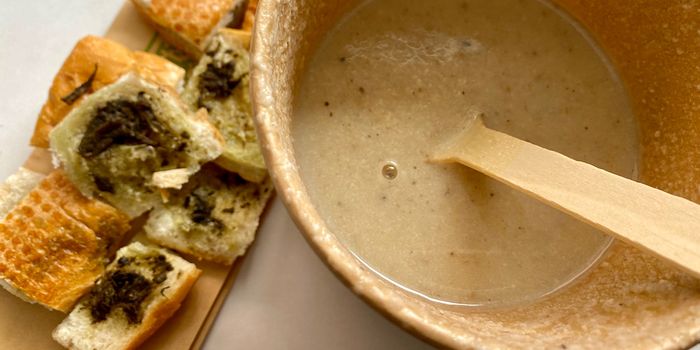 And more!
Lion's mane mushroom and tempeh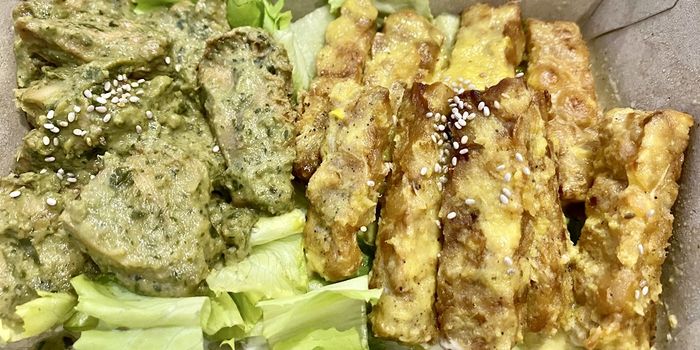 Pineapple Lion's mane mushroom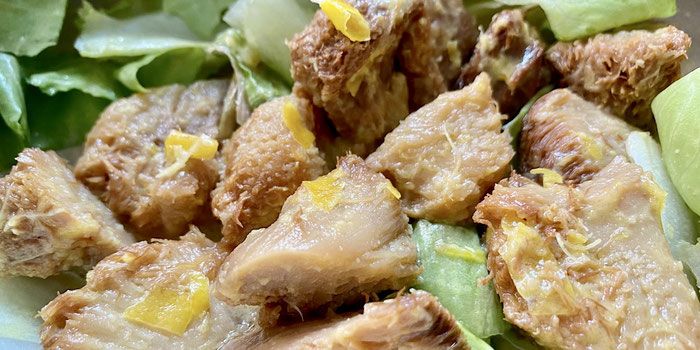 Creamy mushroom toast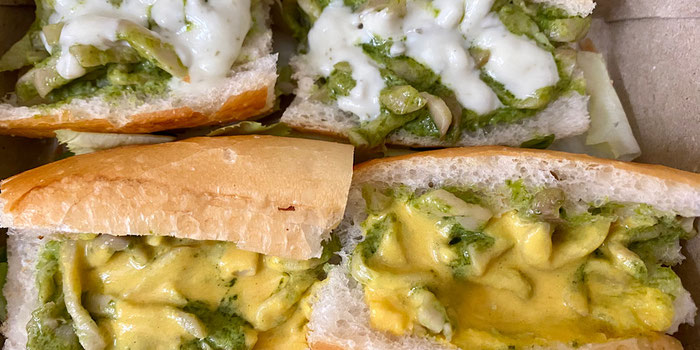 5 veggies pocket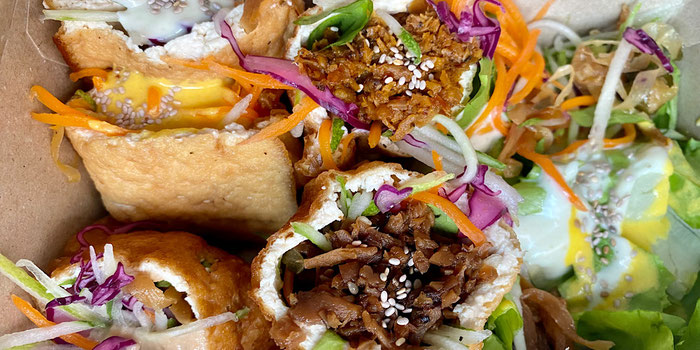 Tofu skin roll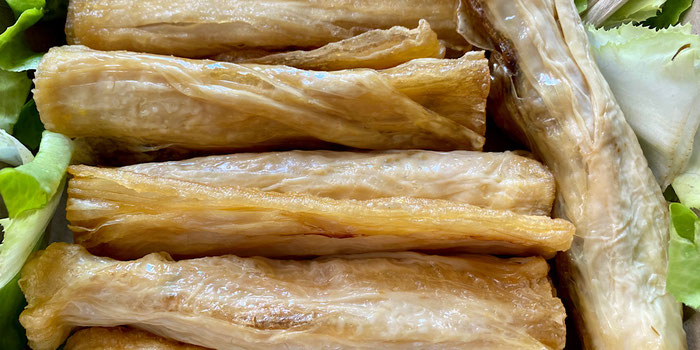 Go visit
Definitely don't miss this little gem in HCMC!
It's fast, affordable, nutritious, and insanely delicious.
Find Fingerprint Chay at 303 Đ. Nam Kỳ Khởi Nghĩa or order for delivery on shopeefood.vn.