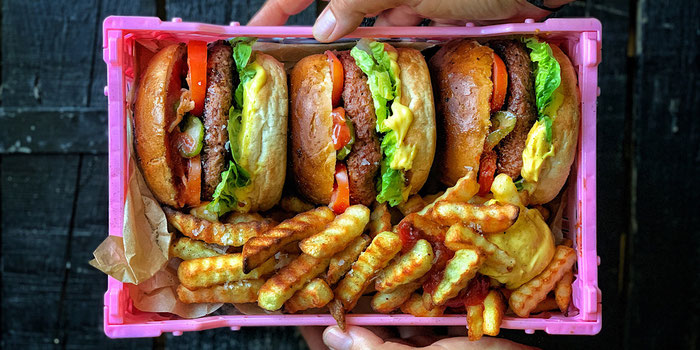 Use the HappyCow App to quickly and easily find plant-based foods anywhere in the world.
Search location, restaurant type, see food photos and user reviews.
With 175 countries and counting, offline storage, and more, it's everything you need to find eats!
website and mobile app
Visit the HappyCow website and download the app.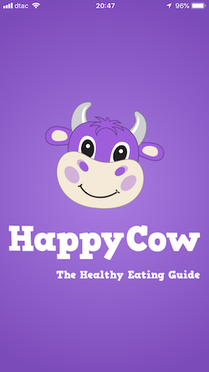 search by map
Search by your current location, or search a specific city or area.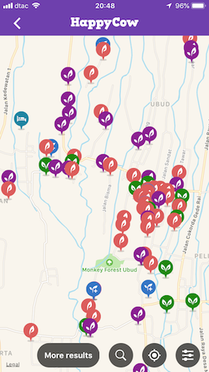 search by type
Refine your search by vegan, vegetarian, veg-options and many more options.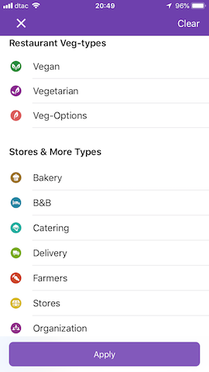 browse results
View your relevant results and filter your list by distance or however else you want.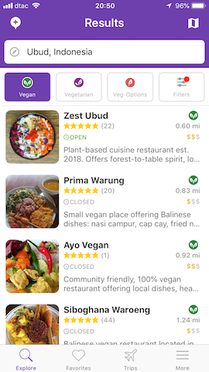 see listing info
Get more information on any listing.
See address, hours, payment methods and more.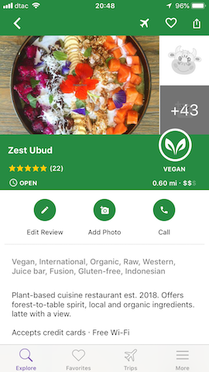 browse food photos
Browse through user-submitted food and menu photos to research what to eat.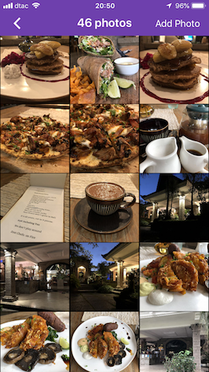 read user reviews
Read user star ratings and reviews to see what others loved to eat.
There's also a blog, forum, newsletter, chat room, veg events, and tons more!