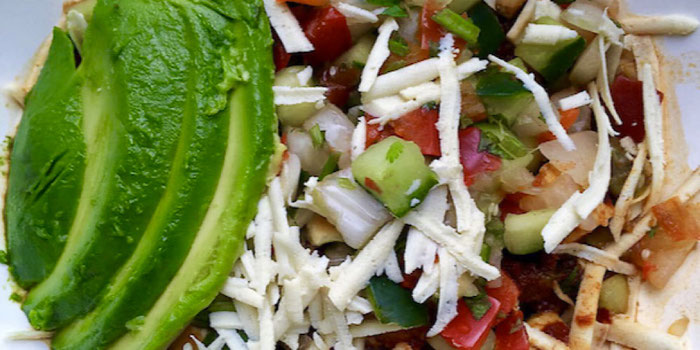 Laughing Planet is an Oregon-based quick-service restaurant with several locations scattered across the state and a few in Reno, too! 
It's a lively, funky, fun and quirky neighborhood joint that's super popular with the locals so you know it's good. 
burritos, bowls and goofiness
Their self-described, "Burritos, Bowls and Goofiness" is pretty darn spot on.
And ya gotta love them for it. 
Fun murals and artwork decorate the walls.
Bright green chairs and dishes liven up your day.
And toys and tiny plastic dinosaurs everywhere make you smile. 
They have a fresh and inventive menu where you can find appetizers, soups, salads, bowls, burritos, quesadillas, and even cookies!
Also: juices, smoothies, teas, local kombucha and draft beers. 
They showcase local, whole foods, vegetables and often in creative, globally-inspired dishes.
They have meals for omnivores, vegetarians, vegans, gluten-free folks, and a kids menu to boot.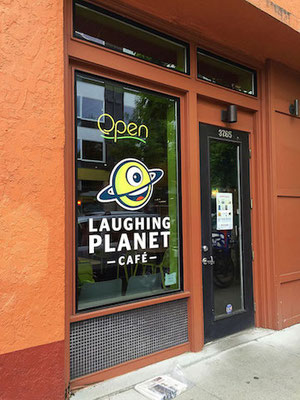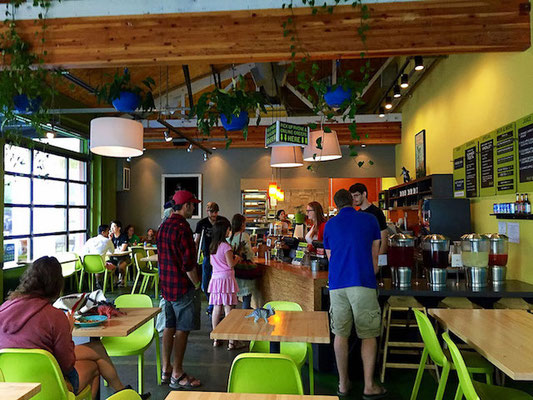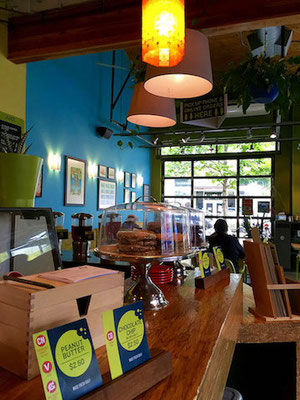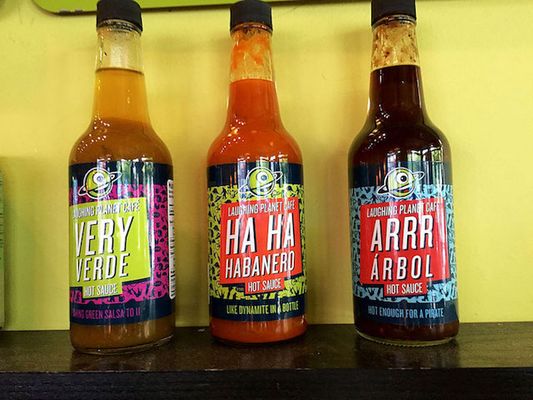 And, the hot sauce, because Portland loves hot sauce.
They have 3: green salsa inspired Very Verde, Ha Ha Habanero, and the spicy Arrr Arbol.
local and seasonal inspired menu
In addition to their standard menu items, Laughing Planet Cafe also does a special weekly dish as well as a seasonal dish, highlighting in-season produce and often with a festive, worldly flair.
vindaloo bowl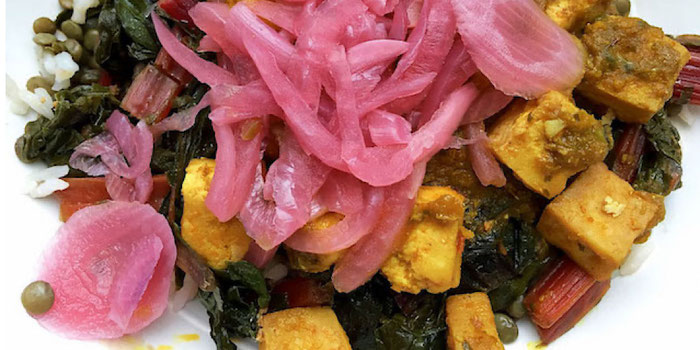 I'm a huge fan of trying things that are seasonal, local, and... special!
I loved the weekly special, called the Vindaloo, which was jasmine rice, baked tofu, pickled red onions, spiced lentils and coconut-braised chard with a zesty vindaloo sauce top.
Such a powerful flavor combo!
The pickled red onions were the perfect sweet and sour addition to the savory dish.
summer fiesta bowl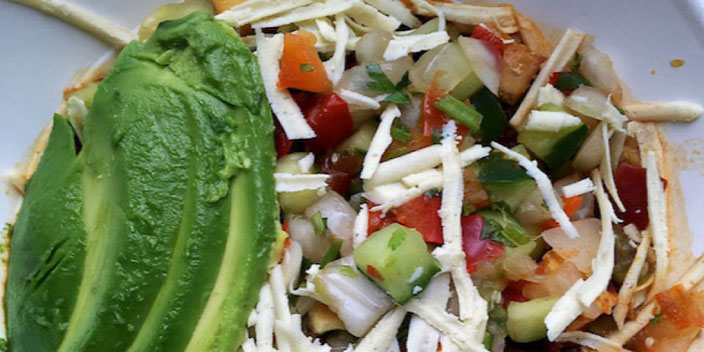 The seasonal special I loved was the Summer Fiesta bowl.
A south-of-the-border inspired dish, this one consisted of chile-garlic braised tofu, heirloom orca beans, squash calabacitas, cucumber walla-walla onion pico, avocado, and a spicy guajillo chile sauce.
It also came with tortillas on the side so that you can make DIY tacos! Get it with Daiya cheese shreds for an extra creaminess kick. 
royale burrito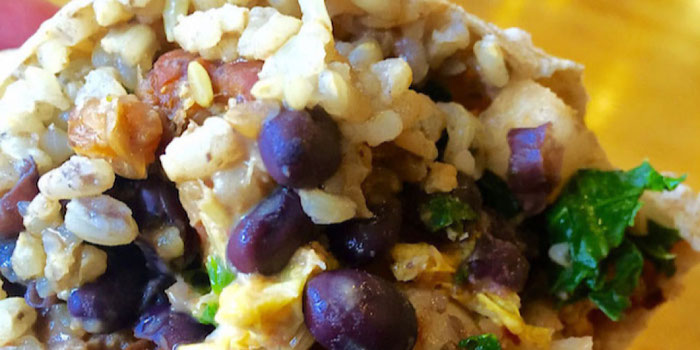 I also caught their Vegan Royale burrito, which was brown rice, smart black beans, marinated tempeh, daikon, sautéed kale, and super flavorful and tangy kimchi.
Their burritos are absolute monsters.
Easily two meals in one! Bring your appetite!
vegan chili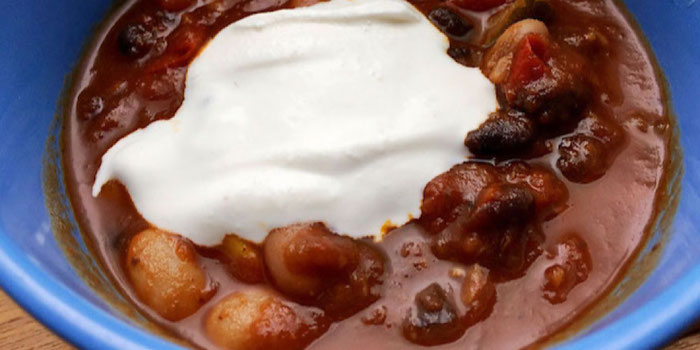 And something of a vegan staple here, they always have fresh house-made vegan chili ready to go. 
Get it with cheese and sour cream if you want.
And it comes with a side of chips for extra dipping fun. 
eco-friendly and smart
Laughing Planet is committed to being mindful to the environment, and staying local as much as possible. 
The salt they use is harvested right from the Oregon coast.
Many of their dishes contain what they call 'smart beans' which are a specially certified crop that is actually grown in a eco-friendly way, protecting the soil from eroding through a special 'no till' method.
Pretty cool, huh.
And the best part?
They recycle, compost, and use all eco-friendly packing containers!
visit laughing planet
Check out Laughing Planet at any of their locations all over Oregon and in Nevada!
You can order online.
And shop their goodies!