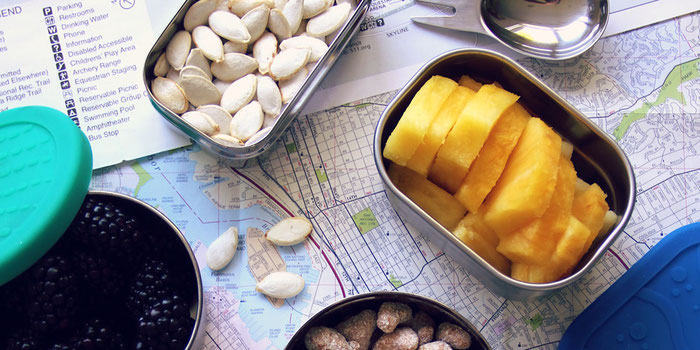 Travel is full of disposable products. Everything from single serving sizes to inflight meals to takeaway dinners. It can sometimes be a challenge to be green, especially while traveling. But with just a simple tips and tools, you can aim for zero waste, even during travel. 
Zero waste can be as easy as simply being mindful of what you use. And then it quickly becomes second nature. Here are some super easy tips to get started going green!
packing tips
Make your own toiletries. It's easier, cheaper, more fun, and you can create what you like. If you really want to carry liquids, easily transport them in reusable jars or soft travel bottles.
Think multi-purpose. Baking soda can be used as a cleanser, shampoo, toothpaste, deodorant, laundry detergent, and more. Same goes for castile soap which can also be used for most personal care, and also detergent and cleaning. There are plenty of informational hubs, like puratium, that talk about how to use these type of products in a zero waste way, so check them out.
Avoid buying disposable products like straws, cotton pads, q-tips, and razors. They all go straight to the landfill. Aim for reusable products that you can keep with you.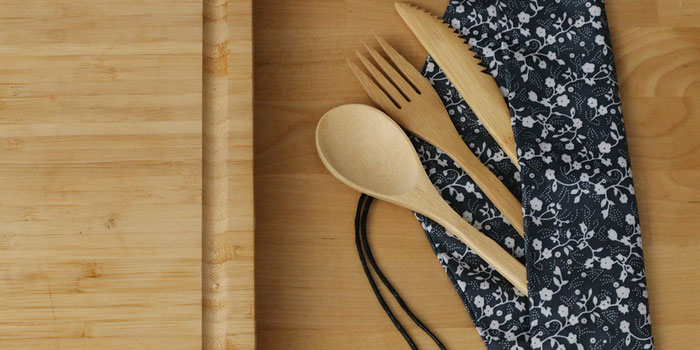 Men, for shaving needs, try a simple straight razor or a non-disposable safety razor. Better yet, skip that, and grow a beard. Everyone loves beards. 
Make a capsule wardrobe of only the essentials. These items can be easily mixed and matched, layered, worn repeatedly, and also quickly and easily laundered with just a bit of soap, hung to dry, and be clean and ready to go in a few short hours.
No need to use clothes dryers; they are huge money and energy wasters that also destroy your clothes. Plus, hang drying your clothes infuses them with negative ions (the good ones) instead of positive ions (the bad ones).
If you need to add or subtract clothing items, purchase and donate clothes at second hand shops. Textile waste is a worldwide problem that we all need to be more cognizant of, especially when textiles can be recycled, upcycyled, or re-used.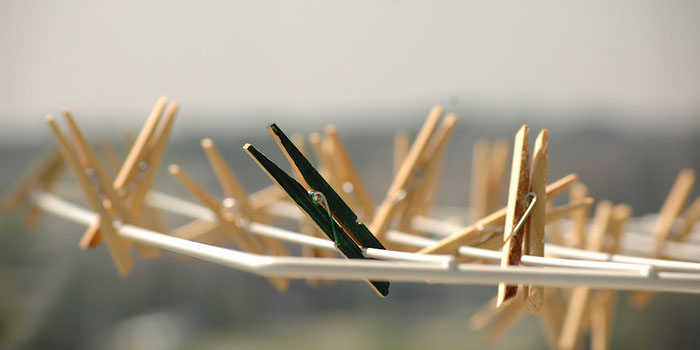 transit tips
Travel light. It's easier and less of a burden on your mind and body. The less space you have, the less you'll be tempted to fill it.
Travel carry-on only. Checking a bag will cause paper waste since they'll put a sticker tag on it, which can't be recycled.
Go paperless. Don't print documents or tickets unless absolutely necessary, which it hardly ever is. Use e-tickets for all transport. Most airlines, bus, train and metro lines all have apps which allow you to purchase your tickets and diplsay a mobile e-ticket on your smartphone.
Skip all paper receipts! When asked if you want a receipt, just say no. You don't want the trash, and you definitely don't want your skin to touch that toxic paper covered in carcinogenic BPA. Unless you're in eco-friendly Korea, of course, where their paper is magically BPA-free already.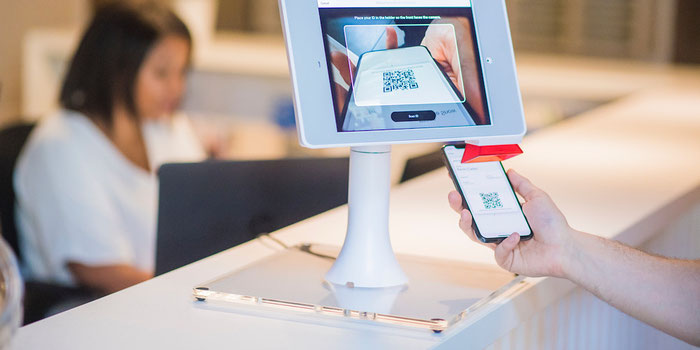 If you do fly, choose to carbon offset your flight. Anything to help reduce your carbon footprint is a step in the right direction.
Use your phone or tablet's headphones to plug into any inflight entertainment so you don't purchase or use their plastic disposables. 
Avoid airplane waste products. Pack snacks. Ask to use your own jar or bottle. Don't get ice because it uses an additional cup. Say no to single use straws and napkins.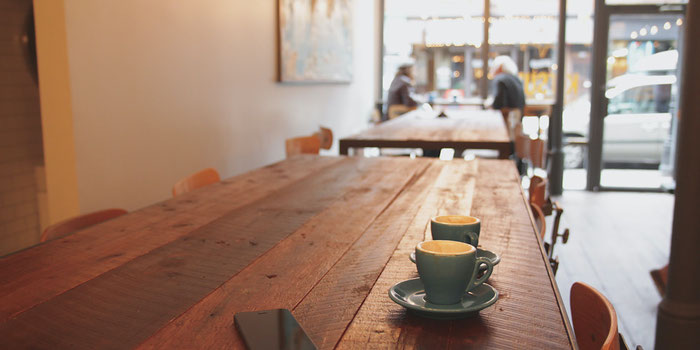 dining tips
Eat at sit down restaurants and eat off of actual plates and silverware. You'll cause zero packaging to be used, plus it's fun and a great way to sample the local culture. 
Try local street foods. Most are easily handheld and packaging-free. Say no to extra wrapping papers, napkins, or containers.
For takeaway food, try to aim for establishments that use eco-friendly, recyclable, or better yet, compostable food containers, utensils, napkins, or straws. If a restaurant doesn't use recyclable or sustainable items, don't be afraid to voice your opinion that it's something you'd like to see. And, never let anyone give you styrofoam! That darn evil number 6, foamed polystyrene, is not at all widely recycled, and is just pure trash.
Carry a lightweight spork, or a bamboo utensil set so that you never have to use plastic disposables. 
A re-usable container can be used to get takeaway food, transport leftovers from restaurants, or buy in bulk from a shop.
Carry a reusable napkin or small absorbent towel or cloth that can be used instead of napkins or to wrap up snacks or food items.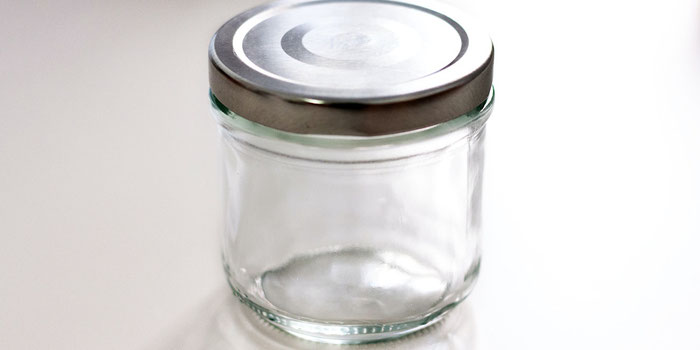 A simple mason jar can be a great option for drinks, snacks, foods, beverages, toiletries, or to take home leftovers. And since its heat resistant, it can be used for hot coffee and tea as well. Save a disposable coffee cup.
Always use a reusable bag for shopping. You can use your backpack or pack a lightweight, foldable tote bag.
Mesh produce bags eliminate those pesky plastic produce bags. Plus they're multi-functional. They make great beach bags. 
Shop at farmers markets or natural shops for the best local and seasonal produce and to buy bulk foods like nuts and beans.
Try to eat and drink as local as possible by patronizing business that strive to source local produce. Shop for local and seasonal fruits and vegetables. Drink local microbrews and locally produced wines. Support cafes who roast their own coffee beans. Slow food is better for the environment. And local, local, local.
Go vegan. A plant based diet significantly reduces your carbon footprint and avoids contributing to wasteful animal agriculture.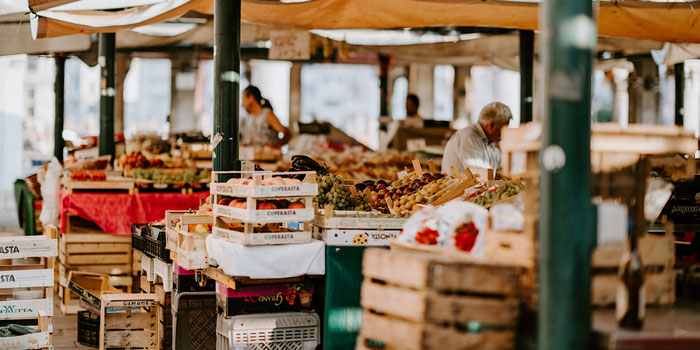 destination tips
Walk as much as possible. Zero emissions. Plus it's good for you. And you'll get a more immersive, authentic travel experience.
When you can't walk, take public transport as often as you can to reduce your carbon footprint.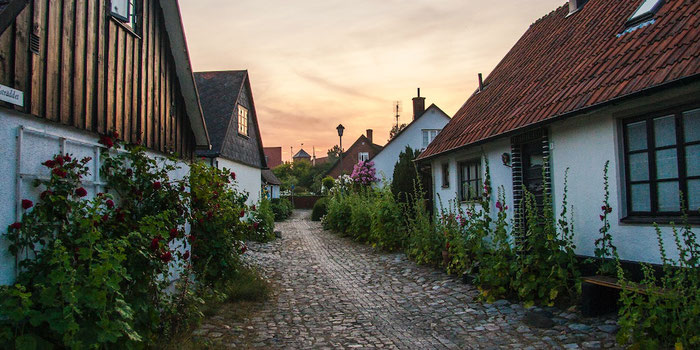 If you do stay in a hotel, put the no housekeeping sign up so all your linens don't get laundered every day and waste water.
Be ever mindful of your consumption. Conserve water. Turn off lights. Lower the heat or the AC. Skip the dishwasher, the microwave, and the clothes dryer. You don't need them.
Don't buy souvenirs. Use your camera to save your memories. It's more unique, totally free and takes up no space.