I often get asked how I live on the road full-time as a minimalist traveler. The prequel to this article, Carry-on Only: Travel in 11 Pounds is one of my most popular posts, so it's time to write a newly updated detailed packing list to show exactly what I choose to own and why.
carry-on only travel
First I'll explain that I travel strictly carry-on only. I never check bags. It costs time, money, stress and you really don't need to drag so much stuff along with you. Not only do I travel carry-on only, I also travel under-seat only. I never use the stupid overhead bins.
I find it super annoying to have to wait for people to put everything in and then take everything out of the overhead compartments, especially when I'm standing like an awkward flamingo waiting to get off the plane. Instead I sit down, slide my bag right under the seat in front of me, and then I'm buckled up and relaxing in my seat while everyone else takes a million years to get settled.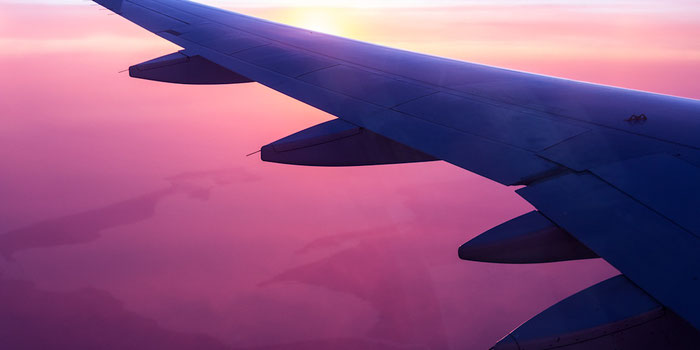 Likewise, on a train or a bus, one small bag can easily live right at your feet or even on your lap. Bonus: you now have an instant footstool, desk, insulator, or pillow. And, double bonus: you don't have to put your stuff in the luggage racks and risk it getting swiped.
I still manage to travel in 11 pounds or less, as I find this easiest to encompass all airline's rules, especially Wow Air, since I'm very much in love with Iceland. And yes, Wow Air does, in fact, weigh your bag every time. You gotta be under the limit if you want the purple seal of approval. Which you do. So here is what I currently own, weighing in at 11 pounds (5 kgs).
Bag
---
lightweight backpack
My bag is a Lite Gear Mobile Pro. I used to carry a backpack, purse, packing cubes, organizer bags, and protective cases for all my gadgets, but I've scaled that all down to just one bag. Super versatile, it can be worn as a backpack or cross body bag. It has padded pockets for laptop, pad and phone. It's lightweight at only 2 pounds and recycled polyester. 
Gadgets
---
iPhone
Unlocked iPhone. Love the simplicity, wireless syncing and ease of use. Unlocked to use a global sim card.

iPad mini
Wifi & cell iPad mini you can do everything with. Cellular version so you can use global data if no wifi.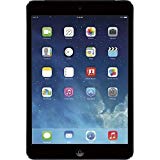 macbook retina
12 inch MacBook. Super lightweight, fantastic keyboard, beautiful retina display.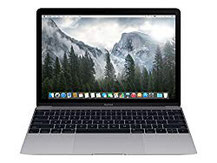 Clothing
---
shirts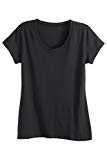 pants
3 pairs of pants. Also all black and organic. Various lengths and warmths.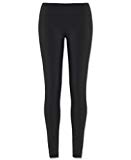 socks
3 pairs of socks. Socks come and go, and suspiciously disappear.
swimsuit
Undies you don't need to see plus a swimsuit for getting in water whenever possible.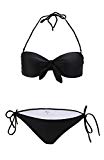 hoodie
A hooded sweatshirt. Because it's cold on planes and layering is always right the way to go.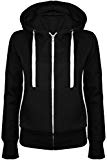 jacket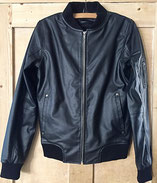 capsule wardrobe
Here's where I write the disclaimer that I'm not into fashion or brand names. I petsit full-time, so I spend the majority of my time with animals who are mostly color-blind and don't care what I look like. And clearly I have the wardrobe palette of Johnny Cash.
I can easily go a week without doing laundry. And then it's only one tiny load in a washing machine, or can all be hand-washed in a sink and hung to dry in a few hours. On travel days, I wear the heaviest pieces so that weight doesn't count against my bag weight.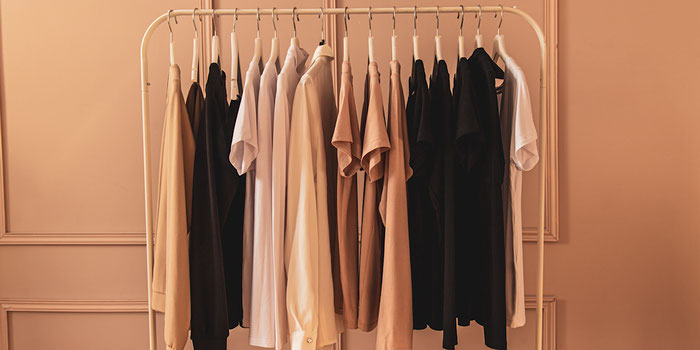 It's way easier than you'd think to have a capsule wardrobe with so few clothes. A few multi-functional pieces, much like a versatile scarf, can work really well year-round. Layering is your friend. You can always change along the way and adjust for the temperature, the continent, the activity, or the season.
If I need to add pieces, I always shop second-hand stores. There's no point in buying brand new clothes and fast fashion is destroying the planet. I got my North Face jacket at a thrift shop in Brighton for 15 pounds. Can't beat that deal. If I need to subtract, I drop them at clothing donations sites like Salvation Army or Goodwill. Someone can always use them again. 


Textile waste spared - I do recommend going for quality on things you need to use everyday, because replacing them costs more and creates more waste. So if you're clumsy like me and worried about breaking delicate yet essential things like glasses, check out choosing the right glasses for travel and hiking sunglasses guide by Globo Surf. Better safe than sorry when it comes to your vision. You need to see.
Shoes
---
flip flops
Because you need them. For general wear, pools, showers, or if you like to walk on the beach as much as me.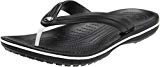 walking shoes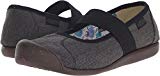 boots
Rad boots from Vegetarian Shoes. For rain, snow, or if I just want to look cool.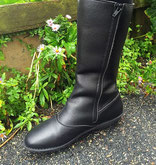 Accessories
---
adaptor
An international adaptor that doubles as a surge protector to stay charged safely.

Toiletries
---
toothbrush

clippers
Because no matter how much I threaten them, my nails refuse to stop growing.

zero waste travel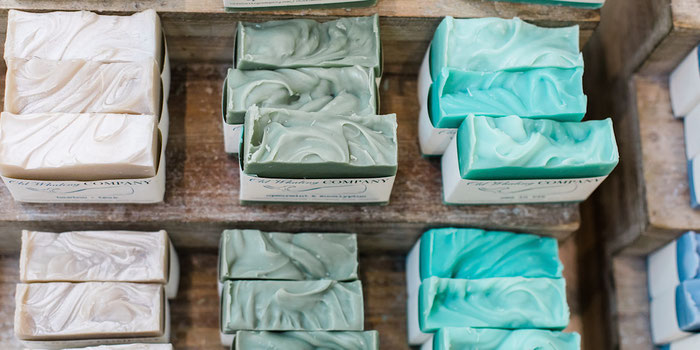 I travel liquid-free. A huge benefit of not carrying any liquids means never having to bother getting your liquids out at airport security! I can waltz right on by while everyone else is fiddling around with their plastic bags and little ounces of shampoos. It really saves lots of time. And I also never have to worry about anything spilling inside my bag or exploding at high altitude either. Win-win.
I've ruthlessly pruned out all the crap that I don't need, and this is what remains. When your entire life fits in one bag, the real estate quickly becomes quite valuable.
Never Ending Voyage has been traveling full-time with just carry-on luggage for 6 years. The book The Carry-On Traveller shares practical tips to help you pack light and never check luggage again!