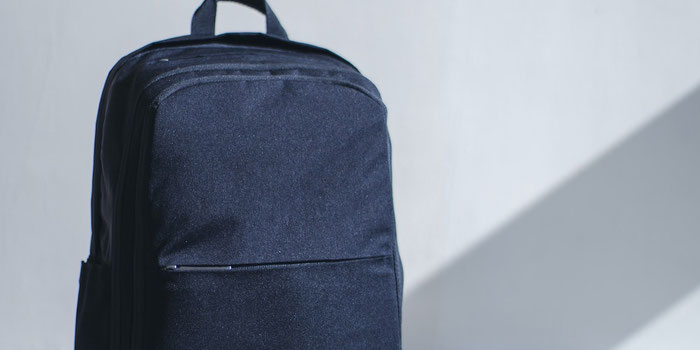 As a minimalist traveler, I'm constantly on the lookout for the perfect bag. 
It almost became something of a quest.
A quest for my precious. 

I've tried out a handful of bags and some were ok, some weren't, but I never really fell totally head over heels in love with any of them.
Do I expect too much from a bag?
Uh, yeah, probably.
Here's why.
I'm an extreme minimalist, I like to make travel easy and travel light - 40 things light.
So my bag is pretty darn important to me, since it has to be lightweight, super functional, and smart, because ultimately, it literally carries everything I own. 
One day, I stumbled across Lite Gear and I was immediately attracted to them because they make lightweight travel gear that's actually recycled!

It's made out of plastic bottles!
Since I like to be as green as possible (because we only have one planet, you guys!), I really love when I discover great eco-friendly products. 
"At LiteGear, we are inspired by travelers – those individuals who courageously cast out into unfamiliar places seeking a sense of renewal and wonder."
lightweight
Now let's talk shop. 
They have so many different bags, but I decided that the Mobile Pro was the one for me. In black, of course. 
Weighing in at just about 2 pounds and measuring 17" x 10" x 9", this genius bag is light enough to add to my 11 pounds of life and also fits all commercial airlines' personal item size requirements, so it can always be carry-on.
I will never ever have to check it.
versatile
The most versatile bag I've ever owned, can be worn as a backpack with one or two straps, a cross body bag, carried by its top handle, or can even be attached to other bags.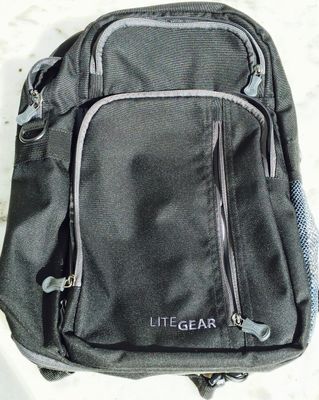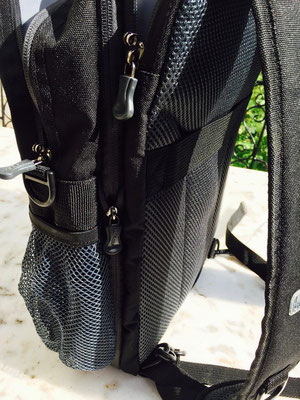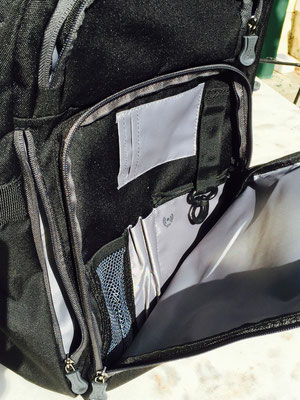 It has an RFID blocking pocket big enough to fit a passport, international drivers license and a stack of cards, with room for more.
And it even zippers so stuff can't jump out and run away.
Also has a key holder, pen holders, and a mini flashlight so you can see in the dark. 
They weren't lying when they called this a smart bag.
They've thought of everything a traveler needs.
There's a zipper in the middle that will expand the bag by 3 more inches if you need more room.
35% more room, to be exact.
Which comes in handy if you want to stuff in your jacket, or lots and lots of snacks. 
storage
It has tons of compartments so everything can be easily organized, including padded pockets for my Macbook, iPad and iPhone.
This rocks because I've dumped all my protective cases, which lost me another pound of weight, because all my devices are totally secure in their little homes.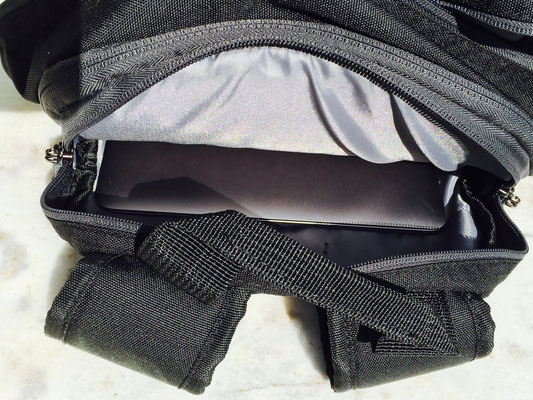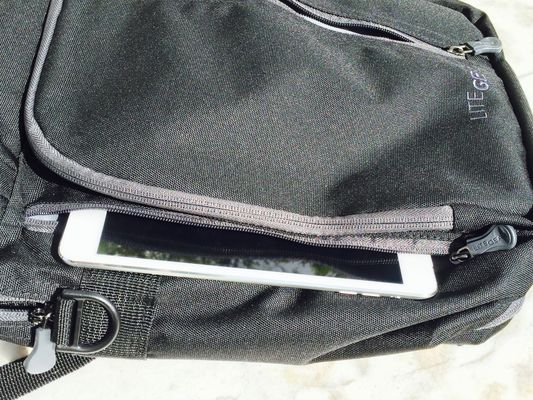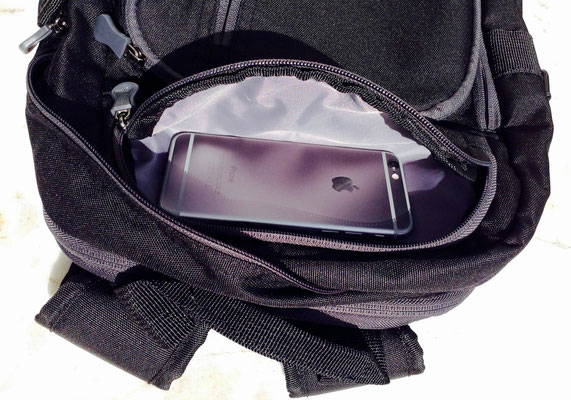 I can now breeze even faster through airport security since all I have to do is unzip, pull out the gadgets, then slide 'em right back in on the other side.
This feature alone saves so much time.
Everybody wants to be the fastest person through the security line (don't they?) and now I can totally rock it.
Zip, zip, zip. 
apps
Something totally unique to this bag that I haven't seen on any others, it come with apps!
Being an apple fan, I hear the word apps and I just get too excited.
Productivity!
Organization!
Yay!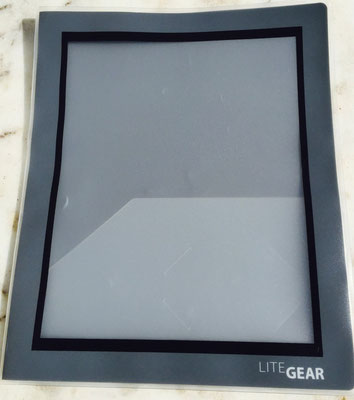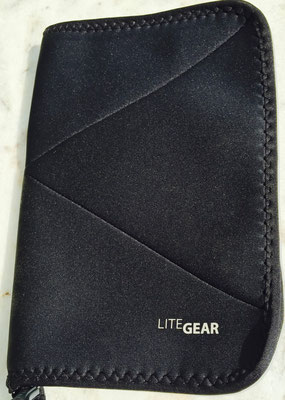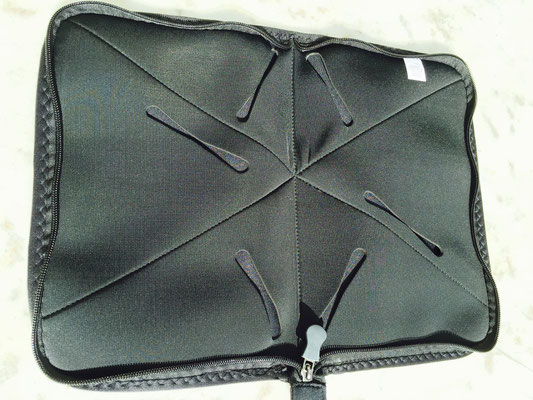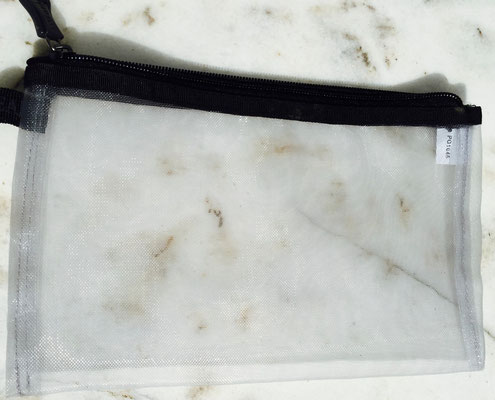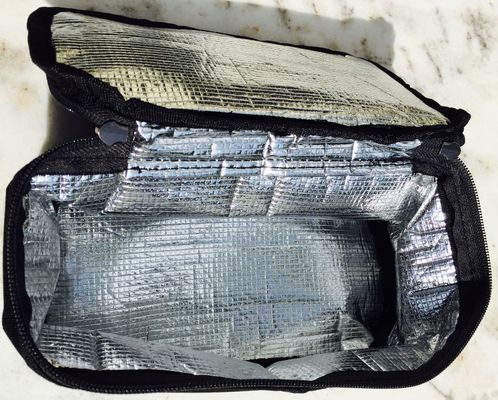 There's a document holder, for all those papers you want to keep safe.
Something that might come in handy if you have printed out travel docs or proof of travel insurance for immigration.
A cord organizer that holds down all those pesky cords.
What a lifesaver.
A small accessory pouch, for any little tidbits that need extra wrangling.
And, a thermal container.
Because, food!
check out lite gear
Head to Lite Gear and check out their travel products: bags, wallets, cubes, and more!