Keepgo is a super user-friendly global data sim card ideal for any world traveler. 
Data access is absolutely essential when traveling and especially important for those that travel full-time.
We need apps, we need maps, and we need reliable data for everything we do.

With 4G speeds in 70+ countries, and a convenient app to refill data on the go, Keepgo is a smart choice for international data coverage, in a lifetime sim card or a mobile wifi hotspot. 
Here are some more great reasons why you should choose Keepgo as your travel data sim for easy international roaming and seamless internet connectivity around the world. 
instant setup
Fast (and free) shipping will get your sim to you in no time.
When it does, the setup and installation is quick and painless.
It arrives ready to use, so all you have to do is slide the sim in your phone or tablet with the eject tool that's included in the package.
Then just activate it and connect to the APN and you're good to go.
You also get a handy little user guide booklet to guide you along and answer questions. 
global coverage
With lighting fast 4G LTE speeds, no throttling, and coverage in 70+ countries (and expanding) around the world, Keepgo can keep you connected anywhere you want to travel.
There's a list within the app so you can verify your travel pans and check which countries are covered.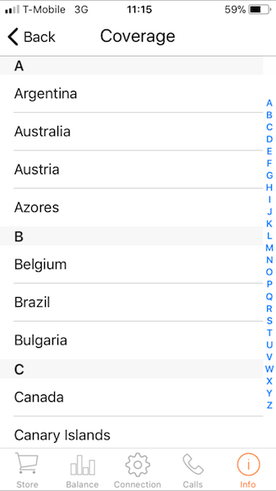 easy app
My phone is full of apps for travel and apps for food and I need data to use them.
So it's really convenient that Keepgo's app lets you do everything from refill data, check your connection, contact customer service, and add on more communication apps, all from your phone.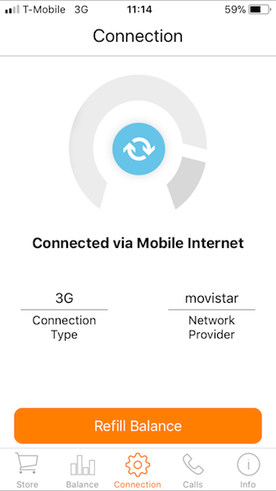 refillable data
The sim card automatically comes with 1 gigabyte of data. 
Easily refill more data online as you need it or choose to auto-refill so you never have to worry about running out.
Your data credit is available for one whole year. 
To keep it activated, just refill it at least once during the year to extend the credit and keep it valid.
You'll even get a reminder message to top off when your data gets low. 

As a zero waste traveler, I really love that the sim itself is not only refillable, it's also a lifetime sim card you never have to replace.
This means never having to buy another global sim or worry about purchasing and disposing of local sims in every country you go to, so it's easier for you and more eco-friendly for the planet.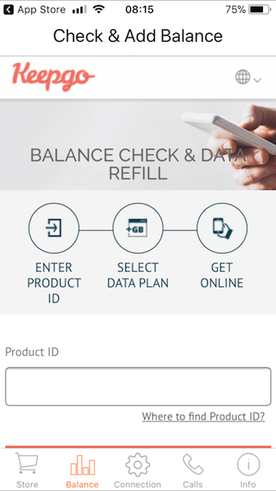 24/7 support
24 hour support is a huge plus when it comes to global sims because you never know when or where you may need help.
You can call, email and live chat with customer service anytime.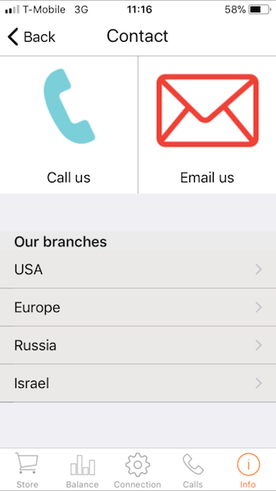 travel card
This may be my favorite part of the sim card package - a sim card holder that doubles as a travel info card!
The back holds 2 nanos, 2 micros, and 2 standard sims, plus 2 extra nano holders, and a sim eject tool - all in a card that's about the size of a credit card. 
If you need to keep multiple sims, you can store them right next to the tool to switch them out.
So convenient for folks like myself since I like to keep sims in all of my devices.
Sometimes I'm given a local sim card while house sitting around the world and now I can store whichever ones I'm not actively using in a safe location for easy access. 
Plus I lose eject tools on the regular and you'd be surprised at just how rare paperclips can be when you need one.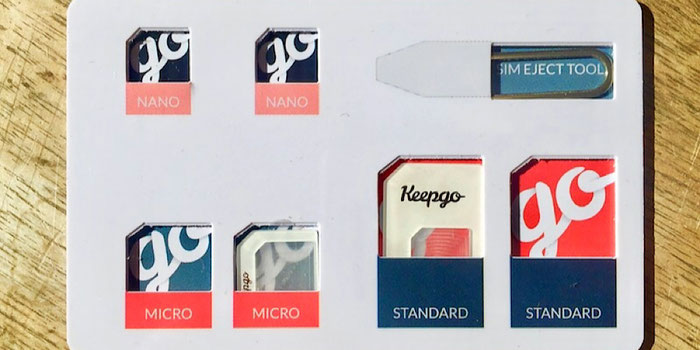 The best feature is the front of the card showcases a collection of picture icons that you can use to communicate without any language - such as: bed, wifi, power, toilet, taxi, phone, airport, police, store, food, ATM, and hospital. 
Any traveler needs to know where all these things are at some point and having a simple pictogram you can keep in your pocket could be a lifesaver.
Simply point to what you need whenever you can't communicate in the local language. 
Stay connected, organized, and stay safe.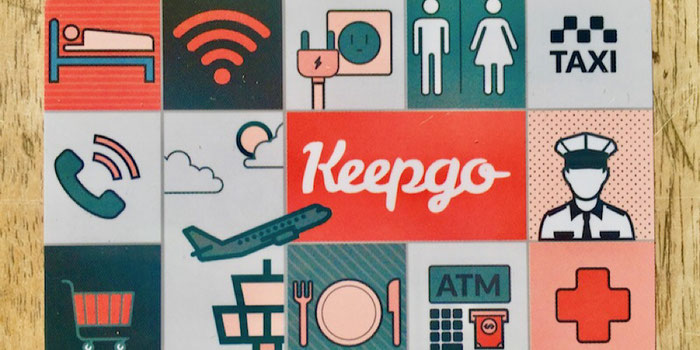 keep data and go travel
Go to Keepgo to order your global sim and get free shipping to 38 countries worldwide. 
A reusable sim makes a perfect zero waste gift for the travel lover in your life!