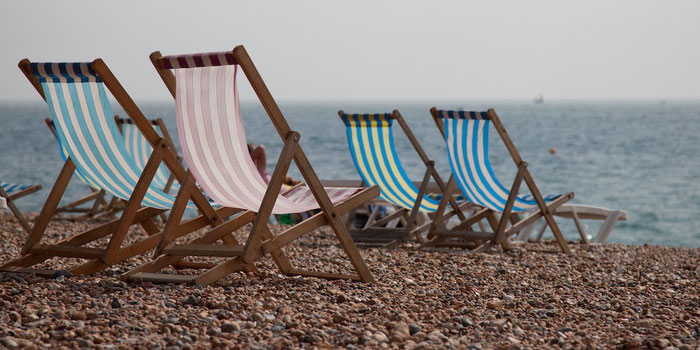 England's famously charming seaside resort destination is getting to be quite an up-and-comer as a popular travel destination. 
Well-known for it's quaint and quirky vibe, Brighton boasts a happy population of artists and artisans, making it a hot spot for trend-lovers, hipsters, and all who appreciate its thriving arts scene, shopping, festivals, food, beer, and scenery.
And, my absolute favorite thing about the city is the sense of calm and well-being that envelops you.
It's such a relaxing, chill, peaceful place.
Read on for some of my favorite things about this magical city.
Beautiful
Classic Victorian architecture lines the city streets.
Sea views are virtually everywhere.
The coastline itself is spectacular single beach that stretches almost 9 kilometers long.
All along the beach and especially on the famous Brighton Palace Pier, you will find classic amusement park rides, combined with beautiful vintage Victorian architecture. 
Also on the beach is the construction of Brighton's newest claim to fame, a new landmark, British Airways i360, a massively tall donut-shaped cylinder that will actually be the highest vertical cable car in the whole wide world.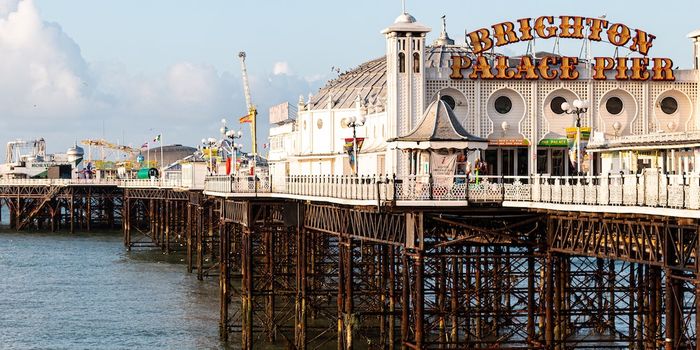 Historical
Brighton has a fun and interesting past.
It's history dates all the way back to 3000 BC, full of stories of Celts, Romans, and Anglo-Saxons.
You can find beautiful old churches dating back to the 10th century sprinkled all over the city.
In the Georgian era, Brighton was made famous by King George IV himself, who constructed the very Indian-inspired Royal Pavilion while he was Prince Regent, to be a huge party mansion for himself and his friends.
The mid-1800's railways then brought loads of vacationers from London down to the fashionable resort town to eat, drink and be merry in the "London by the Sea".
King George IV himself was famous for being quite the lover of creature comforts.
It is said that his favorite things were food, drink, women and horses.
Maybe that's why I love this town so much.
People have historically come here to love life.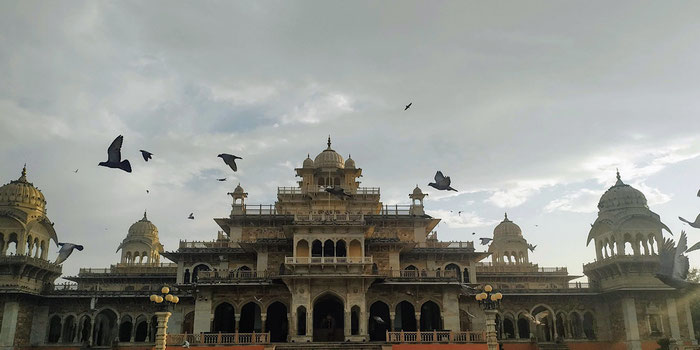 Walkable
Since it's such a compact little town, it's super easy to walk pretty much anywhere, which makes Brighton perfect for exploring.
I've walked from one end to the other countless times.
I love it because you can explore all the awesome and unique little neighborhoods so easily.
There are endless nooks and crannies to discover.
And, double bonus, all the walking helps burn off some of the calories from all the delicious food and beer you will surely find along your way. 
There are so many beautiful old traditional English pubs to enjoy a nice pint.
I highly recommend a visit to the oldest pub in Brighton, the Cricketers.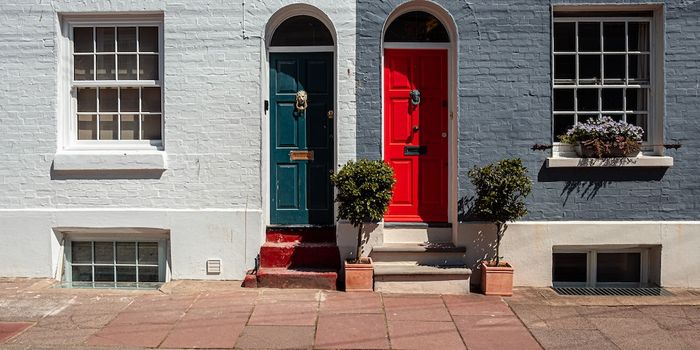 Artistic
Brighton has an amazing local foodie, arts, music, and theater scene, and is seemingly always a buzz with new festivals.
The city is teeming with artists and creative people, which is evident everywhere you go, from art and photography galleries, art installations, street graffiti, tattoo shops, music shops, and even all the people you'll see with unicorn hair!
So much creativity and inspiration everywhere you look.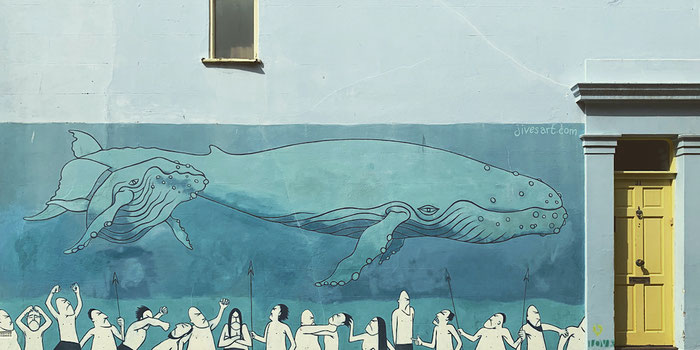 Mindful
Brighton, being heavily influenced by artists and free-thinkers, is a surprisingly conscious, modern and hip city.
It is LGBT-friendly, eco-friendly, and vegan-friendly.
So many business implement green practices that it's the norm, not the exception.
Many restaurants strive to use local, seasonal and organic produce and suppliers, as well as use eco-friendly products and containers, as well as participate in community events and aim to give back to the community whenever possible.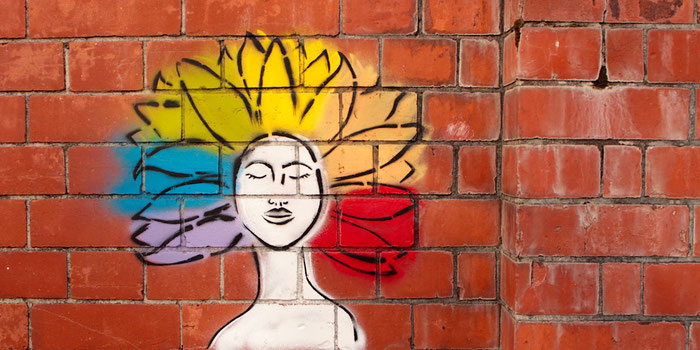 Animal-Friendly
A super animal-friendly community, you will see dogs everywhere, walking in the streets or accompanying their owners at cafes or pubs. 
And, as far as food, there is nothing short of an absolute abundance of healthy vegan food.
You can find anything from cheeseburgers to fish to pizzas to cake and ice cream - all vegan!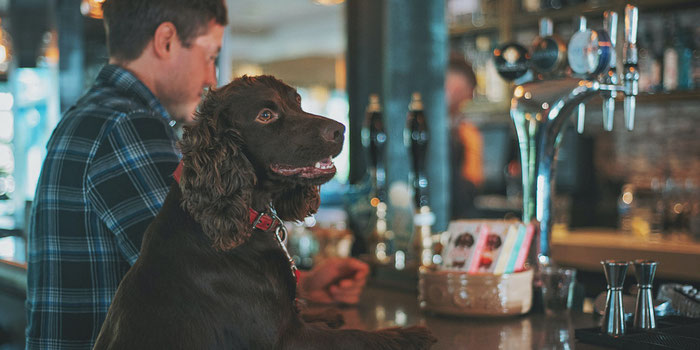 Go see Brighton. 
Prepare yourself for some amazing mouth-watering food porn and check out more of their delicious foods.
It's just one quick train ride south from London.
But first, you'll need a place to stay, so find one with Expedia!