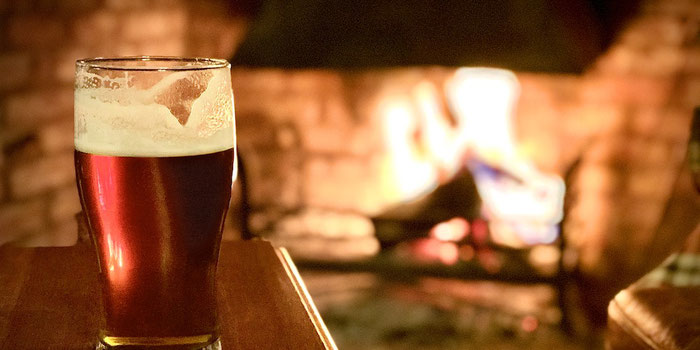 Why are British pubs so unique?
There's something so quintessentially charming about UK pubs. 
I always look forward to visiting new pubs whenever I'm in the UK, or whenever I'm allowed into the UK. 
I really enjoy spending time in the pubs, drinking beer of course, and hanging out and generally just enjoying life.
I was pondering exactly what makes them so special, as compared to bars all over the world, and I came up with some defining characteristics of what I think mark a classic British Pub.
classic shaBby chic decor
Simple white candles in charming old liquor bottles adorn the tables. 
Likewise, simply arranged and colorful fresh flowers, also in charming old liquor bottles, sit next to the candles, completing the very relaxing and picturesque classic little still-life for you to enjoy on your table.
You'll also often find twinkling strings of Christmas lights (aka: fairy lights) that always give off a certain whimsy and charm.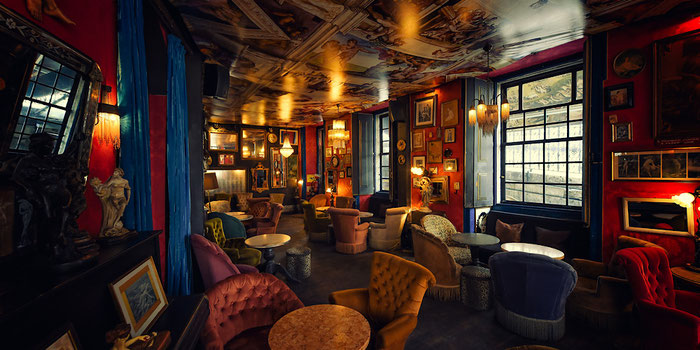 The furniture is often made of up a smattering of worn-in, mismatched tables and chairs but everything seems to go together perfectly in a shabby chic kind of way.
You can find huge comfy chairs to relax in and large cozy couches that you sink down into and can easily hang out in for hours. 
And let's not forget those beautiful long old carved wood original bars.
Solid, wooden snakes that not only stand the test of time, they get better with age. 
friendly folk
This goes for the friendly patrons of the pub as well as all the staff.
I find that there are so many pubs that often there is one for every neighborhood, so they are mostly filled with locals and neighbors who know each other, giving it that real homey-type of feel.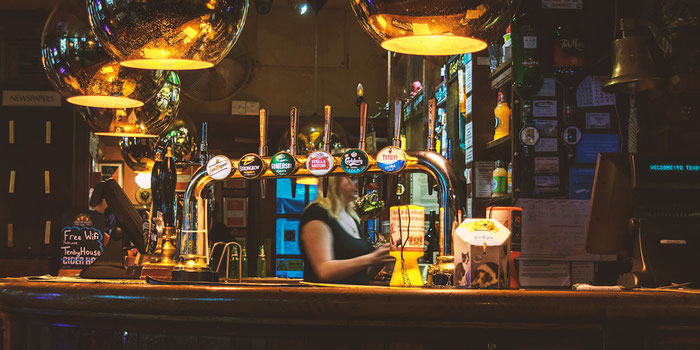 Most British bartenders extremely knowledgable about their craft, yet not taking it too seriously at the same time.
I find them welcoming, polite, and charming. 
Also, manners!
No one is loudly or obnoxiously answering their cell phone in a pub.
properly poured pints
This is very nearly an art form in this country.
And no art is complete without the proper frame, which in this case, is accompaniment by the matching brewery's beer glass.
And not just matching just the brewery; but also matching the exact glass designed specifically for the particular beer you are drinking, to enhance the flavor and help to ensure that you experience the beer the exact way the brewmasters intended.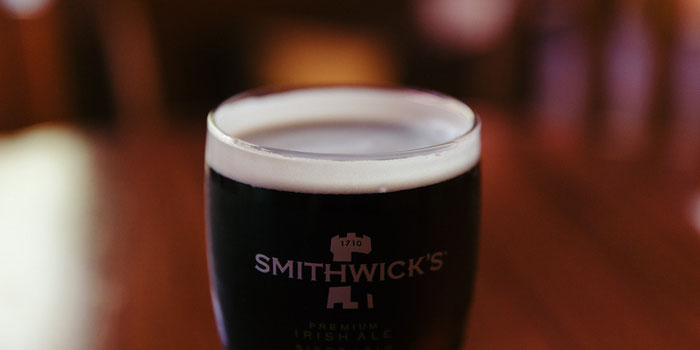 I don't know how they always manage to get it right every single time, but it is darn impressive.
The simple logistics of it make no sense to me.
What if everyone orders the same beer?
How many glasses do they actually have?
How fast are they cleaning them?
And now, when I order a draft beer in any other country, I experience a tinge of disappointment if it's not served in its matching glass.
I know... Beer snob, much?
Also popular for great homemade food menus, the pub is a great place to grab a delicious homemade lunch or dinner anytime of day.
home cooked meals
Pubs have menus full of classic British dishes that are as close to getting a home cooked meal as you can get.
From burgers to fish and chips to the quintessential Sunday Roast, there's always something delicious to eat.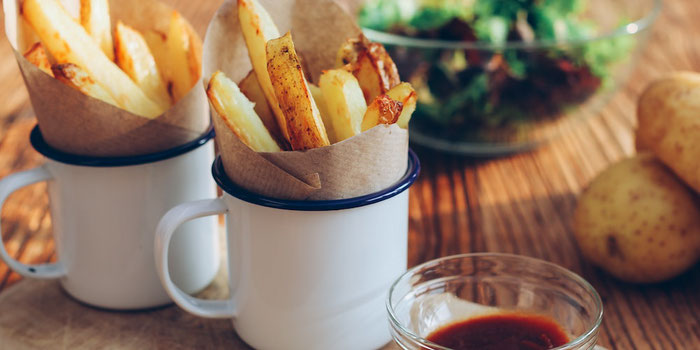 Candle and firePlace ambience
There is almost always a large old medieval-looking heathen stone fireplace and in the winter months, or whenever it's chilly (hey it is Britain after all), it'll have a huge roaring fire in it that you can cozy up to and also which seems to keep the entire place nice and toasty, no matter what the weather is outside.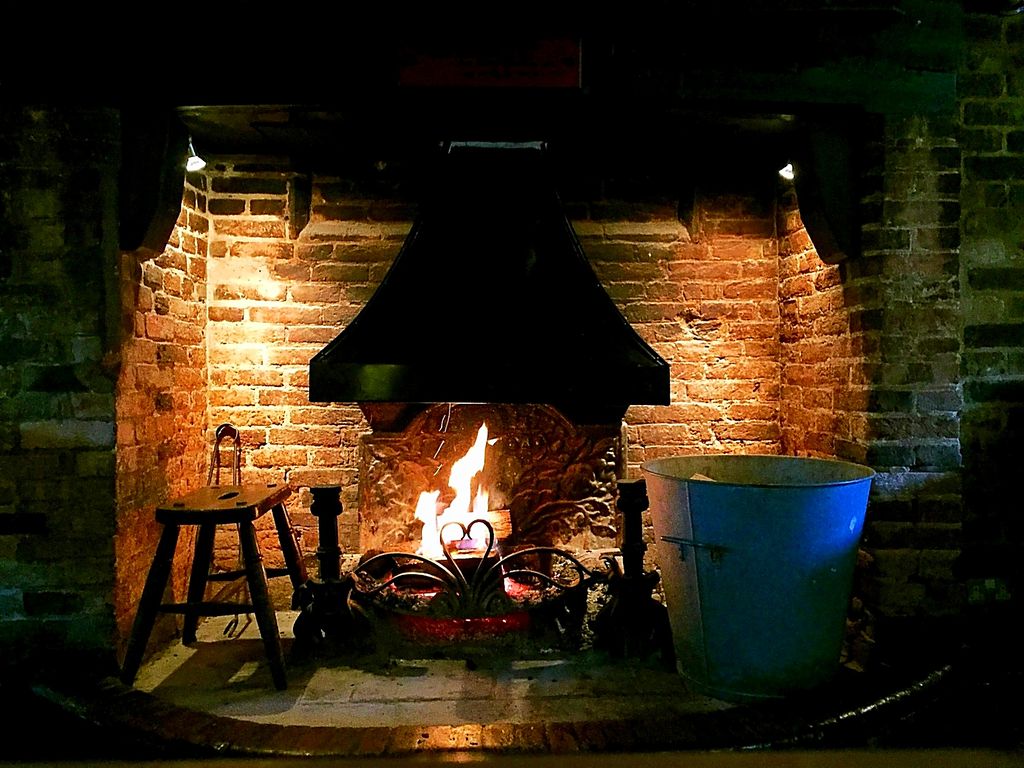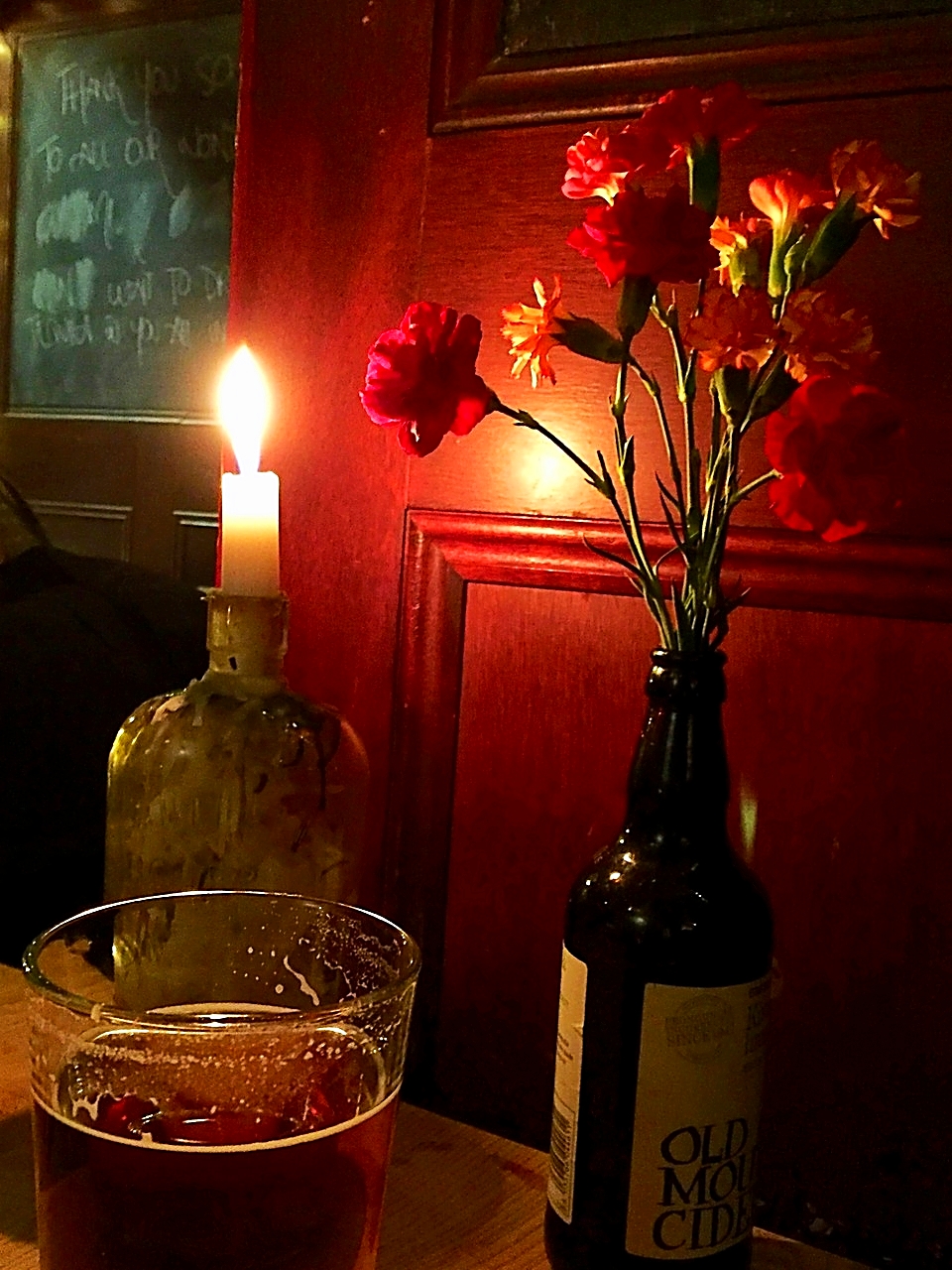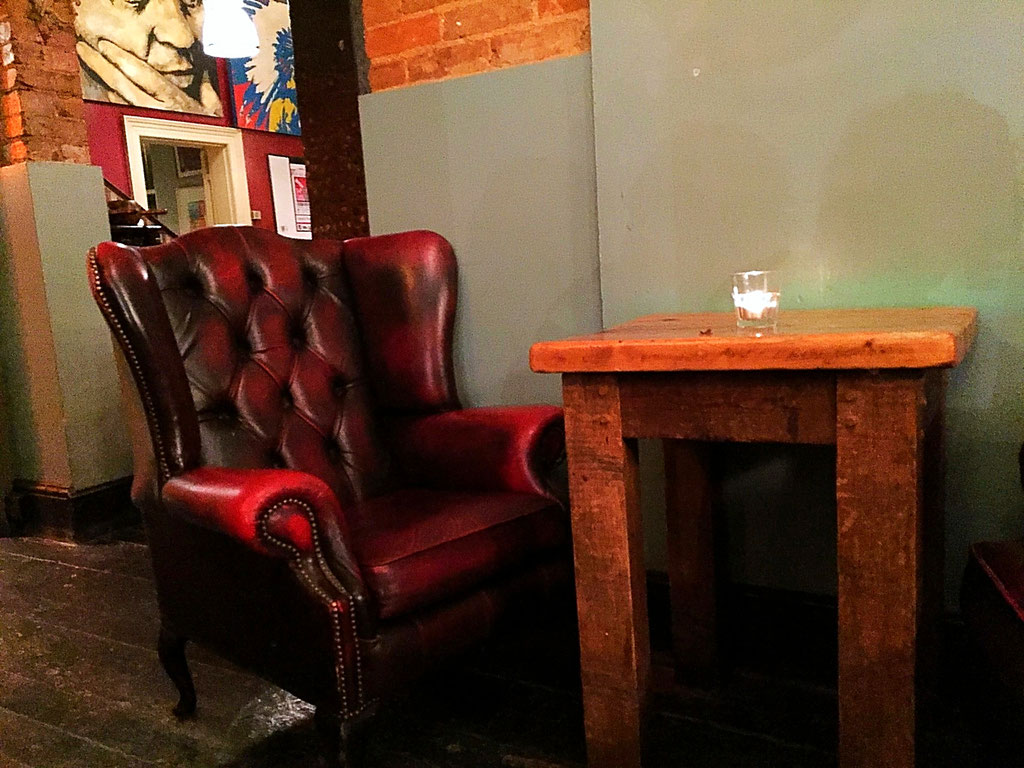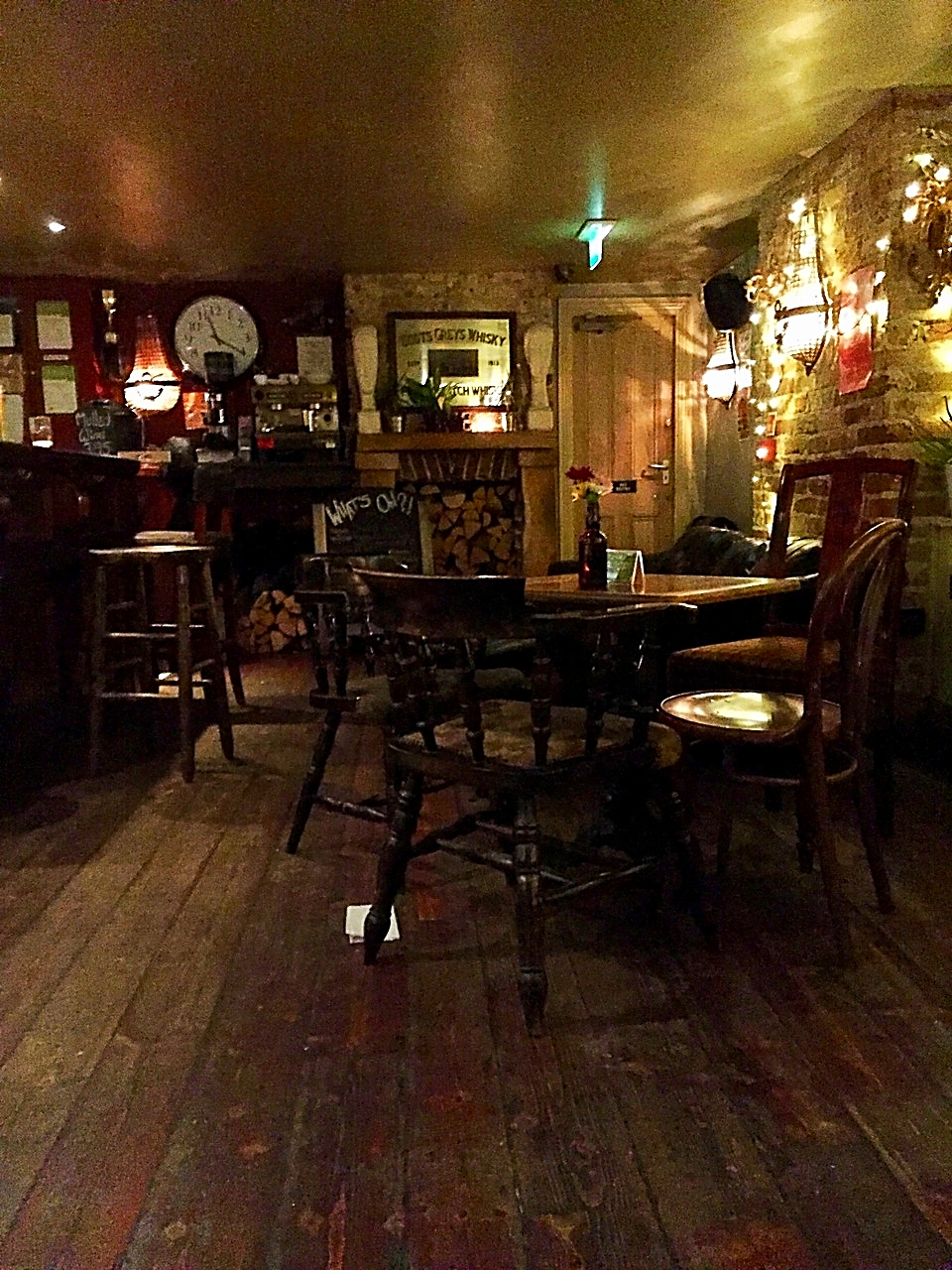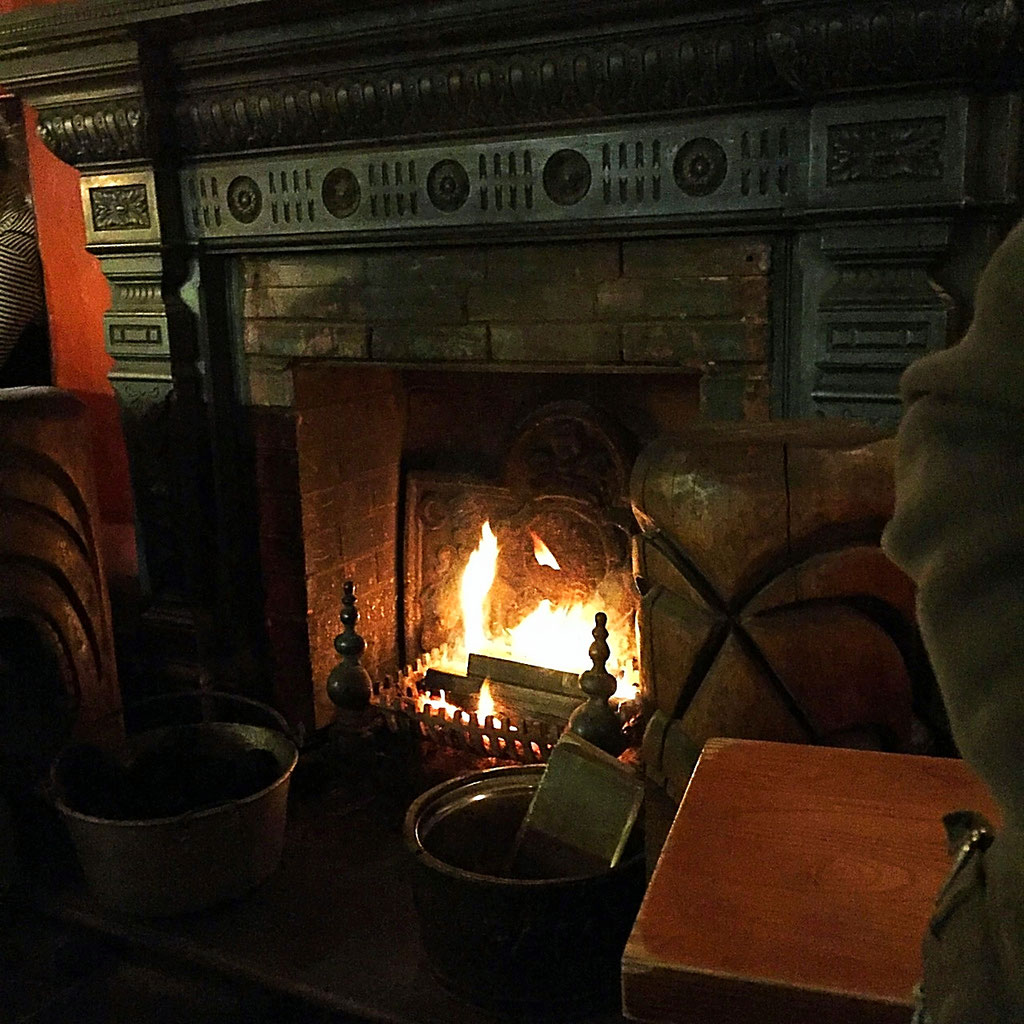 dog-friendly space
All the pubs allow dogs and you often see dogs lying about on the floor or under the tables.
I think it's sweet that people can take their pets with them while they eat, drink and socialize instead of leaving them at home by themselves.
And I love meeting dogs.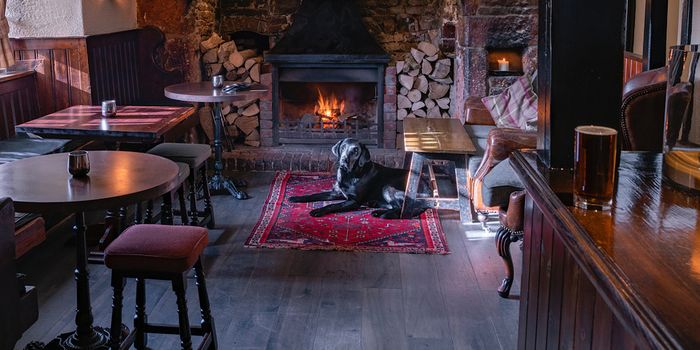 living room vibes
Spending time in a British pub is quite like hanging out in a friend or family's living room for a chat.
People hang out in pubs all day long.
Day drinking has no stigma here!
You can go at noon, early evening, late evening, it doesn't matter.
Anytime's a good time to hang out. 
There's usually boardgames, cards, darts, and lots of fun things to do or play with friends.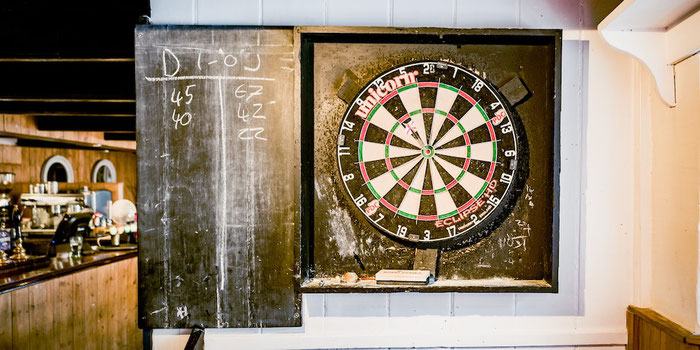 There's even a coat rack by the door.
It's such a welcoming and homey touch.
As an American, I find it completely astounding that everything left on these hooks isn't stolen as soon the minute you turn your back. 
cheeky chalkboards
I love discovering the hilarious chalkboard signs they put out on the sidewalks.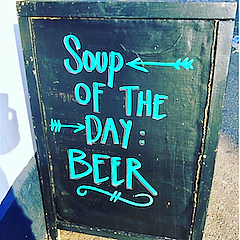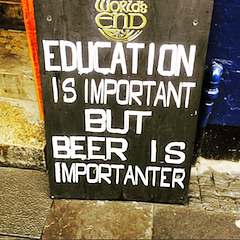 Maybe I'm a sucker for corny jokes (ok I'm definitely a sucker for corny jokes) but I love this light-hearted fun and they make me snicker every time I see them.