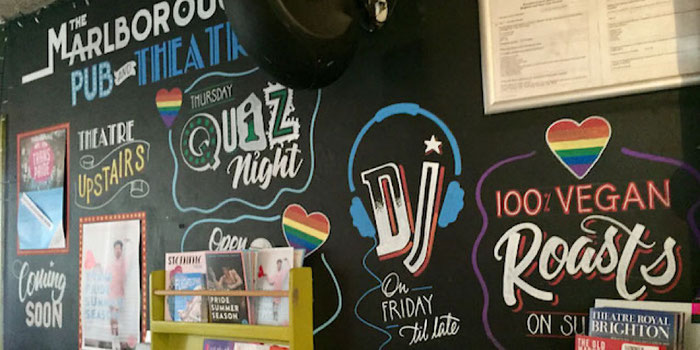 Where's the best deliciously dirty vegan food in Brighton, the vegan food mecca of England?
At Vegan Food Pimp, of course!
Get dirty!

"Cooking is love made visible" is more than just a motto to the exceptionally creative and infectiously passionate Lynn Nicholson - nutritionist, chef, cookbook author, and creator of Vegan Food Pimp in Brighton.
A 100% plant-based menu of freshly made, brilliantly crafted vegan comfort foods proves to anyone that anything can be veganized into delicious perfection. 
With a confident, positive approach, VFP shows just how much darn fun you can really have creating and devouring vegan food!
vegan seitan burger
Being a burger connoisseur, I just had to get my hands on the signature burger.
And wow was I blown away by this mouth-watering masterpiece!
It was an intricately and delicately spiced homemade seitan patty with fresh lettuce, tomatoes, onion, relish, ketchup, mustard, a genius aquafaba blended mayonnaise, a whole gherkin and 3 onion rings!
And it came with a very generous side of mayo to slather all over.
As you do!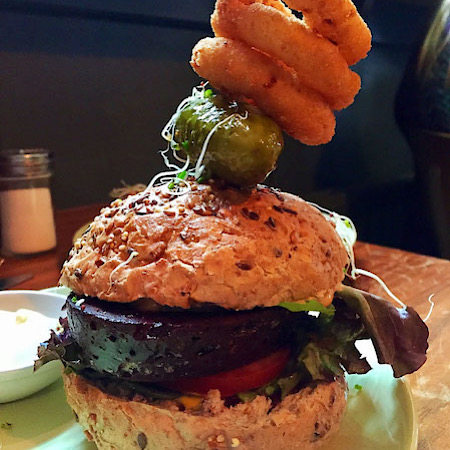 vegan fish and chips
Also a favorite of mine, the battered fish stands out as a crispy, crunchy tumeric infused battered and fried tofu piece.
It's served with a spot-on tangy and creamy housemade vegan tartar sauce, and its usual best friends - chips and peas!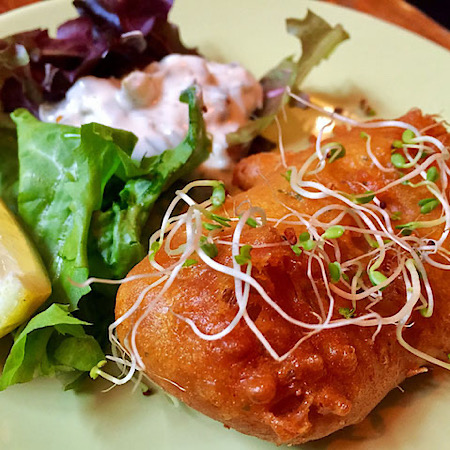 vegan comfort foods
Other notable world-inspired menu options include a special Spanish tortilla dish that was inspired from 11 years of Spanish living!
There's also an iconic 'Murican southern style fried chicken dish that is massive and amazing. 
And of course there's all the classic English favorites such as the famous Sunday roast (rated one of the top vegan roasts in the city), sausage and chips, cheesy chip butty, beans on toast, and the ever ubiquitous British kebab and falafel wraps.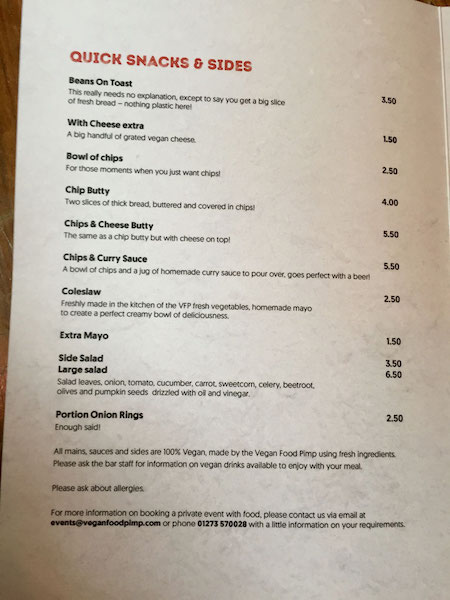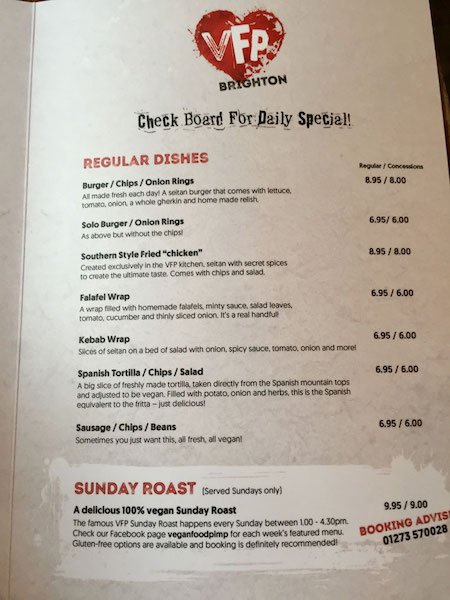 vegan chocolate cupcakes
There's also daily specials, vegan treats (like chocolate cupcakes!), and the pub staff are happy to help you select vegan-friendly drinks. 
All dietary or gluten-free requests are accommodated, as are any vegan meal ideas you'd like to see come into existence.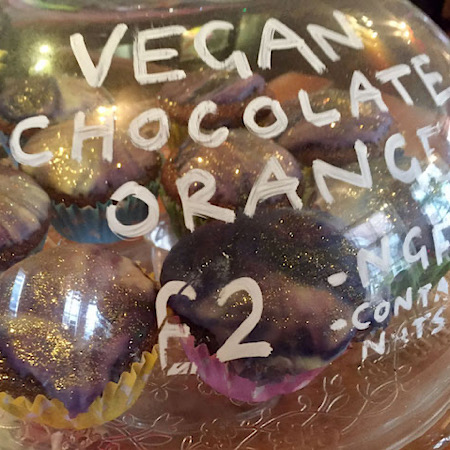 marlborough pub and theater
Go stop in and try some of the delicious noms at Vegan Food Pimp, open Tuesday through Sunday inside the fun and funky Marlborough Pub and Theater at 4 Prince's St, where all are welcome and there's always something interesting going on like shows, music, open mic nights, quiz nights, and more.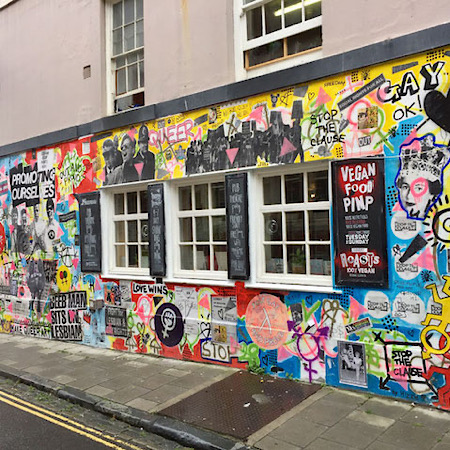 And the fun doesn't stop there... VFP also offers catering for private events, and connect on social media to stay tuned for fun upcoming instructional cooking videos!