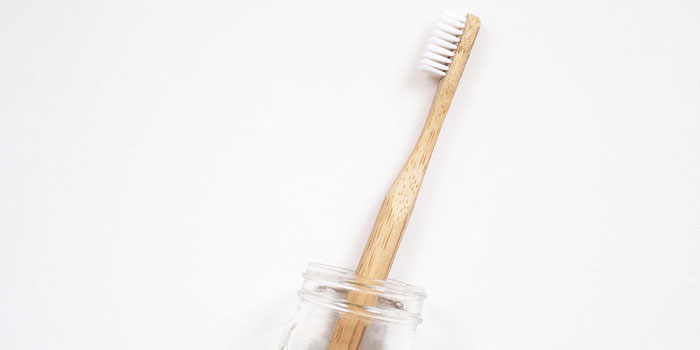 Bristle is one of the coolest companies I've come across - a zero waste toothbrush subscription service in the UK.
They offer a totally eco-friendly dental care set including a toothbrush, toothpaste, and floss that lasts for two months.
Easy breezy mouth care!
Bamboo toothbrush
The bamboo toothbrush is designed with a small head, super light ergonomic handle, and soft BPA-free nylon bristles.
The biodegradable handle is made from Chinese moso bamboo that's fast growing and super sustainable.
And best of all comes in recyclable cardboard packaging.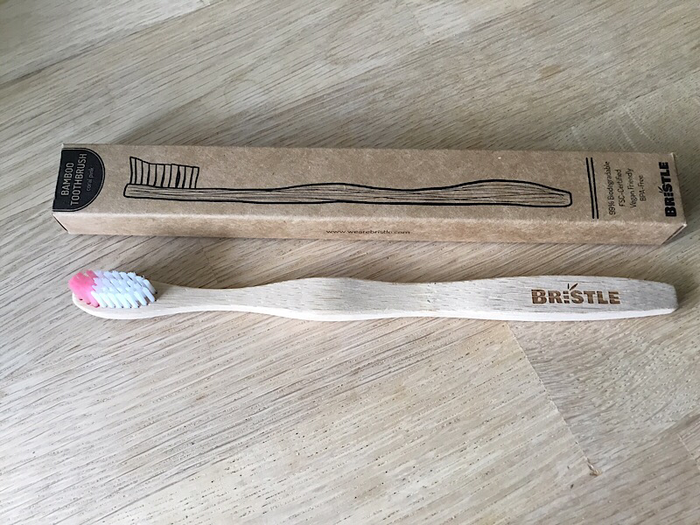 Charcoal floss
The dental floss comes in the cutest little zero waste container I've ever seen - a tiny glass dispenser topped with a teeny aluminum lid.
You get 30 meters of biodegradable floss infused with natural charcoal and a zingy mint flavor.
It's all vegan so it's coated with candelilla wax instead of icky beeswax.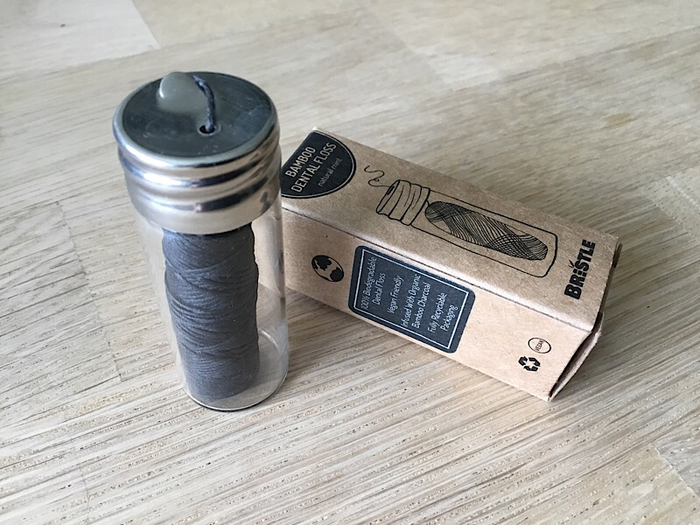 toothpaste tabs
The toothpaste tabs are probably the coolest part.
120 mint tabs come in a plastic free package.
Toothpaste tabs are so much fun to use because you just pop it in your mouth, crunch it up, add in a wet toothbrush, and viola - you have a mouthful of toothpaste!
And since they're solid tabs, they're better for zero waste travel.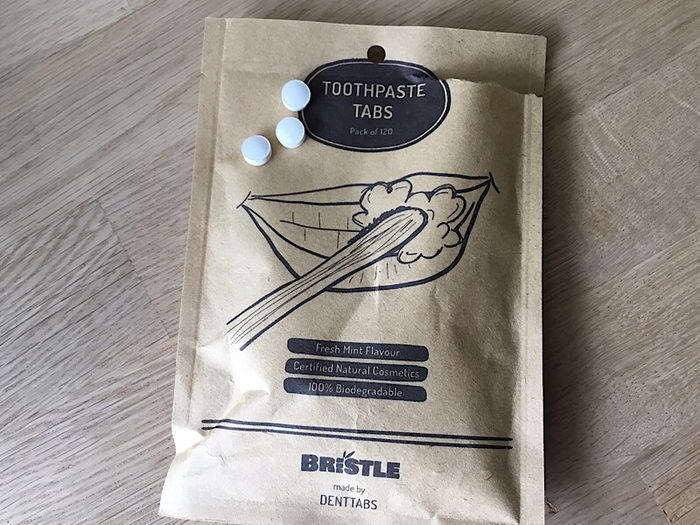 Signup for a subscription
If you're in the UK, head over to Bristle to sign up to a subscription so you never have to worry about replacing your toothpaste, floss, or toothbrushes ever again!