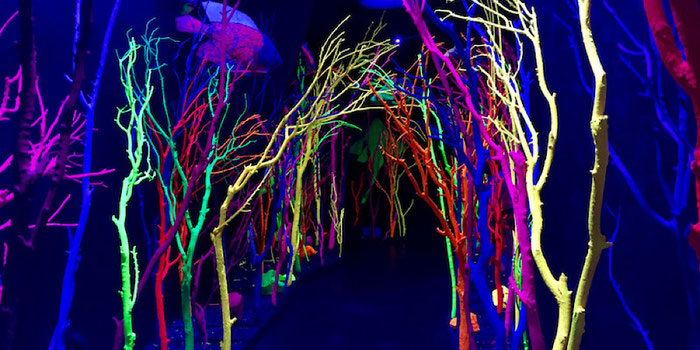 Meow Wolf is the weirdest and coolest art exhibit I've ever seen anywhere in the world.
It's gigantic, it's bizarre, it's interactive, it's immersive, it's mind-blowingly creative and it even comes with a sci-fi mystery to discover.

Fans of George R.R. Martin and his beloved Game of Thrones have been flocking to this massive 20,000 square foot permanent art installation, built by over 500 artists in an old bowling alley Martin purchased in Santa Fe, New Mexico, where the writer lives. 
It's Beetlejuice meets Stranger Things meets Pee-Wee's Playhouse meets Clue meets Hitchhikers Guide to the Galaxy.
That about sums it up.
Confusing? Sure.
Totally awesome? Oh yeah.
Come on down the rabbit hole.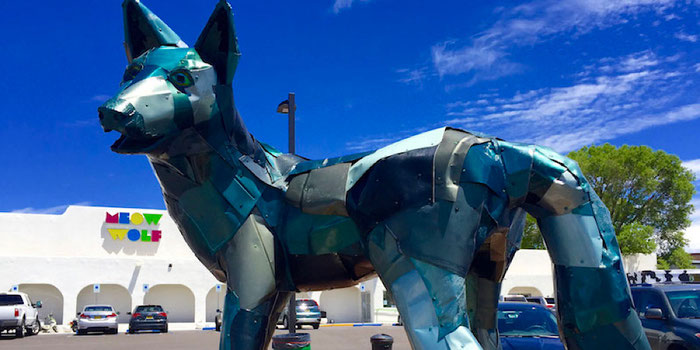 the house of eternal return
Once you get inside, the beginning is a creepy old Victorian House called the House of Eternal Return. 
You go inside the house and can investigate all the rooms, read the papers left about, and even search through their computer files. 
But wait, this is no ordinary house.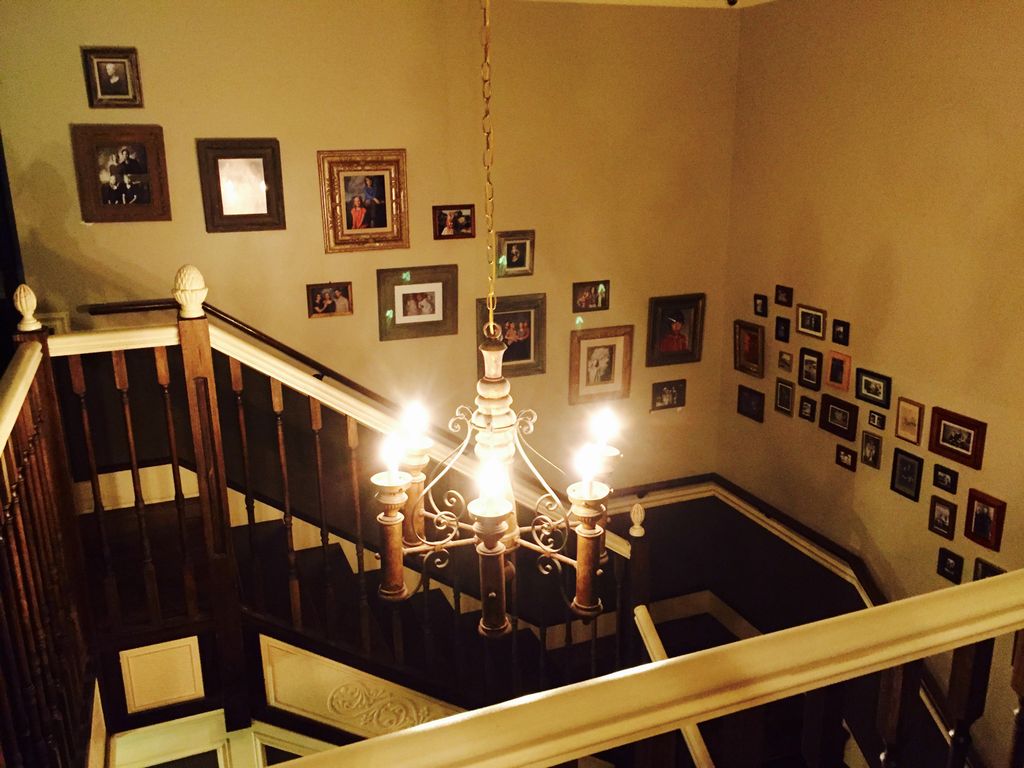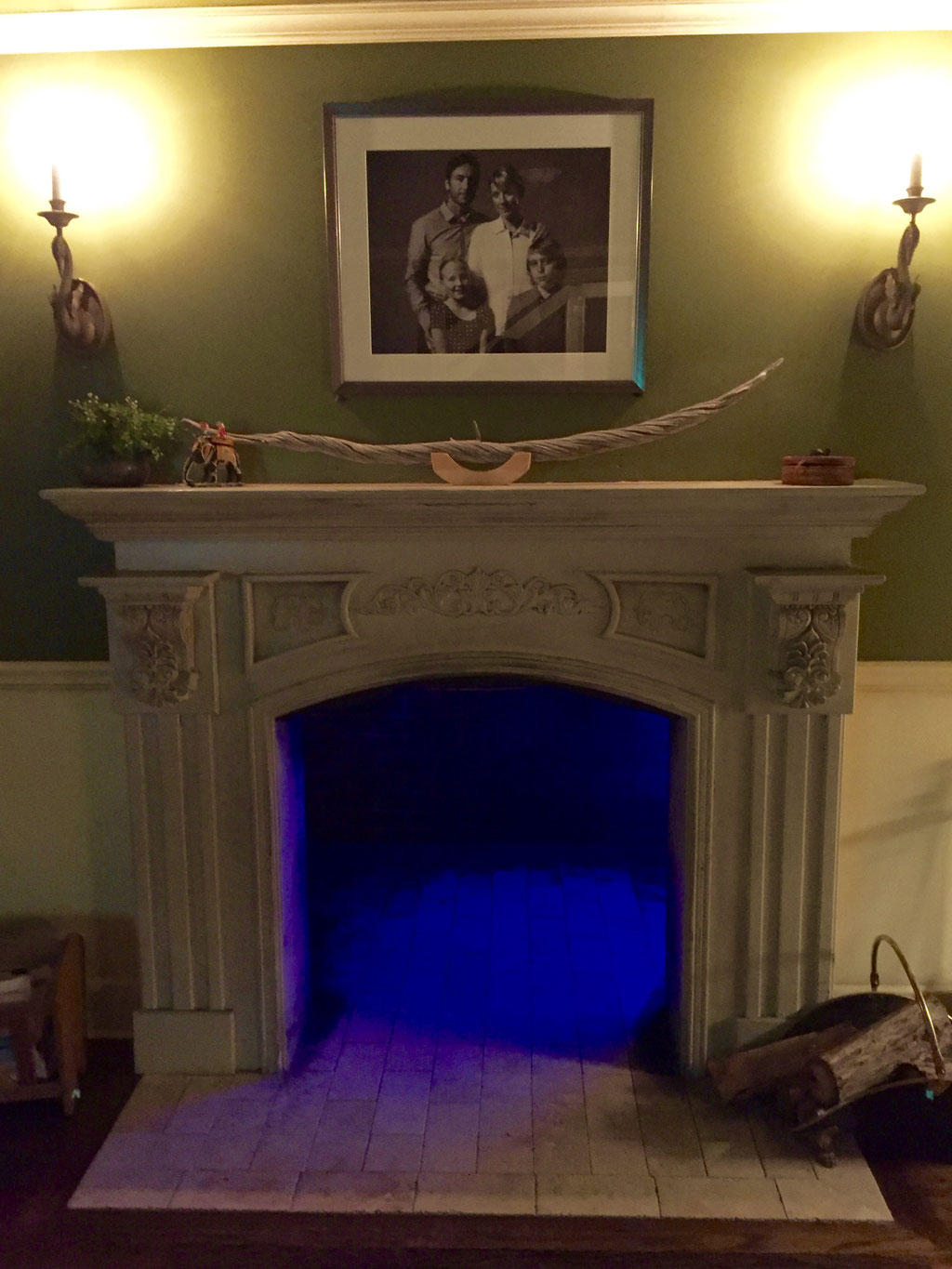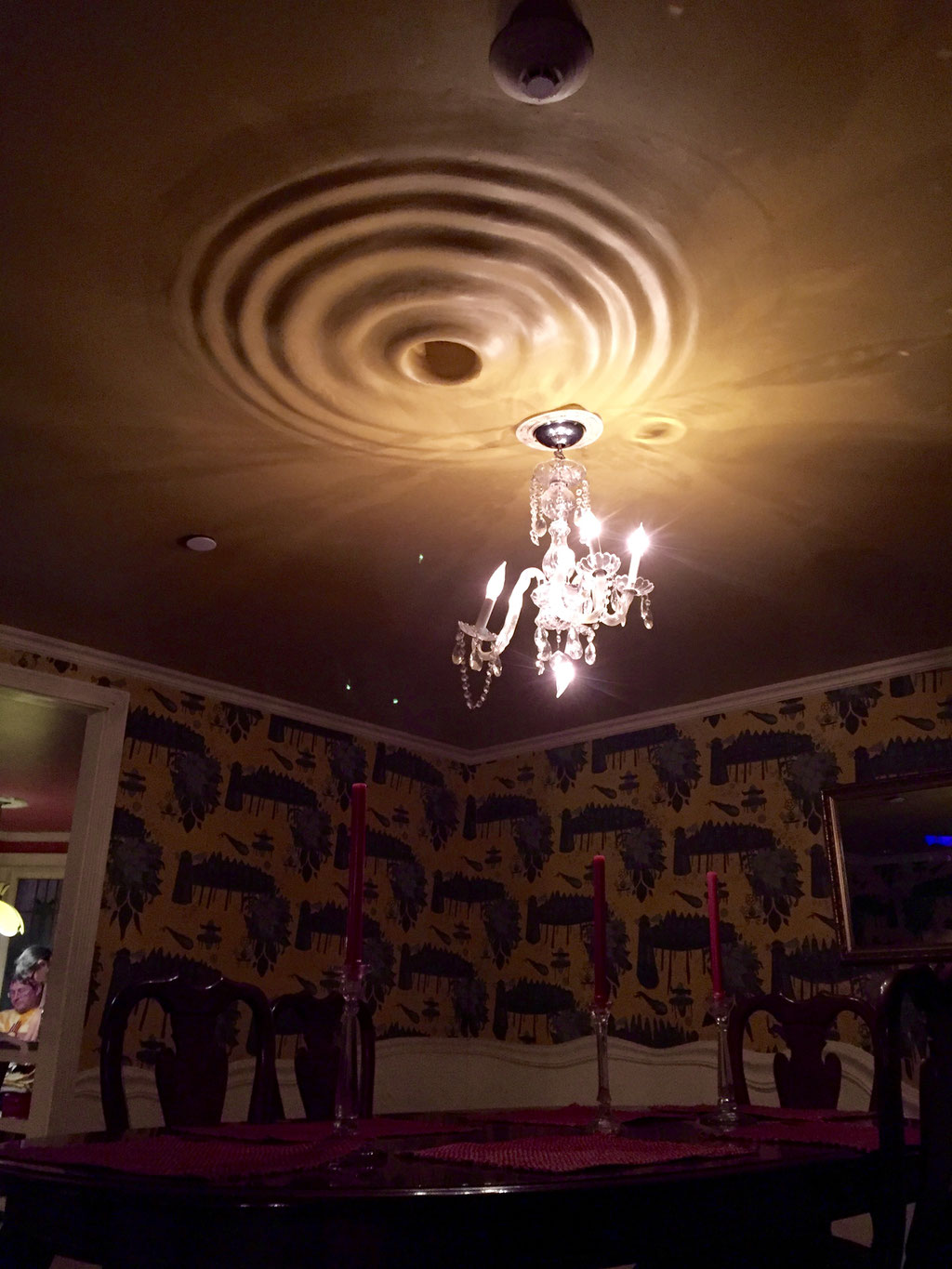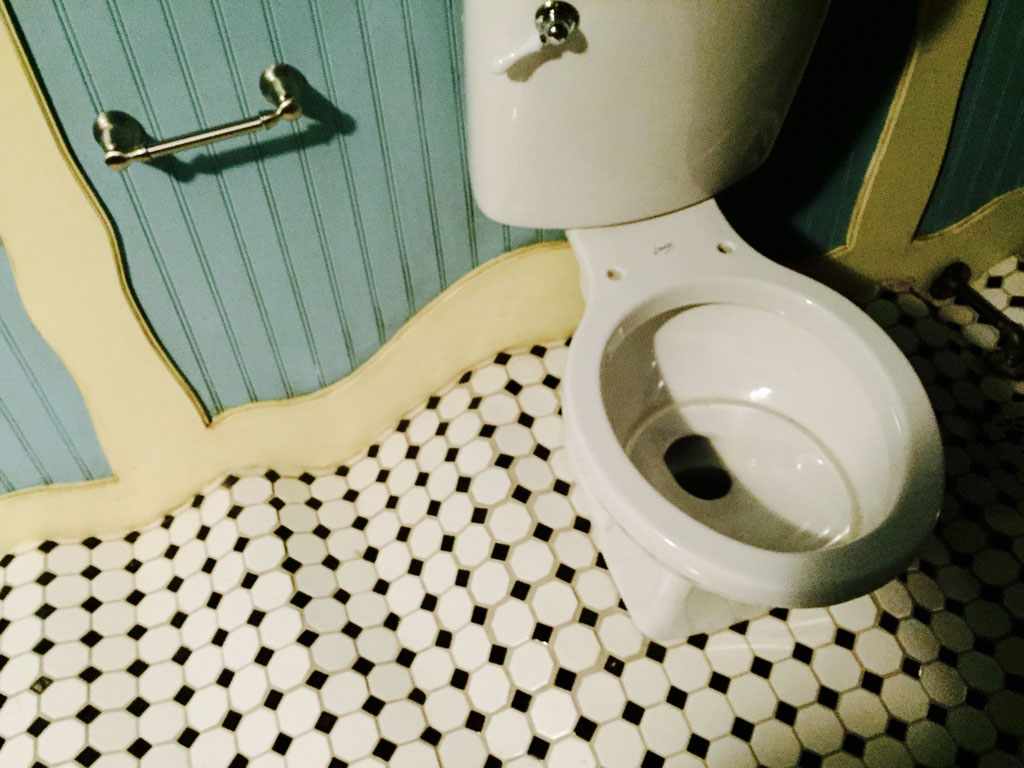 Oh look a nice normal, totally ordinary fireplace!
Nope. It's a portal to another dimension.
You can crawl through it and end up in some creepy space dinosaur land with giant stalactites from another planet. 
But the fridge appears normal.
No!
Open it up and walk inside of it and come out on the other side in an eerie spaceship with bizarre landscapes and aliens from other galaxies. 
The entire house has seemingly been affected by other dimensions!
The bathroom is warped.
The living room ceiling is rippled.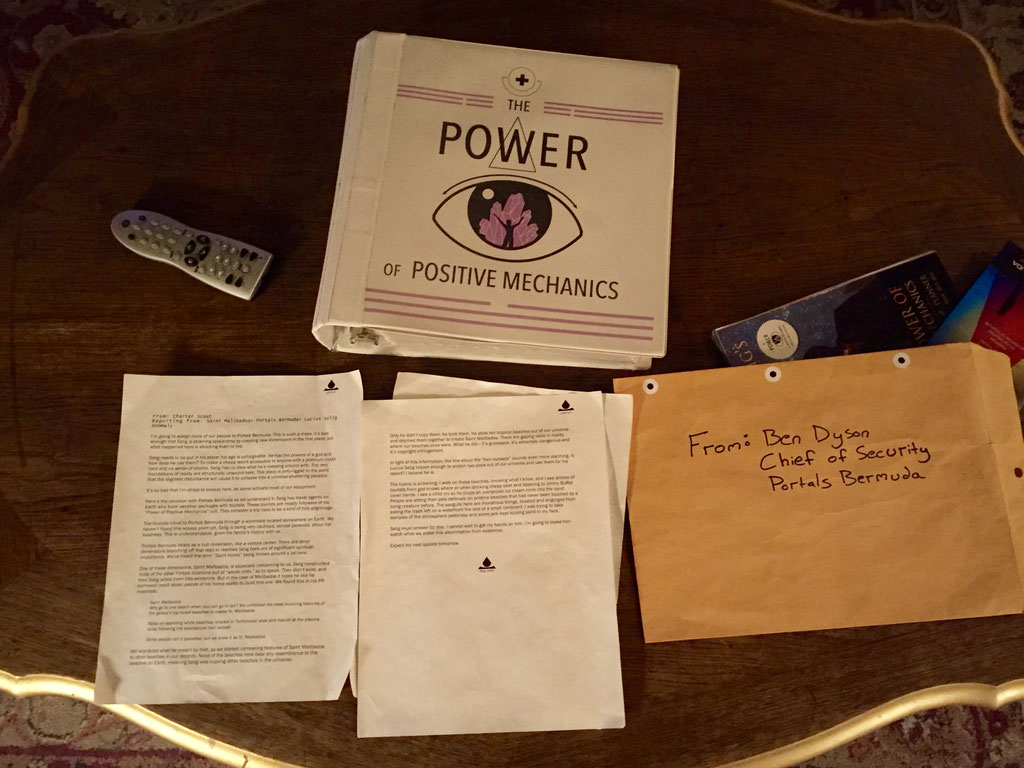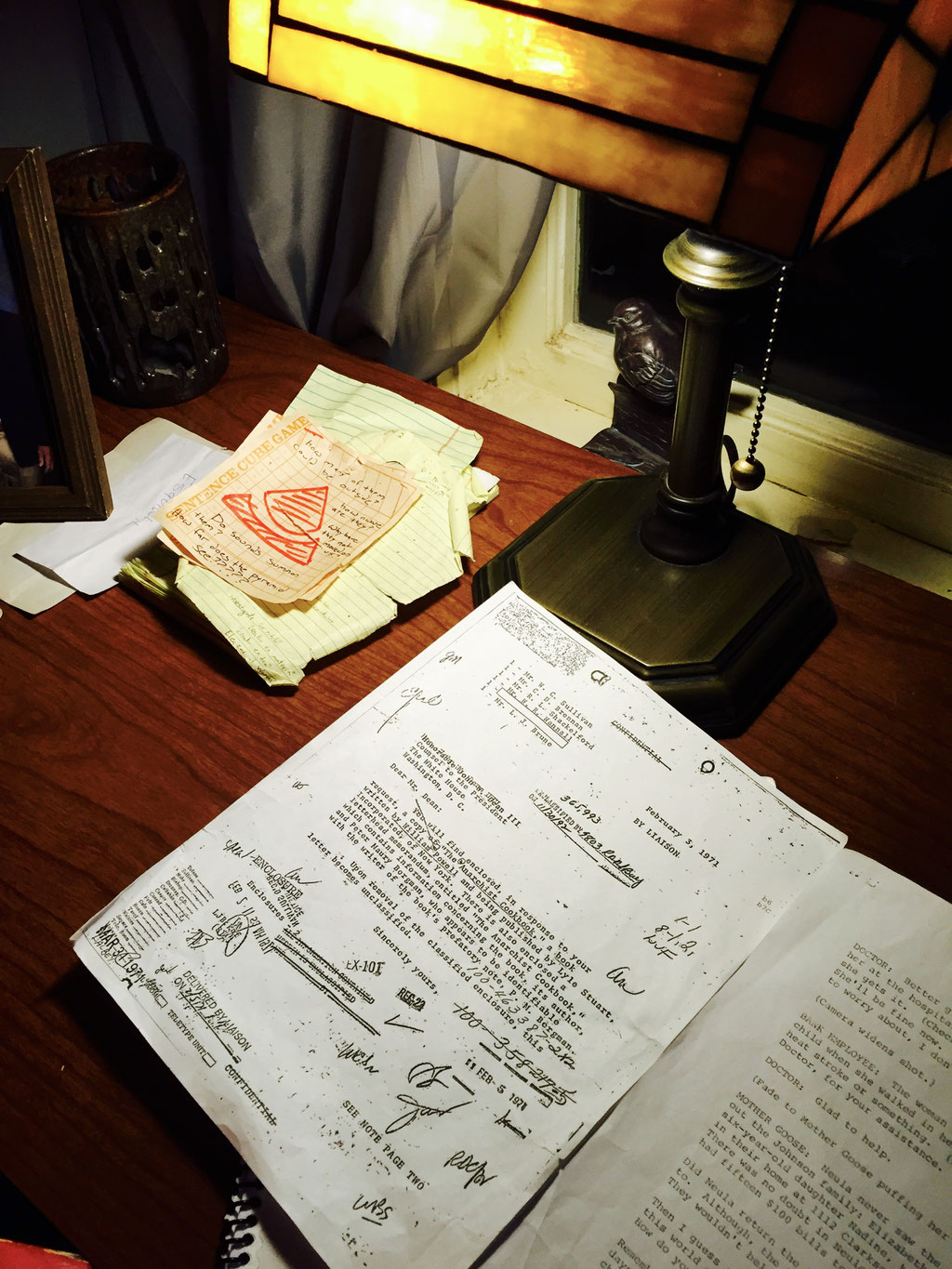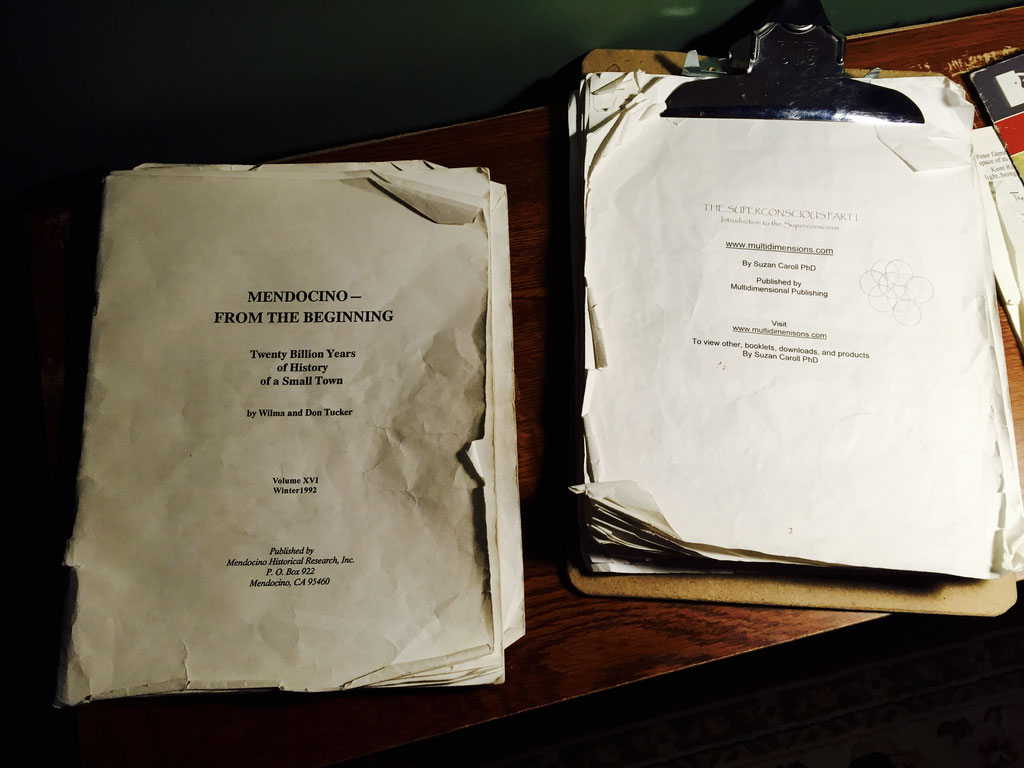 solving the mystery
What happened in this house?
What happened to the people who lived here? 
There are notes, newspapers, books, letters, mail, and clues everywhere to help you try to figure out the mystery. 
What were these people involved in?
Inter-dimensional travel?
What went wrong?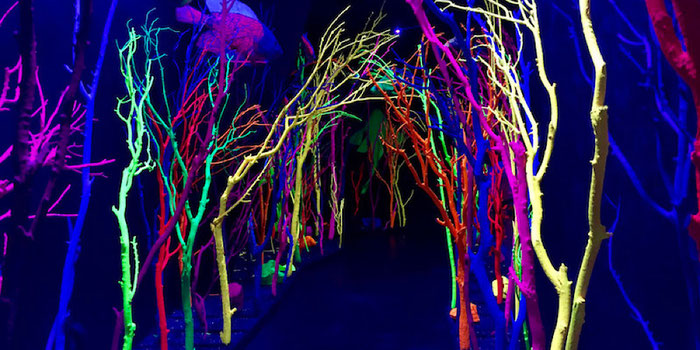 into another dimension
Any portal in the house will take you out into another completely different area.
All unique.
All fantastically bizarre.
Under the sea.
In the air.
Creepy twisty treehouses, enchanting little rooms, and endless staircases that take you up and down all different levels. 
There are over 70 completely unique and fantastical areas to explore. 
3D Glasses will really make all the blacklight colors pop.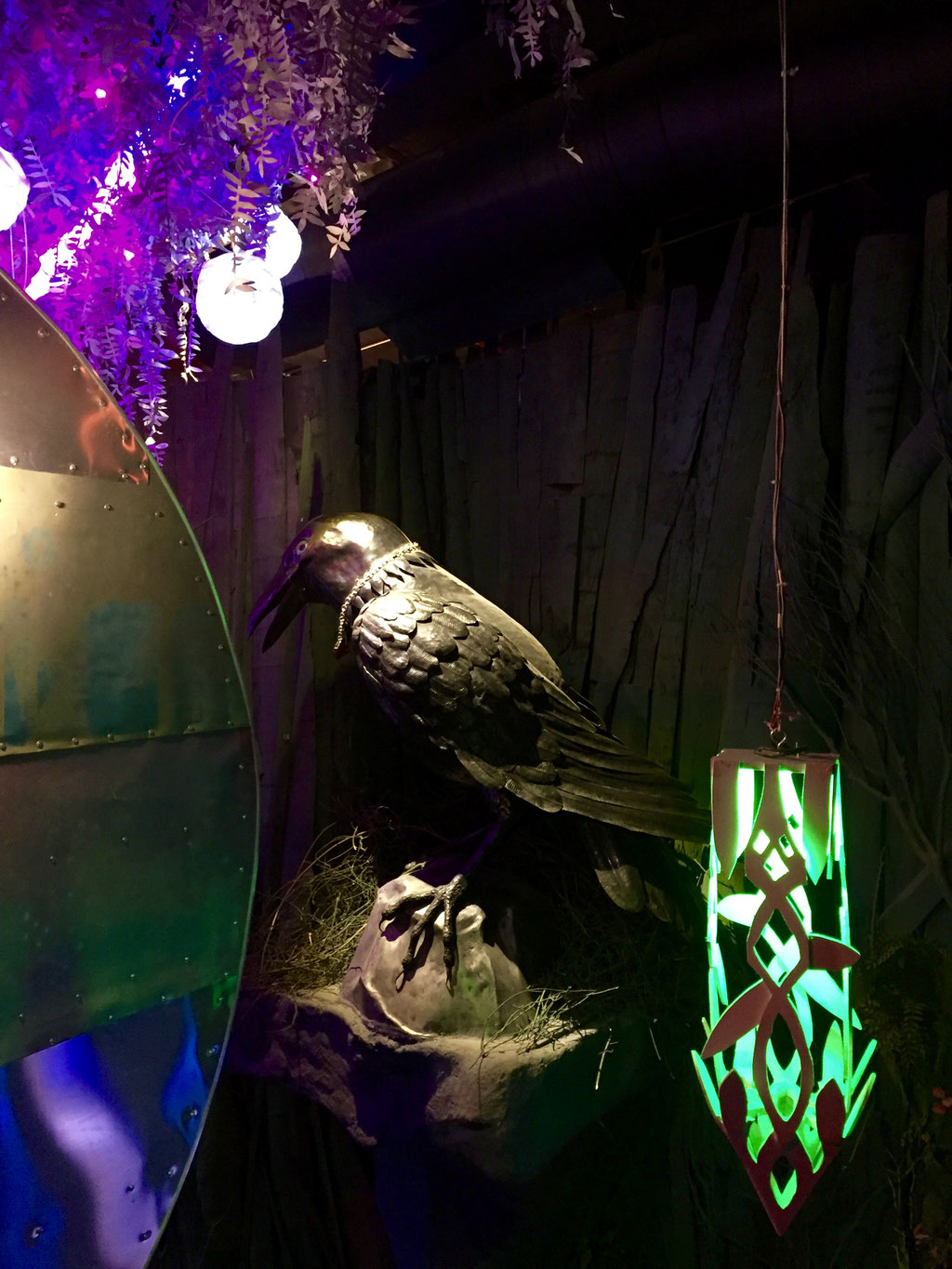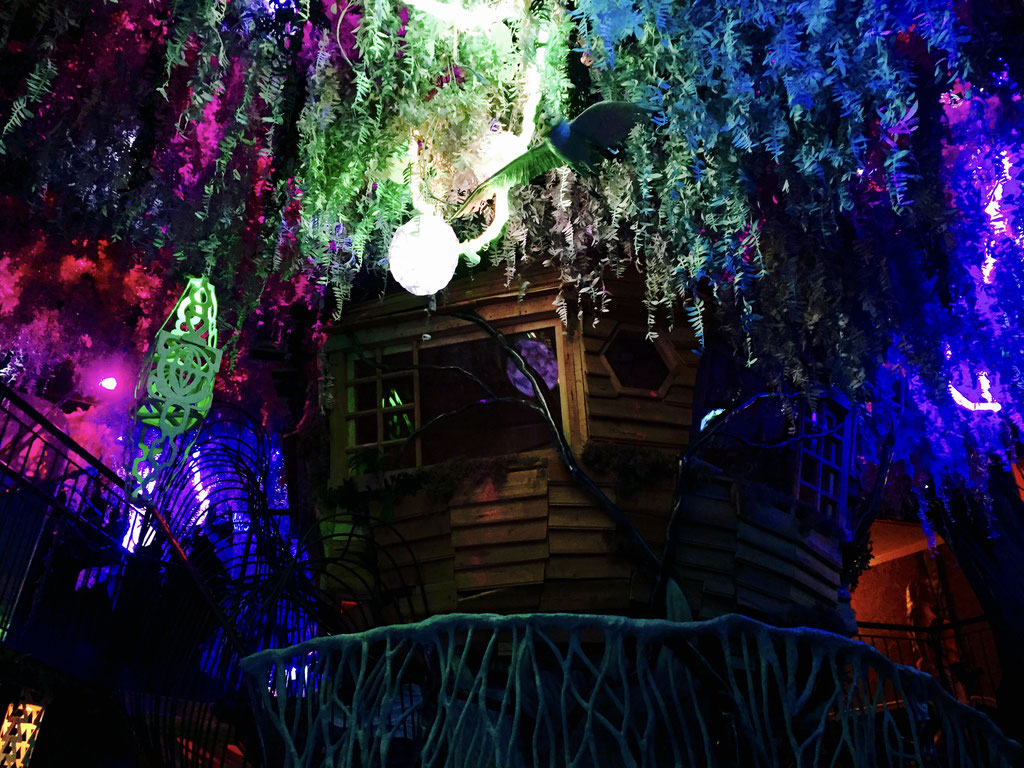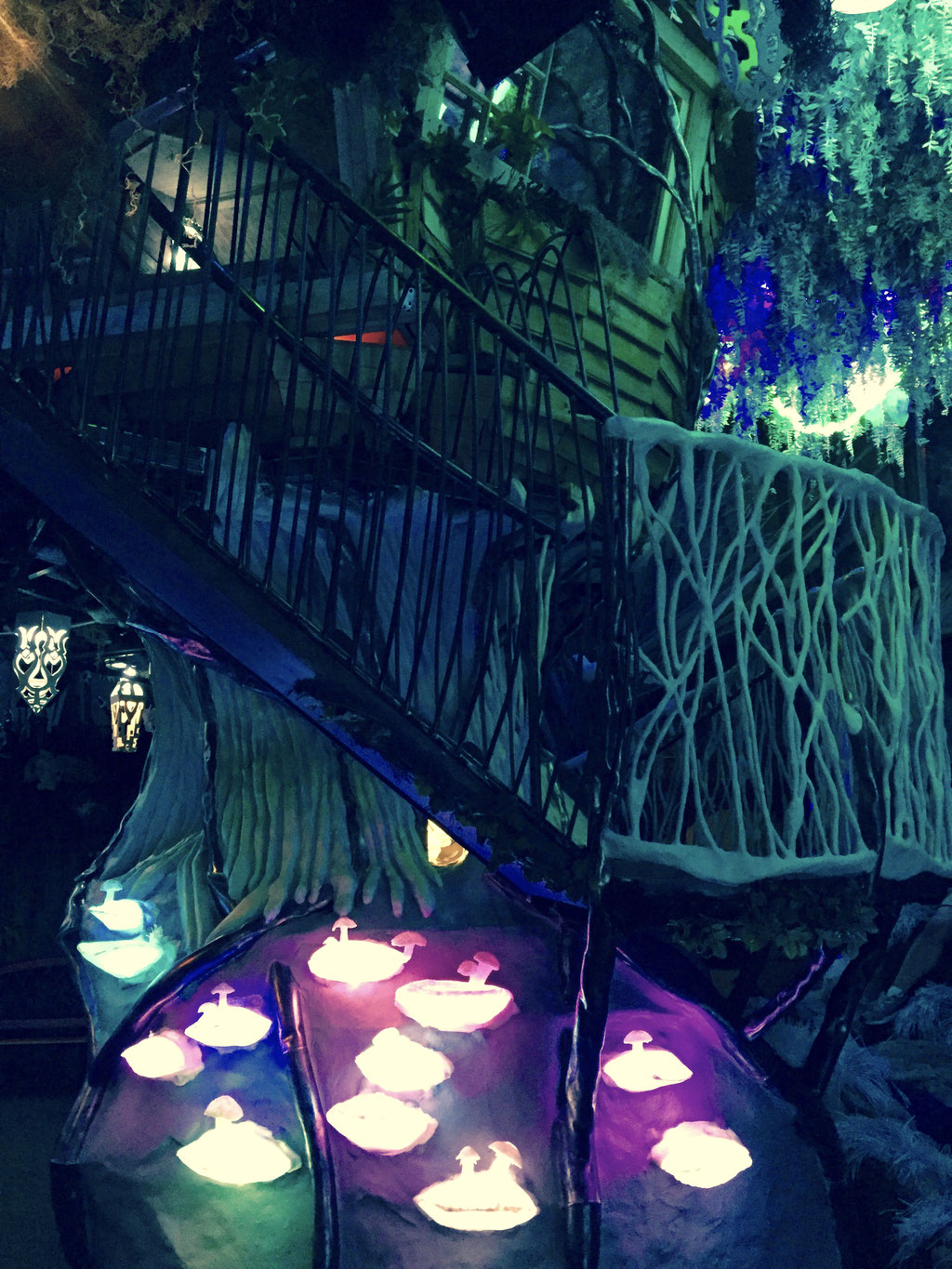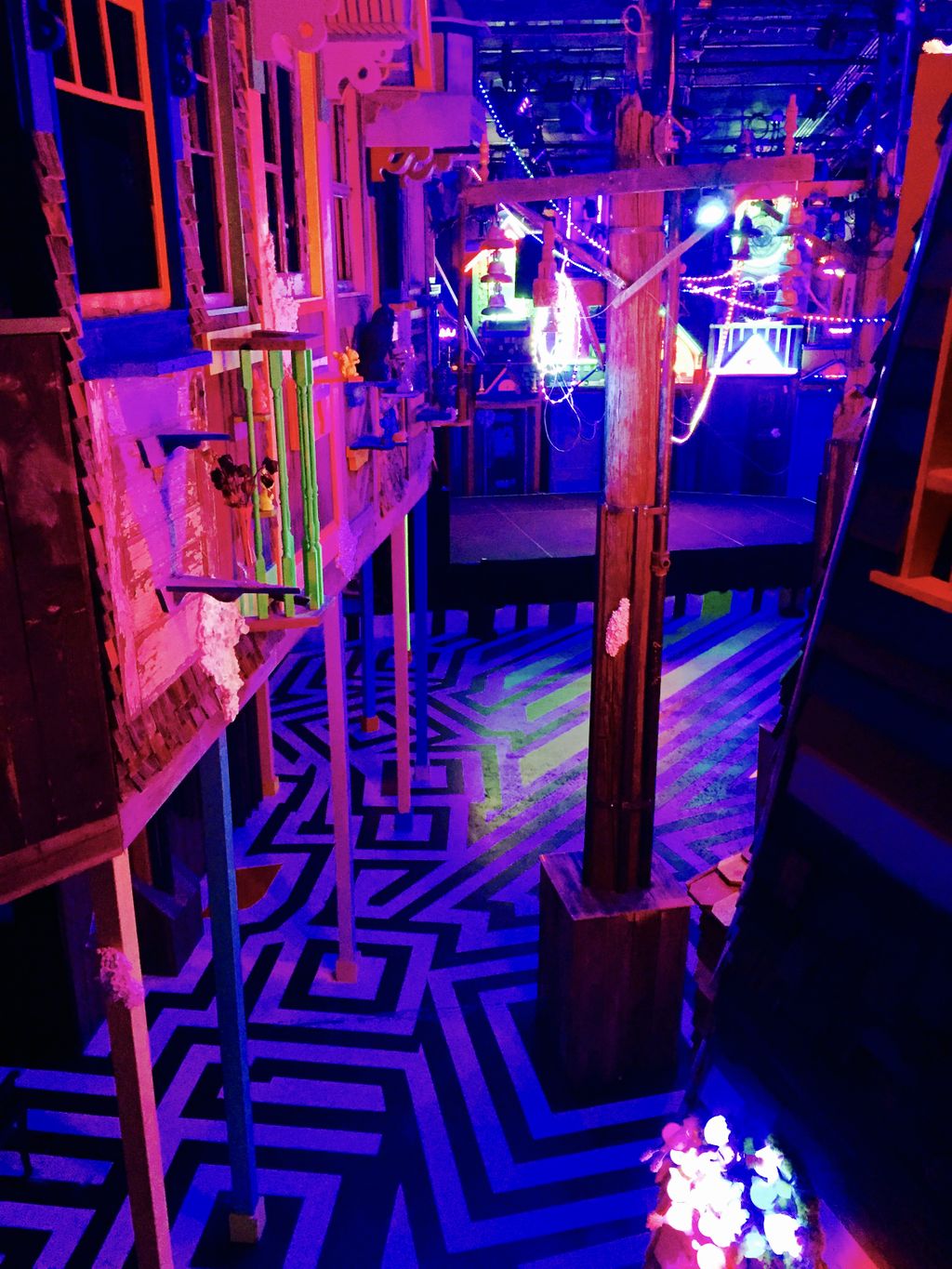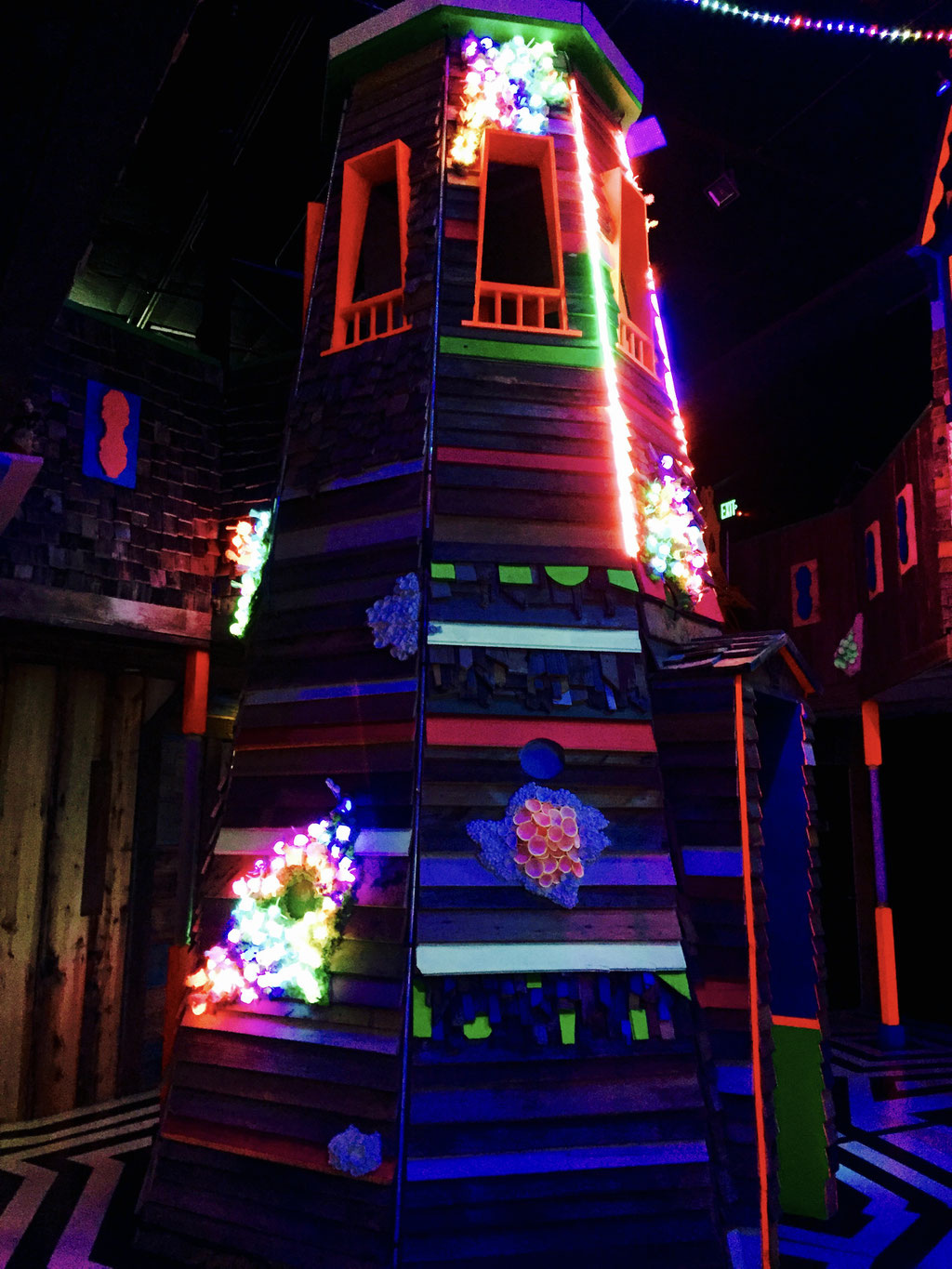 Curiouser and curiouser...
Wait, has everything lost color?
Is everything distorted?
What dimension is this?
Where am I?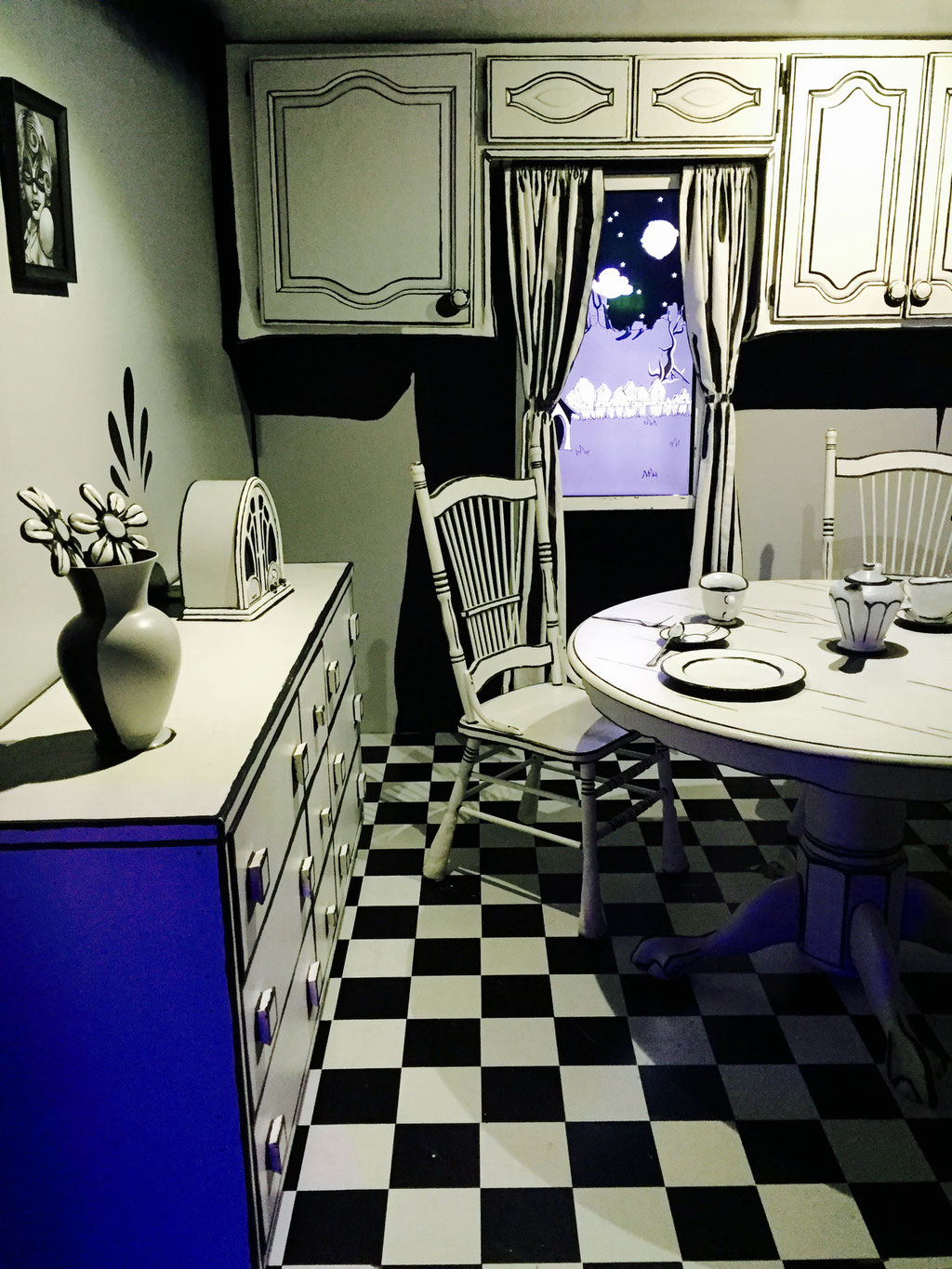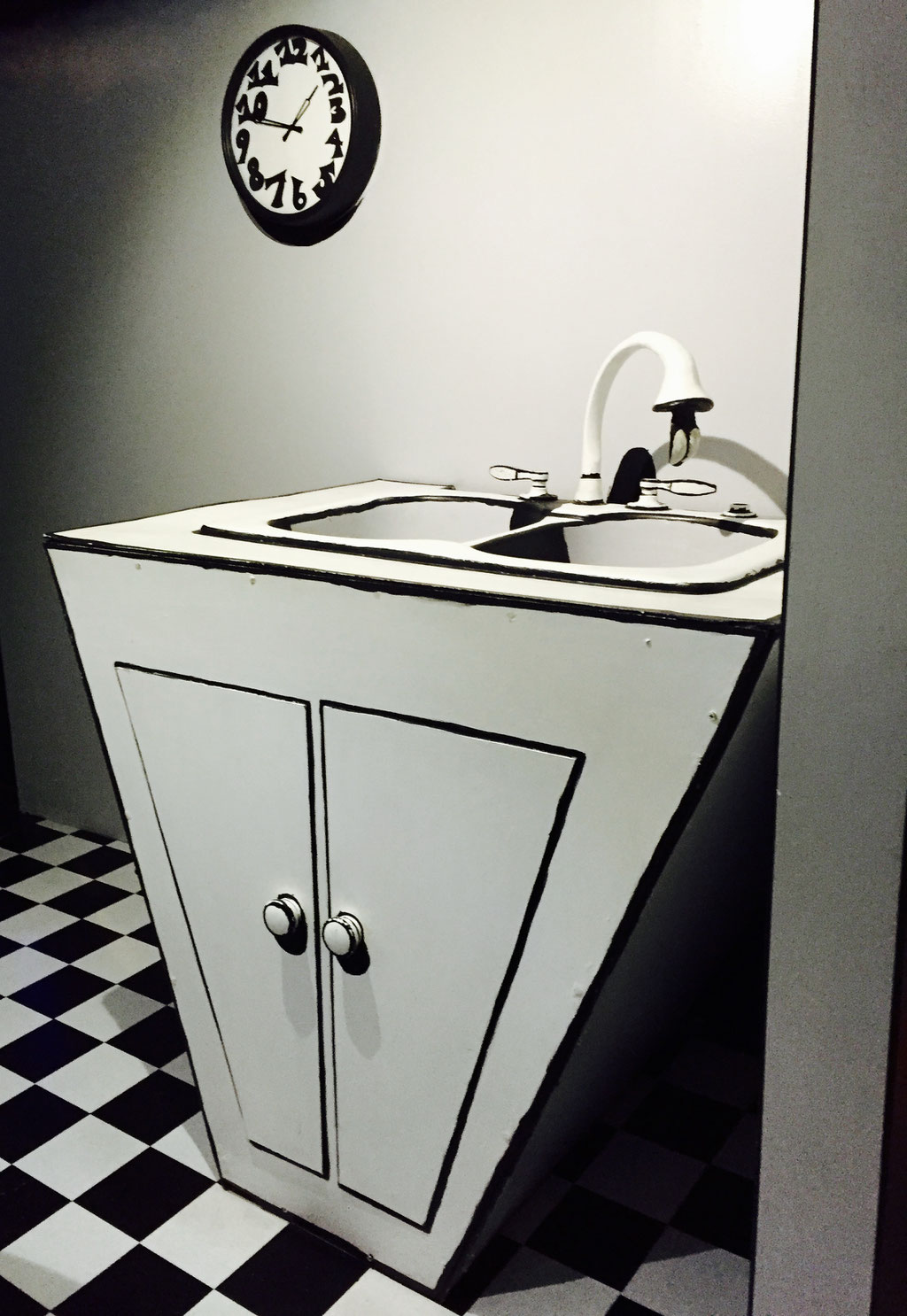 Creepier and creepier...
If derelict old Victorian furniture settings don't creep you out, then you haven't seen enough scary movies.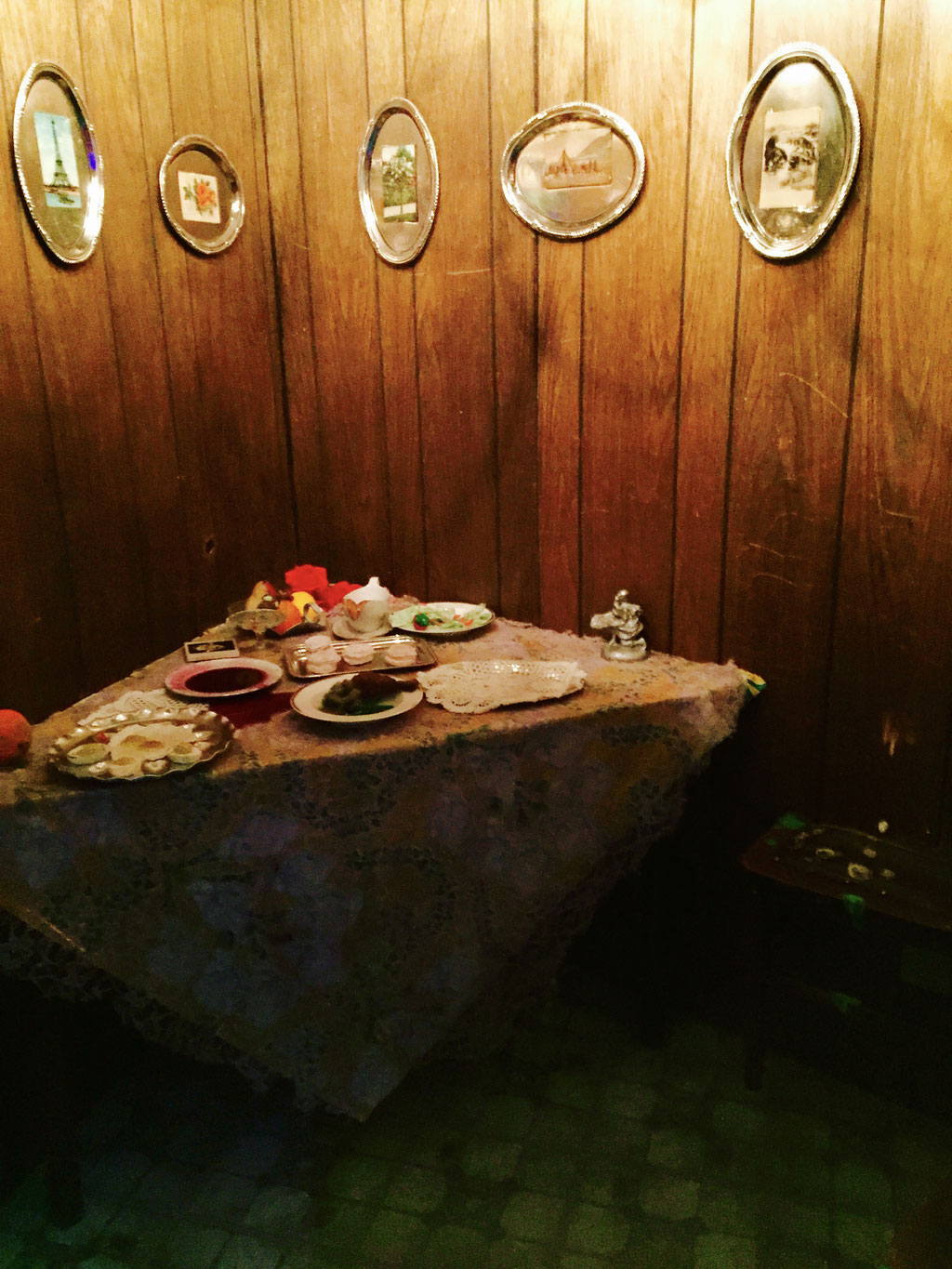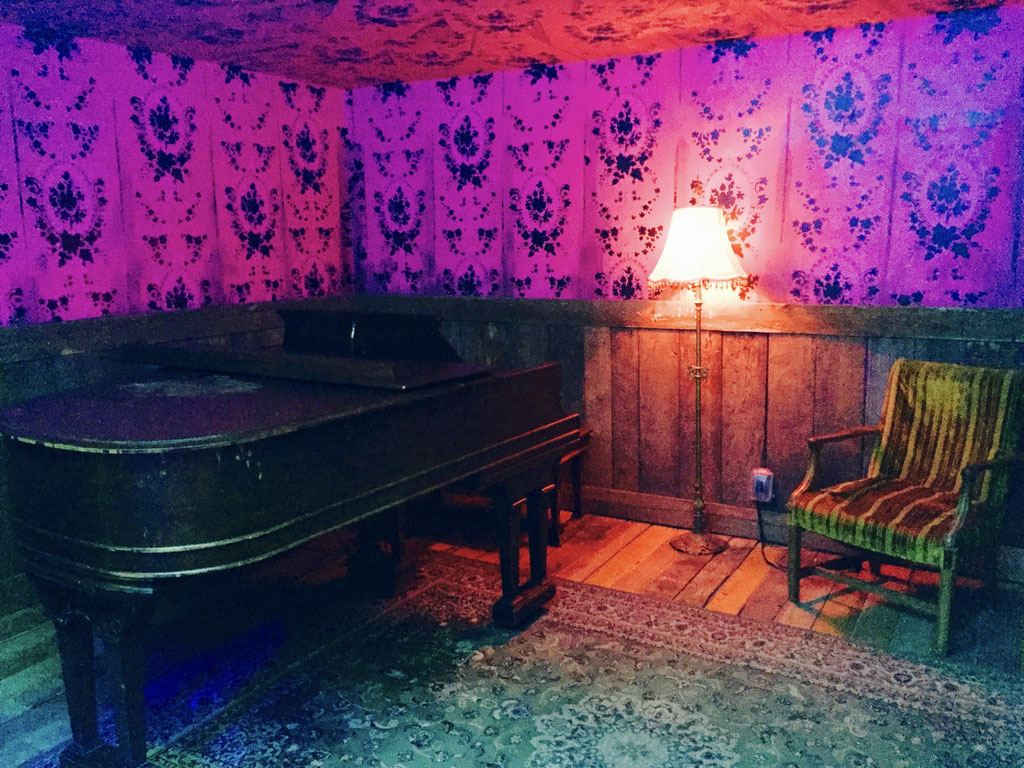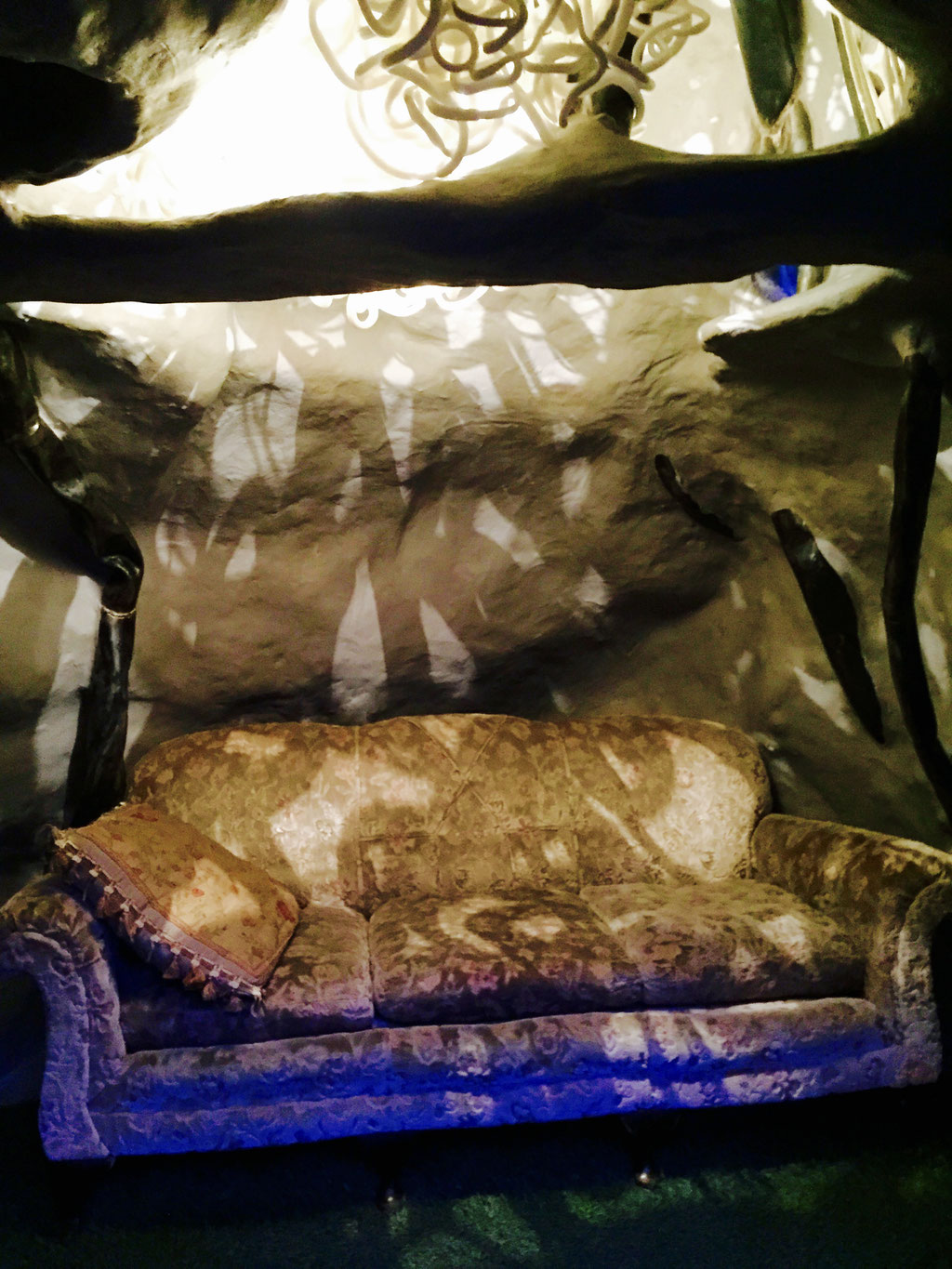 Wait, are you being watched?
Things are moving, videos are playing by themselves, and those trees have eyes.
So does the ceiling...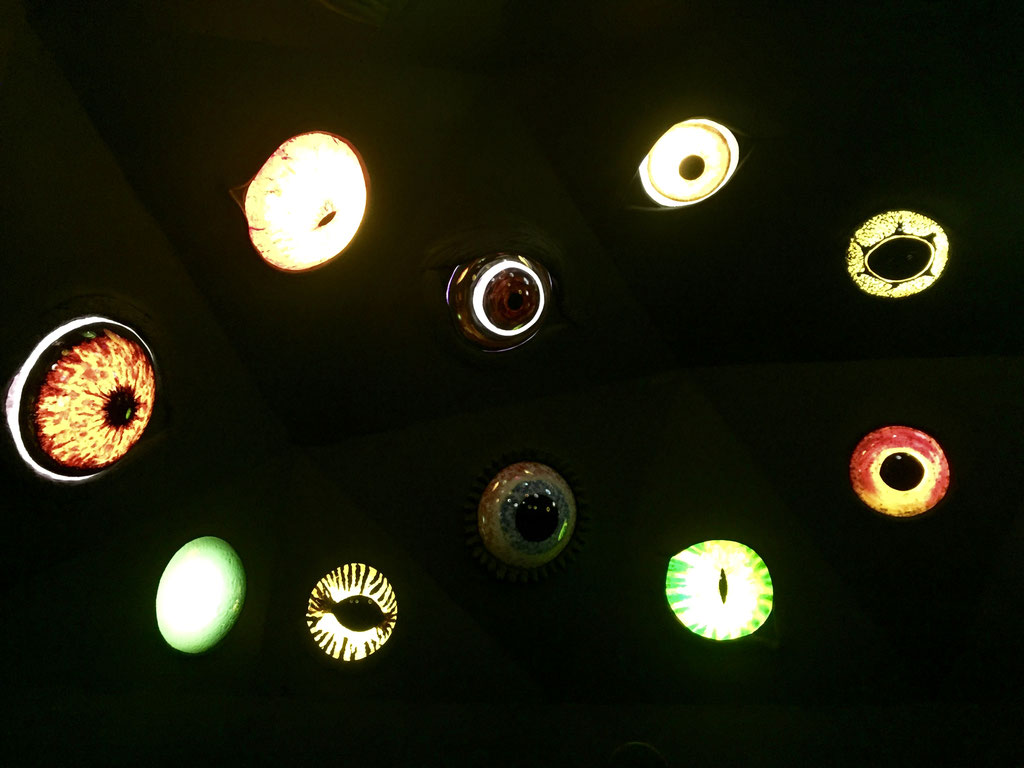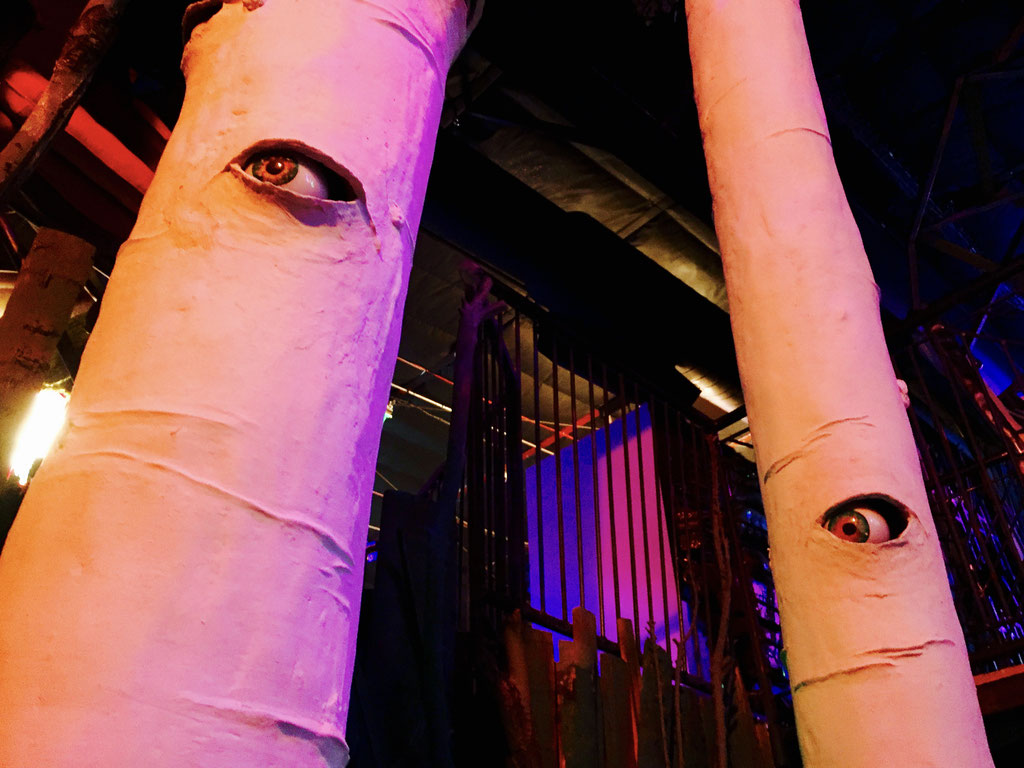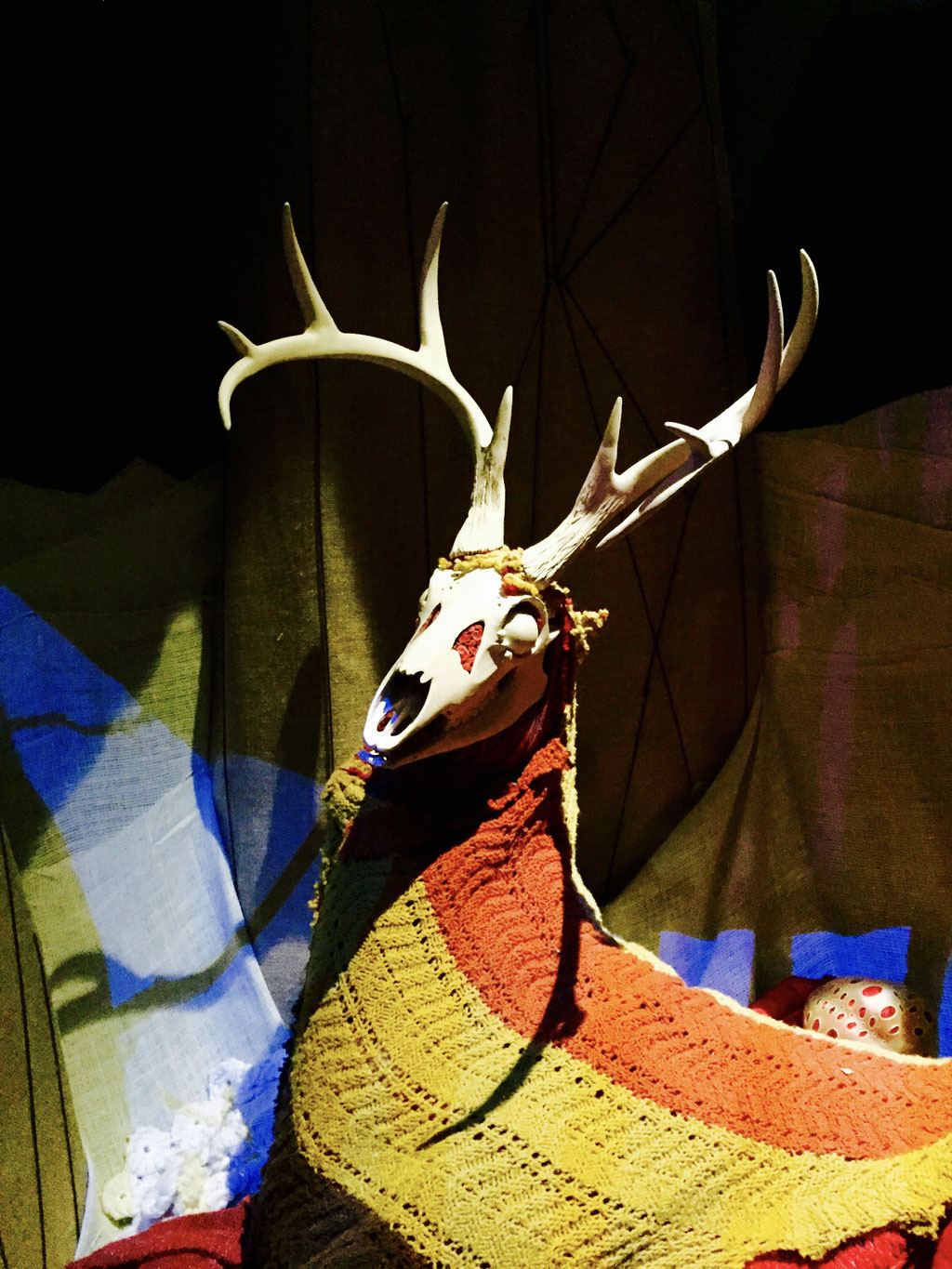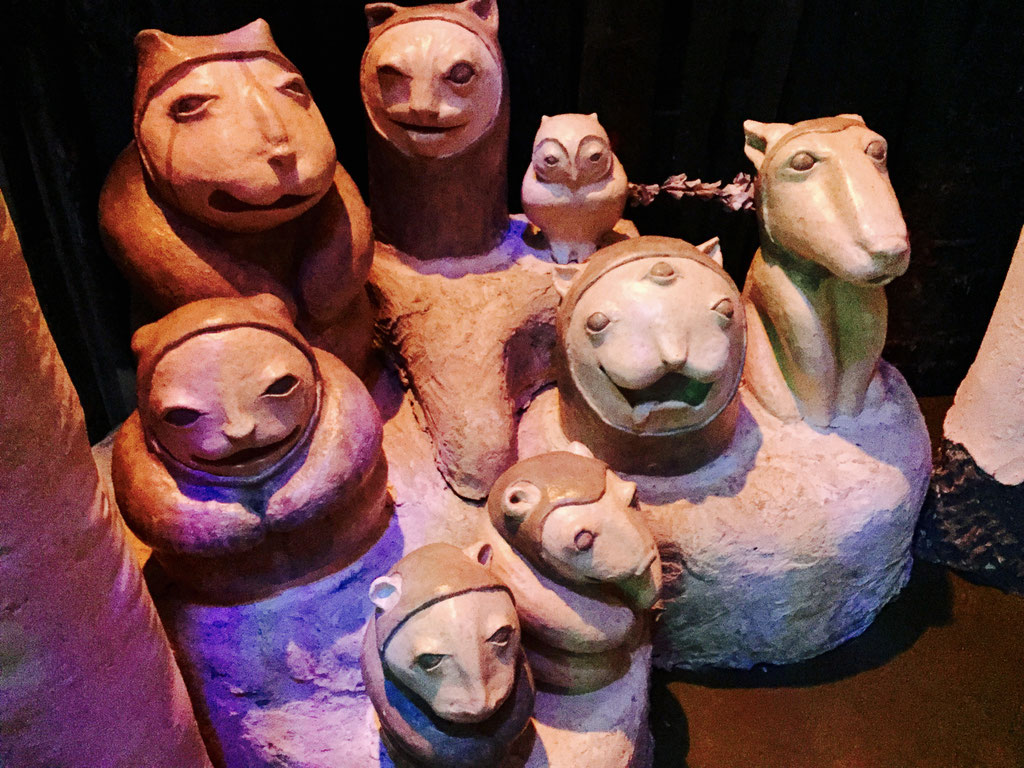 Travel the multiverse on the spaceship.
Check out the holograms.
Use your hand to open and close the doors just like Star Trek.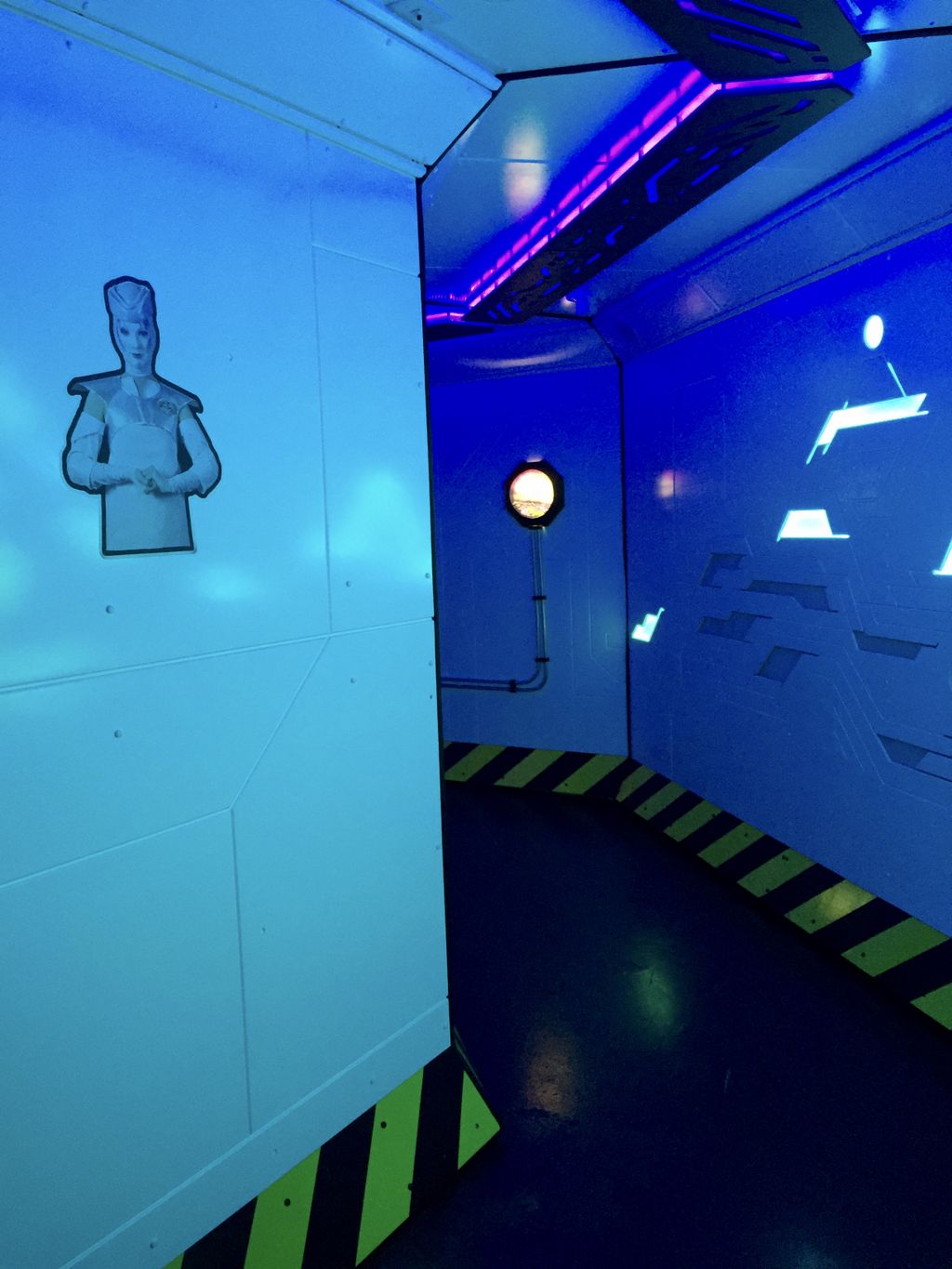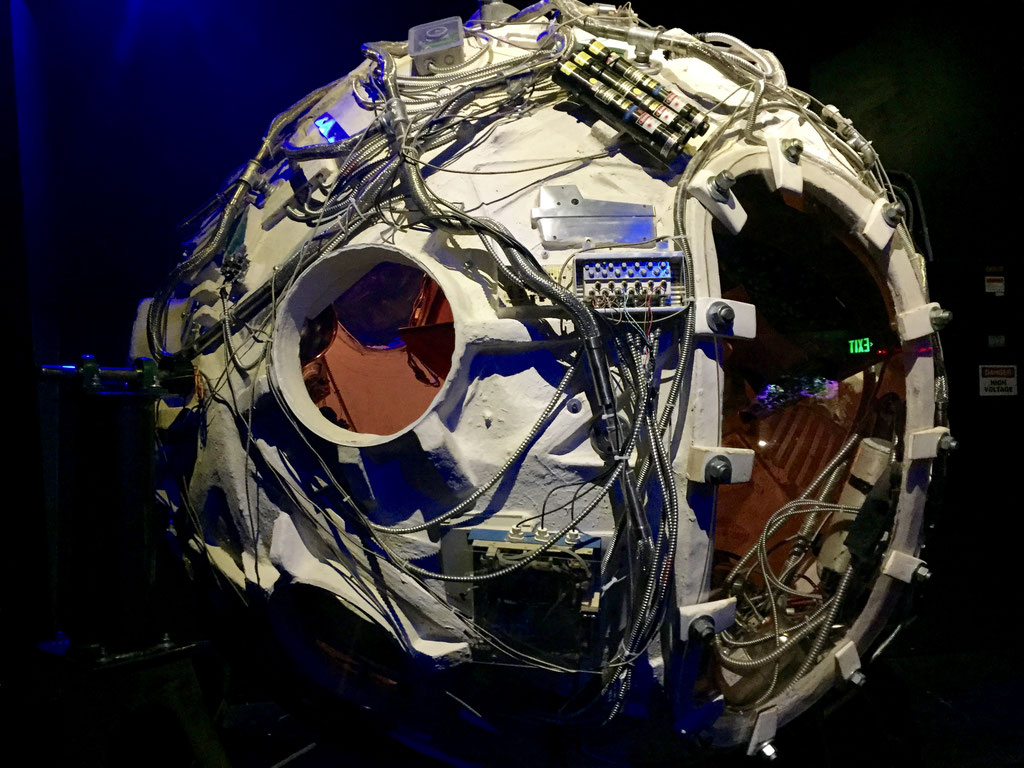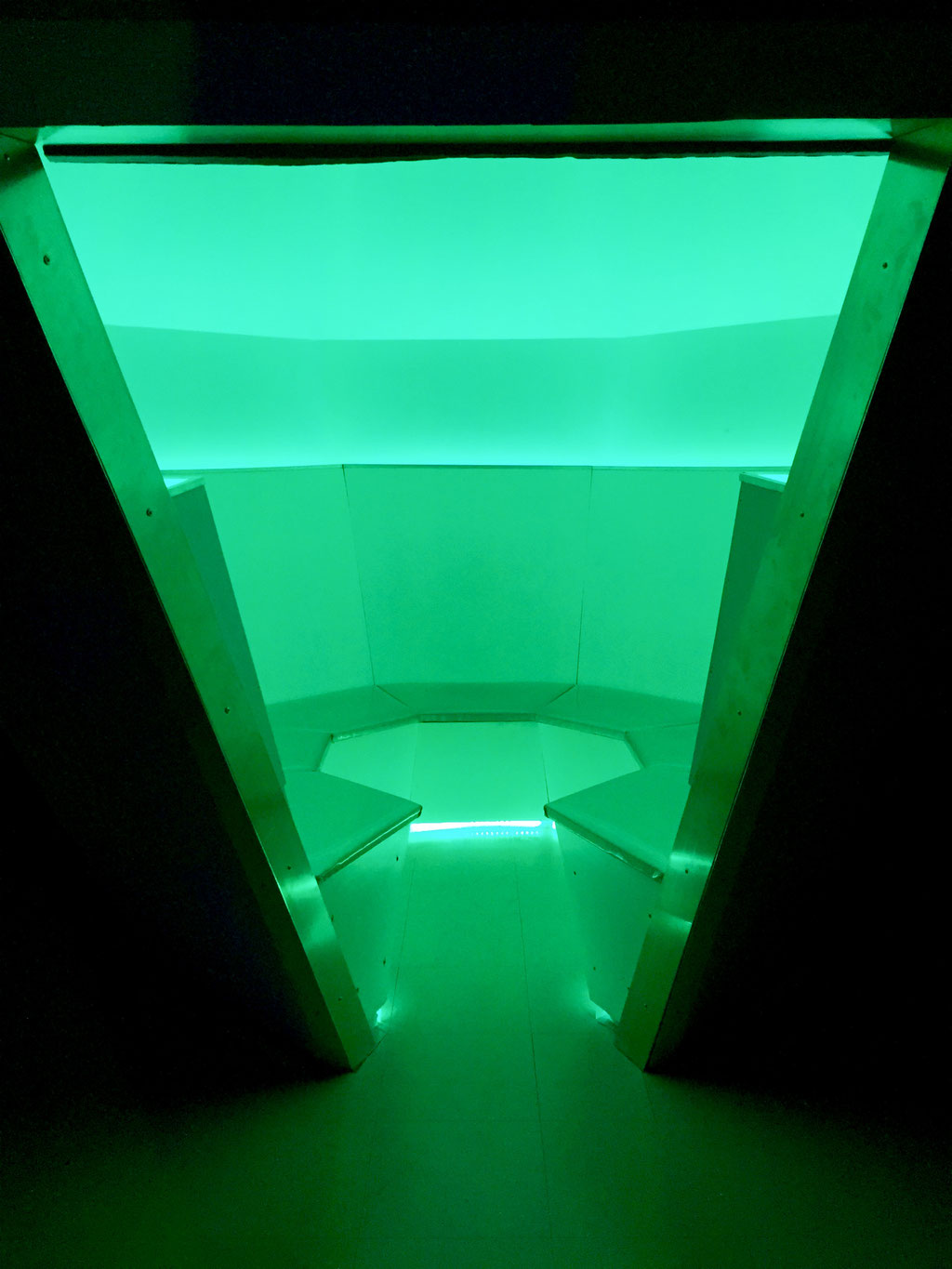 See different dimensions full of alien landscapes and other stranger creatures.
One even has their own red light district.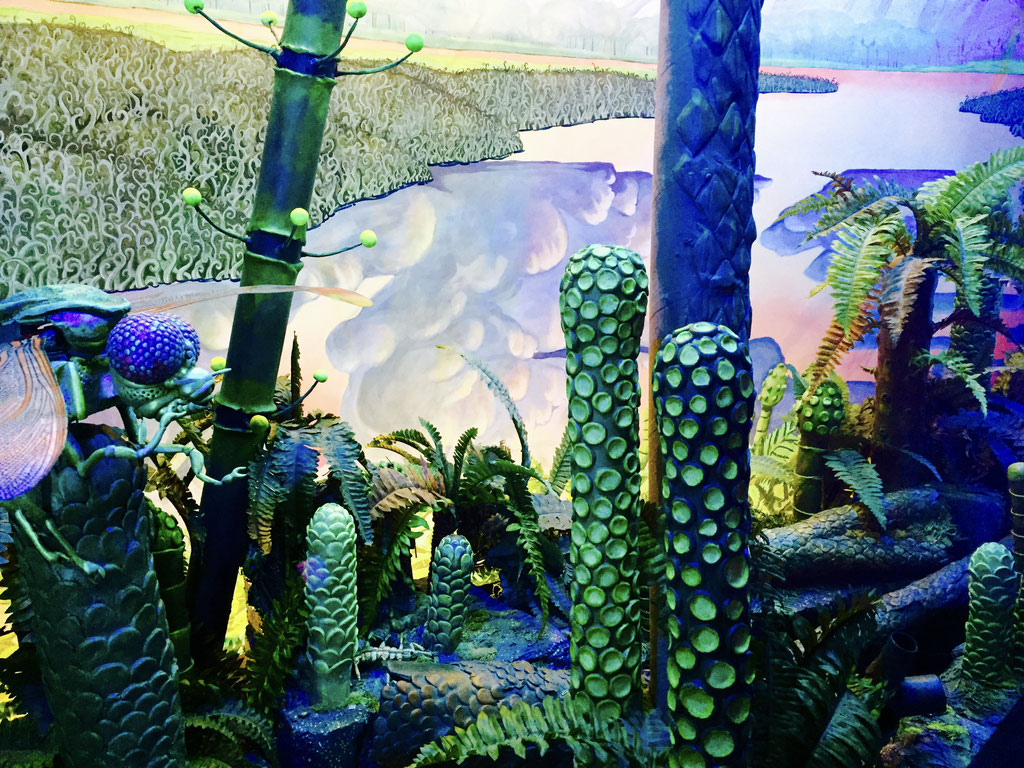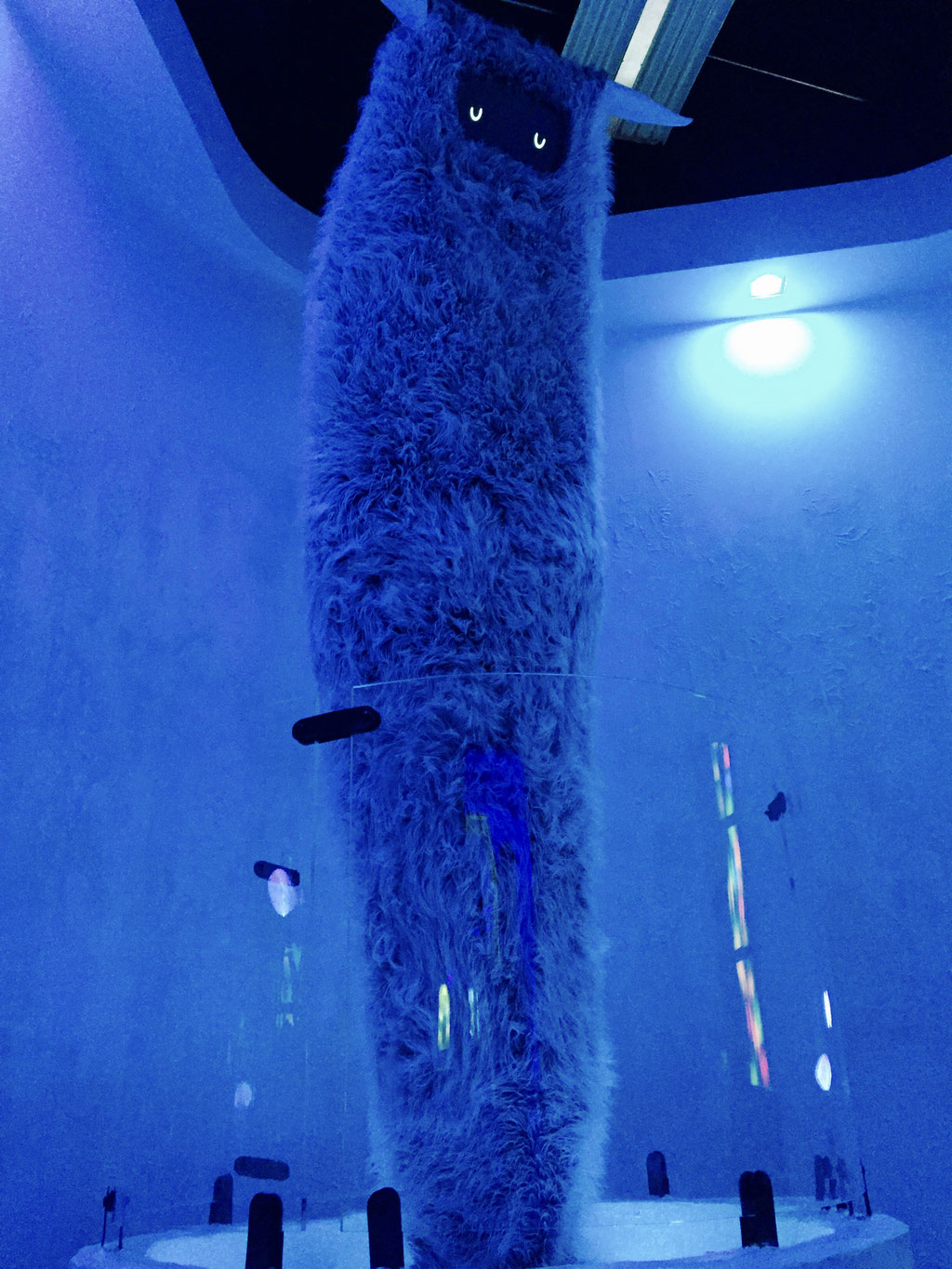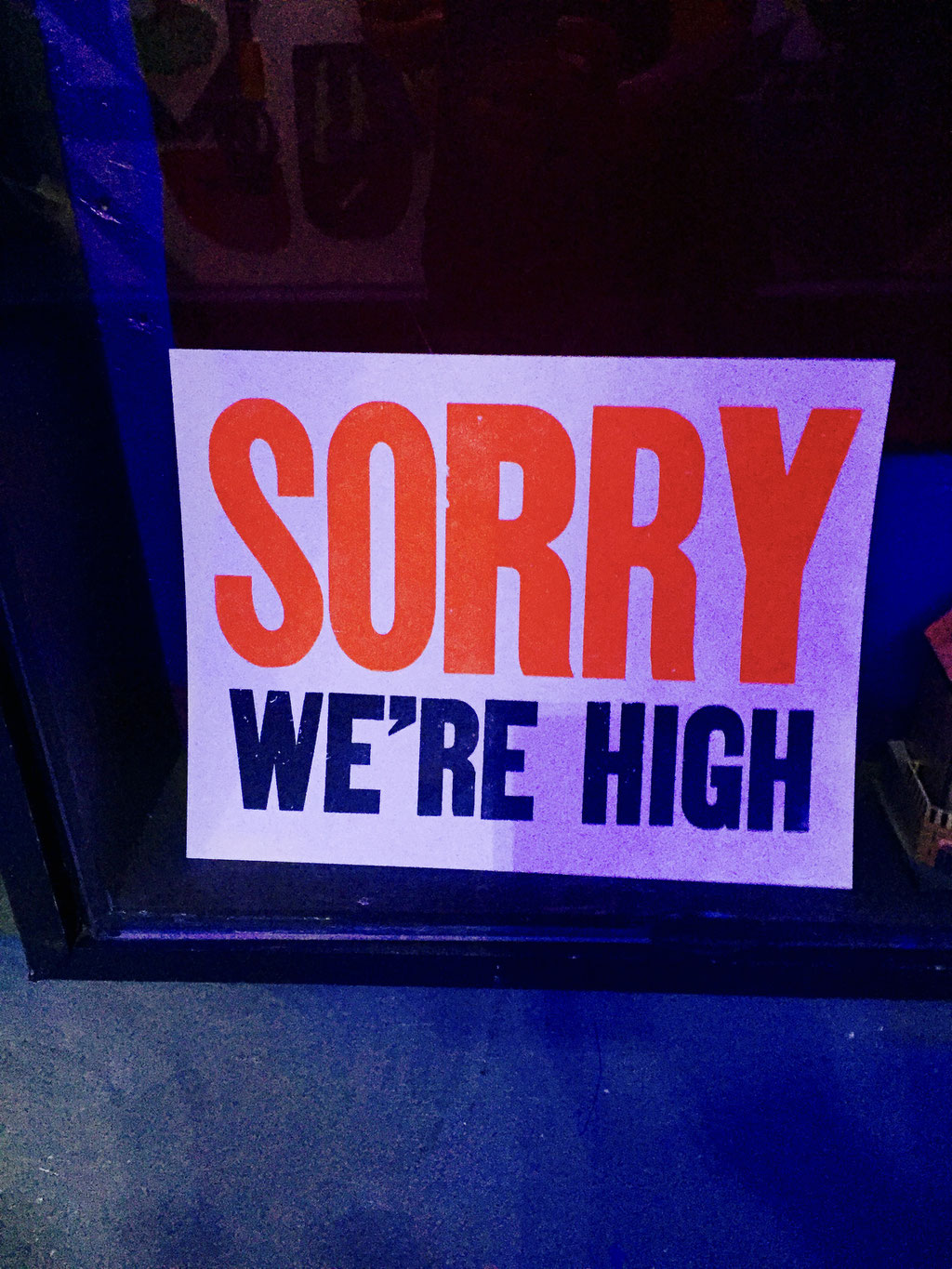 Totally 80s throwbacks throughout fill dark rooms with lights and lasers that play music when the light strands are touched.
Too cool.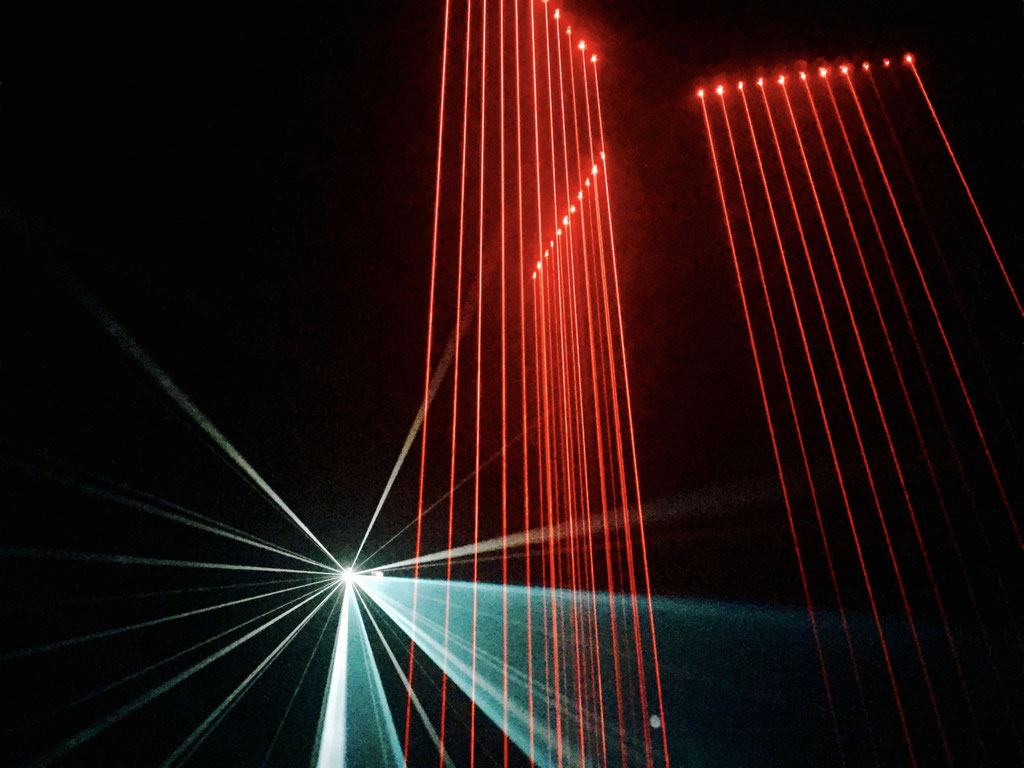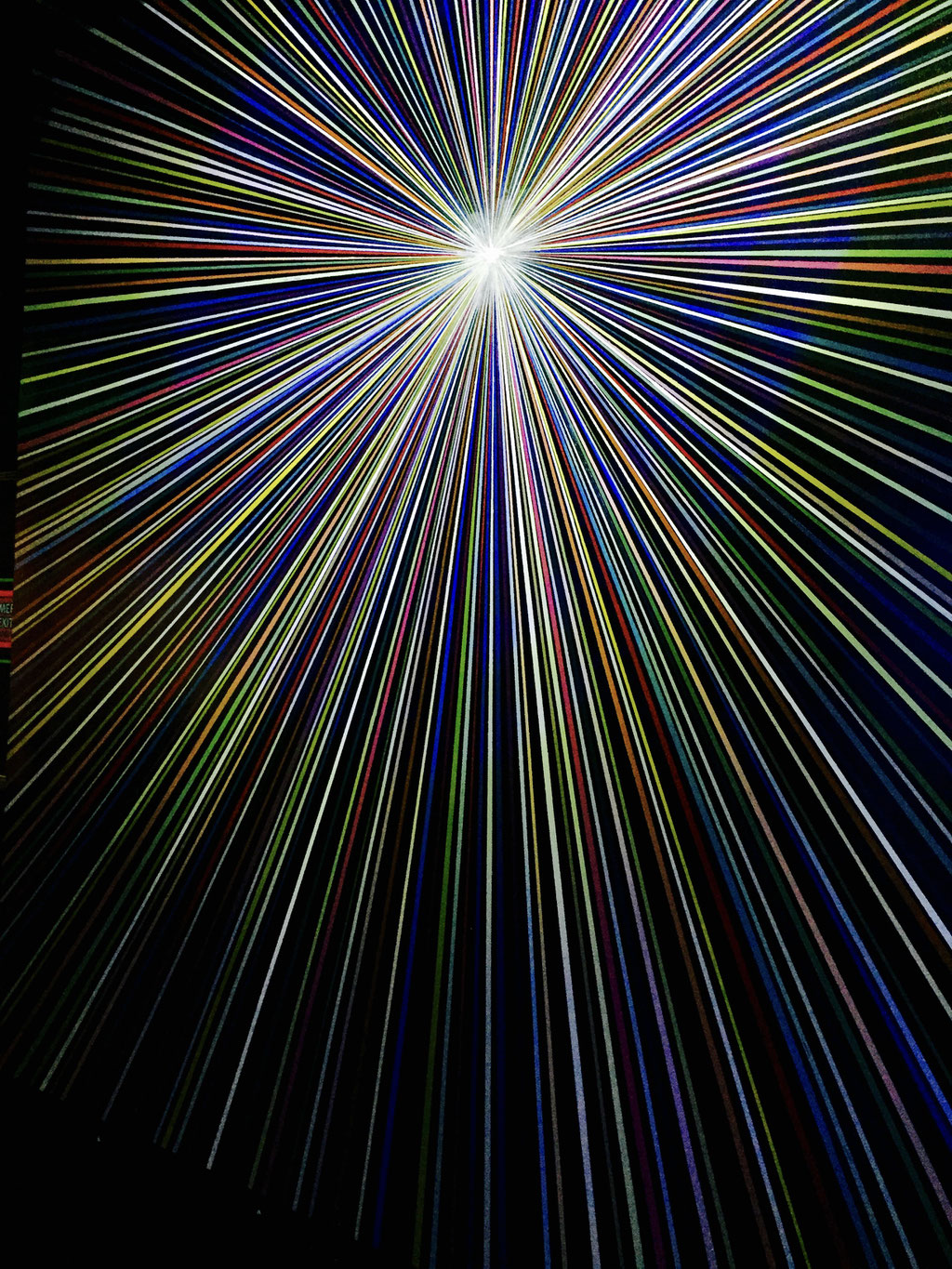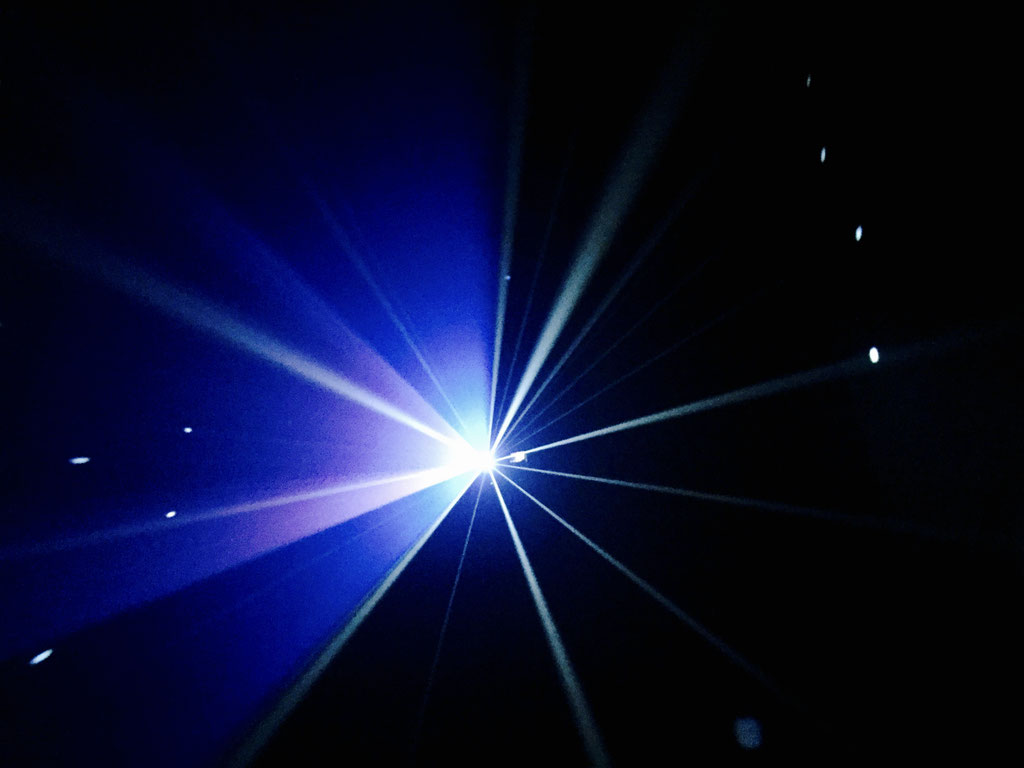 In the end, I think I got out alive.
I'm pretty sure.
Or maybe I'm typing this from another dimension.
I can't believe I'm even writing about something that is so abstract, so non-liner and so intensely sensory immersive that you have to be completely present in the moment and use all your senses at all times.
It's unlike anything you've ever seen.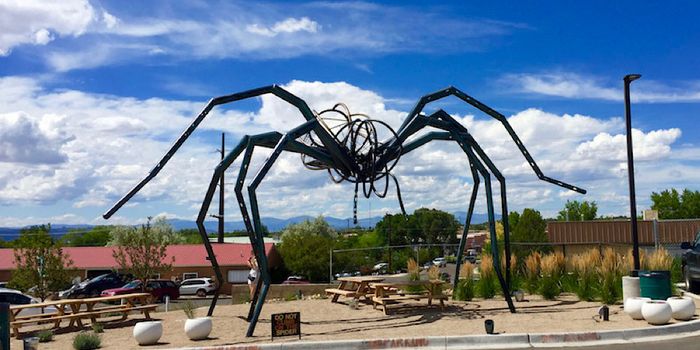 experience meow wolf
Meow Wolf is located right off of Cerrillos Road at 1352 Rufina Circle in Santa Fe, New Mexico.
Look for the giant spider. 
Check the website for tickets. 
They also offer art classes for kids and adults and rentable tech workspace.
It's open late for shows, performances and music events. 
If you go, plan on spending several hours to take it all in.
Don't worry, there's beer!