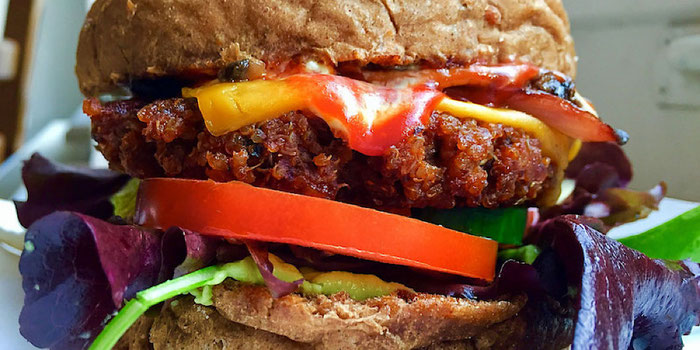 Mooshka is a fantastic vegan restaurant that specializes in my two favorite things - vegan cheeseburgers and Ethiopian food! 
what is mooshka?
Mooshka Animal-Free Food serves up incredibly tasty and exceptionally prepared plant-based meals inspired from the very variety of the city of Amsterdam itself.
Here a lovey, passionate chef is creating everything from soul food like Caribbean and African dishes, to Dutch bitterballen, to healthy eats like soups, salads and spring rolls, all the way to comfort foods like pizzas, burgers and noodles.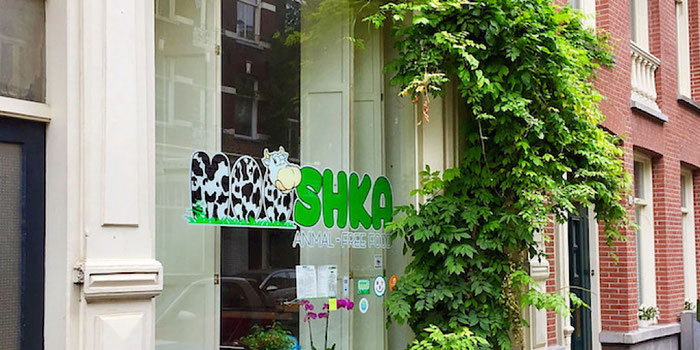 ethiopian cuisine
As a huge lover of Ethiopian food, and someone that eats it all over the world, I can say that Mooshka's Ethiopian dish is truly spectacular.
A classic soft and spongy injera holds the deliciously spiced stews of lentils, chickpeas, spinach, eggplant and veggies.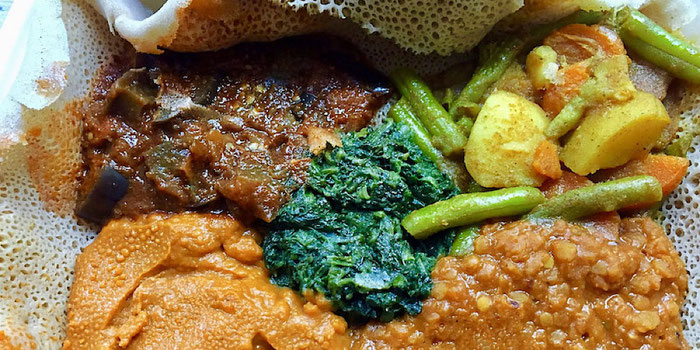 vegan cheeseburgers
There's 3 different types of burgers to sink your teeth into - made out of quinoa, couscous or chickpeas.
Do a burger right and top them with cheese and get fries, too!
As a burger afficanado, I had to try the Caribbean burger - a tasty, savory quinoa patty, adorned with creamy cheese, tangy homemade mayo, sweet bbq sauce, fresh lettuce, tomato, onions, cucumbers, mushrooms, and avocado!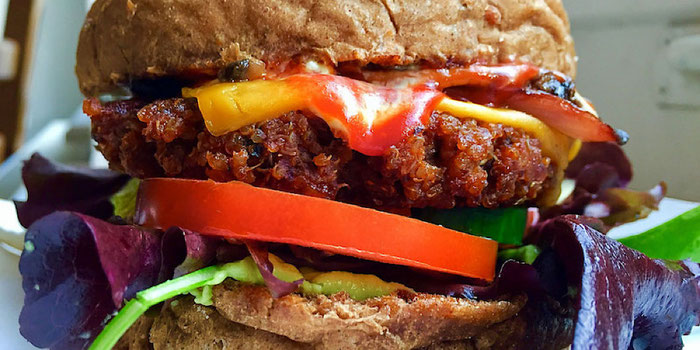 hearty plant-based eats
Try out the daily soups like creamy cauliflower, the fried rice and noodle dishes with veggies, portobello mushroom and banana.
Fill up with a hearty bean, beet and quinoa dish, and a colorful roti with pumpkins, green beans, and carrots. 
Satisfy your sweet tooth with smoothies, milkshakes and sweet treats like cakes! Mooshka has everything!
visit mooshka
Go visit Mooshka at Hemonystraat 66 in De Pijp or order your eats for delivery.