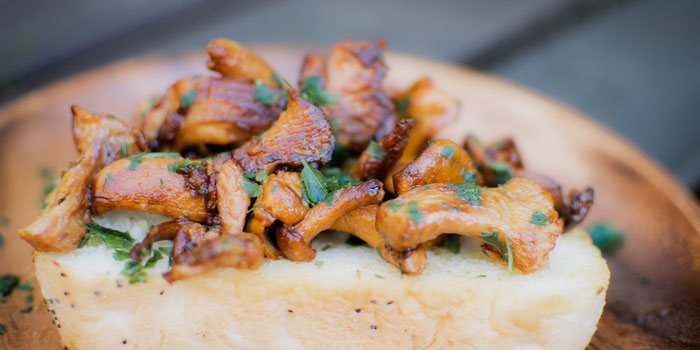 Stuck in a rut with your meals and snacks? 
Sometimes can be easy to fall into a boring meal routine.
You might be tired of the typical choices of smoothies, salads, and wraps, or doing the same rotation of recipes over and over again.
Enter mushrooms to break the boredom!
While mushrooms are a common feature in a vegan pantry, there's a ton of interesting dishes you can make using them.
Mushrooms are not only delicious and easy to make, but they are also super rich in nutrients.
Besides being one of the handful of non-animal sources of vitamin D, they are abundant in vitamin B, healthy minerals, fiber and protein.
No wonder, these all-rounders make a perfect addition to any form of plant-based diet.  
Here are 5 mushroom recipes that are so delicious that you'll look forward to every meal!  
1. Vegan Portobello Steaks
Do you think vegans can't enjoy a steak dinner?
These portobello steaks will prove you wrong.
Infused with garlic-soy marinade and a hint of maple syrup, it's the perfect marriage between savory and sweet.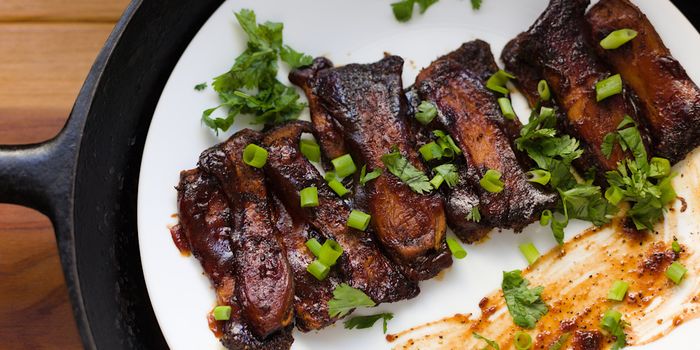 Big on flavors and satisfying texture, these juicy steaks are great as a part of a BBQ spread, while they pair wonderfully with pasta or just about any side dish you can imagine! 
As you can tell, portobello mushrooms are the star performer of this recipe.
So, having the freshest mushrooms on hand will yield the best results. 
Get the full recipe here.
2. Mushroom Fajitas
Looking for an easy, satiating, and nutritious dinner for those busy weeknights?
Then, this one is one right up your alley.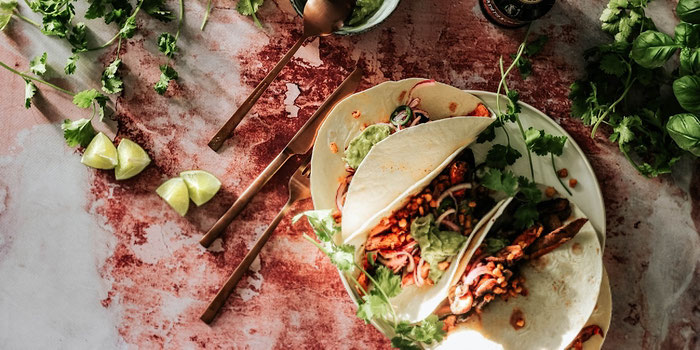 In this simple yet sumptuous dish, sautéed mushrooms and veggies blend with a burst of authentic Mexican flavors, thanks to an amazing homemade taco seasoning that you can throw together in minutes.
Complete with your choice of toppings, this is a perfect dinner time delight that you can rustle up even when you're exhausted after a long day at work! 
Get the full recipe here.
3. Vegan Ramen
In a mood for something warm, soupy, and comfy?
This vegan ramen is a great option for a tasty mid-week lunch or dinner that gets ready to serve and enjoy in just 25 minutes.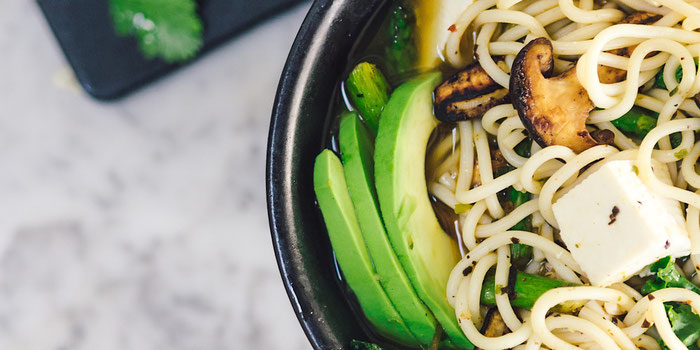 The rich umami flavored broth made from dried mushrooms and miso paste, plenty of veggies and chunks of tofu make this an incredibly delicious, nourishing and satisfying meal that will warm your body and soul.
It's a hug in a bowl! 
Get the full recipe here.
4. Wild Mushroom and Garlic White Pizza
Everyone loves pizza and this wild mushroom and garlic white pizza is loaded with so much mushroomy, garlicky goodness that even non-vegans won't be able to stop themselves at just one slice!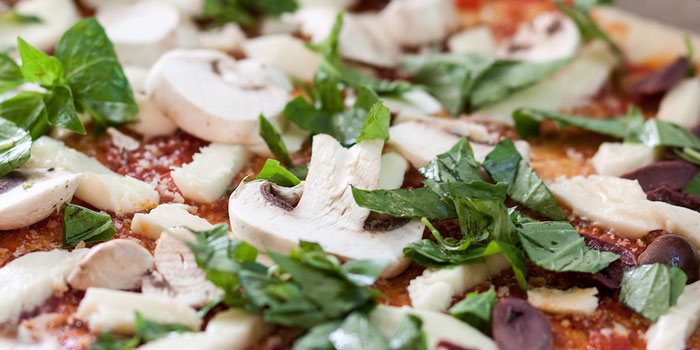 Get the full recipe here.
5. One-Pot Mushroom & Potato Curry
Love curry but hate the long cooking time and mess?
This tasty vegetarian dish is everything you like about curry minus the arduous efforts.
Bearing a bold yet balanced medley of fragrant spices, this recipe comes together in less than 30 minutes. 
All you need to create magic with this dish is a good vegan curry paste and of course, a batch of fresh button mushrooms. 
Get the full recipe here.  


With these vegan recipes, you can enjoy mushrooms like never before!