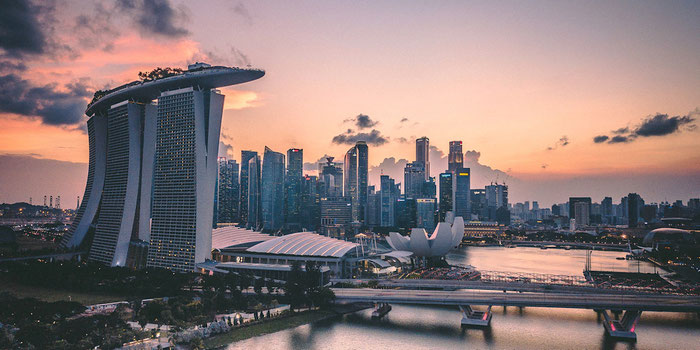 Do you want to know where to find a bar in Singapore with a view?
Here are three great spots in Singapore that offer the best view of the city.
CE LA VI
If a rooftop view of Singapore is what you're after, then few can compare to what CE LA VI offers.
This bar is located on the 57th floor of the famous Marina Bay Sands.
The breathtaking view comes at a price, however, because cocktails at CE LA VI don't come cheap - but the experience is worth it.
And everyone visiting Singapore should visit the bar at least once.
And if you're lucky enough to be able to book a room at Marina Bay Sands, then having a few drinks at this bar would complete your stay.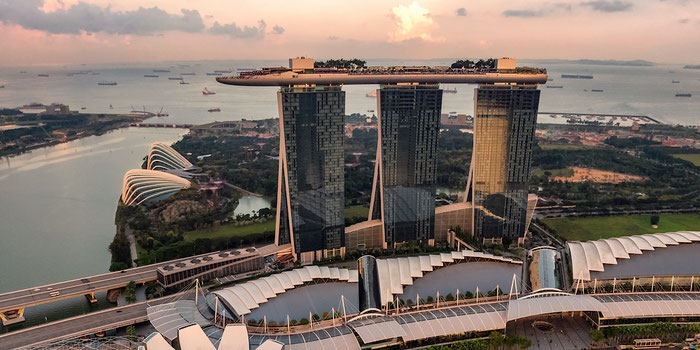 The bar does have a dress code that is enforced when the clock strikes six.
Tank tops, flip-flops, and shorts are not allowed.
It's a party place so make sure to wear your dancing shoes.
If you want to have a night of luxury and fun, then CE LA VI should be at the top of your list.
Just remember to pay attention to all of the rules in Singapore during your entire stay.
Lantern at The Fullerton Bay Hotel
The Lantern is not as high up as CE LA VI.
After all, The Fullerton Bay Hotel is considered a low-rise building compared to Singapore's skyscrapers.
But you can still get an excellent view here mainly because it is located near Marina Bay Sands.
In fact, you can get an unobstructed view of the waters if you're at Lantern.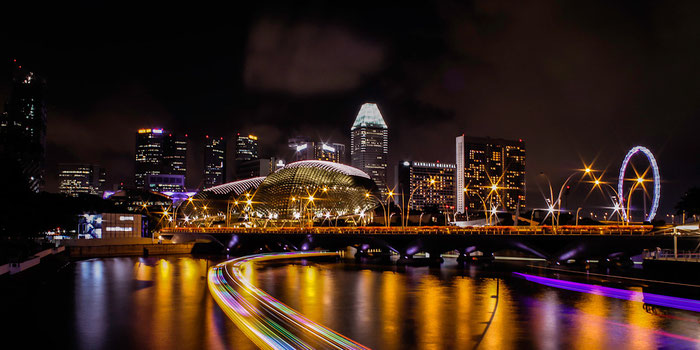 It is also the best place in the city to watch the light show at Marina Bay Sands, which is known as the Spectra.
It happens every evening between 8:00 pm and 9:00 pm.
And while you're there, get yourself a bottle of beer, a glass of wine, or a cocktail.
They serve excellent mojitos and their take of the Singapore Sling is a favorite among locals and tourists alike.
The bar has lavish bed-style seats that are perfect for lounging as you enjoy the view.
1 Altitude Bar in Singapore
This list will not be complete without including 1 Altitude.
It is located on the 63rd floor of the One Raffles Place so it offers one of the highest views of the city and definitely one of the best.
It is also one of the swankiest places to get a drink in the city.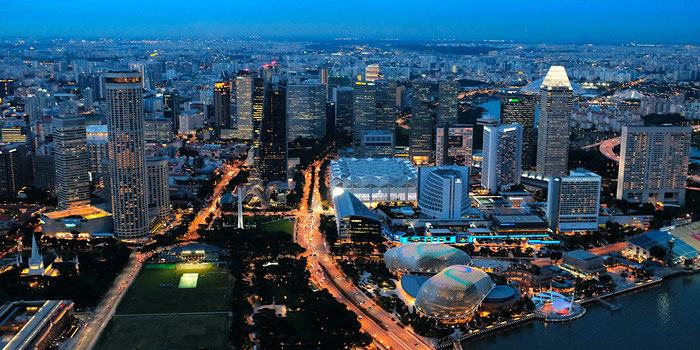 It has three different levels, the highlight of which is the alfresco dining area, which is considered one of the highest in the world, and where you can enjoy drinks and sample some famous Singaporean cuisine.
It also has several bars, a lounge area, and a dance floor that always gets crowded during Friday and Saturday nights.
You will need to pay a cover charge to enter but it comes with a free drink.
But the view that you will get being 63 stories above the ground is more than worth it.
If you want to feel on top of the world, then this is the place to visit!