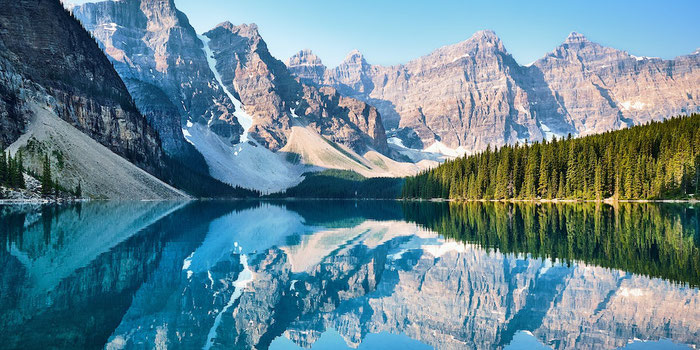 Long-term solo travel can have many amazing and unexpected benefits.
It can teach you as much about yourself as it does the world. 
If you're thinking about going solo, here are some powerful reasons from seasoned long-term solo travelers that will help you on your way!
discovery
One of the greatest outcomes from my solo traveling has been realizing exactly how big the world really is! That sounds ridiculous, I know. But let me explain! 
Before I went traveling I had no idea how much of a bubble I was living in. My life was based around my home and I was so immersed in it that I had no real insight into what the wider world really meant. More to the point, I didn't really think about it. Of course, I knew it was out there (which was partly what motivated me to travel in the first place), but I didn't really get it. 
I was absorbed in my own stuff. I'd been raised in a particular way, with particular beliefs, with values and attitudes intimately intertwined with my home life. I didn't know there were other ways to think, to feel…to see.
Then, bang! Long term solo traveling happened and I was exposed to it all. To the sheer amount there is to see and do, to the humbling realization of how small and insignificant I really am; to the values, beliefs, struggles and ideas that exist beyond my limited frame of reference; to how much more there is to learn.
Without travel I think I'd be far more ignorant to it all; still stuck in my bubble and unaware of all the magic there is to discover in life.
from Danny of Coddiwomp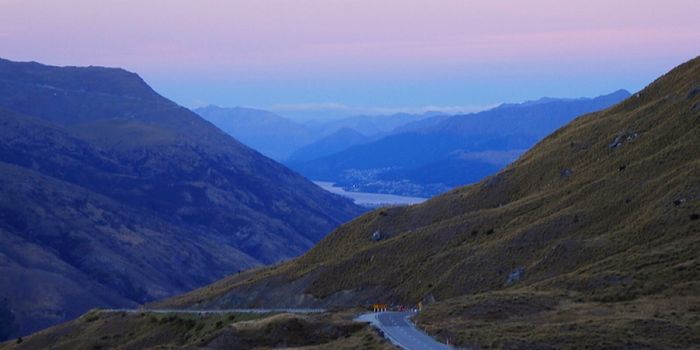 control
If I will be honest, I never thought I will travel full-time especially solo, but I am so glad I did. I have been travelling alone for almost three years now, I've explored Southeast Asia, braved the Middle East, and enjoyed the romantic cities of Europe all by myself.
If there is one biggest thing I have learned in travelling solo, it's the fact that it is possible to enjoy almost everything by myself. Although it's true that there are moments I wished I could share my experience with someone, but I also learned that this problem is easy to fix.
If I want to travel with someone in a particular region, I can meet them everywhere - hostels, tours, or even at buses and flights. I even decided to move to Vietnam alone.
Another perk of being a lone traveller is how flexible I can be. I can decide when to travel alone or with a friend, I can decide if I want to travel frugally or luxurious. I think the best way to describe my lifestyle is, I have a control, as a woman, this is something very powerful - to have control over my life.
from Mary of Move to Vietnam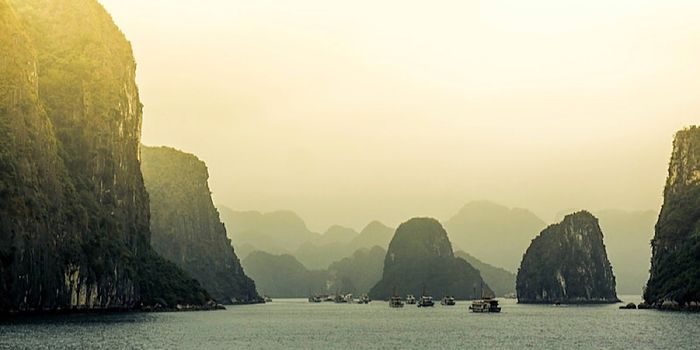 flexibility
One of my favorite perks of long term solo travel is being able to wake up without an alarm and have absolutely no idea what day it is.
It could be a Monday, a Friday or a Sunday, but it doesn't really matter (as long as you don't have to catch a flight) because every day is an adventure. Gone are celebrations of a finishing work on a Friday afternoon, and the dread of walking into the office on a Monday morning with a hangover.
You could be going hiking today, or tomorrow, but it'll never be on Tuesday if you don't know when Tuesday is. If sleeping in is just for weekends then you can sleep in every day. Just don't tell me the weekend is over.
Over 6 months of exploring and writing this huge Chiang Rai travel guide, I forgot what day it was for weeks on end.
by Josh of The Lost Passport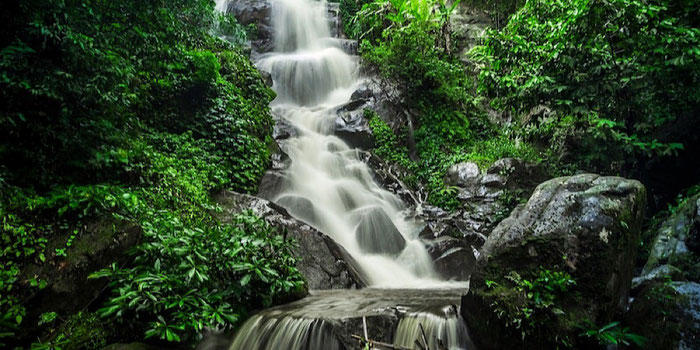 freedom
Long-term solo travel affords endless opportunities to mingle with people you'd otherwise never meet, yet there is also an equally powerful, yet opposite benefit. 
Solo travel gives you freedom of solitude, an often overlooked luxury of peace and serenity in today's modern world. If you want to be around people, you can. You can find them anywhere. But if you don't, you can choose to enjoy your own company instead.
Being solo gives you the total and absolute freedom to choose to do whatever you want, whenever you want, without asking, answering, or explaining anything to anyone. Your travel style can be as unique as your own personality or as transient as any whim you have. It can change by the day or even by the hour. Your times is yours and yours alone. Now that's freedom.
by Amanda of Burger Abroad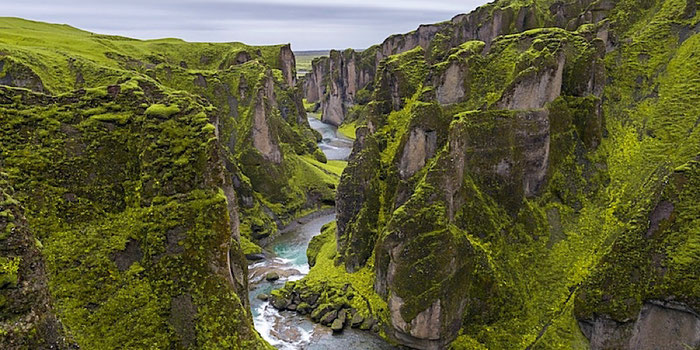 openness
The best perk of solo traveling for me is how open I became in meeting and getting to know other people. When I was younger, I was quite shy and had issues in approaching strangers.
But when traveling solo, you're guaranteed to meet new people every day, in hostels or during trips and tours - and you will get very open in talking to all kinds of different people.
Before starting my first solo trip to Morocco, I was very nervous and scared to feel lonely. However, I was so surprised to see how easy it was to meet people in my hostel and quickly, all my shyness was gone.
When traveling solo, you realize that the big majority of all people is very open-minded and friendly towards other travellers and it certainly helped me to become a more open person.
by Patrick of German Backpacker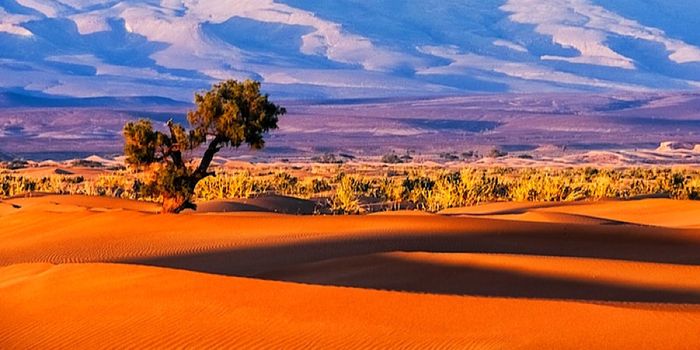 confidence
For me, one of the main advantages of solo travel is the effect it has on my well being. On two occasions, after big relationship breakups, I took the plunge and planned 3 and 4-month trips away travelling solo, most recently to South America.
Both times it was exactly what I needed. At home, I would have moped, watched way too much Netflix and binged on ice cream until I felt sick. Instead, my energies were focussed on planning my trip and all the inevitable planning chaos! 
Once away, there were so many places I needed to tick off my South America bucket list that I certainly didn't have time for moping! I was up early exploring, getting exercise, meeting new people and having new experiences. 
Travelling alone meant I had to put myself out there to meet people. Making so many new friends improved my recently dented confidence. Planning and implementing the trip by myself helped improve my sense of independence. Who needs a man?! I was killing it by myself! When I completed the 3 day Lares trek in Peru despite awful altitude sickness, I was so incredibly proud of myself, I was on top of the moon! 
Arriving home in the UK 3 months later, people commented I was radiating confidence and happiness. I actually seemed to get a lot more male attention probably because my happiness was infectious! Currently, I'm single and happy prioritising myself and my needs (mostly travel) for a while. I'm not sure I would be able to say the same if I hadn't plucked up the courage to book that flight! 
by Leanne of The Globetrotter GP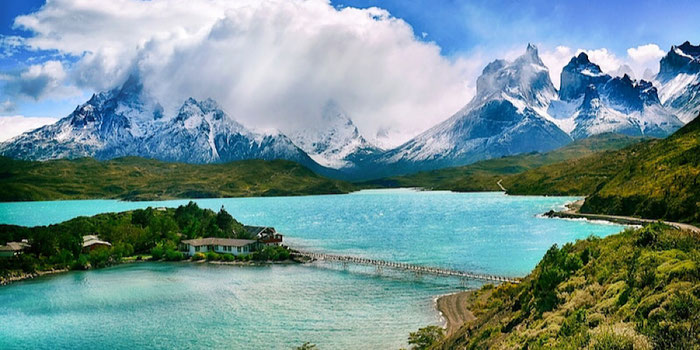 spontaneity
One of the most wonderful things about traveling solo is the incredible flexibility it gives you to be spontaneous and to take advantage of the unexpected opportunities that so often arise during travel. 
I set out to travel the world solo with little more than a one-way ticket to Mexico City, a backpack, and some savings. Over the next year, my trip somehow ended up taking me to 43 countries across 6 continents. The best part? Hardly any of it was planned in advance. 
For example, I arrived in Sydney, Australia with a plan to follow the traditional backpacker route up the continent's east coast. That didn't happen. Instead, I made friends with an airline pilot in an elevator who was planning a campervan trip through Tasmania and somehow talked me along for the ride. 
Whether it was joining in with a random group of people to celebrate Thailand's water festival, attending a wedding for a couple I'd never met in Morocco, or drinking the night away on a Georgian family's patio, I've found that traveling solo gives you the flexibility to experience the best travel has to offer. 
Many people seem to be under the impression that traveling solo means traveling alone. But, in my experience, it actually means opening yourself up to meeting more people than you would if you were tied to another group or had to accommodate the needs of your travel partner.
by Nate of Travel Lemming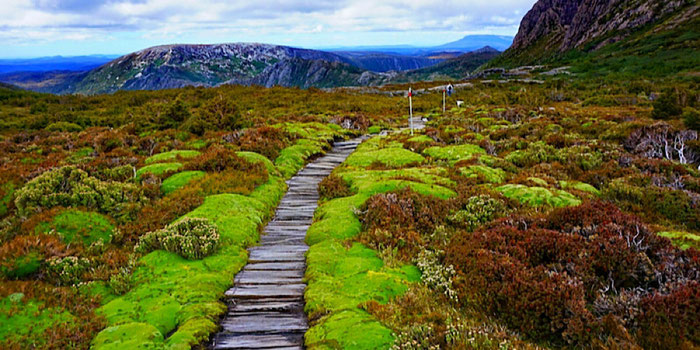 luck
One time I was traveling across the Silk Road for 12 weeks and was in the 11th week and hanging out in Armenia at the end of November.  The weather was cool and there really weren't many other tourists around.  My last full day in Armenia was on one of my favorite American holidays – Thanksgiving.
It had been cloudy in the previous days and I was feeling a little down but when I discovered the sun was shining in the morning, I decided to make the most of the day.  I rushed to the subway to the bus station and caught the bus to Khor Virap Monastery with just seconds to spare!  Luck was with me this day.
I enjoyed the Monastery and the incredible views of Mt. Ararat looming above.  It was hours until the bus back to Yerevan, so I decided to walk towards the main highway.  A van pulled up and I recognized 3 ladies from the Monastery.  They invited me for a ride and after a few minutes of talking, they invited me to come to their cousin's house for lunch.  
So, I had a home cooked Thanksgiving dinner with my new Armenian family!  Opportunities like this rarely happen when you're traveling in twos or groups and this wasn't the first time I've been invited into someone's home for tea as a solo traveler.
by Lisa of TheHotFlashPacker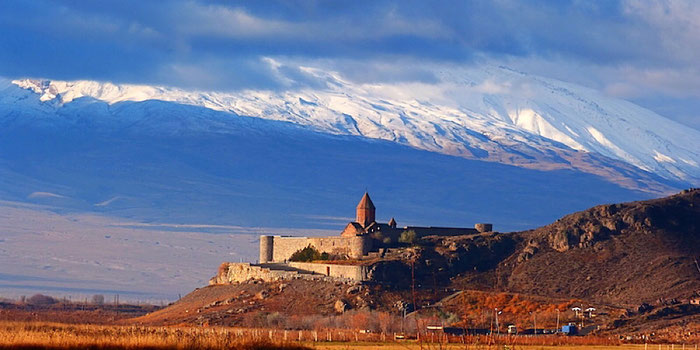 strength
Solo travel is something that I undertake at least once a year as I am aware of its benefits and advantages as a backpacker and world traveler. I normally go for solo travel in hiking and trekking areas and nature and eco zones. I find that it teaches us a lot of things and helps us in many ways in real life.
It helps us to stay calm in strong situations and take the right decisions without haste and making a mess out it. It teaches us to stand alone and fight for the right and proper cause and to deal with people. It also teaches us to stand tall and preach others its benefits and its good effects. It makes us more real and helps us find people who we have things in common with, and remove toxic and negative individuals from your life.
Solo travel teaches us to be more responsible as you have to cope with everything during during that time. It makes you stronger as an individual and a better planned individual. It even makes you more optimistic and look at every situation positively and helps you to deal with them in a proper and better manner.  
by Somnath of Travel Crusade
connection
I'm into year 3 of my awesome long-term road trip around the USA and Canada. I travel slow, usually staying at least a month at each location. This allows me to delve deeper into the local culture. I enjoy attending lectures, house concerts, and spoken word events to feel more connected and create community while I'm traveling alone.
One thing I love is meeting people in real life that I've known online for years or that I met via my blog. I went hiking with Rachel and her mom in Birmingham AL after she commented on my blog and noticed I'd be in her town. In Olympia WA I met up with Ruth, a ceramic artist, and in Vancouver BC I met up with Brock, a glass artist, both people I knew online for 10+ years but had never met in person.
I'm surprised how many people tell me that I'm "living the dream" because this nomad lifestyle seems so normal to me now. I have been on the road for over 2 ½ years and plan to sell my car in the next year or two, then head overseas.
by Susan of Solo Trips and Tips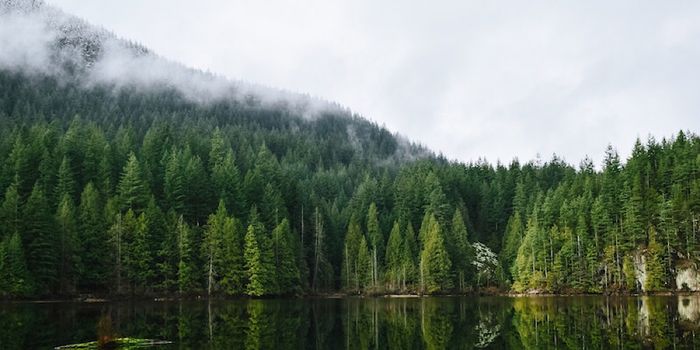 time
It's possible to squeeze a lot into even the shortest of trips. However, to really experience new places, cultures and cuisines, long-term solo travel is the way to go. Traveling at a slower pace allows you to spend more time exploring locations and discovering new things. A city that may only be a transit stop on a whirlwind tour of the country can suddenly become your playground. Amble at your own pace, watch the world go by in cafes and take time to drink everything in.
Long-term travel also allows you to have more flexibility and control of your itinerary. Not ready to leave the beach behind just yet? Stay a while longer. Met some awesome fellow travelers that you want to make more memories with? Book an extra night at the guesthouse. You can change your plans on a whim without being constrained by flight bookings, hotel reservations and the inevitable pile of emails waiting at your desk back home. 
Linger in places longer and you will start noticing details that you may miss on a shorter trip. Local traditions and customs, tiny coffee shops in narrow alleyways, hidden street art murals. Getting under the skin of locations is a great way to have an authentic experience and understand what makes your destination unique. It's also a great way to build relationships with locals who will appreciate you going beyond ticking off the bucket list sights and moving on. 
Yes, you can "visit" a country in a week. But to really experience it and understand it, it always pays to take your time.
by Alexei of Travel Lexx