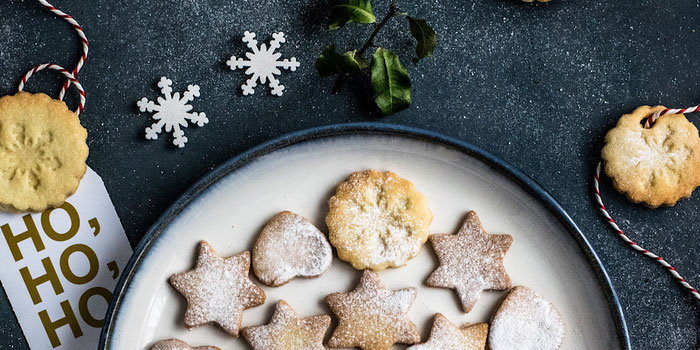 Don't cook? You don't have to! You can purchase all these yummy foods instead and have an easy, worry-free vegan holiday dinner feast!
mains
---
field roast celebration roasts
Field Roast makes a bunch of holiday roasts, including a Celebration roast, Celebration roast with stuffing and gravy, Classic Meatloaf, Smokey Forager's Roast, a Hazelnut Cranberry Roast En Croute. Find Field Roast at a local store or order online.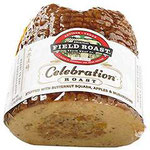 tofurky roasts
Tofurky makes a delicious ham roast, turkey roast, roast with gravy and a holiday feast. Find Tofurky products in stores or order from Amazon.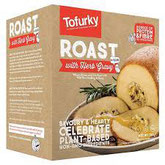 gardein holiday roasts
Gardein's got your holiday covered with their holiday roast, savory stuffed turk'y and turk'y cutlets. Find Gardein in stores or order online.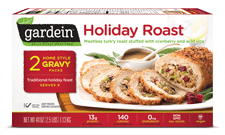 linda mccartney's beef roast
Linda McCartney has an entire vegan line of foods and makes some scrumptious meatballs, country pies, sausage rolls, and beef roast with red wine and shallot glaze. Find Linda McCartney products at stores worldwide.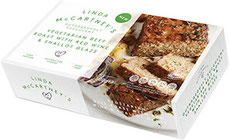 vegetarian plus whole turkey
The is the closet you'll get to a whole turkey at your holiday dinner! They also make a turkey roll with cranberry glaze. Find Vegetarian Plus in select retail and online stores.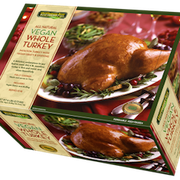 tj's turkey-less stuffed roast
Trader Joe's has a fantastic stuffed turkey roast. It's stuffed, it's breaded, it's gravy-licious. Find it at a Trader Joes near you.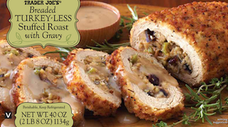 loving hut ham log
Everything Loving Hut makes is delicious and this lightly seasoned ham loaf is on point. Find it at a Loving Hut worldwide or order online.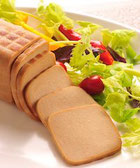 quorn breaded fillets
These tasty, crunchy breadcrumb coated fillets would go great with anything. Find Quorn in stores or order online.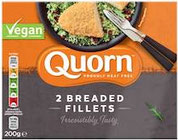 sides
---
tofurky holiday gravy
Get your hands on this liquid gold to pour on every dish at the holiday table.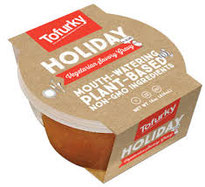 hilary's holiday stuffing
This tasty ready-to-bake stuffing is available at select stores and Whole Foods.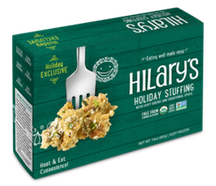 Mrs. Cubbison's Corn Bread Stuffing
Corn bread + stuffing = instant holiday essential. Find Mrs. Cubbison's in stores or online.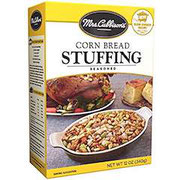 edward & sons organic instant mashed potatoes
Get this essential mashed creamy goodness in stores or online.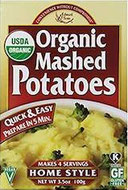 pillsbury crescent rolls
The classic dinner roll. Find Pillsbury original crescent rolls in stores.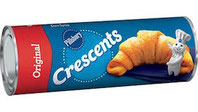 beverages
---
TJ's spiced ciders
Trader Joe's Spiced Apple Cider, Spiced Cranberry Cider, and Pear Cinnamon Cider are essentials to have throughout the holiday season.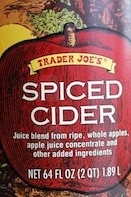 almond dream pumpkin spice almond drink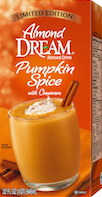 west soy chocolate peppermint stick soymilk
Creamy chocolatey soymilk deliciousness.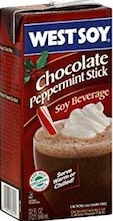 silk holiday nog
Nog, the essential holiday drink! Find Silk in stores everywhere.

Baileys Almande
For holiday libations, Baileys Irish Cream almond milk liqueur! In stores worldwide.

desserts
---
holiday oreos
Oreos always have festive, limited edition holiday cookies. Whether it's candy cane, peppermint, peppermint bark, winter red creme, or hot cocoa, snag these fun dunkers while they're around!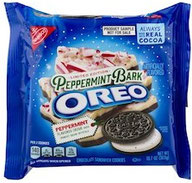 soyatoo soy whip & rice whip
Soyatoo makes sweet, creamy whipped creams.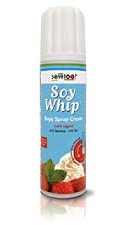 pumpkin dandies mini marshmallows
A pumpkin flavored marshmallow is as holiday festive as it gets. Find Dandies in stores or online.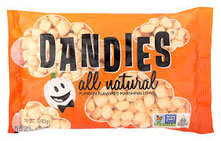 daiya pumpkin spice cheezecake
Actually, pumpkin cheesecake is as holiday festive as it gets. Everything Daiya makes is divine, including their entire line of cheezecakes.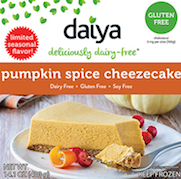 tj's Sweet Potato & Marshmallow Pixie Pie Mix
Trader Joe's amazing seasonal pixie pie mix is the ultimately holiday pie!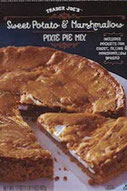 marie callender's dutch apple pie
This classic dessert, dutch apple pie, is an easy find in stores anywhere.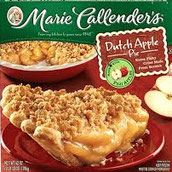 ben & jerry's non dairy ice cream
Grab any one of these amazing ice cream flavors. Good for anytime! Find in stores.