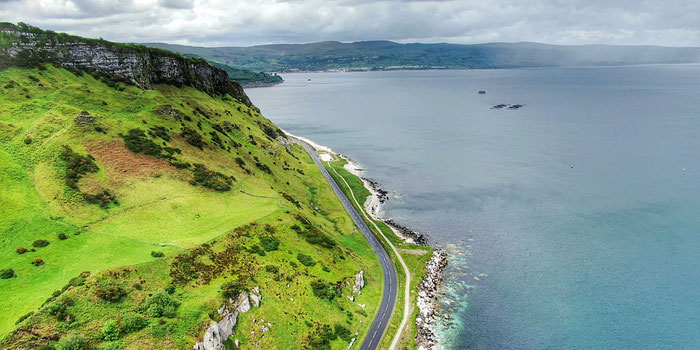 Northern Ireland may not be the first place that pops into your head when you think of good vegan cuisine, but that doesn't mean excellent vegan options can't be found amongst Ireland's ranks.

Veganism's foothold on the gastronomical world has gotten stronger over recent years, and as such, plenty of good restaurants have wisened up to offer excellent vegan options - the trick, of course, is just knowing where to look.
Some tour companies will make recommendations if you tell them about your preferences ahead of time, and will be happy to help you with the research. 
Northern Ireland lies at the upper edge of the Emerald Isle, and it's easy to forget that it is part of the UK.
The two Irelands share a tourism industry, and many bus tours travel across the two lands in one long trip, visiting both Dublin and Belfast in one go.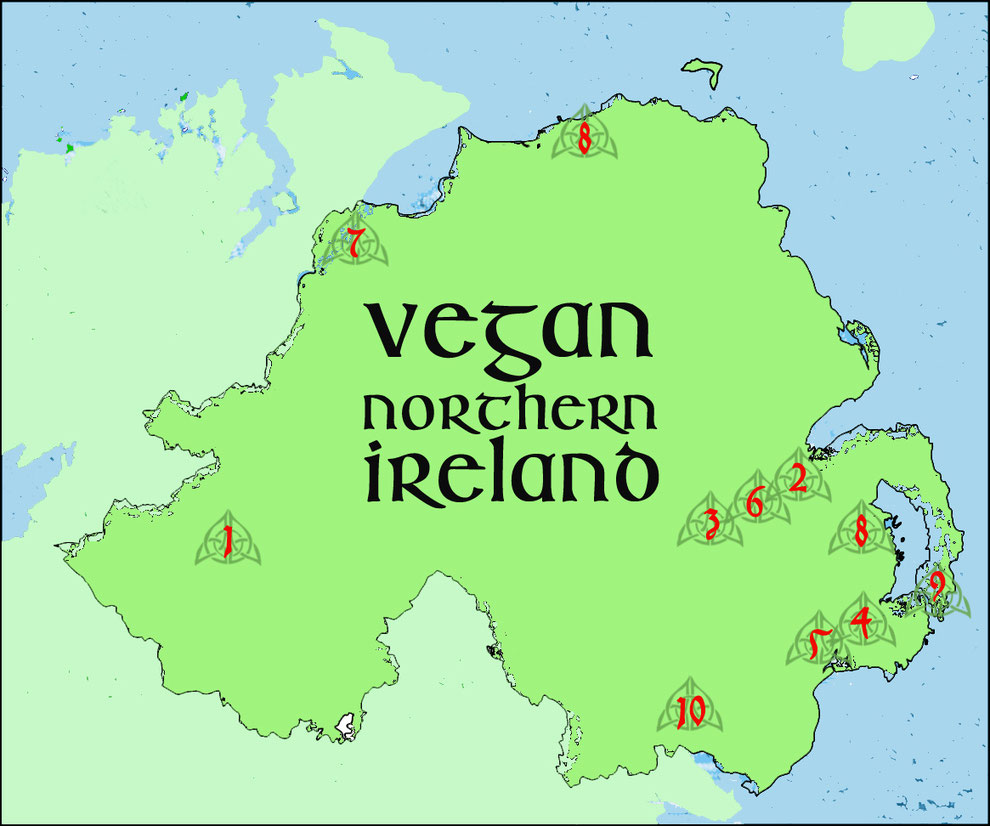 1. The Happiness Trap
12 Townhall St, Enniskillen
Founded in 2015, this whole food cafe is marketed as vegetarian, but features a broad range of vegan (as well as gluten-free) foods and products.
Part cafe and part homeopathy shop, the Happiness Trap combines a salad bar, hot food bar, and juice bar with an apothecary of supplements, tinctures, and remedies.
2. Holohans Pantry
43 University Road, Belfast
Widely considered one of the best eateries in Belfast, this classic Irish restaurant serves up traditional Irish cuisine alongside its welcoming ambience.
And just one of a number of vegan dishes worthy of attention is the Fermanagh boxty dumplings, combining savory, complex flavors of truffle cream, leeks, mushroom, and spinach with a traditional Irish boxty - just for example.
3. Crumbs Vegan Bakery
Trummery Lane, Moira
Crumbs is a home-based bakery operating out of marketing stalls all throughout Moira, offering up a decadent selection of vegan baked goods.
Owner Louise specializes in over-the-top cakes and desserts, which she caters to fairs and markets.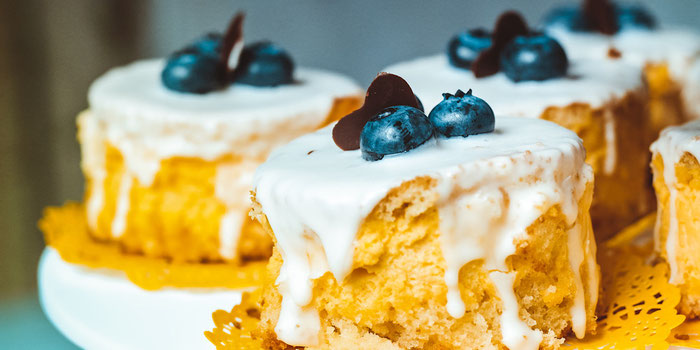 4. Wok Inn
Market St, Downpatrick
Walk in to this vegan-friendly Chinese takeaway, which offers both vegan options and alternatives to many takeaway classics, including fried rice (sans egg), crispy chilli tofu, and vegetable satay, just to name a few.
5. Blue Bay Cafe and Bakery
105 Main St, Dundrum
Blue Bay is a cafe that does not leave its vegan customers with limited selection - this wee coffee shop has a separate vegan-exclusive menu with a range of food options for breakfast and lunch, including sandwiches, toasties, and cakes.
6. The Vegan Rocket
Penny Sq, Haslems Ln, Lisburn
An exclusively vegan cafe and bakery in the heart of Lisburn, this dog-friendly space offers up a menu of soups, burgers, cakes, and other hearty fare, and includes gluten-free options on top of it.
If you're looking to support a small local start-up, give them a visit - even if you need a wedding cake.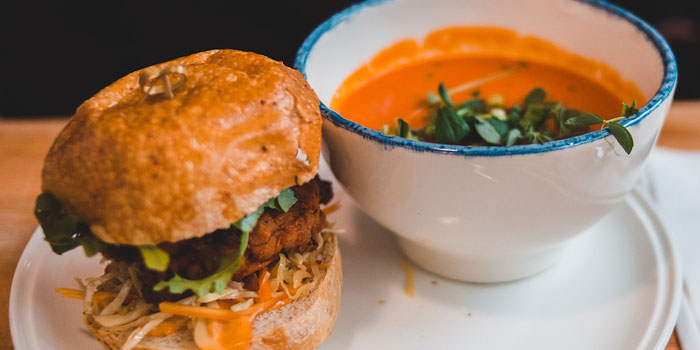 7. Cedar Lebanese Restaurant
32 Carlisle Rd, Londonderry
Besides a broad range of classic Lebanese dishes, Cedar also brings in plenty of vegan options, for any vegan who's getting bored with soups and salads.
Enjoy traditional Mediterranean fare like baba ganoush, vegan moussaka, falafel, tabbouleh, and fattoush - just try saying all that five times fast.
8. Daft Eddy's
Sketrick Island Killinchy, White Rock
This family-owned eatery on the shores of Strangford Lough pairs its traditional British and Irish fare with a separate vegetarian menu featuring a number of vegan options.
In addition, the kitchen will cook vegan meals upon request that are not on the menu, as long as your request is within reason.
9. 55 Degrees North
1 Causeway St (at Main St), Portrush
A beautifully situated restaurant with a spectacular view of the surrounding ocean, 55 Degrees North pairs generous portions with a lineup of vegan, vegetarian, and gluten-free options.
While there is a separate menu for vegetarian options, the vegan options can be found, clearly marked, throughout.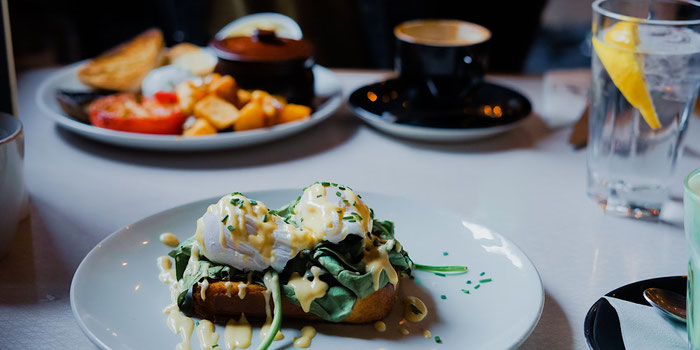 10. Sarah's World Fare
Church St, Portaferry
Based in Portaferry, but operating all over Ireland, Sarah's World Fare is part marketing stall, part catering service offering exclusively vegan deli delights to fairs, festivals, or, upon request, your private events and meetings.
Sarah's always on the move, so be sure to follow her on social media to see where her vegan deli stall, with its famous chili nacho boxes, will pop up next. 
Once upon a time, vegan options used to be limited to salads and tofu, with few cooks willing or able to take vegan ingredients and create truly remarkable cuisine.
Thankfully, times have very much changed, and vegan goodies are more plentiful than ever.
While this list is obviously not exhaustive, it's more of a starting point for anyone looking for great vegan food.
There are definitely more eateries out there that cater to a vegan palate, and are also definitely worth looking out for!