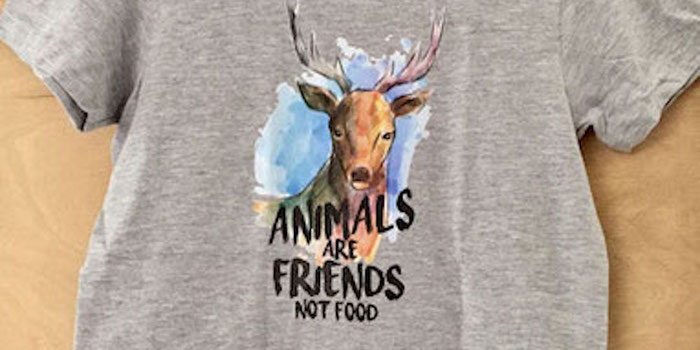 Vegans aim to spread awareness to inspire compassion for animals and help reduce their needless suffering. Because we vegans heart animals and suffering really bums us out.
So what better way than to wear the very message right on your own body?! You gotta wear clothes anyways (mostly) so why not have those clothes say something. Fashion plus compassion! Yay!

Recently I got some rad tee shirts from Vegan Love Apparel, a brand I'd been admiring for a while because of their beautiful and inspirational designs and simple yet direct slogans such as:
animals are here with us not for us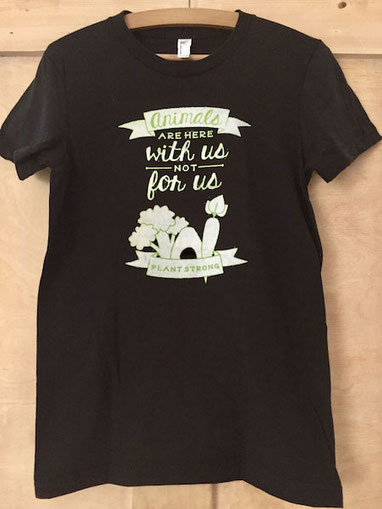 Damn It Feels Good to Be A Vegan
Go Vegan and Save Lives
You Can't Love Animals and Eat Them Too
My Body Will Not Be A Graveyard For Other Creatures
Too Cute To Eat Meat
You're the Avocado To My Toast
Animals Don't Use Cosmetics
This Is Just The Veganning
animals are friends not food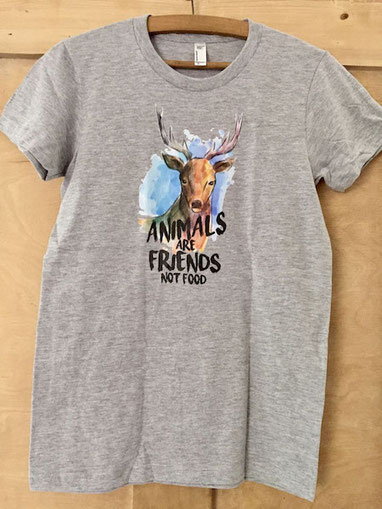 They have a great selection of products with some super chic, fashionable designs to match the clever statements, all on tank tops, t-shirts and even on tote bags. Maximize your message!
As a 100% vegan, cruelty-free and eco-responsible clothing line and company, Vegan Love Apparel carries the ultimate vegan seal of approval from the vegan mothership, PETA.
check out vegan love apparel
The tees are printed on super soft, super comfy American Apparel combed ring-spun cotton tees, which, if you've ever touched, you know feel like wearing a cloud! I'm pretty sure that's what they feel like. Plus, check out the v-blog for fun, informative reads like Top 10 Vegan Health Benefits.
Go check out Vegan Love Apparel and get some for yourself. They're awesome and they ship everywhere. Bonus: Spend over $80 and get your shipping free!