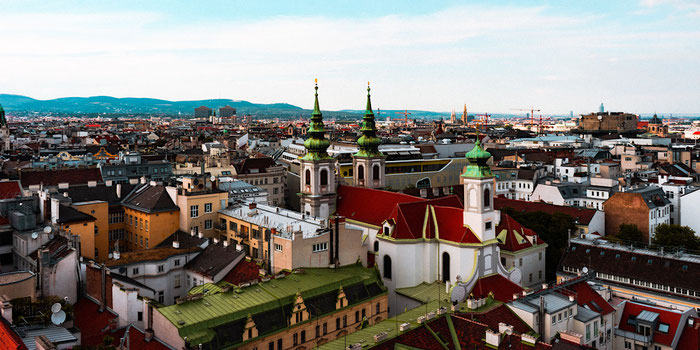 Vegans can find tasty food all over the very lovely, vegan-friendly city of Vienna - from street food to fast food to fine dining - the options are endless.
Here is my sampling of some of the best, friendliest, and tastiest spots for vegan eats in the city! 
DANCING SHIVA SUPERFOODS
Neubaugasse 58
Raw vegan foods such as pizzas, wraps, cakes, desserts, and more.
Deli Bluem
Hamerlingplatz 2
Vegan cafe with salads, soups, sandwiches, desserts, baked goods, and more.
DELICIOUS VEGAN BISTRO
Linke Wienzeile 22
Cozy all vegan bistro with creative, tasty vegan dishes.
ELMIRA
Vorgartenstraße 129-143
Vegan spot serving juices, smoothies, bowls, desserts and delicious vegan ice cream!
Feldberg
Westbahnstraße 21
Vegetarian cafe with mostly vegan, local, and seasonal menu items such as soups, salads, vegetable dishes and desserts.
FORMOSA FOOD
Barnabitengasse 6
All vegan restaurant serving Austrian specialties such as burger and schnitzels.
HARVEST CAFE BISTROT
Karmeliterplatz 1
All vegan restaurant specializing in Austrian comfort foods with a popular brunch.
Hollerei
Hollergasse 9
Cozy veggie cafe with many vegan options like soups, salads, noodles, pastas, curries, desserts and more.
KENNY's World of juices
Favoritenstraße 115-117
Cute cafe with a huge selection of wordly-inspired fresh juices and smoothies plus vegan soup, salads, porridge, cookies, waffles and froyo with all the toppings!
Kochkiste
Hauptstraße 30
Organic veg bistro with many vegan options, such as soups, salads, vegetable dishes and snacks.
Lebenbauer
Teinfaltstrasse 3
Fine dining restaurant with large selection of vegan menu options.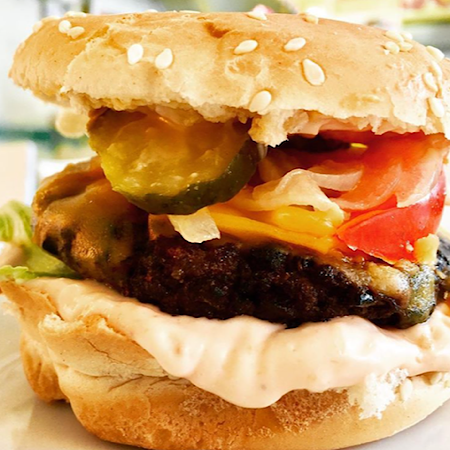 loving hut
Favoritenstraße 156 / Neubaugürtel 38
Branches of the vegan international chain, serving Asian inspired meals, vegan comfort foods and regional specialties like fried steak and potatoes.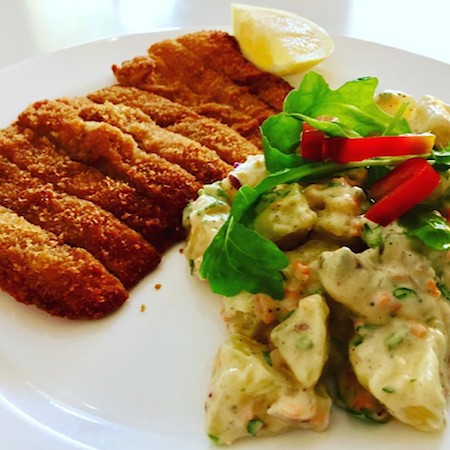 MARAN VEGAN
Stumpergasse 57
100% vegan supermarket with groceries, snacks, and take-away food.
NIMMERSATT
Schlösselgasse 24
Vegan cafe with fresh juices, smoothies, bowls, soups, salads, sandwiches and desserts.
Rupp's Vegetarisches Pub
Arbeitergasse 46
Veg and vegan pub food such as goulash, bratwurst, schnitzel, and dessert crepes!
SIMPLY RAW BAKERY AND BISTRO
Drahtgasse 2
Vegan raw dishes and desserts like milkshakes, cakes and pastries.
superfood deli
Mariahilfer Straße 45/17-19
Veg deli with vegan smoothies, bowls, bagels, sandwiches, and desserts. 
SWING KITCHEN
Josefstädterstraße 73, Operngasse 24, Schottenfeldgasse 3, Vösendorfer Südring 269
100% vegan fast food restaurant serving delicious burgers, fries, nuggets, wraps and ice cream brownie sundaes. 
tian
Restaurant: Himmelpfortgasse 23, Bistro: Schrankgasse 4
Vegetarian Michelin starred fine dining with plenty of vegan options.
ULI'S VEGANERIA
Apostelgasse 29-31
Locally loved all vegan restaurant serving a small menu plus weekend brunch.
VEGANA INDIANA
Schönbrunnerstrasse 235
All vegan and all gluten free local Austrian dishes and desserts.
VEGETASIA
Ungargasse 57
Modern, all vegan chinese restaurant with a huge buffet including mock meat dishes.
VEgg-Go
Wagramer Straße 81
Veggie chain bistro offering salads, soups, burgers, veg dishes and desserts.
VEGGIEZZ
Alserbachstraße 30, Salzgriess 9, Opernring 6
Vegan fast food restaurants serving hot dogs, burgers, wraps, soups, salads, snacks, and sweets.
VOODIES
Rechte Wienzeile 1b
100% vegan fast food spot serving burgers, hot dogs, wraps, nuggets, fries, salads and freshly made lemonade drinks.